F1 news 2021, Daniel Ricciardo, McLaren, results, drivers championship, race wins, next season, 2022, new rules
Sitting eighth in the drivers championship, 48 points behind his teammate and without a top-10 finish in four of his last five races is hardly how Daniel Ricciardo wanted his record to read with two races to go in his first season as a McLaren driver.
But that's where he is, behind Carlos Sainz and Charles Leclerc – the two men who pipped him for the seat at Ferrari each time he has been looking to move teams – and behind Lando Norris, who is 10 years his junior and expected to play second fiddle to the Aussie this season.
With just the Saudi Arabian and Abu Dhabi Grands Prix remaining, Norris holds an unassailable 14-6 head-to-head lead in races across the season, at one point holding a commanding 9-1 lead.
In qualifying, Norris has been nearly as dominant, this time holding a 12-8 head-to-head lead over Ricciardo, including a pole position. Norris also has four podiums to his name to Ricciardo's one.
Stream Every Practice, Qualifier & Race of the 2021 FIA Formula One World Championship™ Live & On-Demand on Kayo. New to Kayo? Start Your Free Trial >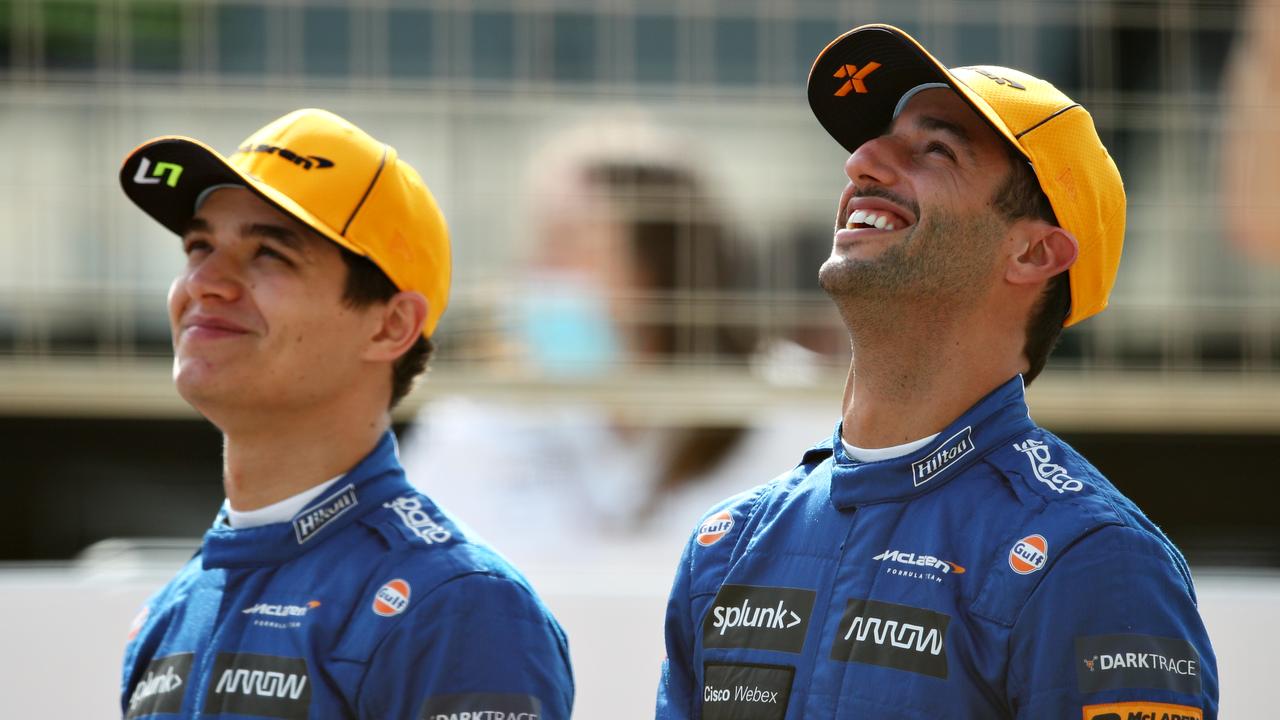 In short, Ricciardo has been completely outdriven and outmanoeuvred by his junior teammate and is on his worst run of consecutive finishes since 2019 thanks to a series of car issues, culminating with a disappointing P12 in Qatar last weekend.
"We had a few things going on," he said on Monday morning (AEDT). "So already from Lap 1, I had some fuel warnings on the dash which you don't get on Lap 1, so I ignored it, because I thought okay, it's just an error in the dash.
"But then quite early, I was told that you need to seriously start saving fuel. I saved quite a lot, like already what I thought was too much, and I was told it's not enough, it's not enough, to the point where we were… probably going two seconds a lap slower. And with that, tyres get cold, brakes get cold, so you lose even more ultimately.
"So I was kind of thinking, what's the point of staying out, because obviously there's an error and maybe we just messed up but we're just cruising.
"It was painful and it's just obviously something that's gone wrong in the data or the calculations today and we were getting the wrong information."
But if you can look past the numbers and the current frustration, this would have been Ricciardo's favourite season since he left Red Bull, because it's the first time he's stood on the top step of the podium since his famous win in Monaco.
He ended McLaren's long wait for a win and etched his name on the wall of history of one of F1's most recognisable teams.
He was brilliant that weekend, finishing on the podium in the sprint race and being a contender throughout every practice and qualifying session. There was just an inevitability about him at Monza that weekend that something special was going to happen.
Alleged Mercedes cheating explained | 01:26
Ricciardo can still be that good and if there is one thing we have learned from his time with Renault, it's that a poor and frustrating season is the perfect match to light the fire for the following year.
After a very average debut year where he only scored one top-five finish for the team now known as Alpine, he drove out of his skin in his second season, earning two podiums and seven top-five finishes.
"The winter can't come soon enough for him to regroup and just work out for him how he's going to, with McLaren, just unlock a bit more performance for himself," nine-time race winner and fellow Aussie Mark Webber told AAP.
"You don't forget how to drive quickly overnight but for whatever reason he hasn't clicked at the moment.
"Daniel, when he does, we saw it, it's in there and when he does he's very, very special. McLaren would struggle to have someone better for the brand. He's so good for the sport.
"He had a problem (in Qatar) with the car which would sort of amplify his issues.
"In a technical sport, it's easy to get brought undone and people don't understand the full scenario of what's going on but by Daniel's incredibly high standards – this is a race winner, this is a guy that he's been on the middle step quite a few times and plenty of podiums – so he knows how to have success at that level.
"By his own admission, of course, it's been a challenging year for him in this car. Hopefully, he can finish the year with some strong results."
And while Ricciardo is off mentally regrouping, his McLaren team will be providing him with all of the tools to put his hunger to good use.
Both Ricciardo and Norris have had car troubles over the last three races, with the team being overtaken by Ferrari in the constructors championship after the two drivers could only muster four points between them in that period.
But that is arguably a good sign for the season to come, with McLaren clearly not delegating too many resources into resolving the current car's issues.
While Mercedes and Red Bull are putting all of their efforts into the current title race where they are still battling for both the constructors and drivers championships, McLaren can afford to turn their attention to next season, when a whole new generation of F1 cars will debut.
It's a clean slate for all of the teams, with F1 introducing stricter spending caps in order to level the playing field, and McLaren are able to steal a march on their rivals by beginning work on the 2022 car.
Through his own admission, it took Ricciardo a while to get to grips with the McLaren and once the training wheels were taken off, he won a race and finished fourth in the next before car problems kicked in and sparked his current downward spiral.
But he will be ready for next season and McLaren will have used the extra time to be as well prepared as any team on the grid.
McLaren and Ricciardo are unlikely to have to wait so long for another race win from here.
Newcastle 500 likely to be postponed due to Covid-19
Newcastle's triumphant return to the Supercars calendar is set to be delayed as a result of NSW's surging Covid-19 numbers.
The Newcastle 500 had been due to launch the Supercars calendar from March 4-6 but the effects of the pandemic have thrown the event, Newcastle's first since 2019, into limbo.
It is understood that Supercars organisers are currently working with stakeholders and drivers to lock in new dates for later in 2022.
Supercars is set to confirm new dates as early as Monday afternoon.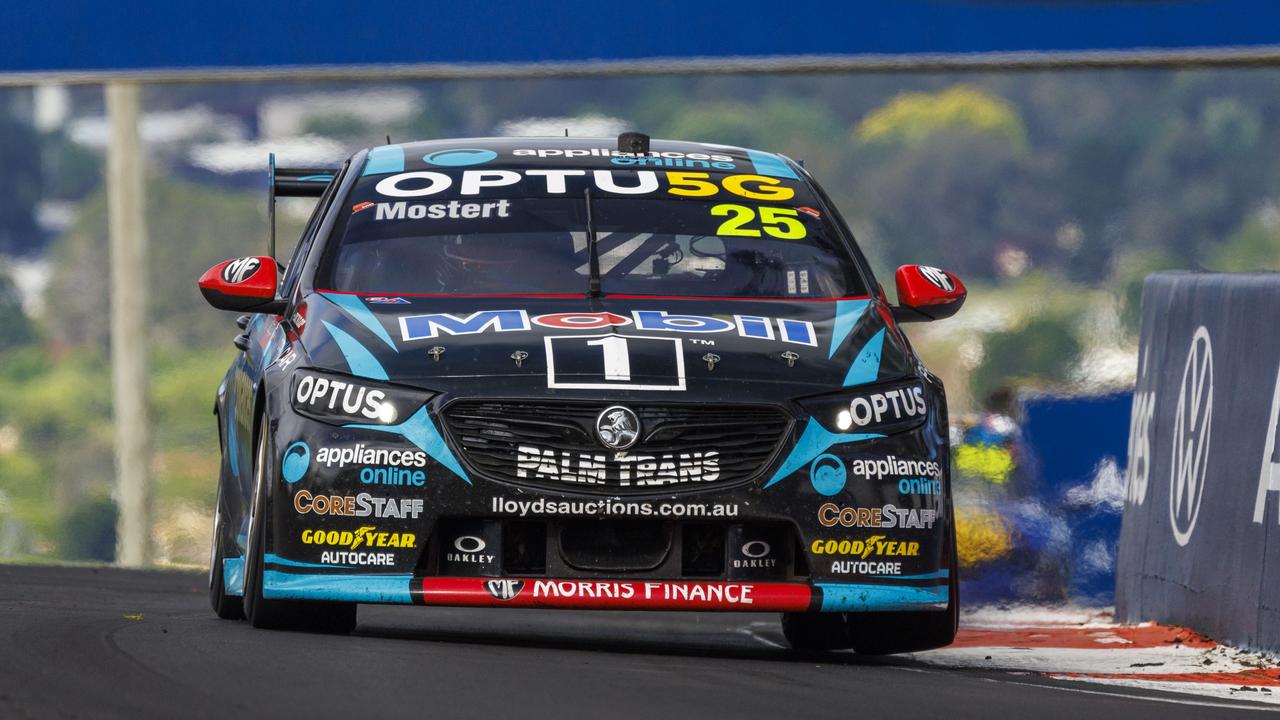 Supercars is already preparing for a busy year, with each month from March and November set to feature at least one event.
Despite the action-packed schedule, Supercars CEO Sean Seamer said late last year that the organisation would remain vigilant in its response to Covid-19.
"It has been fantastic to welcome fans back to events (in 2021), and we will continue to ensure this is done safely and in line with national guidelines as we welcome more fans back in 2022," he said in December.
Covid-19 cancellations cast a long shadow over the Supercars calendar last year, with the Winton, Phillip Island and Gold Coast 500 rounds all scrapped as a result of the pandemic.
More to come.
Daniel Ricciardo features in song on Triple J's Hottest 100, reaction, Gang of Youths
Daniel Ricciardo is a man of culture.
The Australian Formula One driver has many interests outside of motorsport, including wine and fashion. And now he has officially hit the big time as a (budding) musician, making one of the most sought-after lists in Aussie pop culture.
Stream the Kayo Mini replay of the F1 World Championship finale FREE on Kayo Freebies. No credit card required. Join Kayo Freebies now & start streaming in minutes.
As hipsters across Australia gathered around their portable speakers on Saturday for Triple J's Hottest 100, they might have missed Ricciardo's cameo in one of the songs.
In a strange twist, the 32-year-old made his Hottest 100 debut, having played "percussion" on Gang of Youths' song The Man Himself.
The track, from Gang of Youths' third studio album Angel in Realtime, came in at number 57 on the list, and features Ricciardo playing some very basic drum beats in the background.
He even features on the song's credits, although it must be said the band's drummer Donnie Borzestowski did the heavy lifting as the proper percussionist.
The Australian band released The Man Himself in October last year and shared a clip on social media of Ricciardo playing the drums in their studio.
On the band's Instagram post listing Ricciardo in the credits, the McLaren driver commented: "This makes me happy".
Ricciardo is an avid listener of music and often shared videos of himself singing along to tunes while driving (in normal life, not during races). He is also an ambassador for the headphones brand Beats by Dre.
The West Australian also isn't afraid to try his hand at strumming a few tunes on the acoustic guitar.
As for the rest of the Hottest 100, The Wiggles took out top spot for their cover of Tame Impala's song Elepant.
Olivia Rodrigo, Lizzo and Cardi B also featured alongside some Triple J favourites including Gang of Youths, Tame Impala and ARIA winner Genesis Owusu.
Hopefully Ricciardo can take the momentum from featuring in the Hottest 100 to help him finish higher on another list of sorts — the F1 grid in the 2022 season.
Australian F1 Grand Prix organisers won't allow Covid vaccine exemptions, Albert Park circuit Melbourne, vaccine rules for F1 drivers
Organisers of the Australian Formula One Grand Prix have confirmed there will be a "zero tolerance" approach on vaccine exemptions, making it mandatory for all participants to be vaccinated.
Australian F1 Grand Prix chief executive Andrew Westacott said the conditions for the event were clear — all drivers, pit crew, staff and spectators have to be fully vaccinated to be involved in the race.
Stream the Kayo Mini replay of the F1 World Championship finale FREE on Kayo Freebies. No credit card required. Join Kayo Freebies now & start streaming in minutes.
"The rules are simple to get into the country and the rules are simple to operate in Formula One," he said.
"To come into the event you'll be 100 per cent vaccinated and there won't be an exemption sought for anyone from anyone."
The Grand Prix's hard line policy means there will be no repeat of the Novak Djokovic exemption saga that overshadowed the lead-up to the Australian Open.
"Our arrangements have been in place well before the recent goings-on at the Australian Open," Westacott said.
"These rules are understood by Formula One, they're understood by the FIA, they're going to be written into the sporting regulations and I'm very confident that (it) is just going to be a rite of passage to come into the country.
"There's zero tolerance. Whether you're Lewis Hamilton or Valentino Rossi in MotoGP, if you test positive, you don't race that weekend."
The entire F1 grid is believed to be fully vaccinated, and several leading drivers including Daniel Ricciardo have voiced their support for vaccines.
On top of the drivers, fans and all staff in the paddock will have to be vaccinated to attend the Grand Prix in Melbourne on April 10.
Aussie motorsport fans have been starved of a local F1 race. This year's edition will be the first Australian Grand Prix since 2019 after the 2020 and 2021 races were cancelled due to the pandemic.
But the organisers have declared it will be a case of third time lucky and there is no chance of it being cancelled this year.
"I'll go on record and say zero chance of cancellation," Westacott said.
The Albert Park circuit in Melbourne has undergone a revamp, with the track resurfaced for the first time in 25 years.
The freshen-up is expected to cut lap times by five seconds, while the widening of several turns is expected to create more overtaking opportunities.
"The widening of five other turns, particularly the increase of speed at Turn 6 where they're going to go from about 90 km/h to 150 km/h, that really does set it up for speeds in excess of 330 k /h around Lakeside (Drive), pulling four and a half Gs," Westacott said.
The Australian Grand Prix is the third race of the F1 season and will run from April 8-10.