how to watch, date, news, preview, Supercars, Jamie Whincup, Mount Panorama
Jamie Whincup has detailed the "absolutely massive" Bathurst podium in 2005 that aided his move to Triple Eight.
Next weekend's Repco Bathurst 1000 will be the retiring Whincup's final full-time appearances before he shifts to team management.
It was at Mount Panorama where Whincup scored the biggest result of his fledgling career prior to his signing with Triple Eight.
Watch the Supercheap Auto Bathurst 1000 LIVE with FOX SPORTS on Kayo. Every practice, qualifying session and race Live and Ad-Break Free during racing. New to Kayo? Get your free trial now & start streaming instantly >
Van Gisbergen wins Supercars title | 02:04
After a run of outs with Garry Rogers Motorsport and Perkins Engineering, a 21-year-old Whincup was signed by Tasman Motorsport for the 2005 season.
Top 10s came and went, but it was at Sandown and Bathurst where Whincup flexed his muscle alongside the late Jason Richards.
The duo finished third at Sandown, before they crossed the line second in the Great Race behind the might of Mark Skaife and the Holden Racing Team.
Just weeks later, Whincup was signed to Triple Eight, and the rest is history.
"It was absolutely massive," Whincup told The Howie Games podcast.
"I've got this lifeline to get back into the sport through Greg Murphy's father Kevin.
"Little did I know at the time that a certain team boss, Roland Dane, he was looking for a young, cheap kid that could stay out of trouble all year and team up with Lowndesy to win Bathurst.
"For me to run second, hand the car over to Jase in the lead with 30 laps to go, that was a huge pivotal point for me to get the opportunity with my current team."
Van Gisbergen claims thrilling R29 win | 01:40
Whincup won on his first appearance as a Triple Eight driver in Adelaide, and returned to Bathurst and won with Craig Lowndes.
In 14 seasons since, Whincup added 122 more wins and a record seven drivers' titles, as well as three more Bathurst victories.
Whincup cited the Adelaide breakthrough as a "fairytale" and highlighted that it was proof he could stick it out long term if he continued to race at the front.
"The car was fantastic; I was a passenger," he said of Adelaide 2006.
"We ran third on the Saturday and won on the Sunday. It was a fairytale start to my journey with Triple Eight.
De Pasquale fumes after Mostert battle | 00:38
"There's a common saying in motorsport; you're only as good as your last race.
"It's so true; you have a win, and you're hot property. You're the man of the moment.
"Winning was huge for me back then, and it started to cement that, hey, I had longevity if I was given the opportunity."
The 2021 Repco Supercars Championship and Dunlop Series seasons will conclude at the Repco Bathurst 1000.
Every session of the event will be broadcast live on Foxtel (Fox Sports 506) and streamed on Kayo.
This article first appeared on supercars.com and was reproduced with permission.
McLaren boss Zak Brown 'wouldn't be shocked' if Lewis Hamilton quits before 2022 season
McLaren CEO Zak Brown says he "wouldn't be shocked" if Lewis Hamilton chose to quit Formula One before the start of the 2022 season.
The seven-time world champion has kept his cards close to his chest since he missed out on last year's title to Max Verstappen, who overtook him on the last lap of the Abu Dhabi Grand Prix in controversial circumstances.
Stream the Kayo Mini replay of the F1 World Championship finale FREE on Kayo Freebies. No credit card required. Join Kayo Freebies now & start streaming in minutes.
Speculation has been rife about Hamilton's future after he was beaten to the world championship for the first time since 2016.
The 36-year-old and Mercedes team principal Toto Wolff snubbed the end-of-season F1 gala, even though they were required to attend.
Hamilton, who is contracted with Mercedes to the end of 2023, is yet to publicly confirm whether he will race on this year, but Wolff is hopeful his charge will return to the grid.
Brown, who is the boss of Daniel Ricciardo and Lando Norris, said he wouldn't be surprised if Hamilton called it quits and walked away from F1.
"I wouldn't be shocked if he stopped, so I don't think anyone should take for granted he's coming back," he said.
"My personal opinion is he's going to (continue racing), but I don't think we should discount or not recognise his frustration and his anger.
"Maybe he hasn't made a decision and maybe what he's doing is taking time to make that decision to make sure, because once that decision is made, that decision is made.
"So, I don't think we should rule it out or make light of it. I just personally think he still has a burning desire to race and that will ultimately drive his decision."
Ultimately Brown believes Hamilton will continue to race in F1, driven by the desire to win a record-breaking eighth world championship.
"I think he'll be back," he said.
"He's a racing driver. I think he's at the top of his game.
"I'm sure he's very angry, but I think race car drivers want to race and I think he's a fighter, and he'll want to come back and try to win an eighth championship.
"I don't think he's ready to retire; this is my own personal opinion, I've not talked to him, because once you hang it up, you hang it up.
"I guess you could come back as some have done, but I don't think he's ready to hang it up and I don't think he's going to let an incident put him into retirement."
Brown's comments come after former F1 chief executive Bernie Ecclestone predicted Hamilton will retire before the 2022 season, which begins with the Bahrain Grand Prix on March 20.
The Brit reportedly also reportedly ignored messages from newly-elected FIA president Mahamaaed Ben Sulayem as time ticks on towards the start of the 2022 season.
Hamilton is expected to attend the virtual launch of Mercedes' 2022 car on February 18.
Meanwhile, the fallout from the dramatic season finale in Abu Dhabi has continued.
The FIA, F1's governing body, will reveal the results of their investigation into the Abu Dhabi Grand Prix on March 18, just two days before the season gets underway in Bahrain.
There have been calls for the FIA to sack Australian race director Michael Masi, after he came under fire for his use of the safety car in the dying stages of the race.
Many F1 fans criticised Masi for his decision to move only the lapped cars between Hamilton and Verstappen to set up a final lap shootout between the two rivals.
Verstappen, on fresh tyres, overtook Hamilton to win the world title.
F1 news 2022, Lewis Hamilton, Max Verstappen, 2021 title, appeal, decision date, new season calendar, full race schedule
Max Verstappen and Lewis Hamilton must wait two more months for motorsport chiefs to reveal the results of their inquiry into the Abu Dhabi Grand Prix where the Dutchman clinched the 2021 world title.
Governing body, the FIA, said Thursday that the outcome will not be revealed until March 18, just two days before the 2022 season gets underway in Bahrain.
Hamilton was poised to capture a record-breaking eighth world title at the Abu Dhabi finale in December before a controversial safety car restart allowed Verstappen to pass the British driver on the last lap.
Stream the Kayo Mini replay of the F1 World Championship finale FREE on Kayo Freebies. No credit card required. Join Kayo Freebies now & start streaming in minutes.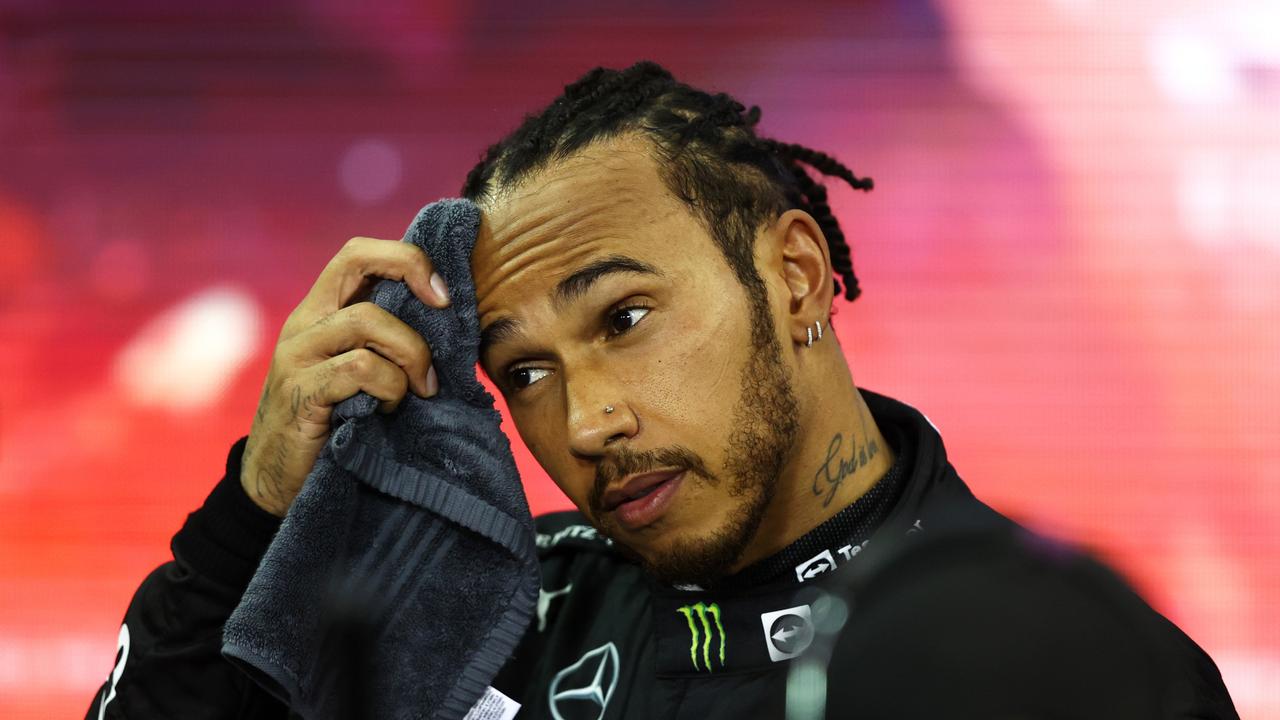 The incident has led to speculation that a disillusioned 37-year-old Hamilton may be prepared to turn his back on Formula One.
On Thursday, the FIA said that team chiefs as well as representatives of the ruling body will meet on January 19 to discuss the use of the safety car.
Drivers will also be brought into the discussions, it said.
"The outcome of the detailed analysis will be presented to the F1 Commission in February, and final decisions will be announced at the World Motor Sport Council in Bahrain on 18 March," added the FIA.
F1 news 2022, Lewis Hamilton, Mercedes, retirement, quit, latest, new contract, 2022 calendar, season
Lewis Hamilton's F1 future still remains unclear with just 69 days to go until the 2022 season begins as the FIA's investigation into the how the 2021 season ended now thought to be key in his decision making.
The FIA has pledged to investigate the controversial circumstances around the final lap of the 2021 season which saw Max Verstappen pip Hamilton to the world title in Abu Dhabi.
Mercedes withdrew their appeal against the result after the FIA announced they would launch an investigation into the events surrounding the safety car procedures.
Hamilton made a cryptic reference to his future in his post-race interview with former teammate Jenson Button.
Stream the Kayo Mini replay of the F1 World Championship finale FREE on Kayo Freebies. No credit card required. Join Kayo Freebies now & start streaming in minutes.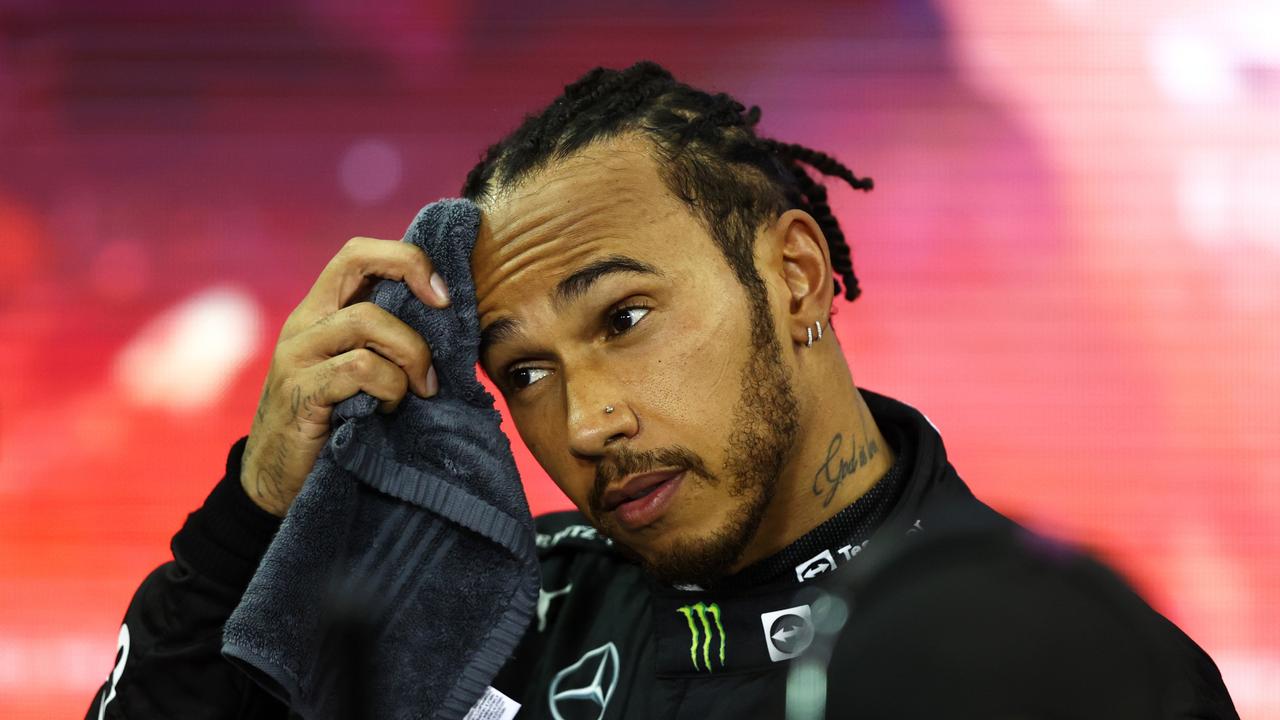 "We gave it everything and never gave up and that's the most important thing. We'll see about next year," he said.
This pledge is now reportedly crucial in whether Hamilton decides to get into a Formula 1 car again, according to Sky Sports, and the delay in its findings are seemingly impacting the delay in the seven-time world champion's decision.
Sky Sports News' Craig Slater reported: "With 69 days to go until the first Grand Prix in Bahrain, it is still unclear whether Lewis Hamilton will be on the grid.
"In terms of Hamilton coming back to Formula 1, having the appetite to do so and getting over the 'disillusionment' that his team boss Toto Wolff said he felt after Abu Dhabi, the onus is on the FIA to deliver on the pledge they made before Christmas to investigate the happenings on that final lap and to come up with some findings.
"It is understood that Mercedes want to see something tangible. It's been put to me like this: the longer this drags on then the worse the Lewis Hamilton situation is, and that is from a senior source."
The 23-race 2022 season begins on March 18 with winter testing for the all-new generation of cars beginning on February 23.