Miami Marlins acquire RHP Louis Head from Tampa Bay Rays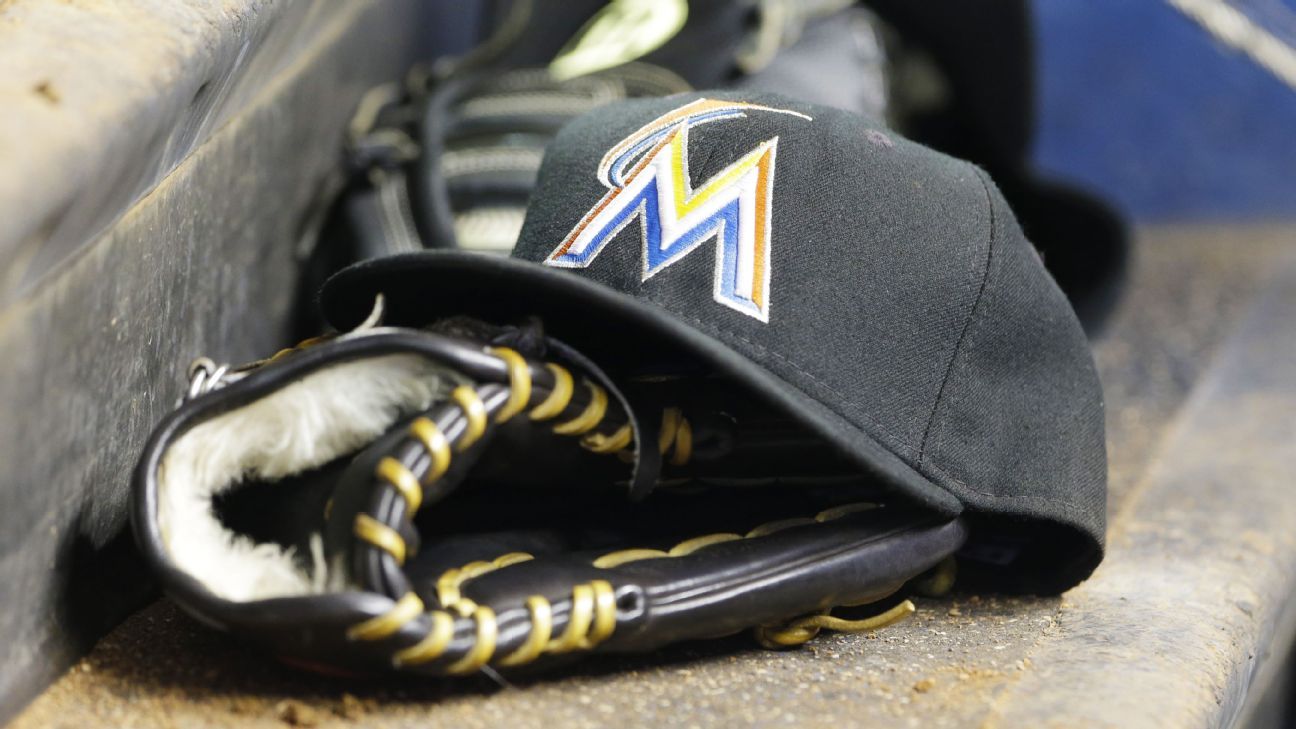 MIAMI — The Miami Marlins acquired right-hander Louis Head from the Tampa Bay Rays on Sunday for either a player to be named later or cash.
Head made 27 appearances for the Rays this past season, two of them starts. He was 2-0 with a 2.31 ERA in 35 innings, striking out 32, allowing 21 hits and walking nine. Opponents batted .175 against Head, who hadn't made any appearances in the majors before 2021.
The 31-year-old was drafted in the 18th round by Cleveland in 2012.
The Marlins made room for Head on their 40-man roster by designating outfielder Brian Miller for assignment.
Daisuke Matsuzaka ends 23-year career, surprised by Ichiro Suzuki in ceremony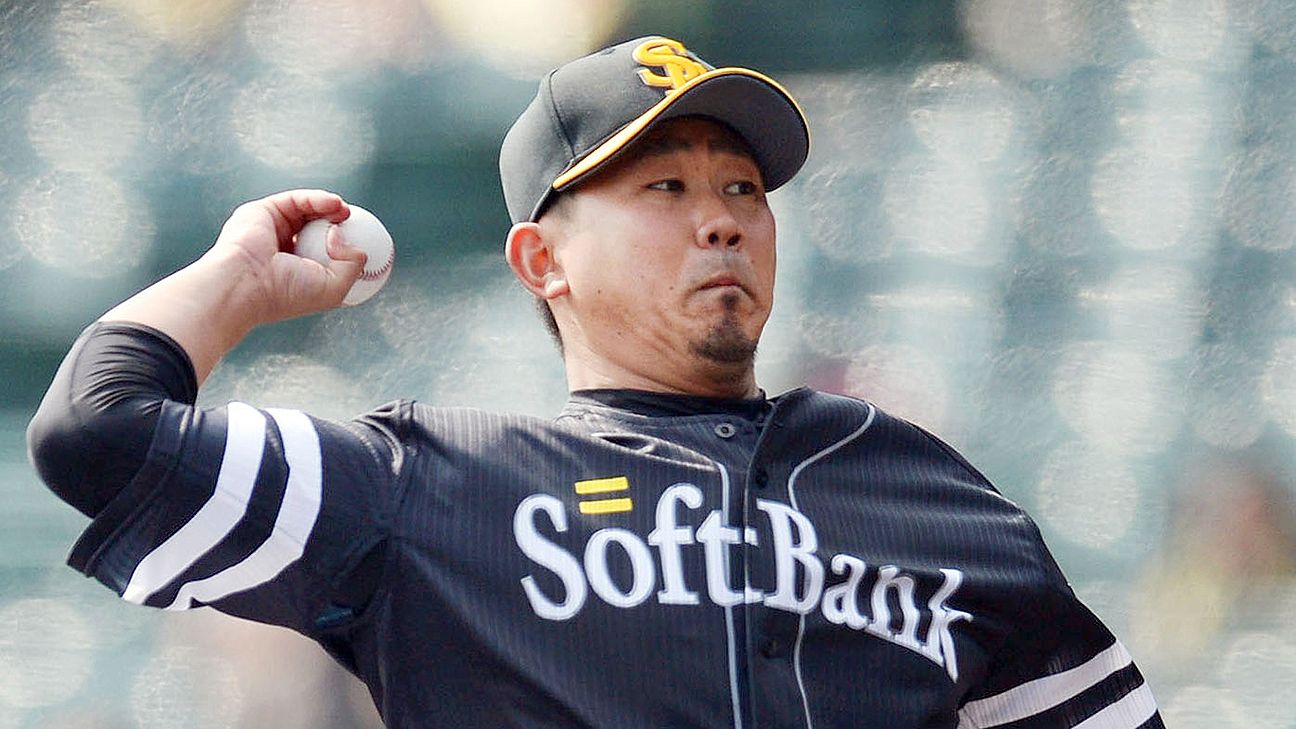 Daisuke Matsuzaka brought his 23-year professional baseball career to a close Saturday in a ceremony that included a surprise appearance by Ichiro Suzuki.
Matsuzaka, who faced only one batter this season for the Saitama Seibu Lions — issuing a walk in an October appearance — told fans at Seibu's MetLife Dome that he was happy to leave the sport on his terms.
"I'm content that I was able to keep playing baseball until I could no longer throw normally in the end," Matsuzaka said, according to Kyodo News.
A video from Suzuki was played, ending with the longtime Seattle Mariners outfielder surprising Matsuzaka on the field and giving him a flower bouquet.
"I hadn't imagined this. It was crazy," Matsuzaka said, according to Kyodo News. "At first I was able to hold up, and then the tears came and I was done for.
"I was surprised and just overjoyed that, at the end, Ichiro-san came to see me. I'm happy I was able to come so far."
Suzuki and Matsuzaka faced each other both in Japan and Major League Baseball over their careers. They were also teammates for Japan's World Baseball Classic titles in 2006 and 2009.
Matsuzaka, 41, was 56-43 with a 4.45 ERA in 132 career MLB starts with the Boston Red Sox and New York Mets from 2007 to 2014. He won a World Series title in his rookie season with the Red Sox in 2017.
He started and ended his career with the Lions, pitching for them from 1999 to 2006 and the past two seasons. He also played for the Fukuoka SoftBank Hawks and Chunichi Dragons after returning to Japan in 2015.
Atlanta Braves shortstop Dansby Swanson and USWNT soccer player Mallory Pugh announce their engagement
Atlanta Braves shortstop Dansby Swanson earned a ring last month. U.S. women's national team forward Mallory Pugh got one this month.
The World Series champion and the World Cup winner announced their engagement on Instagram Thursday night. The two have dated since 2017.
The couple met through Swanson's former teammate Jace Peterson, now with the Milwaukee Brewers, who is married to Pugh's sister.
Pugh plays with the Chicago Red Stars of the NWSL and has been with the U.S. national team since 2016. She played in the 2016 Summer Olympics and the 2019 World Cup, scoring a goal against Thailand.
Swanson made his major league debut with the Braves in 2016. This season, he hit .248 with 27 home runs and 88 RBIs.
The couple is just the latest power couple with connections to the U.S. team. They join Megan Rapinoe and her partner, WNBA star Sue Bird, and Julie Ertz, who is married to Arizona Cardinals tight end Zach Ertz.
Time to put Minnie Minoso in Cooperstown (finally) and more on this weekend's Baseball Hall of Fame vote
As much as it might feel like it, the baseball world has not completely shut down. While the thrilling rush of free-agent signings and trades from the past few days will cease for now because of the lockout, there is a lot of baseball business still to be conducted.
One of the more important items comes this Sunday, when the biggest void in the membership of the Baseball of Hall Fame can be filled: The omission of White Sox legend Saturnino Orestes Armas (Arrieta) Minoso, remembered by history as Minnie.
Minnie Minoso is one of 20 greats who will be under consideration at the winter meetings this weekend for induction to the Hall of Fame. And, yes, the winter meetings will go on even without the presence of Major League Baseball. The minor league portion of the meetings will still take place, and those appointed to consider the Hall's two era-committee ballots will convene, as scheduled.
The ballots are as follows:
• The Early Baseball committee (covers the beginning of time to 1950) will consider Bill Dahlen, John Donaldson, Bud Fowler, Vic Harris, Grant "Home Run" Johnson, Lefty O'Doul, Buck O'Neil, Dick "Cannonball" Redding, Allie Reynolds and George "Tubby" Scales.
• The Golden Days committee (covers 1950 to 1969) will consider Dick Allen, Ken Boyer, Gil Hodges, Jim Kaat, Roger Maris, Minoso, Danny Murtaugh, Tony Oliva, Billy Pierce and Maury Wills.
This is a big weekend for the Hall, which is hoping that 2022 will bring with it the full Hall of Fame induction experience, including the annual Parade of Legends, the induction ceremony itself and the scores of fans who make their way to Cooperstown, New York, each July. After the festivities were canceled because of the pandemic in 2020, 2021 saw a scaled-down version in September in which Derek Jeter, Larry Walker, Ted Simmons and the late Marvin Miller were inducted without parades and with smaller crowds than otherwise would have flocked to upstate New York, particularly for Jeter.
The thing is, Induction Weekend is a heck of a lot more fun — and a bigger draw — when there are actual inductees. And there is no guarantee that this year's BBWAA ballot will produce any new Hall of Famers.
Sadly, of this group of 20, the only candidates still living are Kaat, Oliva and Wills, so obviously it would be great for one or all of that trio to get in. We'll get to that, but for now I want to really focus on Minoso, the most egregious omission in the Hall's plaque room, at least among those not still on the BBWAA ballot.