Pittsburgh Steelers QB Ben Roethlisberger out vs. Detroit Lions after being placed on reserve/COVID-19 list
PITTSBURGH — Pittsburgh Steelers quarterback Ben Roethlisberger has been placed on the reserve/COVID-19 list and will miss Sunday's game against the Detroit Lions, the team announced Saturday night.
With Roethlisberger out, backup Mason Rudolph is expected to get his first start of the 2021 season.
Roethlisberger recently said during an interview with the Dan Patrick Show that he is vaccinated, meaning it is possible he could return for next Sunday night's game against the Los Angeles Chargers. According to the league's COVID-19 protocols, a vaccinated player must return two negative tests 24 hours apart and be asymptomatic in order to return. If showing symptoms, vaccinated players can return after 10 days, at most.
Roethlisberger is the first Steelers player to be put on the reserve/COVID-19 list this season. A year ago, Roethlisberger landed on the list as a close contact of tight end Vance McDonald, who tested positive, but the quarterback didn't miss a game.
Rudolph, slated to start in Roethlisberger's place, last saw game action in Week 17 of the 2020 season. He also started eight games during the 2019 season after Roethlisberger's season-ending elbow injury.
In his career, Rudolph has thrown 15 touchdowns to 10 interceptions, and has been sacked 16 times.
With Roethlisberger going on the COVID-19 list, former first-round pick Dwayne Haskins, who signed a one-year deal with the Steelers in the offseason, will be active for the first time this season.
Follow live: Ravens mix it up with Steelers in AFC North showdown
San Francisco 49ers' Trenton Cannon ruled out with concussion after scary collision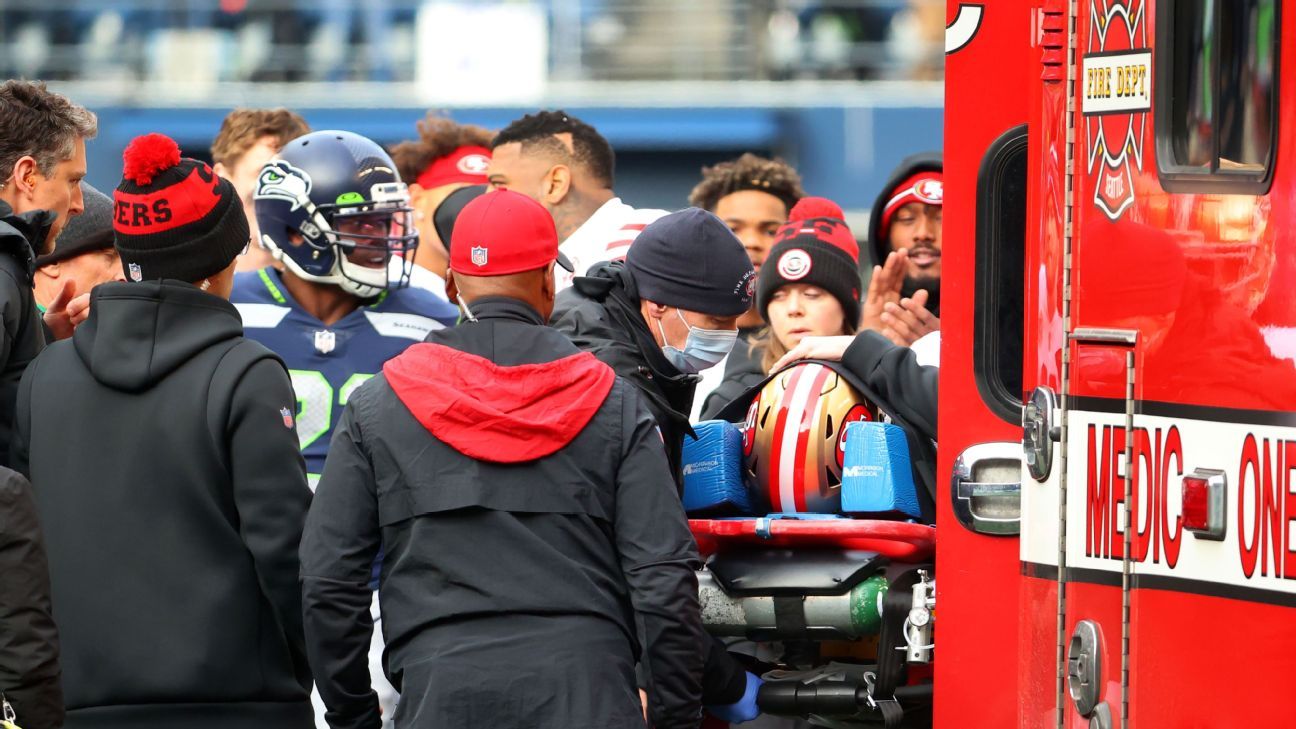 SEATTLE — San Francisco 49ers running back Trenton Cannon departed Sunday's game against the Seattle Seahawks with a concussion after a scary collision on the game's opening kickoff.
Cannon, who is one of San Francisco's primary special teams players, was chasing down Seahawks returner DeeJay Dallas when he collided with 49ers safety Talanoa Hufanga. On the play, Cannon attempted to tackle Dallas from one side as Hufanga converged from the other.
Both Cannon and Hufanga missed Dallas, and Hufanga's left thigh hit Cannon in the head as his neck bent backward. Cannon stayed on the field for minutes as medical personnel tended to him. After bracing Cannon's neck, medical officials removed his face mask, and he was loaded on to an ambulance and taken off for further observation.
Soon after, Cannon was ruled out for the rest of the game with a concussion.
Minnesota Vikings WR Adam Thielen ruled out with ankle injury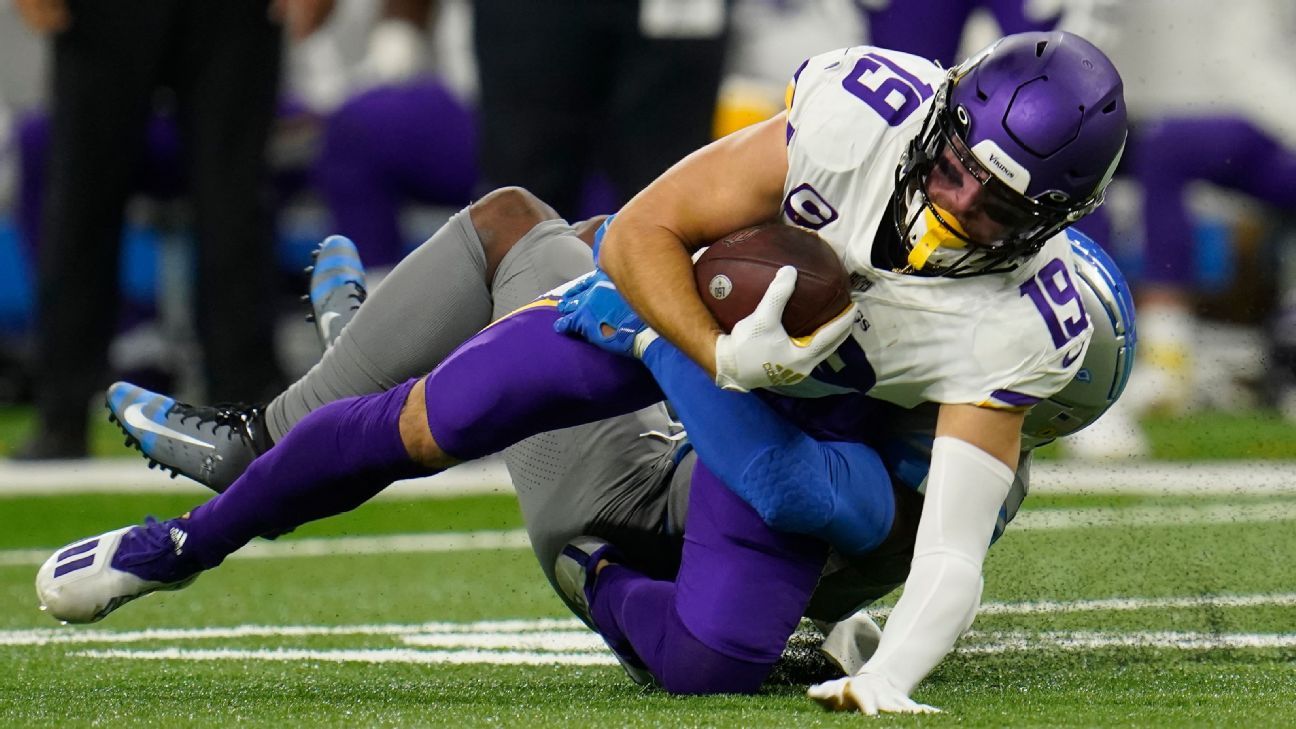 DETROIT — Vikings wide receiver Adam Thielen was ruled out for the second half of Sunday's game against the Lions, a matchup Detroit ended up winning 29-27 for its first win of the season.
Thielen injured his left ankle on the Vikings' first offensive series when he was tackled by Lions cornerback Jerry Jacobs after catching a screen pass on third-and-9.
The wideout fell to the ground and ripped his helmet off before being tended to by athletic trainers. After a short visit to the medical tent on the sideline, Thielen tested out his injured ankle behind Minnesota's bench but never returned to the field.
Minnesota trailed Detroit 20-6 at halftime, rallied but ultimately surrendered a last-second touchdown to the previously winless Lions.