Brett Gardner and Darren O'Day become free agents after declining options with New York Yankees
NEW YORK — Yankees outfielder Brett Gardner and reliever Darren O'Day became free agents after the players and New York declined 2022 options Thursday.
Gardner, the last player on the team from its 2009 World Series title, hit .201 with five homers and 18 RBIs in the first half, then hit .239 with five homers and 21 RBIs in the second half.
The 38-year-old outfielder agreed early in spring training to a one-year, $5.15 million contract that included a $2.3 million player option and a $7.15 million club option with a $1.15 million buyout.
Gardner, an All-Star in 2015, has a .256 batting average with 139 homers and 587 RBIs in 14 big league seasons.
O'Day, a side-arming right-hander who turned 39 on Oct. 22, had a 3.38 ERA in 12 appearances. He was sidelined between April 29 and June 30 with a strained rotator cuff in his pitching shoulder, returned for two outings, then didn't pitch after July 4 because of a strained left hamstring.
O'Day agreed last February to a one-year, $3.15 million contract that included a $1.4 million player option and a $3.15 million club option with a $700,000 buyout. He is a veteran of 14 major league seasons.
Steven Matz, St. Louis Cardinals reach agreement on four-year, $44 million deal, sources say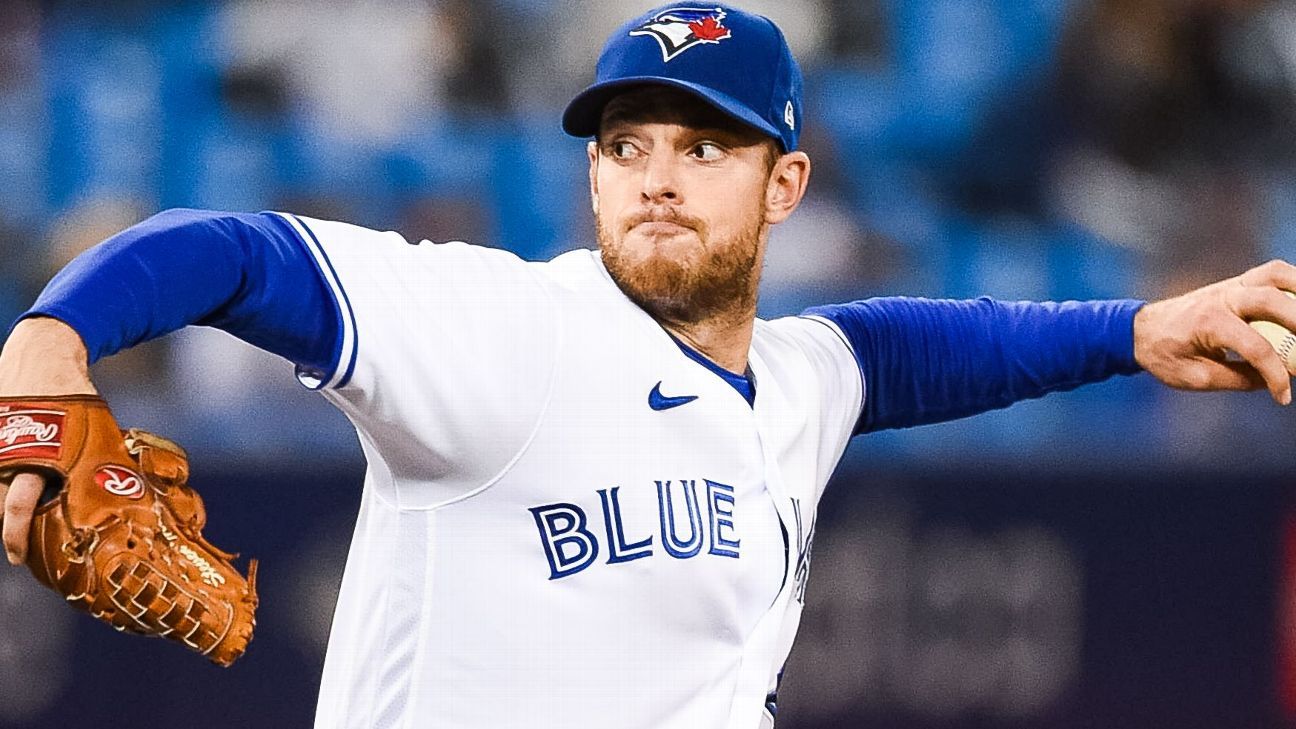 Starting pitcher Steven Matz, a key component to a turnaround season for the Toronto Blue Jays in 2021, has agreed to a four-year, $44 million deal with the St. Louis Cardinals, pending a physical, sources familiar with the deal told ESPN's Jeff Passan on Tuesday night.
Matz could earn up to $48 million in the deal and will receive a signing bonus, sources said.
Matz, a 6-foot-2 left-hander, found his stride in the American League East, and on a team with a deep starting rotation, he often stole the headlines in Toronto this summer. In just one season with the Blue Jays, he posted a 14-7 record, with a 3.82 ERA in 29 starts.
He finished with 150.2 innings of work and 144 strikeouts as Toronto threatened for a playoff berth well into the regular season's final week. The Blue Jays won six of his final seven starts, and in his last one, Oct. 1, Matz — tabbed one of the team's "unsung heroes" by manager Charlie Montoyo — pitched seven innings en route to a win over the Baltimore Orioles. Toronto finished 91-71.
"Looking at this team, I'm like, 'Man, this team is so good. We're so close'," Matz told reporters in the final week of the season in Toronto. "I don't know if I've ever been on a team this good."
Matz, 30, a second-round pick of the Mets in 2009, was one of many pitching prospects New York hoped to build title teams around, along with Noah Syndergaard, Jacob deGrom, Matt Harvey and Zack Wheeler. A New York native, Matz seemed destined for success with the Mets, especially after going 4-0 as a rookie in 2015, the same season New York landed in the World Series against the Kansas City Royals.
A string of injury-filled and inconsistent years followed that magical season in Queens, and Matz ended up in a deal with Toronto on Jan. 27. In 2020, his last season with the Mets, Matz finished 0-5 with a 9.68 ERA as he battled shoulder discomfort, eventually being relegated to the bullpen. His two best seasons in New York — apart from his debut campaign — came in 2016 and 2019, when he combined to go 20-18.
But it wasn't enough to keep him in Queens, as the Mets shipped the veteran — and his $5.2 million salary — away in exchange for some minor-league pitching depth before spring training. The Mets received right-handers Sean Reid-Foley, Josh Winckowski and Yennsy Diaz. Matz received a second chance.
"He's been one of the unsung heroes here," Montoyo said in the season's final week. "Nobody expected him to pitch like that. Almost every time out, he goes five, six innings and keeps us in the game. He's been really good. Great, actually. Not good, great."
MLB, players' association agree to move up tender deadline amid lockout uncertainty
NEW YORK — Major League Baseball and the players' union have agreed to move the upcoming deadline for teams to offer contracts to certain players in order to keep them out of potential limbo in the event of a work stoppage next month.
The tender deadline was moved from Dec. 2 to Nov. 30 at 8 p.m. ET. The sport's collective bargaining agreement expires Dec. 1 at 11:59 p.m., and it's not expected that MLB and the union will agree on a new deal before then. A lockout and roster freeze could begin Dec. 2.
Teams have until the deadline to decide whether to offer 2022 contracts to players with fewer than six years of major league service, including those eligible for salary arbitration.
The labor dispute could take months to resolve, and if the Dec. 2 deadline passed during a roster freeze, players not yet tendered contracts might not know whether they'd become free agents until shortly before the start of the season.
New York Yankees release outfielder Clint Frazier, infielder Rougned Odor
NEW YORK — Outfielder Clint Frazier and infielder Rougned Odor were released by the New York Yankees on Tuesday after they were designated for assignment four days ago and went unclaimed on waivers.
The 27-year-old Frazier was the fifth pick overall in the 2013 amateur draft by Cleveland and was a prized prospect when he was acquired by the Yankees in a July 2016 trade that sent reliever Andrew Miller to the Indians.
Frazier made his major league debut in July 2017, but the outfielder never has had more than 246 plate appearances in a season. His 2018 season was wrecked when he collided with an outfield wall at Bradenton, Florida, during a spring training game, sustaining a concussion that limited him to 41 plate appearances that season.
He hit .267 with 12 homers and 38 RBIs in 2019 but struggled with defense, reaching a low point against Boston that June when he misplayed balls off the bat of Eduardo Núñez, Andrew Benintendi and Michael Chavis.
His defense was much improved by this season, but he hit .186 with five homers and 15 RBI. He didn't play after June 30 because of what the Yankees described as vertigo-like symptoms.
"I'd love to have the opportunity to talk about this situation publicly and probably plan to do so soon," Frazier wrote on Twitter on Oct. 11. "My issues have been very personal to me and something I've wanted to handle privately, but there's been a lot of inaccurate things reported about my injury that I'll clear up."
Frazier had a $2.1 million salary last season and had been eligible for arbitration.
Odor hit .202 with 15 homers and 39 RBIs in 322 at-bats.
Odor had a $12 million salary for 2022. As part of his April trade from Texas, the Yankees are responsible only for next year's league minimum salary and the Rangers are responsible for the rest plus a $3 million buyout of his 2023 option.