Atlanta Braves honor Hank Aaron in ceremony before World Series Game 3
ATLANTA — Hank Aaron's imprint is firmly stamped on the World Series.
His No. 44 has been painted on the grass in center field at the Braves' Truist Park all season. It remained in big, bold green for Friday night's Game 3 against the Houston Astros.
The impact of Aaron, the Hall of Famer who died on Jan. 22, is seen in much more than the number.
"Hank's footprints are all over this series," Houston manager Dusty Baker said.
The Braves honored Aaron before the game, playing a video tribute to The Hammer. Aaron's family, including his wife, Billye, was on the field for the ceremony. His son, Hank Jr., got a hug from Baker on the mound and threw out the ceremonial first pitch to Braves star Freddie Freeman.
If not for Aaron, it's possible neither Baker nor Atlanta manager Brian Snitker would hold their current jobs.
"I would assume he helped mold both of us, Dusty as a young player and me as a young manager/coach," Snitker said Thursday. "He was very instrumental, I know, in both our careers because I know both of us just loved the man to death for what he did for us."
Aaron was responsible for convincing Baker to sign with the Braves as a teenage outfielder in 1967. Aaron, already an established star, promised Baker's mother he would take care of her young son.
Aaron kept the promise — and kept up with Baker's mom, even after Baker's playing career ended.
"Going over the conversations we would have had, we probably wouldn't have much about baseball," Baker said Thursday. "First thing he asks, he asks me about my mother. … Like I said, he promised my mom when I was 18 years old."
Baker was only 19 when he made his major league debut with Atlanta in 1968 — against the Astros, then a National League team.
As the Braves' farm director, Aaron set the path for Snitker's long career as a coach and manager. When it was clear Snitker had no future as a catcher or first baseman, Aaron offered an opportunity to remain in the game as a coach.
Snitker has remained in the organization as roving instructor, coach and manager for 40 years, including six as Atlanta's manager.
Baker, 72, and Snitker, 66, are trying to win their first World Series championship. Each said he feels Aaron's presence. Each wants to make his mentor proud.
"I think about him all the time, especially in a series like this," Baker said. "I feel his presence, especially him and my dad."
Similarly, Baker keeps touch with Aaron's family. He said he called Aaron's son, Hank Jr., on Thursday.
Baker was on deck when Aaron hit his record-breaking 715th career homer at old Atlanta-Fulton County Stadium on April 8, 1974. On his way to the plate, Aaron told Baker he was going to hit the homer in that at-bat.
Aaron hit 755 homers, setting a record broken by Barry Bonds in 2007. Aaron still has the most runs batted in, total bases and extra-base hits of any player in the major leagues.
Aaron played his final two seasons with the Milwaukee Brewers, returning to city where he made his debut with the then-Milwaukee Braves. The Brewers paid tribute to Aaron this season by wearing 44 patches on their jersey sleeves.
MLB honored Aaron with a video tribute at the All-Star Game in Denver, originally scheduled to be played in Atlanta, this summer. Every All-Star player wore No. 44 in Aaron's honor during workouts and the home run derby. Aaron's number was painted on the grass in right field for the game.
Aaron retired in Atlanta and remained involved with the Braves as a senior vice president until his death at 86. Baker was a pallbearer at Aaron's Atlanta funeral.
One of Aaron's last public appearances came when he received his COVID-19 vaccination on Jan. 5, hoping to send the message to Black Americans the shots are safe.
Aaron said the vaccination "makes me feel wonderful" and said "I don't have any qualms about it at all, you know. I feel quite proud of myself for doing something like this."
A memorial to Aaron still sits in front of the old Atlanta-Fulton County stadium wall. On a cold, rainy Thursday, the display was adorned with flowers and baseballs, many carrying messages to Aaron from his fans.
Baker and Snitker understand and share that devotion to Aaron.
"He'd definitely enjoy this," Baker said Thursday of the World Series matchup.
Baker said if Aaron were still alive, "He would call me, and then first thing he would do is call me Mr. Dusty Baker, and then he'd start laughing."
Aaron also would often call Snitker with congratulations about the Braves' big wins.
"I think he'd be very proud of what we've done," Snitker said. "And I know he was very proud right now. I'm sure he's bragging a lot to anybody who will listen. It's cool to know that he is doing that."
MLB free agency grades – Was Javier Baez the right choice for the Detroit Tigers?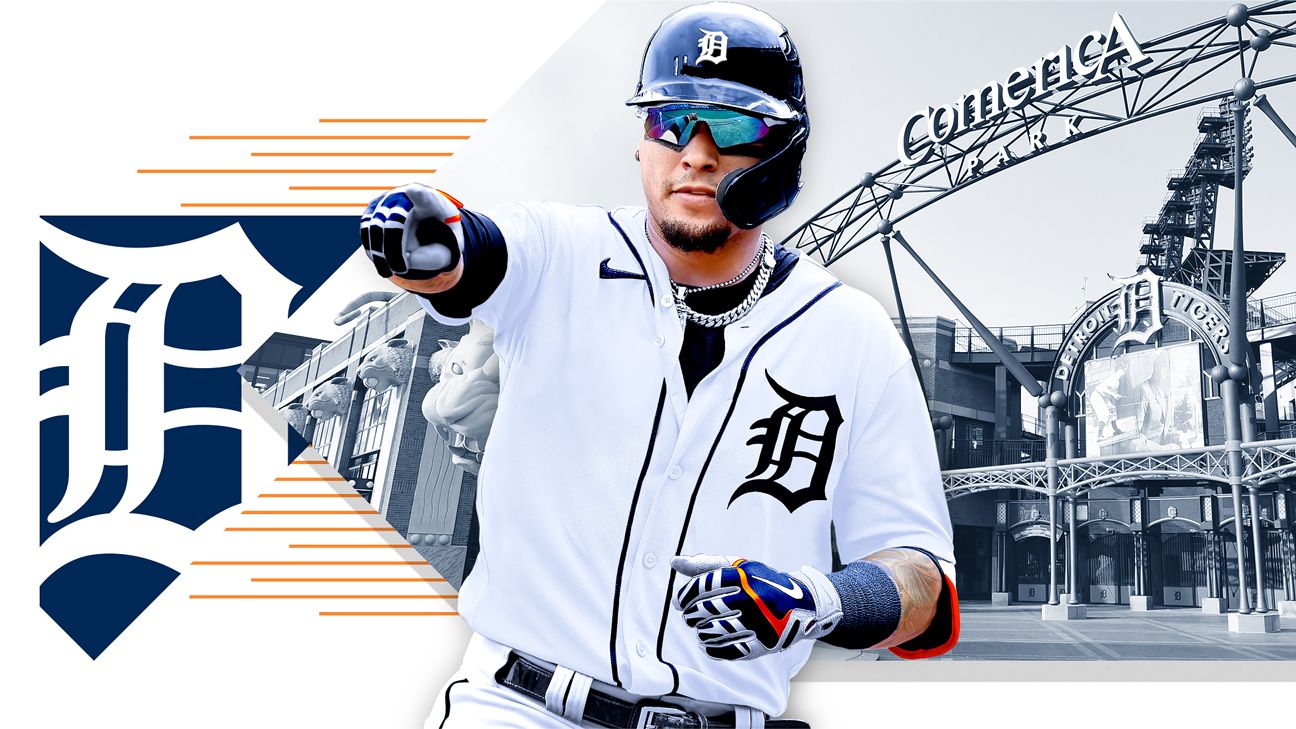 If there seemed like one sure bet this offseason in the unpredictable world of MLB free agency, it's that the Detroit Tigers would spend whatever it took to land one of the premier shortstops on the market.
Now, that seeming inevitability has come to pass, with Detroit agreeing to a reported six-year, $140 million contract with former Cubs and Mets whirling dervish Javier Baez. The deal contains an opt-out somewhere in its midst, according to ESPN's Buster Olney.
That the Tigers signed a shortstop is no surprise. But that it would be Baez — that was much less certain. Mainly because the Tigers have been viewed as an ideal fit for this year's No. 1 free agent, for months.
The reasons for that are obvious. Detroit is trying to climb out of a rebuild and into contention. The Tigers had money to spend and no long-term (or even short-term) answer at shortstop. And Correa has a long-time connection to Tigers manager, and Correa brunch pal, A.J. Hinch.
In order to compare the contract the Tigers offered Baez to what they would have had to offer Correa, let's run back this table:
This is an educated guess, but given Correa's age and track record, it seems he is headed toward a 10- or 11-year deal, if he wants something that long, for around $35 million in average annual value. So let's say it's 11 years for $385 million — hitting the upper range of these estimates now that the list of available, All-Star shortstops is down to two.
Consider the win-now teams that need a shortstop: the Yankees, Astros, Angels, Phillies and (I would argue) the Cardinals. Two of those five teams are lined up to be the landing spots for Correa and Trevor Story, both of whom have to feel awfully good about how this offseason has lined up so far.
While we can't say for sure how deep into negotiations the Tigers got with Correa's representatives, we can look at this as a head-to-head comparison: Correa or Baez? (Unless the Tigers go the route of the Texas Rangers, who didn't choose between Marcus Semien and Corey Seager but signed them both.) This is apparently about a $200 million question, for reasons that become clear when you look more closely at the pair's stats over the past three seasons.
Chicago Cubs, catcher Yan Gomes agree to 2-year, $13 million deal
Catcher Yan Gomes and the Chicago Cubs are in agreement on a two-year, $13 million contract, sources familiar with the deal told ESPN's Jeff Passan.
Gomes, 34, hit a combined .252 with 14 home runs and and 52 RBIs between the Washington Nationals and Oakland Athletics last season. Washington traded Gomes to the A's at the trading deadline.
He threw out 31% of attempted base-stealers last season (19 of 43) and had a .990 fielding percentage.
In Chicago, Gomes will likely back up starter Willson Contreras.
For his career, Gomes has a .247 average, 117 home runs and 416 RBIs in 10 major league seasons with the Toronto Blue Jays, Cleveland, Washington and Oakland.
Atlanta Braves exercise 2024 option for skipper Brian Snitker
ATLANTA — The Braves have locked up manager Brian Snitker for three more seasons after he guided the team to its first World Series title since 1995.
The Braves announced Tuesday they have exercised the option for the 2024 season on Snitker's contract, an expected move for the highly popular skipper who already had two more years on his current deal.
The 66-year-old Snitker is a Braves lifer, having spent more than four decades in the organization in various roles before he finally landed the big league managing job during the 2016 season after Fredi Gonzalez was fired.
Snitker has guided the Braves to four straight NL East titles, capped by this season's surprising run to the World Series championship after the club went 88-73 during the regular season — the fewest wins of any postseason team.
The Braves beat the Milwaukee Brewers in the division round, knocked off the 106-win Los Angeles Dodgers in the NL Championship Series, and defeated the Houston Astros in a six-game World Series.
Snitker has a record of 441-390 in six seasons as manager.