EPL news 2021, Newcastle United, Steve Bruce, next manager, sacked, video, transfer latest
Newcastle manager Steve Bruce says he will fight to keep his job as speculation swirls that he faces the sack despite being allowed to take charge of Sunday's game against Tottenham.
Bruce will reach 1,000 matches as a manager this weekend, but that landmark could be a bittersweet moment if it proves to be his last game as boss at St James' Park.
The 60-year-old was reportedly set for the sack following last week's £305 million ($560 million) takeover of the Premier League strugglers by a Saudi-led consortium.
Bruce has been granted a stay of execution after new Newcastle director Amanda Staveley announced on Friday there would be no immediate decision on his future.
"We have had an extremely busy week reviewing the business and getting to know people and it is imperative that we continue to be patient and considered in our approach," Staveley said in a statement.
Watch the world's best footballers every week with beIN SPORTS on Kayo. LIVE coverage from LaLiga, Bundesliga, Ligue 1, Serie A, Carabao Cup, EFL & SPFL. New to Kayo? Start Your Free Trial >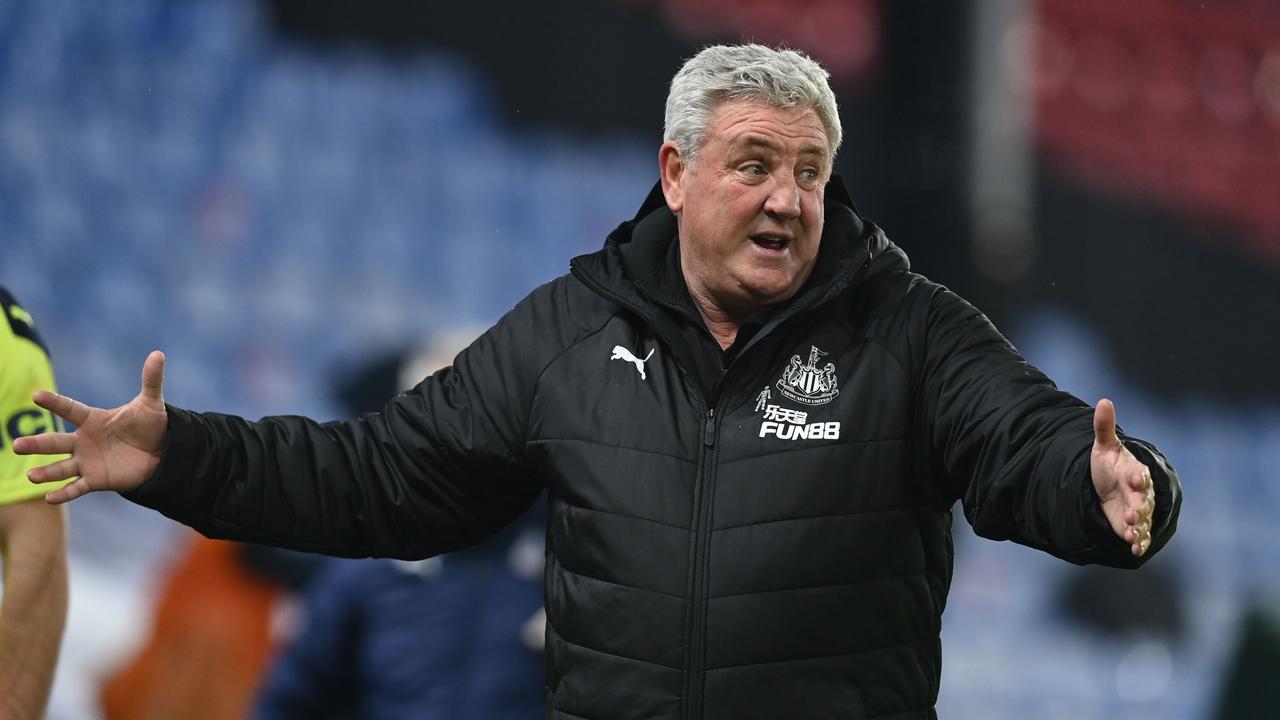 "We met Steve and the players on Monday and have given them the time and space this week to focus on preparing for what is a very important game on Sunday." It remains unlikely former Manchester United defender Bruce will be in charge for much longer.
The Magpies have been linked with former Chelsea boss Frank Lampard, ex-Borussia Dortmund manager Lucien Favre and Villarreal chief Unai Emery among many others.
However, Bruce made it clear he would love the opportunity to turn underperforming Newcastle around.
"Who wouldn't want to try? I'm not going to give up the hope of it," Bruce said at his pre-match press conference on Friday.
"Who wouldn't want this job now going forward, the way it is, the way it looks in the future?
"Certainly I would and I'm sure there's hundreds who'd want to do the same thing. There are exciting times ahead for the club, that's for sure."
Bruce said his job status had not been on the agenda during a brief meeting with his new employers.
"There were no discussions on my future, it was all about the team, injuries and how we are looking for the weekend. It was very informal and I have to say they were very good people," he said.
Bruce said he did not care about the uncertainty over his own position after the takeover.
"It's not about me personally," he said. "I've tried to keep my respect and dignity, which has probably served me well over the last 20-odd years, and that will remain.
"I played 950 times, won everything there is to win domestically. It is about the club going forward and more importantly getting a result on Sunday."
Newcastle are just one place off the bottom of the table and without a win in their seven league games this season, a dismal record that has prompted many fans to jeer Bruce during matches.
Klopp sceptical of 'new superpower' | 01:04
In asking Newcastle supporters to back Bruce and his team this weekend, Staveley hinted a managerial move was still on the agenda.
"If we make any changes going forward, Steve will be the first to know but, in the meantime, we wish him the best of luck in his 1,000th match as a manager and will be joining you in getting right behind the team," she said.
"Change does not always happen overnight, it demands time and that we follow a carefully considered plan and strategy."
Leicester manager Brendan Rodgers, one of the first to be linked with Bruce's job, appeared to rule himself out on Friday when he said: "I have got a contract until 2025. I absolutely love being here."
Arsenal and Mikel Arteta transfer priority clear after Granit Xhaka red card vs Liverpool
GRANIT XHAKA was sent off for a clumsy challenge on Diogo Jota

Source link
Cristiano Ronaldo interview on Manchester United culture, not here to be in sixth place, divide between players, Ralf Rangnick, Ole Gunnar Solskjaer
Manchester United champion Cristiano Ronaldo has unloaded on the team in a scathing interview, saying it has a "mentality" problem and that he didn't return to the UK to finish sixth in the league.
Ronaldo rejoined the Red Devils from Juventus last year in a marquee move, however the team's indifferent form led to the mid-season sacking of manager Ole Gunnar Solskjaer.
United has dropped just one match since Ralf Rangnick took over the reigns in late November but continue to produce lacklustre performances including drawing with Newcastle United and falling to Wolverhampton to sit seventh on the EPL table.
Watch the world's best footballers every week with beIN SPORTS on Kayo. LIVE coverage from LaLiga, Bundesliga, Ligue 1, Serie A, Carabao Cup, EFL & SPFL. New to Kayo? Start Your Free Trial >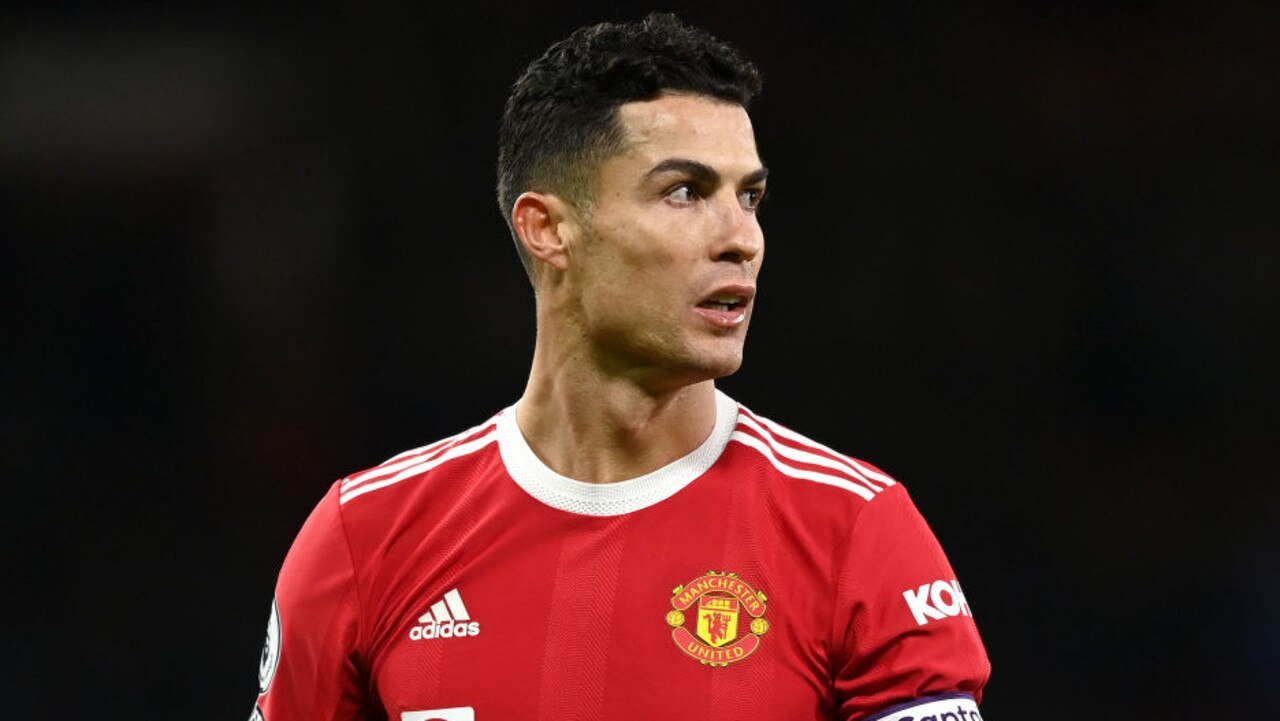 Speaking candidly to Sky Sports, Ronaldo, who is United's top scorer this season with 14 goals, said fans "deserve" better from the famous club.
"I don't accept that our mentality be less than being in the top three in the Premier League," he said.
"We are capable of changing things now. I know the way but I'm not going to mention it here because I don't think it's ethical on my part to say that.
"What I can say is we can do better – all of us. Manchester (United) belongs to important things, so we have to change that.
"I don't want to be here to be in sixth place, or seventh place, or fifth place. I'm here to try to win, to compete.
"I think we compete but we are not yet in our best level. But we have a long way to improve and I believe if we change our mind, we can achieve big things."
The 36-year old admitted former boss Solskjaer's exit was "tough" but praised the impact Rangnick has had in leading the team to improved form.
"It's not that easy to change the mentality of players, the way they play, the system and the culture like that," he said.
"The system is useful, but not if the mentality is not there in the pitch. This is why I say we have a long way to improve because, for me, the most important thing is for you to look at yourself and say: 'I can do better. I can help the team much more."
Ronaldo appeared to particularly take aim as his younger United teammates, suggesting they haven't handled feedback well.
"If I give you advice, even if you are younger than me, if you don't implant that during your daily life, it will be difficult," he said.
"I can speak all day with that person, but if it's not coming from inside of you, it's impossible. I remember when I was 18, 19, 20, some older players spoke with me, but I put that as: 'Cristiano, you have to improve — they know more than you, they are more experienced than you, they passed through many bad moments.'
"But other people, they don't accept that, if you criticise them. I don't say this in relation to our players, but in general. I have kids, I know. Sometimes when you're a little bit harder, they do the opposite, so you have to find the right balance to speak with them."
His comments come amid reports of locker room divide under Rangnick's rule between Portuguese speaking players and non-Portuguese speakers.
United will be searching for a second-straight win over Aston Villa to continue to steer its season back on track when the teams meet this Sunday morning at Villa Park (AEDT).
Liverpool told two signings they 'should be looking at' by club legend John Barnes
JOHN BARNES identified the midfielders he believes Liverpool should consider

Source link