McLaren star teaches Lando Norris lesson at Monza, next race, points
'What's the next race?' you might already find yourself asking.
A champagne-soaked Daniel Ricciardo at Monza brought Aussie F1 fans an unequivocal high in the early hours of Monday morning by winning the Italian Grand Prix.
Inevitably, however, that high will likely be short and sweet.
Stream Every Practice, Qualifier & Race of the 2021 FIA Formula One World Championship™ Live & On-Demand on Kayo. New to Kayo? Try 14-Days Free Now >
At long last, Ricciardo downs shoey | 01:12
READ MORE
'HOW FAR CAN WE GO?' F1 mayhem 'inevitable' as all-time dogfight boils over
'F***ING COME ON!' Ricciardo ends 3,213-day drought in all-time Monza madness
'WOULD HAVE DIED': F1 invention 'saves Hamilton's life' in sickening crash
'CALCULATED': Mad Max's move sparks war as fiery star breaks F1 code with shock snub
There will be a thirst for more among fans — if those cravings haven't come already — but those expecting sudden surge of wins will be left disappointed.
Even so, it could be a moment that defines this chapter of Ricciardo's F1 career all the same.
Those hunting for meaning in Ricciardo's unlikely win won't find it predictions of a drastic season turnaround, but rather in what it says about the 32-year-old's rare talents.
For all his struggles this year, he still has something special that very few drivers who grace the F1 circuit ever have.
He has the killer instinct, and that extra one per cent that's reserved for just a few drivers in every F1 era.
It was awfully telling that when the rarest of doors opened to McLaren, which hadn't claimed a race win in more than 3,200 days, it was Ricciardo who stepped through it.
At this point in the piece, many thought it would be teammate Lando Norris that would snatch such an opportunity, affirming his status as one of F1's brightest stars and burying Ricciardo in the process.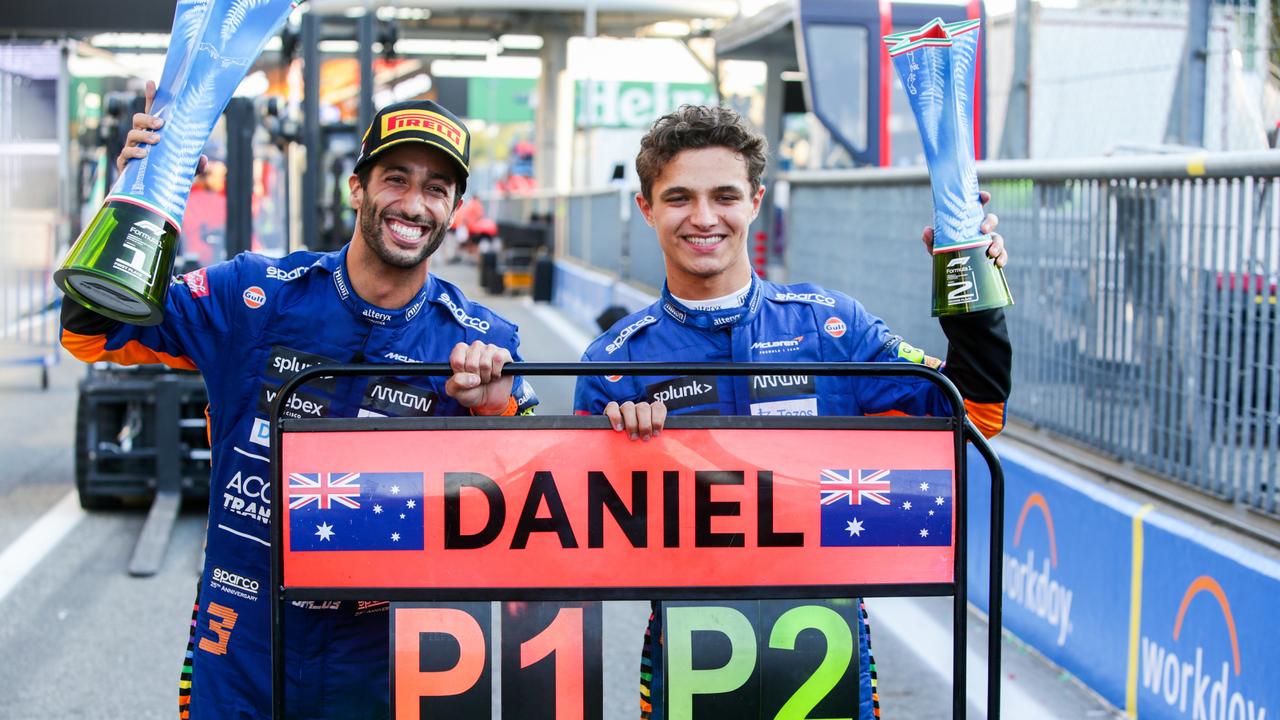 Norris has heaped the pressure on Ricciardo in 2021 — before the Italian GP, he had three podiums this season and was comfortably winning the qualifying battle against Ricciardo, who hadn't finished a race higher than fourth.
But on Sunday, Ricciardo sent a brutal reminder to not just Norris, but anyone that thought his McLaren move and, ultimately, his F1 career, was spiralling out of control.
"Deep down I knew this was gonna come," Ricciardo said after winning. "So thanks … thanks for having my back. And for anyone who thought I left, I never left. I just moved aside for a while. Thanks guys."
Some will fairly point out that Norris was pressuring Ricciardo in the race but was told by McLaren to not amount an attack on his teammate that would risk a 1-2 finish.
But the point is that Ricciardo made all the necessary moves to put himself in the right place at the right time, while Norris was left playing catch up and begging his pit wall for assistance.
"I need Daniel to pick the pace up a bit, he's driving too slow," Norris said on team radio early in the race.
At long last, Ricciardo downs shoey | 01:12
Norris was 0.006 seconds quicker than Ricciardo in Friday qualifying, but the Australian passed him in Saturday's Sprint Race along with Hamilton to ensure he'd start Sunday's main race on the front row.
He then executed a perfect start to jump Max Verstappen at Turn 1 before converting the early move into a controlled race win.
Challenging times still lie ahead and Norris will still likely win the team battle — he has a 49-point buffer — but, in a way, does it really matter?
Should McLaren continue its upwards trajectory, the pressure on its drivers will only increase, as will the demands on maximising opportunities and faultless race day execution.
For all the impressive drives Norris has produced this year, something as special and meaningful as a race win hadn't been on the cards.
When it was in the biggest moment of the year, it should come as no surprise that Ricciardo reigned supreme instead.
It must be said that a fortuitous set of circumstances made the win possible.
Monza's layout brought two massive advantages to Ricciardo; the first being its high-speed nature that allowed McLaren's power in a straight-line to come to the fore, while its simplistic layout helped mute any ongoing insecurities the 32-year-old has in the car.
The fact it was a Sprint Race weekend was also crucial, allowing Ricciardo to gain positions ahead of the main race having had the fourth-fastest single lap pace on the Friday, narrowly behind teammate Norris.
Crucially, Mercedes' Valtteri Bottas — who was the fastest driver of the weekend having claimed pole before winning the Sprint Race — started at the back of the grid on Sunday due to a gearbox change.
But none of that is to take away from Ricciardo's win and those glorious moments in the north Italian sun, where he roared into the team radio, spoke Italian to the crowd, had the Australian national anthem playing as he stood proudly on the top step of the podium and, of course, where he sipped champagne from his sweaty boot.
F1 news 2022, Lewis Hamilton, Max Verstappen, 2021 title, appeal, decision date, new season calendar, full race schedule
Max Verstappen and Lewis Hamilton must wait two more months for motorsport chiefs to reveal the results of their inquiry into the Abu Dhabi Grand Prix where the Dutchman clinched the 2021 world title.
Governing body, the FIA, said Thursday that the outcome will not be revealed until March 18, just two days before the 2022 season gets underway in Bahrain.
Hamilton was poised to capture a record-breaking eighth world title at the Abu Dhabi finale in December before a controversial safety car restart allowed Verstappen to pass the British driver on the last lap.
Stream the Kayo Mini replay of the F1 World Championship finale FREE on Kayo Freebies. No credit card required. Join Kayo Freebies now & start streaming in minutes.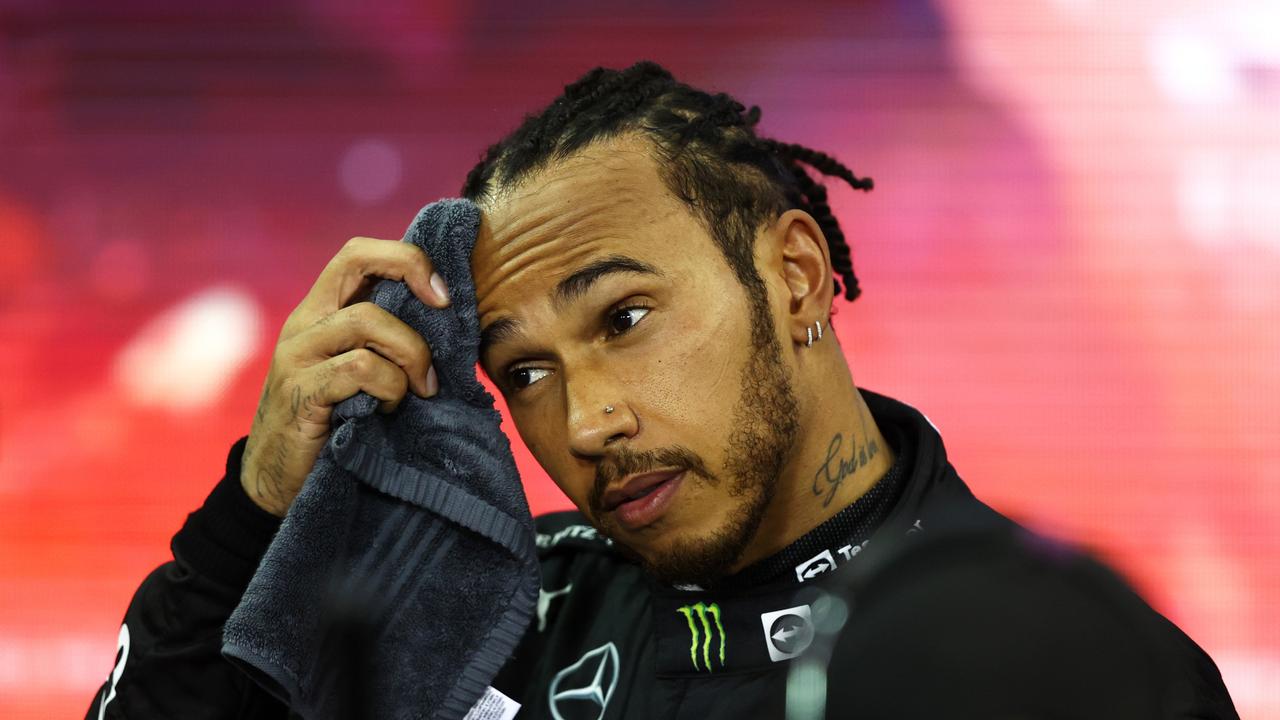 The incident has led to speculation that a disillusioned 37-year-old Hamilton may be prepared to turn his back on Formula One.
On Thursday, the FIA said that team chiefs as well as representatives of the ruling body will meet on January 19 to discuss the use of the safety car.
Drivers will also be brought into the discussions, it said.
"The outcome of the detailed analysis will be presented to the F1 Commission in February, and final decisions will be announced at the World Motor Sport Council in Bahrain on 18 March," added the FIA.
F1 news 2022, Lewis Hamilton, Mercedes, retirement, quit, latest, new contract, 2022 calendar, season
Lewis Hamilton's F1 future still remains unclear with just 69 days to go until the 2022 season begins as the FIA's investigation into the how the 2021 season ended now thought to be key in his decision making.
The FIA has pledged to investigate the controversial circumstances around the final lap of the 2021 season which saw Max Verstappen pip Hamilton to the world title in Abu Dhabi.
Mercedes withdrew their appeal against the result after the FIA announced they would launch an investigation into the events surrounding the safety car procedures.
Hamilton made a cryptic reference to his future in his post-race interview with former teammate Jenson Button.
Stream the Kayo Mini replay of the F1 World Championship finale FREE on Kayo Freebies. No credit card required. Join Kayo Freebies now & start streaming in minutes.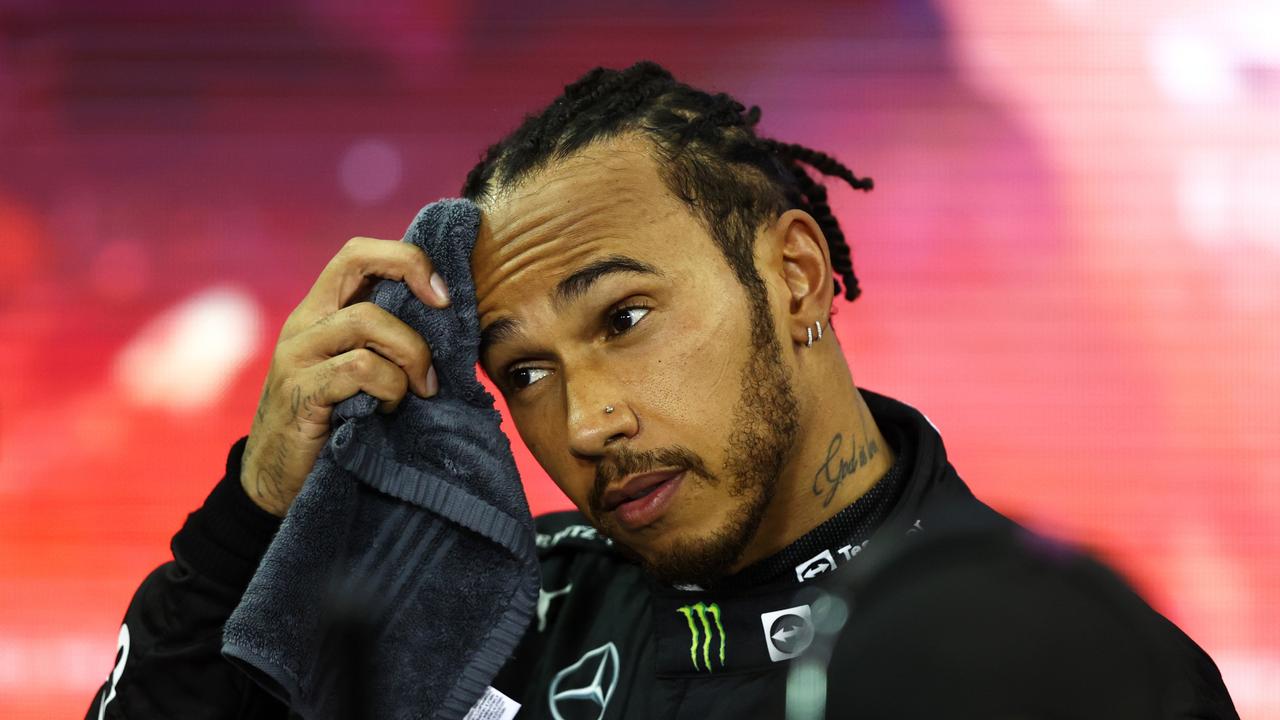 "We gave it everything and never gave up and that's the most important thing. We'll see about next year," he said.
This pledge is now reportedly crucial in whether Hamilton decides to get into a Formula 1 car again, according to Sky Sports, and the delay in its findings are seemingly impacting the delay in the seven-time world champion's decision.
Sky Sports News' Craig Slater reported: "With 69 days to go until the first Grand Prix in Bahrain, it is still unclear whether Lewis Hamilton will be on the grid.
"In terms of Hamilton coming back to Formula 1, having the appetite to do so and getting over the 'disillusionment' that his team boss Toto Wolff said he felt after Abu Dhabi, the onus is on the FIA to deliver on the pledge they made before Christmas to investigate the happenings on that final lap and to come up with some findings.
"It is understood that Mercedes want to see something tangible. It's been put to me like this: the longer this drags on then the worse the Lewis Hamilton situation is, and that is from a senior source."
The 23-race 2022 season begins on March 18 with winter testing for the all-new generation of cars beginning on February 23.
rule changes, Lewis Hamilton, Mercedes, future, retirement, title, FIA, Michael Masi
Newly-elected FIA president Mohammed Ben Sulayem is yet to hear back from Lewis Hamilton after the Mercedes gun boycotted the end-of-season trophy gala.
The aftermath of the F1's controversial Abu Dhabi finale is far from over, with Hamilton still not "100 per cent" according to Ben Sulayem.
Speaking to reporters at a press conference at the Dakar Rally, Ben Sulayem was empathetic of Hamilton's situation.
Catch every moment of The Ashes live and ad-break free during play on Kayo. New to Kayo? Try 14-days free now.
INSANE Horner reaction to title moments | 01:35
He has previously said there will be "no forgiveness" if Hamilton is found to have breached rules in skipping the gala and maintained that stance on Monday.
"I sent him messages," Ben Sulayem said.
"I think he's not ready now to be functioning 100 per cent. You don't blame him. I understand his position, being a driver – of course he's on a different level.
"But also the rule is there. For me it's not particular, a driver or a certain team. It is in general, there are rules that we have to respect, and the integrity of the FIA, we have to respect. And I cannot judge anyone unless I get the correct facts.
"I feel that, of course, not being present at the gala dinner, it's something that the team and Lewis knew about it. But at the end of the day, you are human also. The stress and the pressure has been there."
The King is Crowned! | 00:34
Hamilton's silence has also extended to questions about whether he will race on next year, with Mercedes boss Toto Wolff saying the Brit will never get over the Abu Dhabi heartbreak.
Ben Sulayem responded to queries about Hamilton's future with a question of his own.
"I'll ask your question: did Lewis declare that he's not going to race?" he said.
"No. Exactly. Being a driver, you declare yourself, you don't let the rumours [talk].
"I'm confident that Lewis [will be back]. Lewis is a big part of motorsport, and of course of Formula 1, the new era [can add to] Lewis' wins and achievements, and also Verstappen is there."
While Hamilton looks set to return, it does not mean the F1 cannot ignore what happened at Abu Dhabi.
The FIA, its governing body, is investigating the decisions made by race director Michael Masi in light of the Nicholas Latifi crash, centred around the deployment of the safety car.
Ben Sulayem said the FIA's focus is on introducing "proactive" measures instead of always being "reactive' to such issues.
Huge crash closes gap in title race | 01:06
"I am going to study the case of what happened in Abu Dhabi, and a decision will be taken how to go forward without any pressure from anyone," Ben Sulayem said.
"The integrity of the FIA, it is my job and duty to protect it, but it doesn't mean that we do not look into our regulations, and if there is any [need for] improvement, we will [make changes].
"I said in my first press conference, this is not the book of God. This is written by humans. It can be improved and changed by humans. So that's it."