Football news, Barcelona, debts, transfers, Lionel Messi, Joan Laporta, latest, update
Barcelona chief executive Ferran Reverter said Wednesday the club was "technically bankrupt" when Joan Laporta took over as president in March, and would have been "dissolved" if it was a public limited company.
The Spanish giant's financial woes were laid bare in August when they were forced to allow Lionel Messi to join Paris Saint-Germain after admitting they could no longer afford to keep the six-time world player of the year.
The new board inherited debts of 1.35 billion euros ($2.14 billion) and a bloated first-team payroll as Laporta returned for a second spell as president following the resignation of Josep Maria Bartomeu.
"If the club had been a PLC (public limited company) it would have been dissolved," Reverter revealed during a news conference in which he outlined the results of an audit carried out by accountancy group Deloitte.
Watch the world's best footballers every week with beIN SPORTS on Kayo. LIVE coverage from LaLiga, Bundesliga, Ligue 1, Serie A, Carabao Cup, EFL & SPFL. New to Kayo? Start Your Free Trial >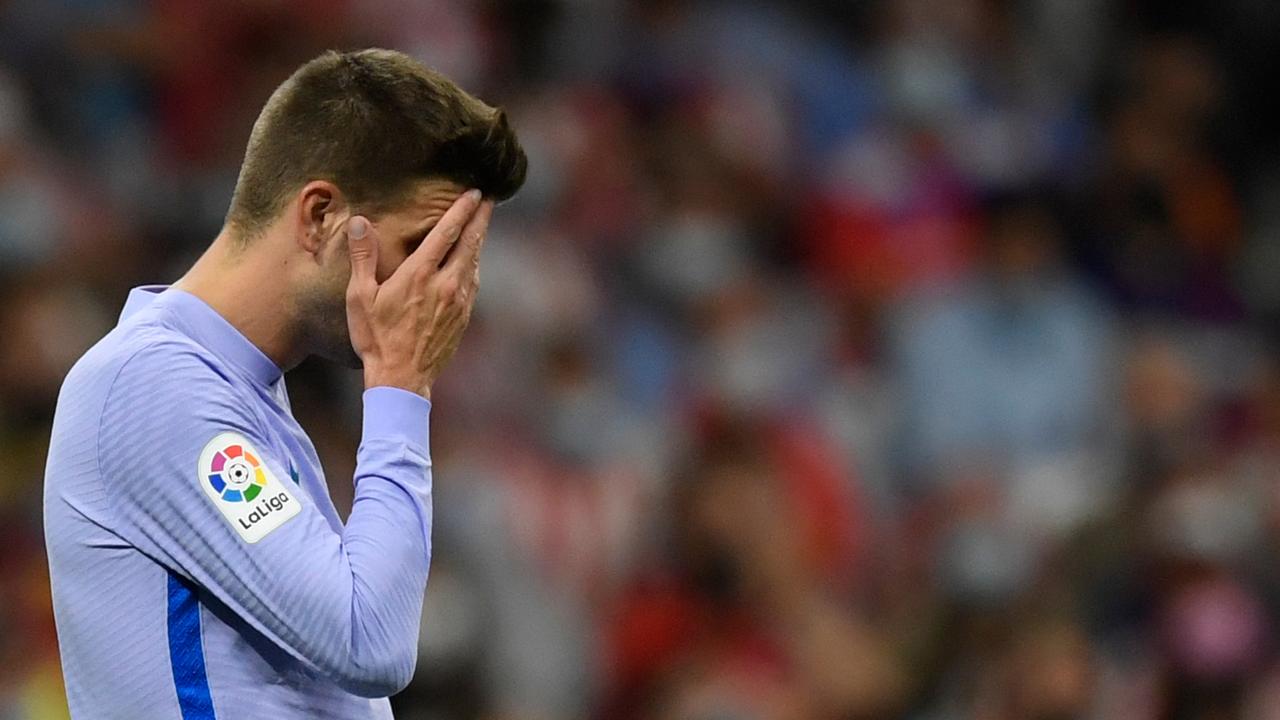 "In March 2021, we were in a situation of technical bankruptcy, but as a sports association we were able to refinance the debt," explained Reverter, revealing the club had "difficulties in paying salaries" due to "almost zero cash flow".
To tide the club over in the short term, officials took out a temporary loan of 80 million euros ($92 million) "to cover the treasury obligations for a period of 90 days", and refinanced a debt of 595 million euros.
Barcelona have confirmed losses of 481 million euros for last season, which was even higher than the club anticipated.
According to Reverter, the audit, which studied the club's finances from 2018/19 until March 2021, showed there had been "serious administrative deficiencies" and that directors "bought players by being disconnected from reality".
Bartomeu was forced to resign in October last year following mounting pressure from fans and his public falling-out with Messi over the Argentine's wish to leave the club.
"When they were signing players nobody considered if they could pay for them. The same night that (Antoine) Griezmann was signed, they realised that there was no money for him, and they had to ask for more funds."
Griezmann left to re-join Atletico Madrid on loan at the start of this season. Between 2016 and 2020, Barca's wage bill soared by 61 per cent, rising from 471 million euros to 759 million euros, Reverter added. The total has since been slashed by 155 million by the new management.
Reverter also pointed out the unusually high rates of commissions paid to intermediaries involved in player transfers of "between 20 and 30 per cent".
Yet despite the club's financial struggles, Barca hope to finish this season with a profit of five million euros.
Newcastle owners must deliver No 1 priority before £200m transfers or new manager
Newcastle are set for big changes in 2022 with many expecting a flurry of high-priced transfers.


Source link
Ex-Matildas coach Adrian Santrac says Lisa De Vanna 'deserves better'
Lisa De Vanna's first Matildas coach has supported the Australian football stalwart's decision to speak out against the alleged abuse she received from senior players.
Adrian Santrac, the Matildas coach from November 2001 to December 2004, said De Vanna was an outstanding talent who deserved better.
Santrac would not comment or add to the specifics of De Vanna's allegations, which include indecent assault, sexual harassment, bullying and grooming.
However, he backed De Vanna's decision to highlight the alleged culture problems within Australian women's football.
"Lisa has gone through a fair bit and she deserves better," said Santrac, who also played in the old National Soccer League for West Adelaide and Adelaide City.
"Every player has the right to feel safe and comfortable in their team environment.
"Whether it's in men's or women's soccer, no one should be fearing for their safety.
"I feel very sorry for Lisa. She has done so much for the sport and has always worn her heart on her sleeve, whether it's on or off the field.
"She felt she needed to get this off her chest."
The allegations of De Vanna and another former Matilda, Rhali Dobson, have led to an "independent complaint management process" being established.
Sport Integrity Australia will receive, assess, and manage all complaints independent of Football Australia.
"The wellbeing of our diverse community is our priority, and we're committed to safe, inclusive environments for all footballers and staff," FA chief executive officer James Johnson said.
"There is no place for abuse, harassment or bullying in our sport and it's incumbent on organisations like ours to take the lead when it comes to dealing with these issues head-on.
"We approached Sport Integrity Australia recently and we're pleased with this timely announcement that the proposed process will enable anyone with concerns to come forward, with the confidence that their concerns will be heard and assessed independently."
Santrac hoped 36-year-old De Vanna, who made 150 appearances for the Matildas, would be remembered for her on-field efforts.
"No one should effort forget what Lisa did on the field," Santrac said of the retired striker.
"She was a fantastic player and gave tremendous service to women's football."
Five Chelsea players Frank Lampard could sign for Newcastle if he replaces Steve Bruce
Former Chelsea manager Frank Lampard is being eyed as a potential replacement for Steve Bruce at Newcastle.


Source link