Sports bettor sentenced after pleading guilty to threatening Tampa Bay Rays players
A 24-year-old sports bettor, who was accused of threatening professional and collegiate athletes on social media, was sentenced to 36 months of probation Thursday in federal court in Tampa, Florida.
In March, Benjamin Patz, of Napa, California, pleaded guilty to one count of transmitting threats in interstate or foreign commerce, according to court records. His sentence includes six months of home detention and required participation in a mental health treatment program. Patz is prohibited from engaging in "gambling, wagering, or other activities, either online or in person," according to the sentencing memorandum.
"In open court this morning, Mr. Patz expressed remorse for his actions and the hurt he caused and apologized to anyone who received one of his messages or was otherwise adversely affected by them," David Weisbrod, attorney for Patz, told ESPN in a statement. "He is also grateful for the court's decision to place him on probation. Other than that, there will be no other comments."
In a criminal complaint released in 2020, the U.S. Department of Justice claimed Patz targeted 307 social media accounts, primarily belonging to professional and collegiate athletes and their family members or significant others. The complaint stated that players for the New England Patriots, Toronto Blue Jays, Oakland Athletics, San Diego Padres, Tampa Bay Rays and Pepperdine University men's college basketball team were among the targets.
In his plea agreement, Patz acknowledged sending threats via direct message on Instagram to four Rays players after a game against the Chicago White Sox on July 20, 2019.
The message included: "I will sever your neck open you pathetic [expletive]"; "I will enter your home while you sleep"; "And sever your neck open"; "I will kill your entire family"; "Everyone you love will soon cease"; "I will cut up your family"; and "Dismember then [sic] alive."
Patz gained notoriety in the sports betting community after reportedly winning more than $1 million on parlay wagers, earning him the nickname "Parlay Patz." The criminal complaint stated that Patz's "substantial and persistent online sports wagering suggests that Patz may have threatened athletes who played in games on which he had unsuccessfully wagered and lost money — or that he may have tried to influence the outcome of upcoming sporting events on which had wagered."
The case was investigated as part of the FBI's Integrity in Sports and Gaming Initiative.
Last-place Arizona Diamondbacks fire hitting coach Darnell Coles, assistant Eric Hinske
The struggling Arizona Diamondbacks fired hitting coach Darnell Coles and assistant hitting coach Eric Hinske on Thursday.
Triple-A hitting coach Rick Short and run production coordinator Drew Hedman were promoted to co-hitting coaches.
Arizona, currently in last place in the National League West with a 20-43 record, have lost seven straight games and 19 in a row on the road. Their road slide is the longest such streak in Major League Baseball since 1985.
The Diamondbacks are currently third-to-last in the National League with a .231 batting average and fourth-to-last in OPS at .685.
The Associated Press contributed to this report.
Colorado Rockies' Trevor Story activated after IL stint
The Colorado Rockies have activated shortstop Trevor Story from the 10-day injured list, the team announced Thursday.
Story had been placed on the IL on May 29 with right elbow inflammation. An MRI taken a few days later came back clean.
An All-Star in 2018 and 2019, Story is in the final year of his contract. He has been considered a possible trade candidate this season before becoming one of the most coveted players on the free-agent market. The 28-year-old is hitting .255 with five home runs and 23 RBIs in 2021.
The Rockies optioned infielder Alan Trejo to Triple-A Albuquerque after Wednesday's 4-3 win over the Miami Marlins.
Seattle Mariners acquire Jake Bauers from Cleveland Indians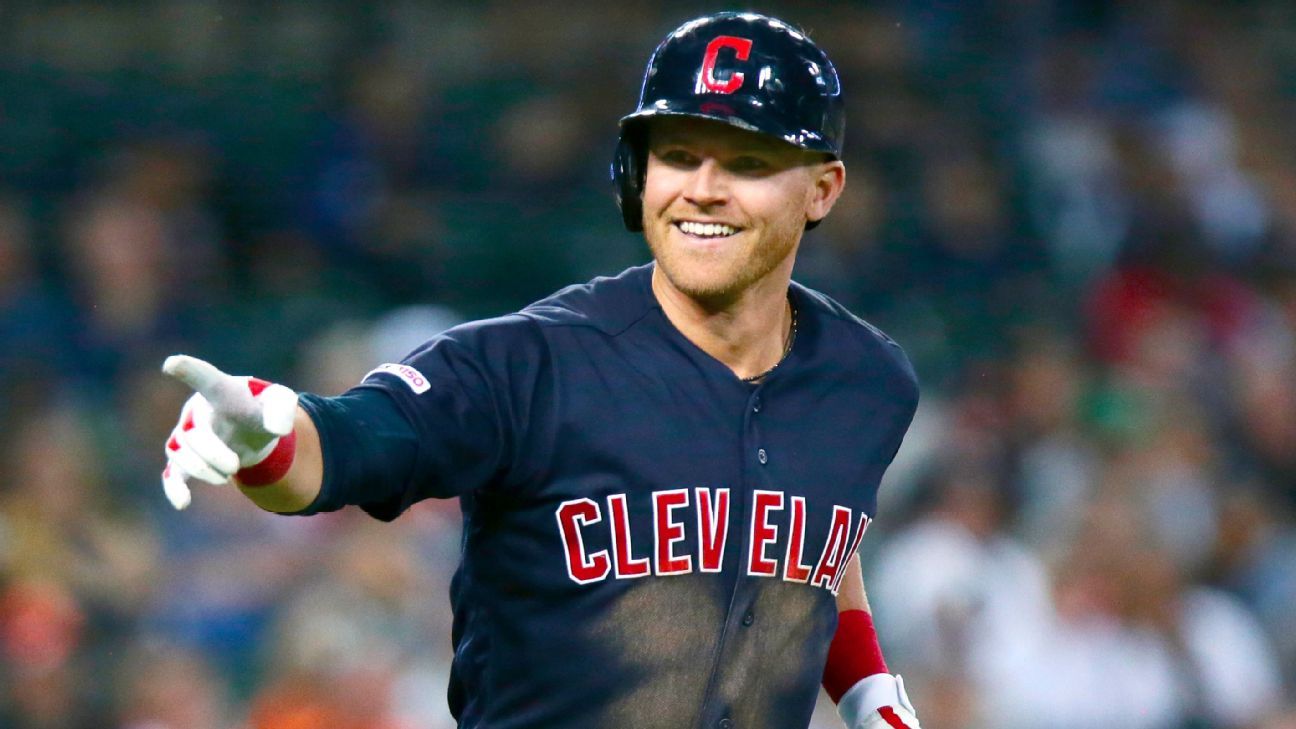 The Seattle Mariners have acquired first baseman Jake Bauers from the Cleveland Indians for a player to be named or cash considerations, it was announced Thursday.
Bauers, who had been designated for assignment by Cleveland, has started 25 of the 43 games in which he's appeared for the Indians this season, batting .190 with 2 home runs and 6 RBIs.
He was given Cleveland's starting job despite being outplayed by Bobby Bradley in training camp because he was out of minor league options. Bradley has been recalled.
Bauers is expected to join the Mariners for Thursday's game in Detroit, and he'll be back in Cleveland on Friday when Seattle opens a three-game series.
In three major league seasons, Bauers has a .211 average with 25 home runs and 97 RBIs. He did not play for the Indians in 2020, spending the abbreviated season at the club's alternate training site.
The 25-year-old Bauers was acquired by Cleveland from Tampa Bay in a three-team deal in 2018.
To make room on the roster, the Mariners designated infielder Jack Mayfield for assignment.
The Associated Press contributed to this report.