Cleveland Indians narrowing, vetting final list of new names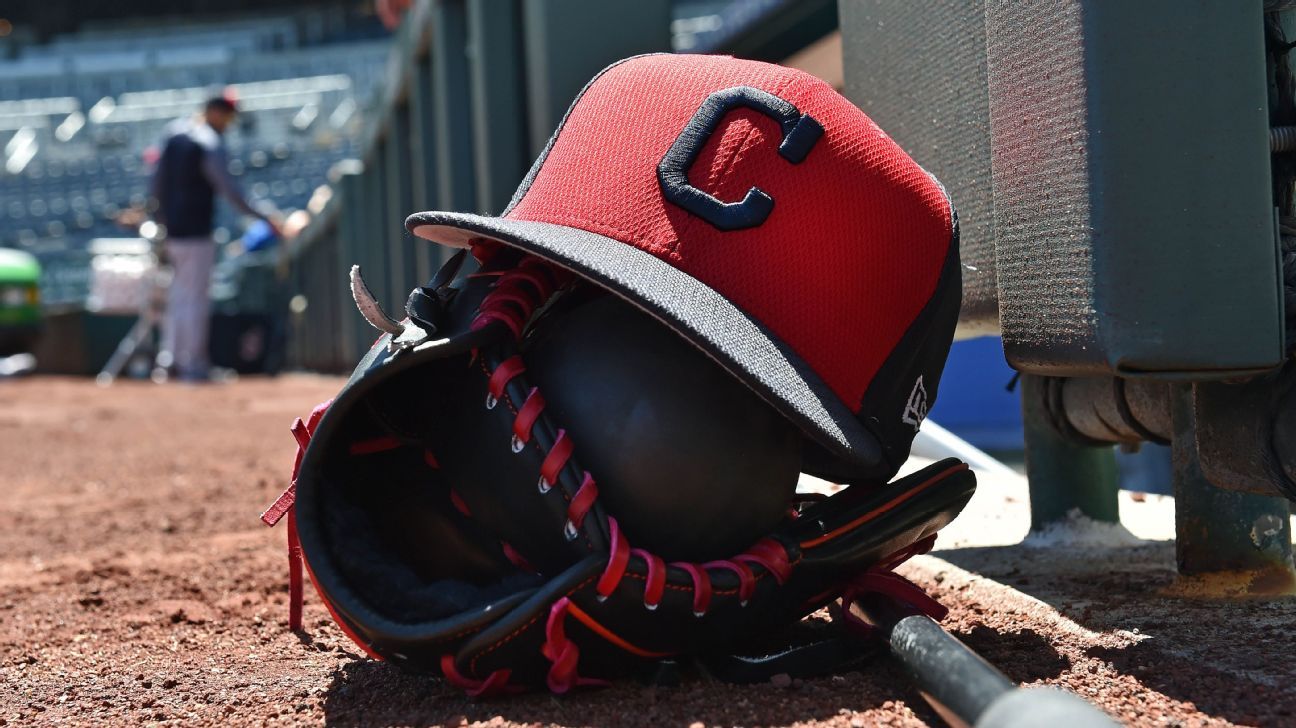 CLEVELAND — The Cleveland Indians are narrowing a final list of new names and vetting them for legal purposes after months of research and discussions with fans.
The team announced in December that it is changing its name for the first time since 1915, a decision that came as part of a national movement to remove and replace prejudicial names and symbols.
The team began meeting with groups of fans in February, and on Thursday it revealed that after several brainstorming sessions that also included community leaders, local influencers and staff members, nearly 1,200 potential names were aggregated.
After further conversations, that list was whittled down to extract the top choices.
It's not known how many names are being given final consideration for what will be the team's new identity.
"We've engaged our fans and community on many aspects of our team name process," said Curtis Danburg, the team's vice president of communications and community impact. "We felt it was important to share our research journey and what we've learned so far."
The forthcoming name change has sparked lively debate among Cleveland fans, some of whom want the name to remain as-is. Among the most popular names being pushed by fans on social media are the Spiders, Guardians and Avengers.
Once the club has its final name choices, it will draft options for logos, word marks and other brand elements. The club will also work with Major League Baseball to ensure legal viabilities.
Owner Paul Dolan told The Associated Press in December that the new name will not have any Native American themes or connotations.
Chicago Cubs' Anthony Rizzo waiting for more 'data' on COVID-19 vaccine
CHICAGO — Chicago Cubs first baseman Anthony Rizzo said he understands the controversy surrounding his decision not to get the COVID-19 vaccine, but explained that he is "taking some more time to see the data in all of it."
The Cubs are one of eight teams in baseball who haven't reached the 85% vaccination threshold, which would allow for a loosening of restrictions. They're still required to wear masks in the dugout and need permission to leave their hotel on the road, for example.
Rizzo, 31, is a cancer survivor who meets regularly with young cancer patients, though that has been on hold during the pandemic. He said he knows his decision not to get the vaccine has drawn strong reactions from both sides of the debate, adding that he's "definitely not against getting it."
"I love my teammates and love this franchise," he said after the Cubs' 8-5 win over the St. Louis Cardinals on Friday. "This is bigger than baseball. This is a life decision. It weighed hard. It's a decision I made and I stand with, and obviously there are people that are going to hate me and think I'm disgusting. And there are going to be people that side with me, but it's out in the open."
Rizzo didn't get specific with his reasons for not taking the vaccine. He and his teammates have had an ongoing discussion about getting to the 85% threshold. Shortstop Javier Baez is doing PSAs for vaccine awareness.
"We discuss it," Baez said. "If you want to call it, 'we argued about it,' but at the end of the day, we respect each other.
"He just doesn't believe in it right now, and we respect his decision. … The vaccine was made pretty fast, and a lot of people don't believe in it. I got vaccinated because I have kids and want to protect them."
Rizzo didn't seem to be against the vaccine, per se. In fact, he was thrilled to see Wrigley Field at 100% capacity for one of his most memorable at-bats. With the Cubs trailing 5-4 in the bottom of the 6th inning, Rizzo saw 13 pitches from reliever Daniel Ponce de Leon before taking the 14th one out to right field to tie the game.
"Towards the fifth, sixth, seventh pitch, everyone started getting into it more," Rizzo recalled. "It almost, in a way, helped me calm down and relax. I kept saying to myself, 'Stay locked in, stay locked in.'
Cubs manager David Ross likened the at-bat to one then-teammate Alex Cora had with the Los Angeles Dodgers in 2004. That one lasted 18 pitches.
"I'll remember this one for a long time," Ross said.
Rizzo added: "It was definitely one of my most memorable at-bats."
Rizzo fouled off six pitches in a row before taking Ball 2, then fouled off three more before going deep.
"I saw all of his pitches, so it was a matter of getting one to hit," Rizzo explained. "He did a good job of flirting with one up, where it's too close to take. Fortunately, for me, I put a good swing on it and had a good result."
The home run came after Rizzo revealed on his own paid radio segment on ESPN 1000 in Chicago that he had not taken the vaccine.
"I think whenever you come out with any decision that's the big topic, it's not easy one way or another," Rizzo said. "This is a big topic. There's a lot of lives being saved from this vaccine. There's a lot of people getting back to their normal life. That's what we want."
Max Scherzer exits start for Washington Nationals in first inning
WASHINGTON — Nationals ace Max Scherzer exited with an apparent injury after throwing just 12 pitches in Friday night's start against San Francisco.
There was no immediate report on Scherzer's condition. Washington typically doesn't announce information on player injuries until after a game ends.
Scherzer got Giants leadoff hitter LaMonte Wade Jr. to fly out for the first out of the game. Brandon Belt was up next and Nationals manager Dave Martinez and trainer Paul Lessard went out to the mound after Scherzer threw a 96 mph fastball that made the count 3-2.
Scherzer got down and squatted, then stretched from side to side before throwing one pitch in front of Martinez and Lessard. Scherzer left after that warmup throw.
The three-time Cy Young Award winner entered the game with a 5-4 record and a 2.22 ERA. Scherzer began the night in second place in the NL with 104 strikeouts.
Dislocated shoulder likely to keep Milwaukee Brewers 3B Travis Shaw out until August
MILWAUKEE — Milwaukee Brewers third baseman Travis Shaw likely won't return until August after dislocating his left shoulder diving for a ground ball this week.
Shaw got hurt Wednesday at Cincinnati and was placed on the injured list the next day. Brewers manager Craig Counsell provided a timetable before Friday's game with the Pittsburgh Pirates.
Counsell said the initial plan is to see whether Shaw can recover without needing surgery.
"This is what the doctor suggests," Counsell said. "They suggest rehabbing it, getting it strong and seeing if you're able to play like that again. I think surgery is always a possibility when you pop your shoulder out, but they're at least optimistic at the start that rehab is the best way to do this, to get it strong and to get it healthy and you see how it feels."
Shaw, 31, is batting .191 with six homers and 28 RBI in 56 games.
Luis Urías started in Shaw's place Thursday and started at third base again Friday.