Edmonton CFL franchise changes name to Elks
EDMONTON, Alberta — The Edmonton CFL franchise has changed its team name to Elks.
The club made the announcement on Tuesday.
Edmonton dropped its longtime name, Eskimos, last year following a similar decision by the NFL's Washington team amid pressure on franchises to eliminate racist or stereotypical names.
Alright lets breakdown the new logo's for #yeg in a little thread!

This is our new primary logo.
You will see it at centre field.
We like it a lot.#ElksCharge pic.twitter.com/5nkcDi46rV

— Edmonton Elks (@elks) June 1, 2021
It had been called the Edmonton Football Team up until the announcement, but its logo continued to feature two Es.
Elks was one of seven potential name changes the Edmonton Football Team provided on its shortlist. The others included: Evergreens, Evergolds, Eclipse, Elkhounds, Eagles and Elements.
When the Edmonton Football Team announced last year it was discontinuing the Eskimos name, president Chris Presson said it was the franchise's hope to keep its double-E logo and green and gold colors.
The decision came following a review by the franchise after it twice opted to maintain its team name.
The Eskimos moniker has been tied to sports teams in Edmonton since the 19th century, but critics say the name is derogatory and a colonial-era term for Inuit.
In February 2020, the franchise announced it was keeping the name after a year-long research period that involved Inuit leaders and community members across Canada.
Then on July 8, the club promised to speed up another review of its name and provide an update by month's end. In that statement, the Edmonton franchise noted "a lot has happened" since the decision in February.
One of the team's sponsors, national car-and-home insurance provider Belairdirect, had announced it was rethinking its relationship with the team because of the name.
Others added they'd would welcome a review of the name.
This all happened as NFL's Washington team had said it would undergo a thorough review of its name.
A similar announcement was made by Major League Baseball's Cleveland team, which is switching its name.
The Edmonton name change comes in time for the resumption of CFL play.
The league has tentatively scheduled starting a 14-game 2021 season Aug. 5 after not playing in 2020 because of the COVID-19 pandemic.
There had been repeated calls in the past for the Edmonton team to change its name. In 2015, Canada's national Inuit organization had said it was time for a change.
Founded in 1949, the Edmonton team has won the Grey Cup 14 times, second only to the Toronto Argonauts at 17.
The community-owned club's impressive history on the field includes a record five consecutive Grey Cups from 1978 to 1982.
Edmonton qualified for the playoffs in 34 straight seasons from 1972 to 2005.
Bruce Arians to Tampa Bay Buccaneers
TAMPA, Fla. — Tampa Bay Buccaneers coach Bruce Arians hasn't felt the need to bring in a specialist to talk to his players about the COVID-19 vaccine, which some players leaguewide have expressed skepticism about in recent days.
While Washington Football Team coach Ron Rivera brought Harvard immunologist Kizzmekia S. Corbett in to speak to his players Tuesday night, Arians said Thursday, "I'm the specialist."
He told players, "If you want to go back to normal, get vaccinated."
Arians said the Bucs are holding a vaccine drive for players and their families at the facility.
"There's going to be a long line over there right now," Arians said. "We were pretty short up until now. Hopefully we have a pretty good line."
Previous vaccine drives have also taken place at the facility for coaches and support staff members. The goal is to have 85% of the team vaccinated, which Arians feels they'll be much closer to after the drive.
"Everybody's tired of meeting out here and eating outside, and doing all those things we had to do last year," Arians said. "It's still a personal choice, but I don't see a reason not to be vaccinated."
When asked if any players expressed concern or skepticism, as Washington's Montez Sweat did Wednesday, Arians said, "I haven't spoken to anybody that's resisted it. They're just too lazy to get one."
Outside linebacker Shaq Barrett said he and his wife, Jordanna, both received the vaccine. Their four children aren't old enough to qualify for the vaccine at this time, as the CDC currently recommends children ages 12 and older receive vaccines.
Barrett missed the season finale against the Atlanta Falcons because he was a close contact of a teammate who tested positive, despite never testing positive himself. Still, he was forced to quarantine for five days. His children were home-schooled in 2020 and did not have play dates with other children because of concerns about the virus.
"It's 'to each their own.' I recommend it," Barrett said Thursday. "I don't know why people wouldn't get it. But whatever makes you comfortable, whatever helps you sleep at night, you do that. But I would like for 85% of the team to be vaccinated."
Kansas City Chiefs hope Kyle Long back by start of regular season after leg injury in practice
KANSAS CITY, Mo. — The Chiefs are hopeful guard Kyle Long can return for the start of the regular season after he injured his leg Wednesday, sources told ESPN.
Long was signed by the Chiefs in the offseason after he ended his retirement after one year. He wrote about the injury on Thursday on his Twitter account.
"I did everything I could to get back for football," Long said. "Zero regrets. … Focusing on controlling the things I can control. Yesterday was not one of those things!"
I did everything I could to prepare to get back for football. Zero regrets. I've been getting better everyday and having so much fun with my new team. Focusing on controlling the things I can control. Yesterday was not one of those things! Thanks for the well wishes.

— Kyle (@Ky1eLong) June 10, 2021
Long, 32, was working as the starting right guard at offseason practice. Other candidates to start include Laurent Duvernay-Tardif and rookie Trey Smith.
Drafted 20th overall by the Chicago Bears in 2013, Long missed just one game over his first three seasons, in which he was selected to three consecutive Pro Bowls, but appeared in just 30 regular-season contests over his last four years with the team because of a variety of injuries. He announced his retirement in January of last year.
NFL Network first reported that Long had suffered a leg injury.
Fantasy Football cheat sheets – Updated 2021 player rankings, PPR, non-PPR, depth charts, dynasty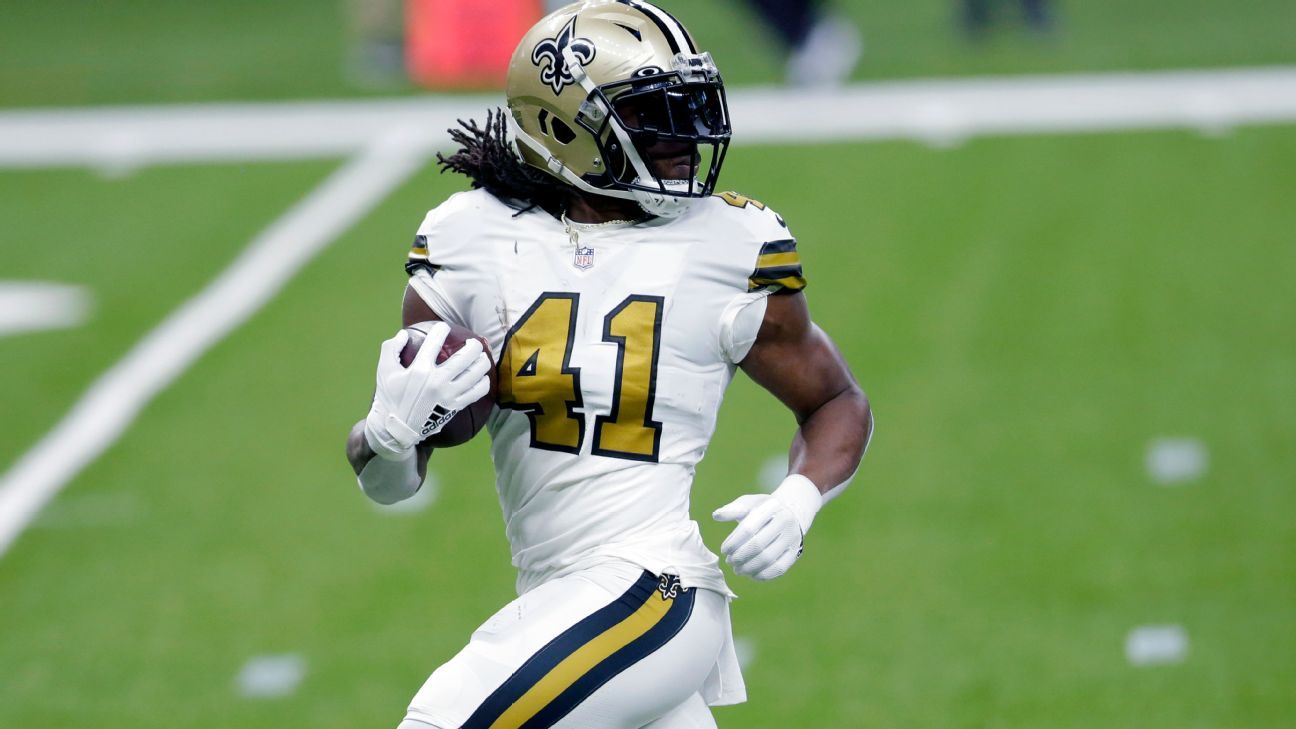 If you're seeking a one-stop shop for updated 2021 fantasy football rankings and cheat sheets throughout the summer, you've come to the right place. Below, you will find them for PPR and non-PPR formats, as well as dynasty leagues.
PPR positional cheat sheet
One sheet with players broken down by position, including overall rank, salary-cap value and bye weeks for leagues that award one point for each catch. Download »
PPR top-300 cheat sheet
This sheet features 300 players in order of overall draft value, with positional rank, salary-cap value and bye-week information for leagues that reward each catch with a point. Download »
Non-PPR positional cheat sheet
For leagues using the scoring format that doesn't award an extra point for each reception. One sheet with players broken down by position, including overall rank, salary-cap value and bye weeks. Download »
Non-PPR top-300 cheat sheet
This sheet features 300 players in order of overall draft value, with positional rank, salary-cap value and bye-week information. Download »
Mike Clay's team-by-team projection guide
If you want the full breakdown for all 32 teams, you've come to the right place. Download »
NFL team depth chart cheat sheet
Fantasy depth charts for each NFL team: top two QBs, three running backs, four wide receivers, two tight ends and a kicker. Prioritized by fantasy value in PPR leagues rather than role defined on a traditional NFL depth chart, includes players' positional ranks. Download »
Dynasty cheat sheet
Features the top 240 players and 60 best rookies to make all of your keeper and dynasty league decisions. Includes the age of players at the start of the 2021 season. Download »
*All cheat sheets are in PDF format. Your device must be equipped with a PDF reader for you to access and print the cheat sheet.