Jonathan Trott returns to Warwickshire as batting consultant
News
Former England batsman returns to club where he forged memorable career
Jonathan Trott has returned to Warwickshire as a batting consultant for the men's squad.
Trott, who retired in 2018 with a haul of 18,662 first-class runs and more than 12,000 more in List A and T20 cricket, performed a similar role for England during their winter tour of the subcontinent. He had previously had spells as batting coach with the U19 and Lions sides and was part of the England coaching team at various times during the 2020 international season. He was also batting coach at Kent in 2019.
While Trott missed out on the role of Elite Batting Coach at the ECB – the job was given to Marcus Trescothick – he stood in for Trescothick during the limited-overs leg of the India tour after Trescothick suffered a family bereavement. Although Trott has no official role with England, it would be no surprise if he was called-in for further short-term engagements to allow breaks for the full-time coaching staff.
The son of a professional batting coach, Trott has coached from a young age. Growing up in Cape Town, he ran sessions alongside Bob Woolmer and was credited by Dom Sibley for his help after he graduated to the England team.
Trott will now bring his experience, including 52 Test caps between 2009 and 2015, back to the county game in support of Warwickshire's coaching team of Mark Robinson, Graeme Welch, Tony Frost and Ian Westwood.
"It means a huge amount to me to return to Warwickshire, in this new role as a consultant," said Trott. "There's a lot of talented players in the squad, some of whom I know well from my time within the playing ranks. I'm very excited to have this opportunity and to hopefully supporting the Bears on our journey to becoming a team that consistently challenges for trophies again."
Paul Farbrace, Director of Cricket at Warwickshire CCC, said: "Jonathan knows exactly what it takes to win trophies with Warwickshire and England. He will be a great support and mentor to the players and he could play a significant role in developing several members of the squad.
"Since finishing his playing career at Edgbaston in 2018, Jonathan has also gone away and built a strong coaching portfolio, which has included county cricket with Kent and home and overseas series with England. We're very happy to have him back with the Bears."
Versatile Glenn Phillips 'pretty dumbfounded' upon getting New Zealand contract
News
The CPL proved a springboard to Phillips' transformation into a reliable T20I batter
"It's pretty unreal!"
This was Glenn Phillips' reaction to being offered a New Zealand central contract for the first time, four years after making his international debut in a T20I against South Africa in Auckland.
Phillips played 11 T20Is between 2017 and 2018 before he was dropped from the side. In particular, Phillips was uncomfortable against short balls at his hips – and the upper body – and was asked by the team management to expand his game before he could get another crack at New Zealand's T20I line-up.
It was at the CPL that Phillips transformed himself into a more versatile batter and won his T20I spot back at the start of New Zealand's home summer. By the end of the summer, Phillips had made it his own.
In the Caribbean, Phillips worked on his strike-rotation against spin with the assistance of former Jamaica Tallawahs assistant coach Ramnaresh Sarwan and also became more adept at muscling the ball down the ground against the seamers. Along the way, Phillips honed his ramps and switch-hits, which have served him well in the shortest format. In both CPL 2019 and 2020, he was the top-scorer for the Tallawahs, tallying 374 and 316 respectively.
Those runs came at the top of the order for the Tallawahs, but there would be no opening in that role for New Zealand. So, Phillips slotted into the middle order, dislodged Ross Taylor from the T20I side, and aced that challenge. He featured in all the 14 T20Is New Zealand played over the summer, in which he also contributed with his fastish offbreaks and electric fielding.
The highlight of his summer, though, was his blazing 46-ball century against West Indies at Bay Oval – the fastest by a New Zealander in T20I cricket. All up, Phillips hit 366 runs at an average of 40.66 and strike rate of just under 185.
"I didn't see it [the central contract] coming," Phillips says. "So, when I got the call it was very much a surprise as opposed to anything else. I was pretty dumbfounded. I had no idea what to say to be fair.
"It was a pretty unreal season in the end, wasn't it? To be able to go out there and perform at the highest stage and highest level for the Black Caps – it was pretty incredible. To be able to trust my game at that level and that the coaching staff and all the boys in the team all had my back and believed in me the whole time really made a massive difference. I think that was a big contributing factor in how I went this season, which is cool."
Phillips prides himself on being an entertainer. His 'sniper' celebration, borrowed from the Call of Duty videogame franchise, thrills crowds, and he continues to thrill them with his all-round skills. Phillips believes focusing on entertaining the spectators helps ease his nervous energy and brings the best out of him.
"When I was over in the Caribbean for the first time (2017), I had to learn that every time I started to focus on myself, things actually went the opposite way that I wanted them to go," Phillips says. So, when I realised I'm part of an entertainment complex and regardless of whether I have a good or bad game, it's part of the entertainment as a whole thing for the crowd. Being able to see it that way allowed me to have a bit more freedom, especially when Steady [New Zealand coach Gary Stead] goes out there and says: 'Do what you do best.' It allows me to go out there and have fun and try to be as entertaining as possible for everyone around."
Having established himself as a permanent member of the New Zealand T20I side, Phillips has now set his sights on the T20 World Cup, scheduled for October-November later this year, and an ODI spot.
"Ideally, the T20 World Cup firstly [is my aspiration]. I'd love to get into the one-day side," he says. "It's an incredibly strong side, but I'll keep pushing my case and doing the best I can to put results on the board?"
For Phillips, one-day cricket is the "pinnacle" – he is still uncapped in ODIs – but he also hopes to be ready for Test action. He was a surprise call-up for the Sydney Test in 2020 after five key players, including captain Kane Williamson, went down with injury or illness. Phillips made 52 and 0 at the SCG and hasn't played Test cricket since.
"I think one-day cricket for me is probably the pinnacle, but Test cricket is definitely one thing I'm still trying to strive towards," he says. I enjoy my four-day cricket and I've started knowing my game better as well. So, I think, if I can keep putting numbers on the board, when that opportunity does come again I'm ready."
Deivarayan Muthu is a sub-editor at ESPNcricinfo
Nottinghamshire left-arm seamer Harry Gurney retires from cricket at age of 34
News
Left-arm seamer collected eight trophies in globetrotting T20 career
Harry Gurney, the Nottinghamshire and England seamer who became a fixture on the T20 franchise circuit, has announced his retirement from cricket at the age of 34.
Gurney announced the decision after failing to recover from a shoulder injury that caused him to miss Nottinghamshire's triumphant campaign in last season's Vitality Blast.
However, Gurney claimed three one-day trophies with Nottinghamshire in the course of his career – two List A finals at Lord's, and the 2017 Vitality Blast title, in which he claimed figures of 7 for 36 across their two fixtures on Finals Day at Edgbaston.
"The time has arrived for me to hang up my boots," Gurney told the club website. "After trying to recover from the recent injury to my shoulder, I am truly disappointed to have to end my playing career as a result of it.
"From the first time I picked up a cricket ball at the age of ten, I was completely obsessed. Cricket has been my life for 24 years and has taken me on an incredible journey that I will cherish forever."
As a left-arm seamer with a natural ability to swing the ball, Gurney played 12 times for England, all in 2014 – 10 ODIs and two T20Is – but enjoyed significantly more success on the T20 domestic circuit, with trophy-winning stints at Melbourne Renegades in the Big Bash and Barbados Tridents in the CPL. He also represented Kolkata Knight Riders in the IPL, and Quetta Gladiators in the PSL.
"Playing for England, in the IPL and winning eight trophies at home and abroad including the Blast, Big Bash and CPL has exceeded my wildest dreams," he said.
Outside of cricket, Gurney runs a pub company, the Cat and Wickets, with his Nottinghamshire and England team-mate Stuart Broad. Although the duo confirmed on Thursday that they would not be renewing the lease on their original Leicestershire project, The Three Crowns, in Wymeswold, near Loughborough, due to the impact of Covid-19, Gurney says he will be continuing in the hospitality industry.
"I always prepared for leaving cricket and I have discovered a new path in business that gives me the same excitement that I felt when I discovered the game all those years ago," he said.
"That is a path I will now go down with immediate effect, as I have found this injury recovery too much of a mountain to climb."
Mick Newell, who brought Gurney to Nottinghamshire ahead of the 2012 season, highlighted his achievements in both the red- and white-ball game.
"Harry has been a terrific, match winning, bowler for this club for a number of years," Newell said.
"He's carved out a niche in limited-overs competitions in recent times and been very successful in that at home and abroad, but his record in the First-Class game is something he can be immensely proud of as well.
"Harry sets a good example to all cricketers in that he's prepared himself for life after the game, and that is something I hope will make the transition a lot easier.
"He moves into a new phase of his life with the very best wishes of everyone at Trent Bridge, and we hope to see him as a welcome visitor on a regular basis during the coming years."
Page Not Found | Oops… Looks like something went wrong! This page does not exist or has been moved.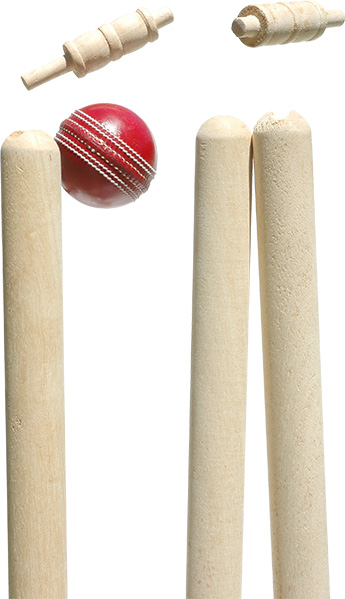 Visit our homepage or try searching below