Cleared to travel, Minnesota Twins prepare for Tuesday doubleheader with Oakland Athletics
OAKLAND, Calif. — The Minnesota Twins have been cleared to travel and are moving forward with plans for a doubleheader in Oakland on Tuesday after having their season interrupted by coronavirus concerns.
The Twins haven't played since Friday to allow for virus testing and contact tracing as the club has had at least four positive coronavirus tests in the past week.
Kyle Garlick, another unnamed Twins player and a team staff member tested positive in the two days before the postponements against the Angels, manager Rocco Baldelli said this weekend. Shortstop Andrelton Simmons already hadn't made the trip to Anaheim after testing positive early in the week.
Games between the Twins and the Los Angeles Angels in Anaheim were postponed Saturday and Sunday, and Monday's series opener in Oakland was also postponed. That game will be made up as part of Tuesday's doubleheader.
Minnesota will start Matt Shoemaker in Game 1 and Jose Berrios in Game 2 of the straight doubleheader, then pitch Kenta Maeda on Wednesday. The A's haven't announced probable starters yet.
There have been six MLB games postponed this year because of the virus, including a season-opening, three-game series between the Nationals and Mets after Washington's coronavirus concerns.
There were 45 regular-season games postponed for virus-related reasons last year, but only two _ between St. Louis and Detroit _ were not made up.
Minnesota Twins, Philadelphia Phillies, Milwaukee Brewers join teams moving toward 100% fan capacity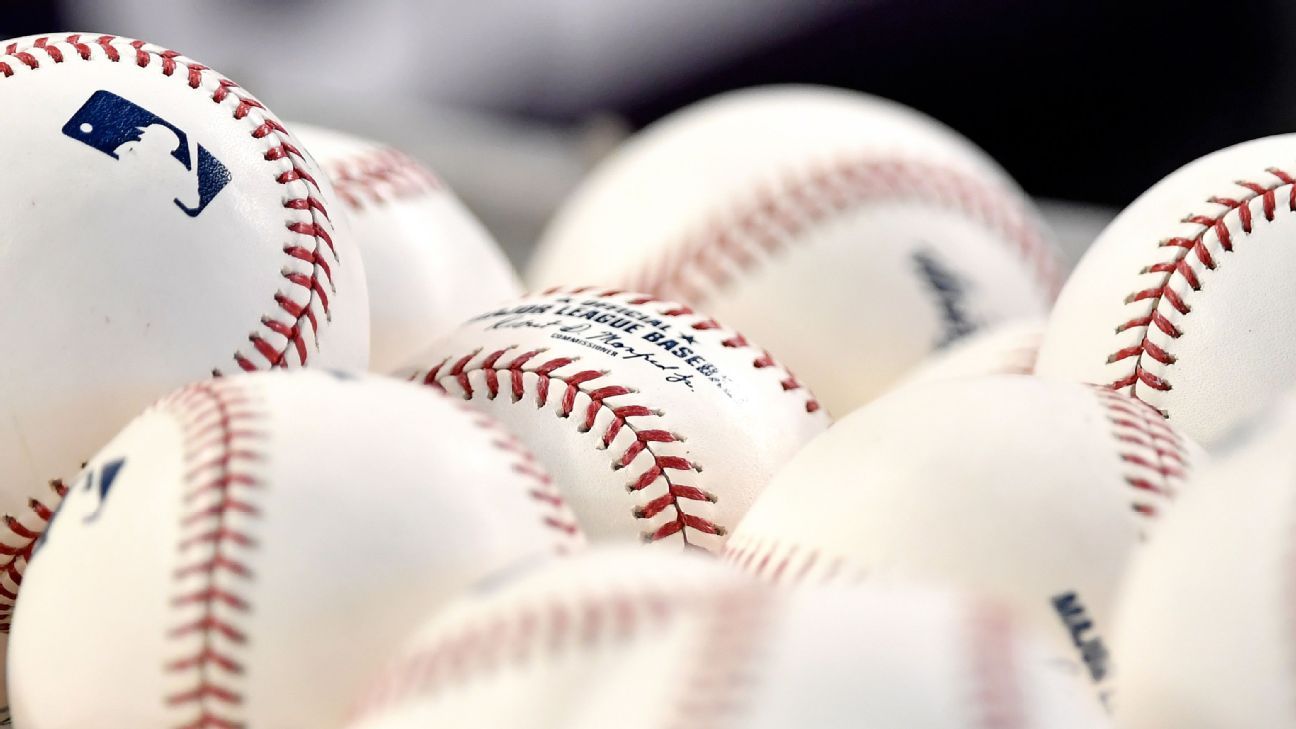 NEW YORK — The Minnesota Twins, Philadelphia Phillies and Milwaukee Brewers have set plans to host 100% capacity at their ballparks, joining the Arizona Diamondbacks, Atlanta Braves, Texas Rangers and Washington Nationals.
The Twins, who started the season at 25% capacity, said Thursday they will increase to 60% for 12 home games at Target Field from May 14-30, move to 80% for 12 home games in June and 100% for the final 40 regular-season home games starting July 5.
"We are grateful that our state and region continue to be on a path toward improved health and a return to normalcy," Twins president Dave St. Peter said in a statement.
Philadelphia started the season at 20%, and will increase capacity from 11,000 to 16,000 for a series against Boston starting Friday and followed by games against Washington (June 4-6) and Atlanta (June 8-10). Citizens Bank Park will be allowed 100% capacity starting with the Phillies' series against the New York Yankees June 12-13. Limited pods will be available with socially distanced seating.
Tailgating also will be allowed.
Milwaukee, which began at 25%, said the Brewers' American Family Field will shift to 100% capacity starting June 25.
The New York Yankees and Mets were given permission by New York state to increase capacity from 20% to 100% at their ballparks for home games starting May 19, but only as long as fans are vaccinated against COVID-19. The Mets said they planned to have sections for vaccinated fans at full capacity and for unvaccinated fans with social distancing.
The Chicago Cubs will increase Wrigley Field's capacity to 60% starting with a series against Cincinnati that begins May 28. That will leave maximum attendance at just under 25,000, and there will be a minimum of one open seat between pods within the same row.
Illinois and Chicago officials are requiring a designated area for fully vaccinated fans, who will be required to present proof of vaccination and photo ID.
The Chicago White Sox will also increase capacity to 60% at Guaranteed Rate Field starting with a game against St. Louis on May 24, also with a minimum of one open seat between pods within the same row. The White Sox will have two full capacity sections for vaccinated fans when they host Kansas City this weekend.
Last year's shortened MLB regular season was played entirely without fans, who were allowed back only for the National League Championship Series and World Series, and then in limited numbers for games moved to the neutral site of Globe Life Field in Arlington, Texas.
Texas was the only one of the major league teams to start the season at 100% capacity.
Atlanta said April 28 it would move to 100% at Truist Park starting May 7, and Arizona announced May 5 that it would shift to 100% at Bank One Ballpark starting May 25. Washington said this week that Nationals Park would allow 100% capacity starting June 11 after Mayor Muriel Bowser issued an order allowing it.
Target to temporarily pause sales of popular sports, Pokémon cards due to safety concerns
Retail store Target released a statement this week stating it will temporarily pause sales of NFL, NBA, MLB and Pokémon cards out of caution for its employees and customers.
The increase in demand for trading cards has caused issues for the retailer in its stores that range from massive crowds gathering trying to obtain the cards to, in some cases, violence.
These issues are not limited to Target stores and have been occurring nationwide. Retail store Meijer has had to adjust its policies due to demand, limiting customers to only two items per transaction and the cards are sold behind the electronics desk instead of on the shelves.
Target implemented a policy in early 2021, limiting customers to just three sports card items per customer. That eventually was adjusted to only one item per household, and at most locations, the cards were moved from the shelves to the customer service desk where the sales could be controlled.
Part of the increase in issues has been through the increase in popularity in sports cards, but also the increase in prices on the secondary market.
A company spokesperson confirmed the removal of the cards was only temporary. The store will continue to sell cards online through Target.com.
The store has put restrictions in high demand products in the past and will evaluate its options for how to better sell the cards in the near future.
ESPN, MLB announce seven-year extension running through 2028
ESPN and Major League Baseball announced a seven-year contract extension Thursday that will see the network carry 30 regular-season games per year plus wild-card games.
The deal, which runs through 2028, allows ESPN to show 25 weeks of Sunday Night Baseball and the MLB Little League Classic. It will also have an Opening Night game and the Home Run Derby around the All-Star Game. ESPN can show alternate versions of each game, such as the popular StatCast broadcasts on ESPN2. All telecasts will be exclusive.
ESPN currently shows one of two wild-card games. In 2022, if MLB expands to eight series, as it did in 2020, ESPN would carry the entire schedule of games. If the wild-card playoffs don't expand, ESPN would get eight more regular-season games exclusively per year.
In addition, ESPN will be able to create new MLB content for ESPN+, including highlight-driven programming. There will continue to be a game nearly every day on ESPN+, subject to local blackout restrictions, and all games on ESPN or ABC can be simulcast on ESPN+.
ESPN Radio will continue to carry regular-season games and the full MLB postseason, including the World Series. The deal also includes increased highlight rights for studio content, including digital shows like BBTN Live, and Spanish-language rights for ESPN Deportes.
"ESPN's longstanding relationship with Major League Baseball has been a driver of innovation for three decades," James Pitaro, Chairman ESPN and Sports Content, said in a statement. "This agreement solidifies baseball's ubiquitous presence across ESPN platforms, including ESPN+. The impactful collection of exclusive content, including Sunday Night Baseball which has served as the signature MLB series for more than 30 years, will be amplified by the surrounding rights we have to make these live events even bigger."
"ESPN has been one of MLB's longest and most important partners," MLB commissioner Rob Manfred said. "This extension continues the evolution of our relationship with a focus on utilizing ESPN's extensive assets to shine a spotlight on key matchups throughout the year."