South Africa's captains apologise to stakeholders as CSA faces government sanction
News
Suspension from international competitions could follow if board is stripped of governing status
South Africa's cricketers have apologised to sponsors and fans for the administrative upheaval that has led to ministerial intervention into Cricket South Africa (CSA).
National captains Dean Elgar, Temba Bavuma and Dane van Niekerk along with South African Cricketers' Association (SACA) president Khaya Zondo signed a statement urging that cricket's issues be resolved to stop the game being "severely prejudiced," by the threat of suspension from both the government and the ICC.
Sports minister Nathi Mthethwa has issued notice of his readiness to use the National Sports and Recreation Act to intervene in CSA after the board's failure to establish a new Memorandum of Incorporation that will pave the way for a majority independent board. The Act gives Mthethwa the right to withdraw CSA's status as the game's governing body, which would mean the national teams could not claim to represent South Africa. If Mthethwa uses that power, the ICC could interpret his actions as going against their code of conduct, which forbids government interference and could result in South Africa being isolated from the global game too.
SACA fear "dire consequences", including an impact on the financial viability on the game and spoke directly to corporate backers in its statement.
"As players, we wish to speak directly to the many sponsors of our beloved game – such as SAB, Betway, Momentum, KFC," the statement read. "We recognise and acknowledge that your involvement in the game supports our careers and provides funding for the development of the game throughout South Africa. We apologise for the actions of our administrators who have undermined and betrayed your commitment to the sport. And finally, to the most important stakeholder in the game – the public – we ask that you continue to support cricket. It is the most wonderful game, and we are immensely proud to represent you on the field."
It is not yet known what Mthethwa's intervention will be or when it will be enacted after his office issued a statement on Sunday saying the necessary steps would be taken in the coming week. South Africa are currently in the off-season, following the conclusion of the men's series against Pakistan on Friday, and neither the men nor the women have any confirmed fixtures for the next two months. However, SACA have the bigger picture in mind and are concerned that the schedule could be irreparably affected.
"The Women's team has enjoyed unparalleled success over the past 14 months, and the women's game in South Africa is on the verge of significant expansion," the statement continued. "The development of the game is now under serious threat, and at a time when we should be enthusiastic about the future, we have to be concerned about its future. The men's team has an ICC World T20 Event in November. Preparation has already started for this event, and the current state of cricket administration undermines our work in this regard. It may even lead to our suspension from this event should the ICC decide to suspend South Africa."
South Africa don't have to look too far for a precedent in that regard. In 2018, Zimbabwe were unable to play in qualifiers for the T20 World Cup because the board was suspended by the ICC for government interference and, as a result, they will miss out on this year's tournament.
CSA can avoid ministerial interference if the Members' Council – the organisation's highest decision-making body consisting of 14 provincial presidents – agrees on an MOI that lays the foundation for a majority independent board and independent chair. The Members' Council voted against this at a Special General Meeting on Saturday.
Firdose Moonda is ESPNcricinfo's South Africa correspondent
Nottinghamshire left-arm seamer Harry Gurney retires from cricket at age of 34
News
Left-arm seamer collected eight trophies in globetrotting T20 career
Harry Gurney, the Nottinghamshire and England seamer who became a fixture on the T20 franchise circuit, has announced his retirement from cricket at the age of 34.
Gurney announced the decision after failing to recover from a shoulder injury that caused him to miss Nottinghamshire's triumphant campaign in last season's Vitality Blast.
However, Gurney claimed three one-day trophies with Nottinghamshire in the course of his career – two List A finals at Lord's, and the 2017 Vitality Blast title, in which he claimed figures of 7 for 36 across their two fixtures on Finals Day at Edgbaston.
"The time has arrived for me to hang up my boots," Gurney told the club website. "After trying to recover from the recent injury to my shoulder, I am truly disappointed to have to end my playing career as a result of it.
"From the first time I picked up a cricket ball at the age of ten, I was completely obsessed. Cricket has been my life for 24 years and has taken me on an incredible journey that I will cherish forever."
As a left-arm seamer with a natural ability to swing the ball, Gurney played 12 times for England, all in 2014 – 10 ODIs and two T20Is – but enjoyed significantly more success on the T20 domestic circuit, with trophy-winning stints at Melbourne Renegades in the Big Bash and Barbados Tridents in the CPL. He also represented Kolkata Knight Riders in the IPL, and Quetta Gladiators in the PSL.
"Playing for England, in the IPL and winning eight trophies at home and abroad including the Blast, Big Bash and CPL has exceeded my wildest dreams," he said.
Outside of cricket, Gurney runs a pub company, the Cat and Wickets, with his Nottinghamshire and England team-mate Stuart Broad. Although the duo confirmed on Thursday that they would not be renewing the lease on their original Leicestershire project, The Three Crowns, in Wymeswold, near Loughborough, due to the impact of Covid-19, Gurney says he will be continuing in the hospitality industry.
"I always prepared for leaving cricket and I have discovered a new path in business that gives me the same excitement that I felt when I discovered the game all those years ago," he said.
"That is a path I will now go down with immediate effect, as I have found this injury recovery too much of a mountain to climb."
Mick Newell, who brought Gurney to Nottinghamshire ahead of the 2012 season, highlighted his achievements in both the red- and white-ball game.
"Harry has been a terrific, match winning, bowler for this club for a number of years," Newell said.
"He's carved out a niche in limited-overs competitions in recent times and been very successful in that at home and abroad, but his record in the First-Class game is something he can be immensely proud of as well.
"Harry sets a good example to all cricketers in that he's prepared himself for life after the game, and that is something I hope will make the transition a lot easier.
"He moves into a new phase of his life with the very best wishes of everyone at Trent Bridge, and we hope to see him as a welcome visitor on a regular basis during the coming years."
Page Not Found | Oops… Looks like something went wrong! This page does not exist or has been moved.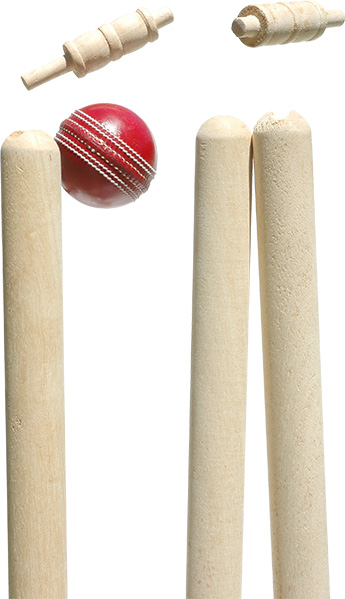 Visit our homepage or try searching below
Hanuma Vihari's network of volunteers helps out during 'unthinkable' Covid-19 crisis
News
Vihari has used his Twitter handle to amplify appeals apart from creating a network of volunteers to help people
For India batter Hanuma Vihari, the biggest satisfaction these days comes from being able to arrange a hospital bed or an oxygen cylinder for Covid-19 patients through his network of friends.
While a number of premier Indian cricketers have helped out in various ways, Vihari, while playing for Warwickshire, created a team of around 100 volunteers – comprising friends and followers from across Andhra Pradesh, Telangana and Karnataka – who have reached people with plasma and oxygen cylinders, while also arranging food and hospital beds for patients.
"I don't want to glorify myself – I am doing it with the intention of helping people at the ground level, who actually need every help possible in these difficult times. It is just the start," Vihari was quoted as saying by PTI.
Vihari left for England in early April to play in the County Championship, and is expected to join the India team directly in the UK when they reach on June 3 for the World Test Championship final against New Zealand (followed by a Test series against England).
"Yes, I am a cricketer, well known but I am able to help because of their untiring efforts to reach the distressed. Even my wife, sister and few of my Andhra team-mates are part of my volunteer team."

Hanuma Vihari
"With the second wave being so strong, getting a bed became a difficulty and that is something which is unthinkable," he said. "So, I decided to use my followers as my volunteers and help as many people as I can. My goal is to actually mainly reach out to those people who are not able to afford or arrange for plasma, beds and essential medicine. But this is not enough. I would like to do more service in the future."
When the distress calls and messages for help started pouring in, Vihari wanted to create a network of help-givers and he found that support from common people, his own family members and Andhra team-mates like Prithviraj Yarra.
"I have around 100 people on a WhatsApp group as volunteers and it's their hard work that we have been able to help a few people," he explained. "Yes, I am a cricketer, well known but I am able to help because of their untiring efforts to reach the distressed. Even my wife, sister and few of my Andhra team-mates are part of my volunteer team. It's so heartening to see their support."