Chicago White Sox place right-hander Lance Lynn on 10-day IL
The Chicago White Sox placed right-hander Lance Lynn on the 10-day injured list Sunday with a strained right trapezius.
The move was made retroactive to Saturday. Right-hander Zack Burdi was recalled from the team's alternate training site in Schaumburg.
The 33-year-old Lynn is 1-1 with a 0.92 ERA this season, his first with the White Sox. He has struck out 27 batters and walked just two in his three starts.
He didn't allow an earned run until his start Thursday against the Cleveland Indians. His streak of 18 2/3 innings without allowing an earned run to start the season was the longest streak by a White Sox starter since 1976, when Wilbur Wood threw 21 innings to start that season, according to the Elias Sports Bureau.
The White Sox acquired Lynn from the Texas Rangers in a multiplayer trade in December.
Chicago White Sox 1B Joe Abreu, Kansas City Royals 3B Hunter Dozier exit after nasty collision
Chicago White Sox first baseman Jose Abreu and Kansas City Royals third baseman Hunter Dozier both left Friday's game after they collided in the second inning of Game 1 of a doubleheader between the teams.
Abreu is day-to-day after leaving the game with a facial contusion, laceration and bruised left knee, the team announced. The initial assessment for a concussion was negative.
The Royals did not disclose Dozier's status.
The nasty collision occurred after Dozier popped up right in front of home plate. As Sox catcher Yasmani Grandal and Abreu converged on it, Dozier started to run to first base, and, while avoiding Grandal, he ran right into Abreu, who was looking up at the ball.
The two hit the ground hard. They lay next to each other for several moments as they were attended to by their respective training staffs. Eventually, both walked off the field with assistance.
Abreu is the reigning AL MVP and a big a part of Chicago's success this season. Dozier has been struggling and is in the midst of an 0-for-31 skid. Grandal took over at first base, and Zack Collins came in to catch for the White Sox. Hanser Alberto took over at third base for the Royals.
Chicago Cubs activate Jake Arrieta, Nico Hoerner from injured list for Tigers series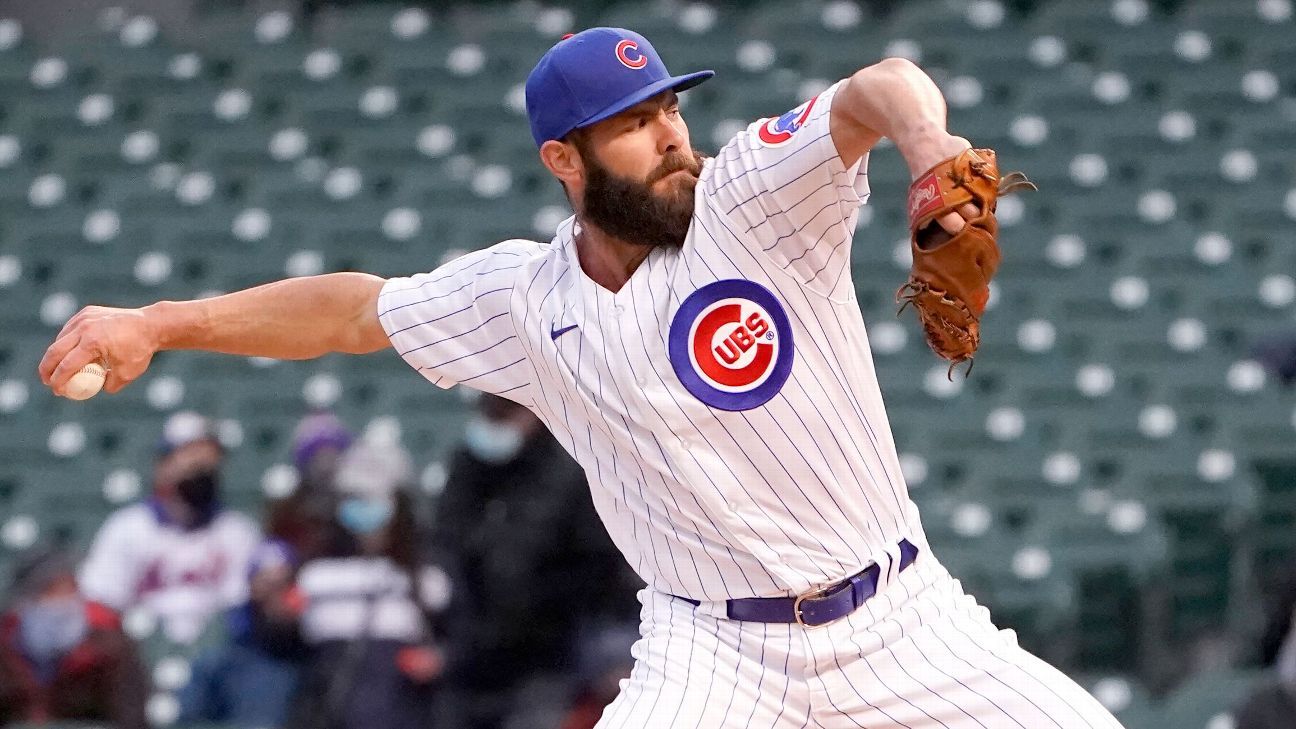 The Chicago Cubs have activated pitcher Jake Arrieta and infielder Nico Hoerner from the 10-day injured list while optioning hurler Jason Adam and outfielder Nick Martini to Triple-A Iowa.
Arrieta, 35, missed one start due to a cut on his thumb, but he'll take the mound Friday night against the Detroit Tigers. He's 3-3 with a 4.31 ERA for the Cubs this season.
Hoerner, 24, missed time after colliding with center fielder Ian Happ as the two chased down a fly ball. Happ remains on the injured list with bruised ribs. Hoerner was hitting .389 with a .500 on-base percentage before the injury.
MLB allowing five more teams to relax COVID-19 protocols after vaccinations
Five more major league teams are allowed to relax coronavirus protocols after 85% of their players and other on-field personnel completed vaccination for COVID-19, raising the total to 12 of the 30 clubs.
Major League Baseball and its players' union said Friday that four additional teams had reached the 85% level of having received final doses and would be able to relax protocols within two weeks once they are fully vaccinated. The teams were not identified.
Relaxed protocols include dropping the requirements for face masks in dugouts and bullpens and loosening restrictions on mobility during road trips.
MLB said 83.9% of all Tier 1 individuals, such as players, managers, coaches, trainers and support personnel, had been at least partially vaccinated, with 77.6% of Tier 1 individuals considered fully vaccinated.
There were 10 new positive results — three players and seven staff — among 10,639 monitoring tests in the past week, a 0.09% positive rate. The New York Yankees said they had eight positive tests: shortstop Gleyber Torres, pitching coach Matt Blake, third-base coach Phil Nevin, first-base coach Reggie Willits and four traveling staff. Manager Aaron Boone said Thursday that all eight positive tests came from people who were fully vaccinated.
This season, there have been 54 positive tests — 30 players and 24 staff — among 156,276 samples tested, a 0.03% positive rate. The positive tests are among 22 teams.
The Associated Press contributed to this report.