Police report reveals no clear motive for shooting involving ex-NFL player Phillip Adams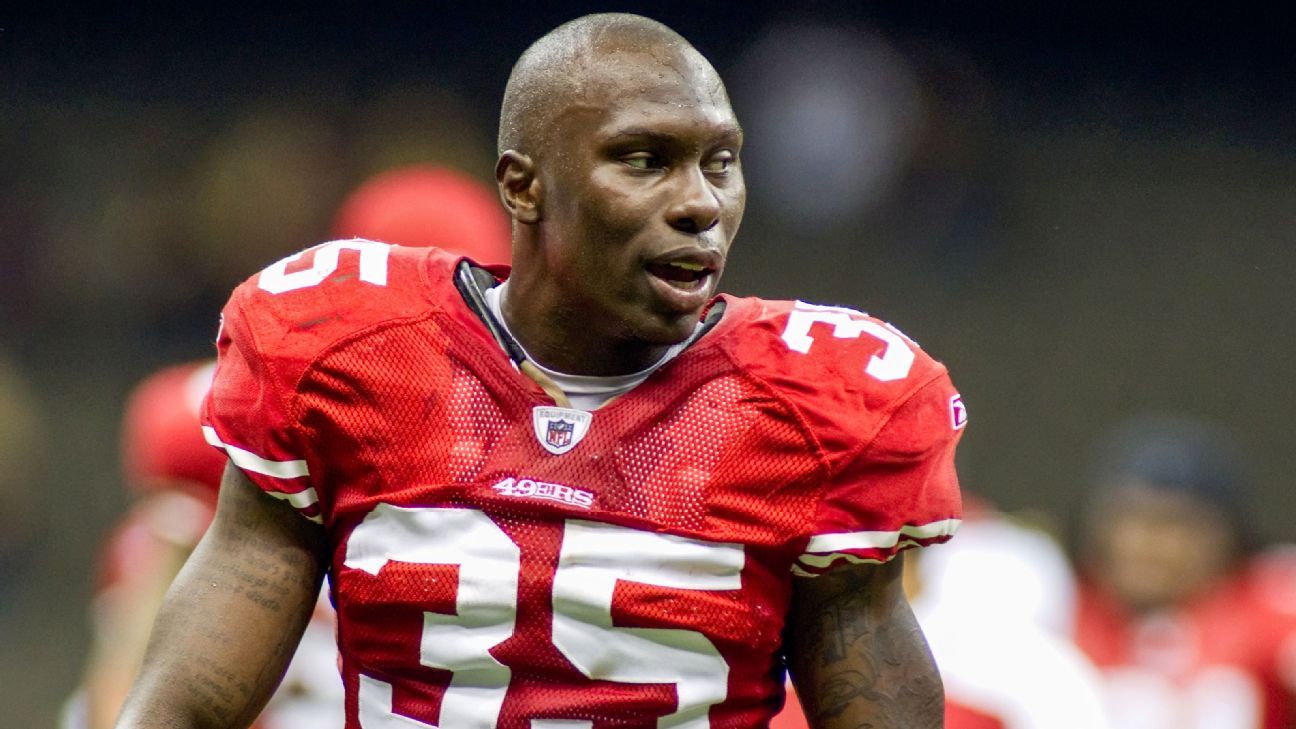 ROCK HILL, S.C. — The police report on last week's mass shooting involving former NFL cornerback Phillip Adams revealed little motive to what led the Rock Hill native to kill six people and then himself.
The report, released Friday from the York County Sheriff's office, listed six counts of murder, possession of a weapon during a violent crime and burglary first degree.
According to officer Kyle Merck's recount of what happened from one of the victims, who was still alive and alert at the scene with multiple gunshot wounds, a "black male" emerged from the woods around the Marshall Road home wearing a black hoodie, camouflage pants and "opened fire."
The victim, Robert Shook, one of two HVAC technicians working at the home, "then stated the suspect went into the house, then exited and went back through the woods the way he came."
Shook, 38, died three days later. The others, found dead at the scene, were his partner, James Lewis, 38; homeowners Dr. Robert Lesslie, 70; his wife, Barbara Lesslie, 69; and their grandchildren, Adah Lesslie, 9, and Noah Lesslie, 5.
Robert Lesslie and his wife and grandchildren were found dead inside the house.
The report said during the initial investigation Adams was identified as the suspect. Police then went to Adams' home a quarter of a mile away.
"Upon making entry into the residence, Phillip Matthews Adams (DOB 7/20/1988) was located in his bedroom deceased from a gunshot wound," the report said.
The type of gun used in the shooting was not listed in the report.
The Lesslies were laid to rest at a service at West End Baptist Church in Rock Hill on Wednesday. Adams was laid to rest on Thursday after a private service for family members at Robinson Funeral Home.
Those that grew up in the community with Adams said the shooting did not fit the person they knew. Several of those who attended a viewing of Adams later Thursday afternoon continued to look for answers.
"It's just all messed up," Kevin Davis, 54, told ESPN.com. "A lot of us think maybe the concussions had something to do with it and he just went off. It's odd for him just to go into that doctor's house and do that. No one really knows what type of relationship he had with the doctor.
"It's really hard."
Adams suffered two known concussions during his NFL career with six teams after San Francisco selected him in the seventh round in 2010. As part of the autopsy, his brain will be evaluated for chronic traumatic encephalopathy (CTE), a degenerative condition that can cause cognitive disorders and other issues.
A spokesperson for the sheriff's department said the investigation is ongoing and more information would be released at the appropriate time.
"We understand that there is a tremendous amount of public interest in this case and we will release further details when such release will not impact our ability to investigate these crimes," the police said in a note atop the report.
Detroit Lions sign 'Lance Chance U' RB Rakeem Boyd as undrafted free agent
The Detroit Lions announced Monday that they've agreed to terms with 13 undrafted free agents, including Rakeem Boyd, whose name may ring a bell for football fans.
Not only was Boyd a star running back at Arkansas, he also starred in Season 3 of Netflix's "Last Chance U" docuseries.
"Swear ima make em pay.. been in this position before," Boyd tweeted Saturday.
Boyd fits the mold of tough-nosed players that the new regime added during this year's draft class. In 2018 and 2019, he led Arkansas in rushing before opting out of the end of the 2020 regular season to focus on the NFL draft.
As a junior, he rushed for 1,133 yards with eight touchdowns in 12 games.
He entered the national spotlight on the "Last Chance U" Netflix series during his stint at Independence Community College in Kansas where he rejuvenated his career after transferring out of Texas A&M due to early academic issues.
By 2020, Boyd would clean up his act to finish his Arkansas career averaging 5.81 yards per rush, which was sixth-highest in school history.
New England Patriots decline RB Sony Michel's fifth-year option, pick up Isaiah Wynn's, sources say
The New England Patriots declined the fifth-year option on running back Sony Michel's rookie contract while exercising the option on offensive tackle Isaiah Wynn's deal, sources told ESPN's Jeremy Fowler.
Monday was the deadline for teams to exercise the options for players selected in the first round of the 2018 draft. If exercised, those players' 2022 base salaries become fully guaranteed.
The Patriots selected Wynn and Michel, both teammates at the University of Georgia, with the 23rd and 31st picks respectively in the 2018 draft.
Michel has rushed for 2,292 yards and 14 touchdowns in three seasons with the Patriots. He also has 26 receptions for 258 yards and a touchdown. Although he rushed for more than 900 yards in each of his first two seasons, he appeared in just nine games last season after spending time on injured reserve with a quad injury suffered in September of last season. He finished with 449 yards and a touchdown, while averaging 5.7 yards per carry.
The Patriots would have owed Michel a base salary of approximately $4.5 million per Over The Cap, fully guaranteed, in 2022 if they had exercised his option.
Wynn missed his rookie season in 2018 after tearing his ACL in the preseason. Injuries have limited him to 18 games (all starts) total at left tackle the past two seasons.
By having his option exercised, Wynn will be paid a base salary of $10.4 million, fully guaranteed, in 2022.
Cleveland Browns sign Malik McDowell, ex-Seattle Seahawks 2nd-round pick yet to play in NFL
The Cleveland Browns have signed free agent defensive tackle Malik McDowell, who is attempting an NFL comeback following a series of injuries and off-field issues.
The 2017 second-round pick out of Michigan State was drafted by the Seattle Seahawks, but never played for the team after suffering a head injury in an ATV accident and was ultimately released.
McDowell also was sentenced to 11 months in jail and three years of probation after pleading guilty in 2019 to a series of crimes in Michigan. He was charged with assault, resisting arrest and operating a vehicle while intoxicated after an incident in which he fought with two officers after a DUI stop. Then he was found in possession of a stolen truck, which led to a charge of receiving and concealing stolen property. As part of McDowell's sentencing in Oakland County (Michigan), a judge ordered him to write four essays on finding meaning in life other than committing crimes, the importance of respecting the rule of law, the principles of the Declaration of Independence and how his behavior undermined them, and the importance of respecting property rights.
Browns general manager Andrew Berry said the team did "extensive work" on McDowell before signing him.
"We are certainly aware of Malik's past," Berry said in a statement. "He is accountable for his actions and has had to live with the consequences for decisions earlier in his life. We believe Malik is in a good place, personally and medically. He has taken the necessary steps to get on a healthy path, and has learned from his experiences. Malik understands the expectations we have of him as he attempts to make our football team. He is committed to taking advantage of the support network in place to become the best version of himself — both on and off the field — and we will support him as he attempts to make his return to football."
McDowell was an All-Big Ten performer for the Spartans.