Indians vs. White Sox – Live Game – April 14, 2021
Carlos Rodon of the White Sox is perfect through seven innings as he tries to throw the first perfect game since Felix Hernandez in 2012 — and the fourth in White Sox history (Charlie Robertson, Mark Buehrle, Philip Humber). He's thrown 84 pitches, so pitch count isn't a major issue.
Braves say outfielder Ronald Acuna Jr. still nursing sore ankle but could return Saturday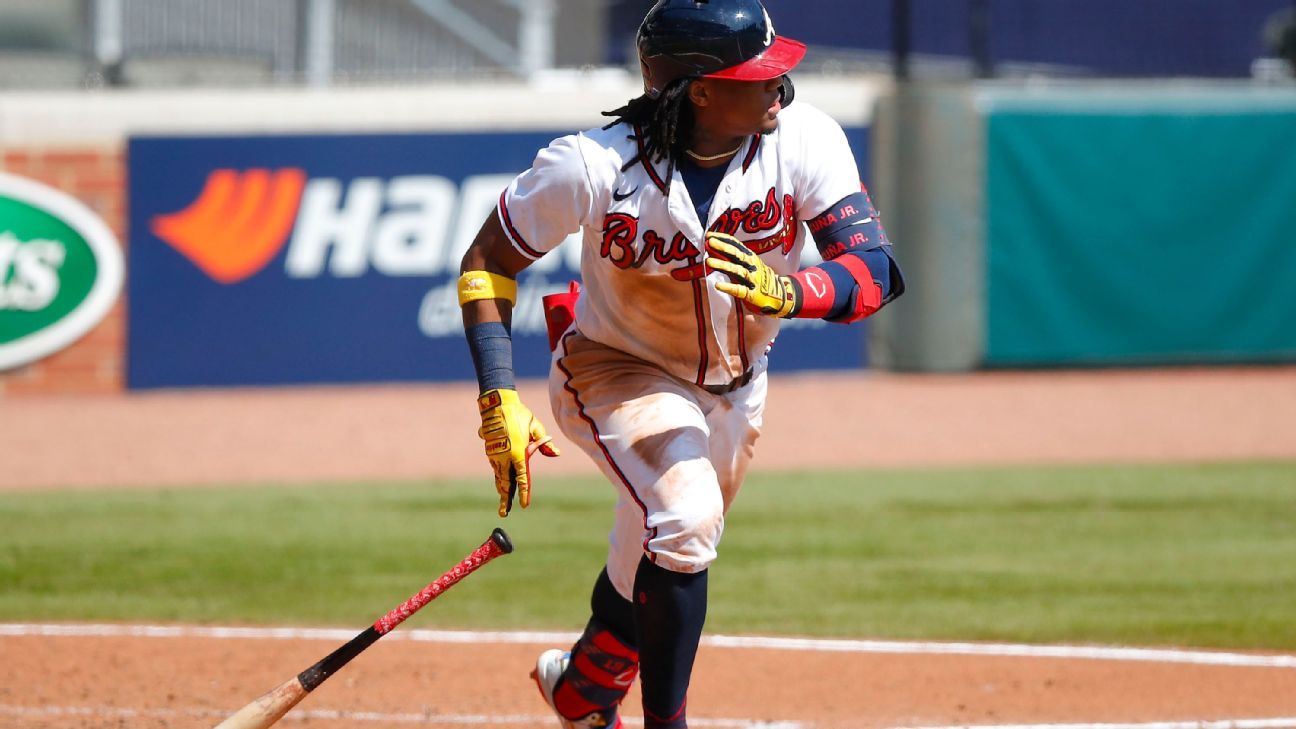 Atlanta Braves star Ronald Acuna Jr. was not in the lineup for Friday's game against the Milwaukee Brewers after injuring his left ankle running to first base on Thursday afternoon.
Acuna, 23, landed awkwardly on the ankle after passing first in the eighth inning of the Braves' 8-4 loss to the Toronto Blue Jays. X-rays were negative, but the ankle is still sore.
"It felt good getting off the plane last [Thursday] night, but there was no way he could play today," Braves manager Brian Snitker said. "He jammed it pretty good. It's just hard to put a lot of weight on it right now."
Snitker deemed the injury a twisted ankle but not of the more serious high ankle variety. He's still hopeful he'll play this weekend.
"They'll do some more tests this afternoon just to make sure," Snitker said. "The training staff said there's a chance to get the swelling out and he could be good to go tomorrow [Saturday]."
Acuna leads the National League in home runs, runs scored and total bases.
Atlanta Braves veteran catcher Tyler Flowers retires at age 35
MILWAUKEE — Veteran catcher Tyler Flowers has retired a week after signing a minor league contract with the Atlanta Braves.
Braves manager Brian Snitker confirmed Flowers' retirement while speaking to reporters before their game Friday with the Milwaukee Brewers.
Flowers, 35, played for the Braves from 2016 to '20 after spending seven seasons with the Chicago White Sox.
"You don't appreciate guys like that enough until you don't have him," Snitker said. "I just think the presence that he had in the clubhouse, the stability that he added, the professionalism. He had a really, really strong, good career. He's just a wonderful person, carried himself as a pro all the time. It's a really good career — a really good career. Hopefully he stays around and helps us out."
Flowers had signed a minor league deal after Braves catcher Travis d'Arnaud hurt his thumb applying a tag at the plate in a game against the Toronto Blue Jays, resulting in an assignment to the 60-day injured list.
The only catchers on the Braves' roster are William Contreras and Jeff Mathis.
Flowers hit .237 with a .319 on-base percentage, 86 homers and 301 RBIs in 802 career regular-season games. He played 22 games last year and hit .217 with one homer and five RBIs.
He played at least 82 games every season from 2013 to '19 and was regarded as one of the game's top pitch framers.
Philadelphia Phillies catcher J.T. Realmuto back from COVID-19 IL after one day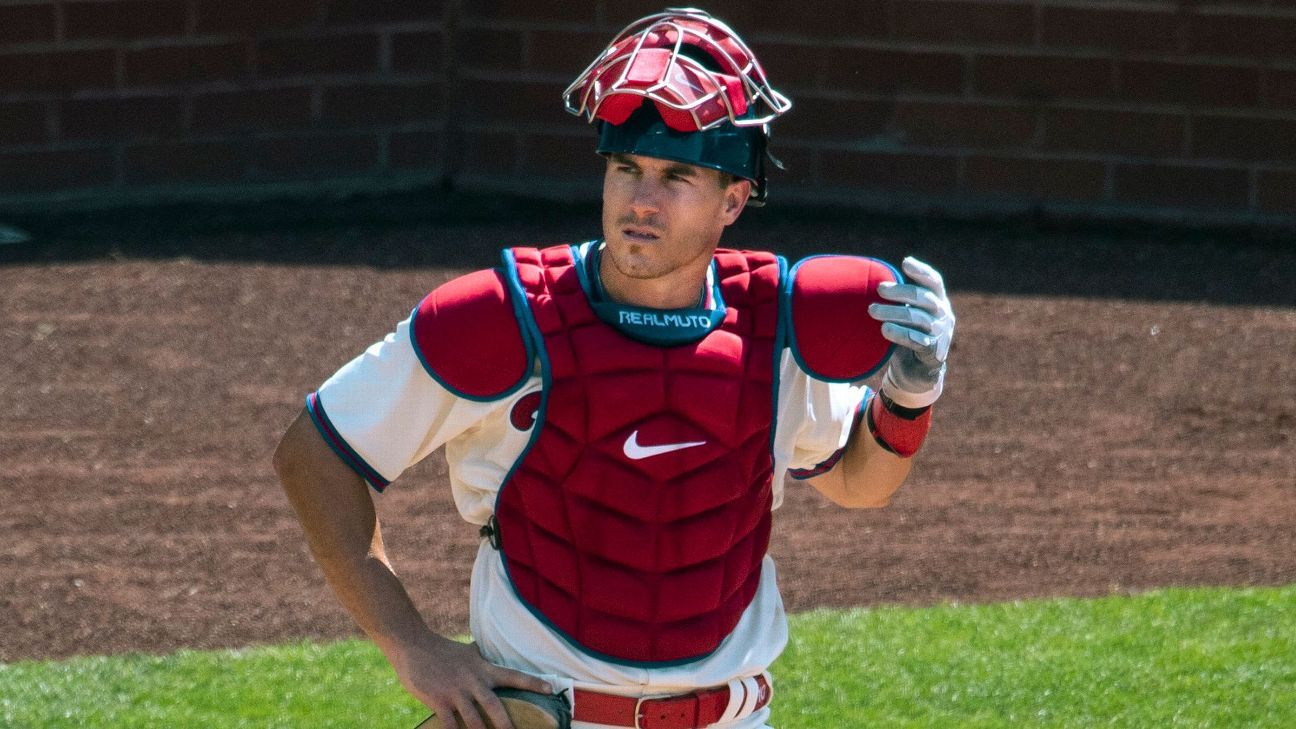 DUNEDIN, Fla. — Philadelphia Phillies catcher J.T. Realmuto is back in the starting lineup one day after being placed on the COVID-19-related injured list.
Realmuto was cleared to return by Major League Baseball, and was the designated hitter and batting fourth on the posted lineup for Friday night's game against the Toronto Blue Jays in Dunedin, Florida.
Realmuto felt ill and had a fever Wednesday night and was placed on the IL in accordance with MLB protocols. He didn't accompany the team on its flight to Florida but traveled on his own.
The Blue Jays are playing their third and final homestand at their spring training ballpark because of COVID-19 protocols in Canada. Toronto will be shifting games to Buffalo, New York, next month.
Realmuto left Tuesday's game against the Washington Nationals after taking a foul ball off his left knee and sat out Wednesday night due to bruising and soreness.
Realmuto is hitting .314 with four homers and 16 RBI. The two-time All-Star is in the first season of a five-year, $115.5 million deal.
A player goes on the COVID-19 IL by testing positive himself or for contract-tracing purposes after possibly being exposed to someone who tested positive.