How does Kenyan Drake fit with Josh Jacobs, Raiders? Think versatility – Las Vegas Raiders Blog
HENDERSON, Nev. — The Las Vegas Raiders already had a certifiable No. 1 running back, a Pro Bowler with a pair of 1,000-yard rushing seasons to begin his NFL career.
Josh Jacobs was a first-round pick in 2019 and is seemingly still on his ascent. So why would the defensively-deficient Raiders feel the need to add another seeming RB1 in free agency and pay Kenyan Drake like a starter, rather than address the need for a veteran free safety?
It has more to do with adding weapons than ignoring a need, from a certain point of view.
"He can run it, catch it and return it," Raiders coach Jon Gruden told ESPN.com, when asked what Drake brought to the team despite the presence of Jacobs.
"He's a threat to make a big play with or without it."
And if the finances are what have you scratching you head — Drake got a two-year deal with $11 million guaranteed that can grow to $14.5 million with incentives — get in line. Because Jacobs — again, the unquestioned lead back — has base salaries totaling more than $3.7 million the next two seasons (though Jacobs has more than $11.9 million in guaranteed money in his rookie contract).
But keep in mind, Drake played last season under a transition tag worth more than $8 million, so he was going to get paid … by someone.
Also, while there are 13 running backs in the NFL scheduled to make at least $10 million in guaranteed money on their current contracts, the Raiders are the only team in the league with two of them, per ESPN Stats & Information.
Plus, Las Vegas is the only team in the last two drafts to use a top 25 pick on a running back. And while Drake is the seventh running back changing teams on a contract worth at least $10 million guaranteed in the last decade, there are not a lot of success stories there, from DeMarco Murray ($21 million to go to Philadelphia from Dallas in 2015) to Lamar Miller ($14 million to go to Houston from Miami in 2016) to Chris Ivory ($10 million to go to Jacksonville from the Jets in 2016) to Jerick McKinnon ($18 million to go to San Francisco from Minnesota) to Le'Veon Bell ($35 million to go to the Jets from Pittsburgh in 2019) to Melvin Gordon III ($13.5 million to go to Denver from the Chargers in 2020).
Still, there is no running back controversy in Sin City. Not with Drake and Jacobs being friendly thanks to both having played at Alabama, though not at the same time.
Plus, Jacobs has slowed down the stretch in his first two seasons, missing three of the Raiders' last four games with a shoulder fracture as a rookie and averaging almost a full yard less per carry last season than he did in 2019, 4.8-3.9.
Consider Drake, then, an insurance policy. Albeit, an expensive one, right? And one that Gruden has been intrigued by for some time. Like, Drake suspects, since a Week 14 game in 2017, when Gruden called Drake's breakout performance on Monday Night Football.
Drake rushed for 114 yards on 25 carries and also caught five passes for 79 yards in the Miami Dolphins' 27-20 victory over the New England Patriots that night.
"Once my name kind of got going, Coach Gruden was just head and shoulders above everybody, in terms of interest in my ability to kind of come in and be a playmaker in a lot of facets of the game," Drake said. "And I really relished in that opportunity to kind of come here and be able to play with Josh because I respect his game a lot, and I'm sure the feeling is mutual … so I feel like I had to jump at the opportunity to play with him and to be used in a multitude of ways to be able to just get the ball and make plays for this team."
Drake, who turned 27 in January, is coming off his third straight 1,000-yard all-purpose season and has averaged 40 catches per season the last four years.
He rushed for a career-high 955 yards and 10 TDs for the Arizona Cardinals in 15 games last season.
Yeah, the versatility is what attracted Gruden. And the notion of not being a starter? That didn't scare off the 6-foot-1, 211-pound Drake, who is three inches taller but nine pounds lighter than Jacobs, either. At least, not five-plus months before the season.
"Well, with my abilities, just being a starter … isn't something that is a high priority, in terms of being out there for however many plays," Drake said. "What Coach Gruden said [in] how he was going to use me was just being on the field in a multitude of ways — playing receiver, playing running back.
"Just having the ability to kind of use my versatility as a weapon in the open field is something that really spoke to me. And to kind of share that role with Josh, and him being obviously such a capable back, I feel like it spells success for this team."
Bruce Arians to Tampa Bay Buccaneers
TAMPA, Fla. — Tampa Bay Buccaneers coach Bruce Arians hasn't felt the need to bring in a specialist to talk to his players about the COVID-19 vaccine, which some players leaguewide have expressed skepticism about in recent days.
While Washington Football Team coach Ron Rivera brought Harvard immunologist Kizzmekia S. Corbett in to speak to his players Tuesday night, Arians said Thursday, "I'm the specialist."
He told players, "If you want to go back to normal, get vaccinated."
Arians said the Bucs are holding a vaccine drive for players and their families at the facility.
"There's going to be a long line over there right now," Arians said. "We were pretty short up until now. Hopefully we have a pretty good line."
Previous vaccine drives have also taken place at the facility for coaches and support staff members. The goal is to have 85% of the team vaccinated, which Arians feels they'll be much closer to after the drive.
"Everybody's tired of meeting out here and eating outside, and doing all those things we had to do last year," Arians said. "It's still a personal choice, but I don't see a reason not to be vaccinated."
When asked if any players expressed concern or skepticism, as Washington's Montez Sweat did Wednesday, Arians said, "I haven't spoken to anybody that's resisted it. They're just too lazy to get one."
Outside linebacker Shaq Barrett said he and his wife, Jordanna, both received the vaccine. Their four children aren't old enough to qualify for the vaccine at this time, as the CDC currently recommends children ages 12 and older receive vaccines.
Barrett missed the season finale against the Atlanta Falcons because he was a close contact of a teammate who tested positive, despite never testing positive himself. Still, he was forced to quarantine for five days. His children were home-schooled in 2020 and did not have play dates with other children because of concerns about the virus.
"It's 'to each their own.' I recommend it," Barrett said Thursday. "I don't know why people wouldn't get it. But whatever makes you comfortable, whatever helps you sleep at night, you do that. But I would like for 85% of the team to be vaccinated."
Kansas City Chiefs hope Kyle Long back by start of regular season after leg injury in practice
KANSAS CITY, Mo. — The Chiefs are hopeful guard Kyle Long can return for the start of the regular season after he injured his leg Wednesday, sources told ESPN.
Long was signed by the Chiefs in the offseason after he ended his retirement after one year. He wrote about the injury on Thursday on his Twitter account.
"I did everything I could to get back for football," Long said. "Zero regrets. … Focusing on controlling the things I can control. Yesterday was not one of those things!"
I did everything I could to prepare to get back for football. Zero regrets. I've been getting better everyday and having so much fun with my new team. Focusing on controlling the things I can control. Yesterday was not one of those things! Thanks for the well wishes.

— Kyle (@Ky1eLong) June 10, 2021
Long, 32, was working as the starting right guard at offseason practice. Other candidates to start include Laurent Duvernay-Tardif and rookie Trey Smith.
Drafted 20th overall by the Chicago Bears in 2013, Long missed just one game over his first three seasons, in which he was selected to three consecutive Pro Bowls, but appeared in just 30 regular-season contests over his last four years with the team because of a variety of injuries. He announced his retirement in January of last year.
NFL Network first reported that Long had suffered a leg injury.
Fantasy Football cheat sheets – Updated 2021 player rankings, PPR, non-PPR, depth charts, dynasty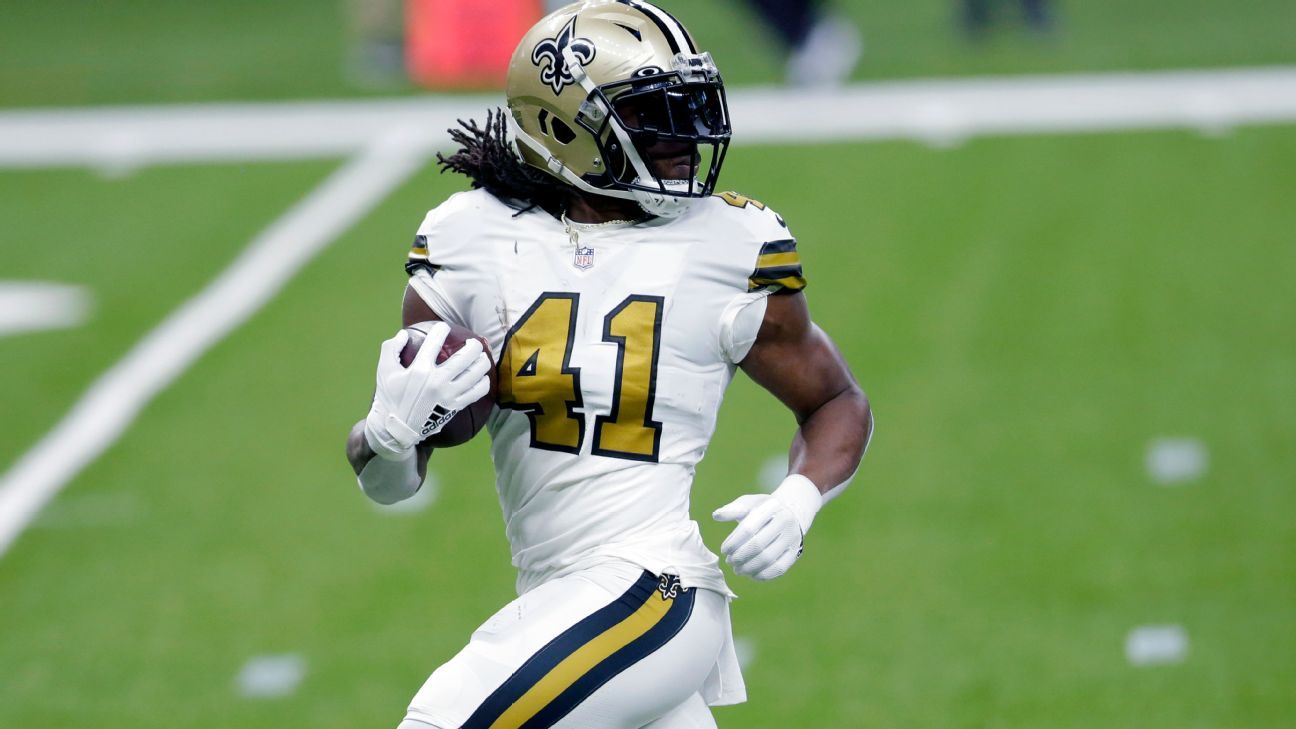 If you're seeking a one-stop shop for updated 2021 fantasy football rankings and cheat sheets throughout the summer, you've come to the right place. Below, you will find them for PPR and non-PPR formats, as well as dynasty leagues.
PPR positional cheat sheet
One sheet with players broken down by position, including overall rank, salary-cap value and bye weeks for leagues that award one point for each catch. Download »
PPR top-300 cheat sheet
This sheet features 300 players in order of overall draft value, with positional rank, salary-cap value and bye-week information for leagues that reward each catch with a point. Download »
Non-PPR positional cheat sheet
For leagues using the scoring format that doesn't award an extra point for each reception. One sheet with players broken down by position, including overall rank, salary-cap value and bye weeks. Download »
Non-PPR top-300 cheat sheet
This sheet features 300 players in order of overall draft value, with positional rank, salary-cap value and bye-week information. Download »
Mike Clay's team-by-team projection guide
If you want the full breakdown for all 32 teams, you've come to the right place. Download »
NFL team depth chart cheat sheet
Fantasy depth charts for each NFL team: top two QBs, three running backs, four wide receivers, two tight ends and a kicker. Prioritized by fantasy value in PPR leagues rather than role defined on a traditional NFL depth chart, includes players' positional ranks. Download »
Dynasty cheat sheet
Features the top 240 players and 60 best rookies to make all of your keeper and dynasty league decisions. Includes the age of players at the start of the 2021 season. Download »
*All cheat sheets are in PDF format. Your device must be equipped with a PDF reader for you to access and print the cheat sheet.