IPL 2021 – BCCI keeps Hyderabad in contingency plans because of Covid-19 surge
News
Board confident of sticking to schedule despite possibility of lockdown in Maharashtra
The BCCI is keeping a close eye on the growing number of Covid-19 cases in India, especially in Mumbai, but remains confident that it will be able to conduct the IPL as scheduled, starting in less than a week's time. At the same time, Hyderabad has emerged as a back-up venue option, should one or more of the six designated host cities not be able to hold their matches.
The month of March has brought a rapid resurgence of Covid-19 in India, which the Maharashtra chief minister has acknowledged as a "second wave" that is "more severe than the previous one". The state of Maharashtra – of which Mumbai is a part – is on the verge of a lockdown.
"Today, I am giving an indication for a complete lockdown, but not announcing it formally," the Maharashtra chief minister Uddhav Thackeray said. "If things do not improve visibly in a couple of days and if no other solution is found, we will have to announce another lockdown like it is being done globally."
However, the BCCI has the state's assurance that the development shouldn't affect the IPL bubbles. The matches are meant to be held in a bubble without any crowds. All of the four teams who will start their IPL 2021 campaigns in Mumbai – Chennai Super Kings, Delhi Capitals, Punjab Kings and Rajasthan Royals – are staying at exclusive accommodations, and don't come in contact with anyone outside the bubble.
Franchises that ESPNcricinfo contacted said they haven't yet been spoken to about a move to Hyderabad, and remained confident that the matches would go on as scheduled. Chennai, Bangalore, Delhi, Kolkata and Ahmedabad are the other five venues.
Despite the assurances, though, there is a sense of uncertainty. It is understood that a few members of the groundstaff at Mumbai's Wankhede Stadium have tested positive for Covid-19. Such developments can potentially test the sanctity of bubbles.
The Mumbai Cricket Association (MCA), though, is confident that the matches will not be moved out because they are being played in a bio-secure environment. A senior MCA official told ESPNcricinfo that they understand the alarm among the people, but that is also partly because the state government has been aggressive with the testing. The MCA has not received any intimation from the government that the lockdown, if it is put in place, will have any impact on the matches in Mumbai.
The staff on-site, meanwhile, is being tested every two days. Two of those who tested positive have already returned negative results. The entire staff is staying in the Garware Pavilion clubhouse, which is part of the stadium. Those who tested positive have been sent into isolation, and will return into the bubble only after testing negative.
India recorded 89,129 new cases of Covid-19 on April 2. With 658,909 active cases, India is the fifth-worst-hit country in the world at the moment. And Maharashtra, Karnataka and Tamil Nadu, three of the six host states, are three of the five worst-hit states in India.
Page Not Found | Oops… Looks like something went wrong! This page does not exist or has been moved.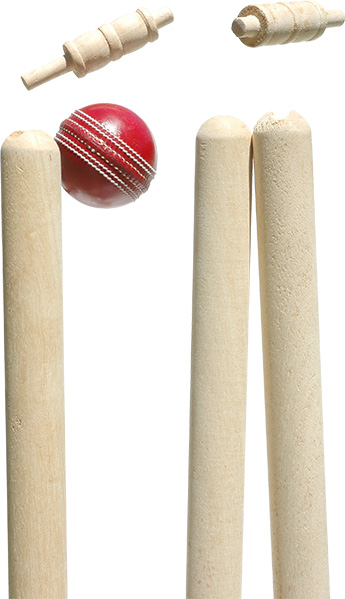 Visit our homepage or try searching below
Hanuma Vihari's network of volunteers helps out during 'unthinkable' Covid-19 crisis
News
Vihari has used his Twitter handle to amplify appeals apart from creating a network of volunteers to help people
For India batter Hanuma Vihari, the biggest satisfaction these days comes from being able to arrange a hospital bed or an oxygen cylinder for Covid-19 patients through his network of friends.
While a number of premier Indian cricketers have helped out in various ways, Vihari, while playing for Warwickshire, created a team of around 100 volunteers – comprising friends and followers from across Andhra Pradesh, Telangana and Karnataka – who have reached people with plasma and oxygen cylinders, while also arranging food and hospital beds for patients.
"I don't want to glorify myself – I am doing it with the intention of helping people at the ground level, who actually need every help possible in these difficult times. It is just the start," Vihari was quoted as saying by PTI.
Vihari left for England in early April to play in the County Championship, and is expected to join the India team directly in the UK when they reach on June 3 for the World Test Championship final against New Zealand (followed by a Test series against England).
"Yes, I am a cricketer, well known but I am able to help because of their untiring efforts to reach the distressed. Even my wife, sister and few of my Andhra team-mates are part of my volunteer team."

Hanuma Vihari
"With the second wave being so strong, getting a bed became a difficulty and that is something which is unthinkable," he said. "So, I decided to use my followers as my volunteers and help as many people as I can. My goal is to actually mainly reach out to those people who are not able to afford or arrange for plasma, beds and essential medicine. But this is not enough. I would like to do more service in the future."
When the distress calls and messages for help started pouring in, Vihari wanted to create a network of help-givers and he found that support from common people, his own family members and Andhra team-mates like Prithviraj Yarra.
"I have around 100 people on a WhatsApp group as volunteers and it's their hard work that we have been able to help a few people," he explained. "Yes, I am a cricketer, well known but I am able to help because of their untiring efforts to reach the distressed. Even my wife, sister and few of my Andhra team-mates are part of my volunteer team. It's so heartening to see their support."
County Championship 2021 – Tom Westley seeks uplift after 'strange' start to Essex's twin title defence
Halfway through the group stage of the Championship, and Essex have got it all to do. The defending champions are currently fifth in Group One – albeit only 15 points off a top-two spot – and in need of a run of good form in order to make sure of qualifying for Division One when the competition splits. If Tom Westley, Essex's captain, had been hoping a return to Chelmsford would spark an uplift after two defeats and a draw on the road, then a washed-out first day against Derbyshire only served to dampen the mood.
Westley admits it has been a "strange start" to the season. Having scored 490 for 9 declared in their opening game, only to be held to a draw by Worcestershire, Essex then recovered from being skittled for 96 by Durham to defend their manor in the manner to which most observers have become accustomed – scrapping hard in the second innings to post a target of 168, and then defending it ruthlessly on the back of another Simon Harmer ten-for.
But defeats at Edgbaston, by seven wickets, and Trent Bridge, by an innings, either side of another stalemate away to Worcestershire have left Westley puzzling over how to get what he views as "the best team in the country" playing like they can.
"Things definitely could be going a bit better," he tells ESPNcricinfo. "It's been quite challenging, a bit disappointing for the standards that we set at Essex. We're used to winning lots of games of cricket, which hasn't been the case this year. Halfway through, still a lot of games to be played and the group is tight – if you win a couple of games all of a sudden you're right back up there.
"It's been quite strange, in that we've been bowled out for less than 100 twice, and we've also got 500 twice. We haven't been able to piece the whole game together with bat and ball. Certain games we've batted really well and bowled not as well, and in other games we've bowled well and not batted well. Which is the crux of cricket, I suppose.
"It's immensely frustrating not being able to piece it together. It's been a reminder of how hard four-day cricket is, especially when the some of the surfaces have been either way – very flat or [doing a bit]. It's a strange start for us."
Nevertheless, and despite the bleak scene through the rain-spattered windows of the Scrutton Bland Premier Suite, Westley remains visibly chipper, confident that Essex's recent history suggests they are more than capable of turning things around – before the loss to Warwickshire, they had gone two years and 21 first-class games without defeat, winning 14 of them.
"The spirits have been quite good around the place, considering how poorly we've started by our standards," he said. "We have been so used to winning, sometimes you get a bit expectant of that. Many factors go into not winning, I think this is probably the first time in a few years when we've had more than one or two guys a little bit struggling for form – which can happen.
"But we've got to be mindful that when it does turn, and we start playing our best cricket, I firmly believe we are the best team in the country so there's no reason why we can't get on a roll. We're a team that have shown in the past that once we do get on a roll, we can go on for a long period of time. That's what we're focusing on."
Of the players who have struggled so far, perhaps of chief concern is Jamie Porter, the spearhead of the attack, who has so far managed just six wickets at an average of 65.83; meanwhile, batting stalwarts Alastair Cook and former captain Ryan ten Doeschate have managed one hundred and one fifty between them.
But while there has been some rotation of the bowlers in an attempt to manage workloads, and Essex expect to lose Dan Lawrence imminently to the England Test bubble, there is no mood to make wholesale changes. "Form is temporary, class is permanent," Westley says. "That is the message that we say in our changing room. You don't become a bad team overnight, you can't forget all the hard work and success we've had in the last four-five years."
Westley does admit that questions will be asked if Essex can't hustle their way into Division One, and thereby keep alive their twin defence of the County Championship and Bob Willis Trophy. The visit of Derbyshire, winless and bottom of Group One, ought to represent a chance to burnish their credentials once again, though it may need some canny captaincy reminiscent of the Keith Fletcher era to pull off victory in the equivalent of three days (or fewer, given the weather forecasts). Just don't tell the Chelmsford scriptwriters it can't be done.
"It would be a huge disappointment if we don't get into that top division, especially given the success that is expected of us at the club. But I'm an optimistic, positive person. I believe we are the sort of team that can win the next four games and then you look back and think 'Oh, what was the issue?' But we have to do that first. It would be bitterly disappointing but, if for whatever reason we don't make that, it's our own fault and we've got to accept that.
"It's frustrating, losing a day to the rain isn't ideal when you know you have games to win. And because we've lost the toss, it probably makes it a little bit harder to win while batting first. But I think the script that Essex generate for themselves over the last few years, you never know what's going to happen."
Alan Gardner is a deputy editor at ESPNcricinfo. @alanroderick