NFL plans to remove restrictions for vaccinated personnel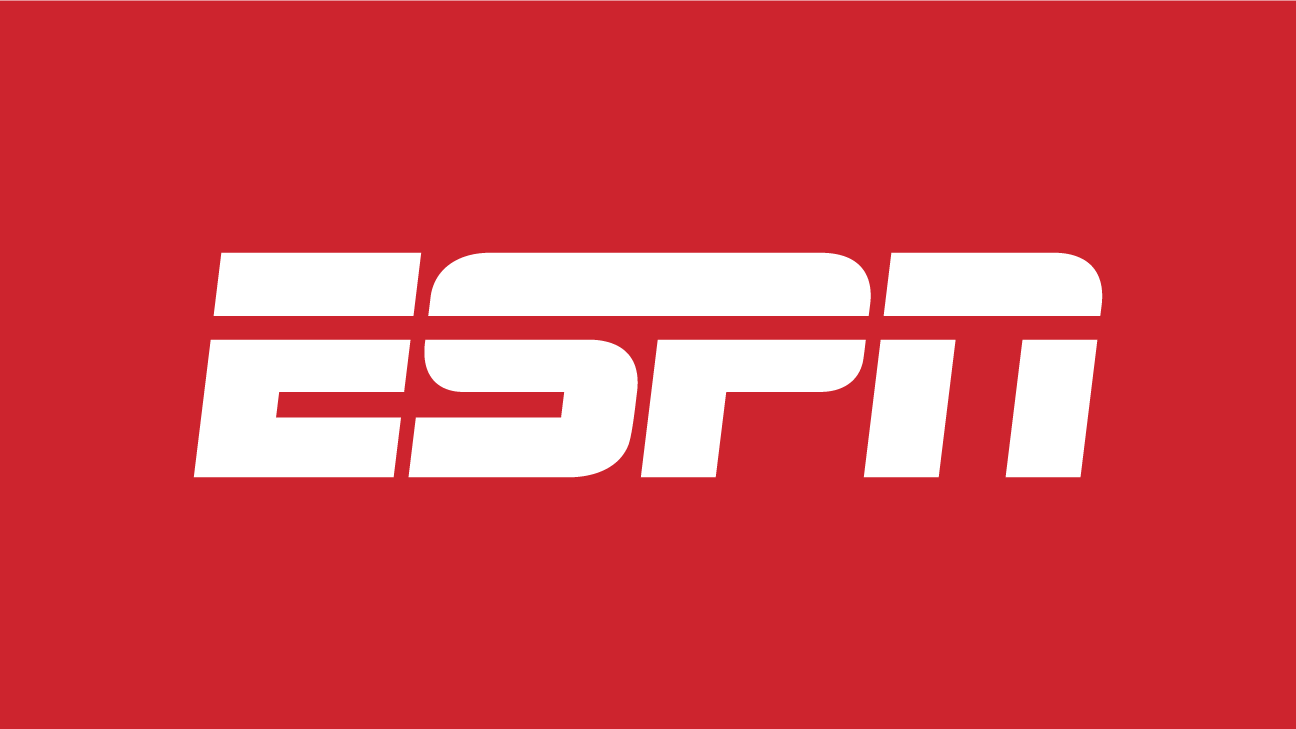 The NFL has plans to eliminate some restrictions from its current COVID-19 protocols for vaccinated players, coaches and personnel.
In a memo sent to the 32 teams Wednesday and obtained by ESPN and other media outlets, the league detailed potential amendments to the protocols used throughout the 2020 season and current offseason. Among the elements that could be eliminated are the need to participate in daily testing; quarantine periods due to close contact with an infected individual; and/or refraining from social gatherings among other vaccinated individuals.
"It is also anticipated that clubs that achieve a certain rate of vaccination among its tiered staff and players may be permitted to relax restrictions that apply to meetings, meal time and use of locker rooms," the memo said.
On Tuesday, after the first of two days of virtual meetings among the team owners, commissioner Roger Goodell noted the value of pursuing coronavirus vaccines.
"We will be encouraging all personnel to get vaccinated and working with the players association on all these issues," Goodell said. "We are also using our platforms publicly to talk about the importance of getting vaccinations."
In addition, the NFL informed its clubs that voluntary offseason programs can begin on Monday, April 19 and that "clubs should be prepared to conduct meetings virtually, at least during the early phase of the program." The NFL, however said it does "not anticipate a duplication of last season's virtual workout program."
NFL Players Association president JC Tretter argued again on Wednesday that the coronavirus-caused elimination of such things as organized team activities (OTAs) and minicamps did more good than harm in 2020.
"The good news for our sport is that while the NFL season looked and felt noticeably different from previous years," the Cleveland Browns center posted on the union's website, "we learned that the game of football did not suffer at the expense of protecting its players more than ever before. Our process is to follow the science on what is safest for our guys, and many of the changes this past year — like no in-person offseason workouts/practices, the extended acclimation period before training camp and no preseason games — gave us a year of data that demonstrates maintaining some of these changes long term is in the best interest of the game."
Tretter noted a 23% decrease in time missed for injuries, 30% reduction in concussions, drops in all categories of lower extremity strains and ACL tears within the five-year average, and a 45% decrease in heat-related illnesses.
"The regular season's missed time injury rate fell within the normal range of the previous five years," Tretter wrote. "That makes sense considering there weren't substantive changes to our in-season practice and game-day schedules. Thanks to the new (offseason) acclimation period, however, training camp saw its lowest injury rate in that same time frame. And, with no in-person practices in April, May, or June of last year, our players were able to prepare for the football season while avoiding unnecessary injuries."
The Associated Press contributed to this report.
Pro Football Hall of Fame wants induction speeches for upcoming classes limited to 6 minutes
In 2016, Brett Favre spoke for 36 minutes in one of the most memorable Pro Football Hall of Fame induction speeches ever, a mark that was topped by Tony Gonzalez's 39-minute address in 2019.
Nobody will challenge those marks next month when the classes of 2020 and 2021 are enshrined in Canton, Ohio.
The 19 members of those combined classes who will be giving enshrinement speeches have been asked to limit their remarks to six minutes. An Academy Awards-style musical cue will end each speech at 8 minutes if necessary.
"So, they're saying there's like a blinking light at six minutes, maybe a little bell going off at seven minutes and then at eight minutes, they say that someone's going to come up and lead the applause to end the speech," said Peyton Manning, a member of the Class of 2021.
"I look forward to seeing them come up and lead the applause while Alan Faneca is still speaking," Manning cracked. "Good luck getting him off the stage. Or anybody that's an offensive linemen is probably tough to pull."
Manning said the inductees have communicated via a group text "about everybody trying to honor that to be respectful of the person behind you and have everybody have their time."
The Centennial Class wasn't enshrined last year because of the pandemic, so the weekend will mark the largest number of inductees in the Hall of Fame's history, making time limits on speeches especially important.
"I hear it's been a great point of emphasis in years' past, but I don't think it's been stressed very well," Manning said.
Or adhered to, actually.
Harold Carmichael will deliver the first speech on the night of Saturday, Aug. 7, when the Centennial Class of 2020 is honored. Drew Pearson, whose career overlapped with Carmichael's for 11 seasons, will lead off the speeches the following night when the Class of 2021 is enshrined.
There are a dozen speeches from the Class of 2020, with Bill Cowher wrapping things up on the first night.
Interspersed with the 12 live speeches Saturday are video tributes for the eight members of the class elected posthumously, each of whom was enshrined in a special ceremony on April 28 in Canton.
On Sunday, Aug. 8, Pearson will lead the seven members of the Class of 2021 in delivering their enshrinement speeches. Charles Woodson goes last, and there also will be a video tribute to former Steelers scout Bill Nunn, who was enshrined in April.
Manning said he's putting the finishing touches on his speech and "I'm right there at 7 minutes and 50 seconds as we speak."
"Unfortunately, it's just not enough time to thank everybody," Manning said. "The good thing is for the past 5 years, either on a handwritten note or a phone call or in person, I've had a chance to thank the people personally. So, even though I won't get to repeat them all in the speech, the thank-you's are as heartfelt now as they were then."
Kansas City Chiefs re-sign defensive end Alex Okafor to 1-year deal
KANSAS CITY, Mo. — Veteran defensive end Alex Okafor has signed a one-year deal to return to the Kansas City Chiefs, just days before the first players begin reporting for training camp.
The Chiefs did not disclose financial terms in announcing the deal Tuesday.
The 30-year-old Okafor has 30 sacks and 183 tackles in eight NFL seasons, including the past two with the Chiefs. He joined the club as a free agent from New Orleans in March 2019, signing a three-year, $18 million contract.
Okafor made an immediate impact in helping rebuild the Kansas City defense, recording five sacks and 21 combined tackles in 10 games. A torn pectoral muscle in Week 15 forced him to finish the season on injured reserve. He missed playing in the team's victory over San Francisco in Super Bowl LIV.
The veteran signed a restructured contract in August 2020 that reduced his salary cap figure for that upcoming season by $2 million and voided the final year of his original three-year deal.
A hamstring injury limited Okafor to 11 games last season. He finished with three sacks and 16 total tackles. He contributed in a backup role during the team's playoff run, picking up five total tackles in three postseason contests, including one stop against Tampa Bay in the team's 31-9 loss in Super Bowl LV.
Okafor expects to compete for a backup role behind anticipated starters Frank Clark and Chris Jones as the team's edge rushers. Competition at defensive end also includes veteran Taco Charlton, second-year pro Mike Danna and 2021 fourth-round draft pick Joshua Kaindoh.
Clark was charged in California with felony possession of an assault weapon stemming from a traffic stop in March. In June, he was arrested in Los Angeles after police said they saw a submachine gun in his car.
Chiefs players begin reporting to training camp at Missouri Western State University in St. Joseph on Friday.
Information from The Associated Press was used in this report.
See inside the Tampa Bay Buccaneers' visit to the White House
The Tampa Bay Buccaneers visited the White House on Tuesday to celebrate their victory in Super Bowl LV — the team's first visit with the president since the Bucs did not go to Washington, D.C., following their 2003 Super Bowl win. How did the ceremony go for Tom Brady & Co.?
Players took videos while touring the White House, Brady had jokes for President Joe Biden, and the team presented the president with the traditional gift of a No. 46 jersey.
Here's a roundup of the visit via social media.
Might be the line of the day…@DSmith_76 asks @TomBrady, "You got residency here???"

Brady's won seven rings but he hasn't been to the White House since 2005. He missed the last two visits and the Patriots didn't go in 2019. pic.twitter.com/OUhiCr2aTG

— JennaLaineESPN (@JennaLaineESPN) July 20, 2021
Bucs co-owner Darcie Glazer Kassewitz chats with members of the Bucs coaching staff as we wait for the ceremony to begin on the White House South Lawn. I'm told that 130 players, coaches and staff members made the trip. pic.twitter.com/QAK8LvHGFv

— JennaLaineESPN (@JennaLaineESPN) July 20, 2021
Bucs' Social Justice Committee members Donovan Smith and Bradley Pinion are currently in the West Wing speaking to Vice President Kamala Harris about voting rights while the rest of the team is touring the White House.

— JennaLaineESPN (@JennaLaineESPN) July 20, 2021
📍 @WhiteHouse pic.twitter.com/bsqtH5HI49

— Tampa Bay Buccaneers (@Buccaneers) July 20, 2021
Tom Brady, Bruce Arians, Bucs co-owner Bryan Glazer and @POTUS Joe Biden make their grand entrance for the Bucs' White House ceremony… pic.twitter.com/i44SW295OE

— JennaLaineESPN (@JennaLaineESPN) July 20, 2021
Walk through the @WhiteHouse with @DevinWhite__40! pic.twitter.com/JKXMv9wwlr

— Tampa Bay Buccaneers (@Buccaneers) July 20, 2021
Tom Brady's got jokes today. He said, "I think about 40% of the people still don't think we won," regarding the Super Bowl (and the election).

And he challenged 11 White House interns to a game of football on the lawn. "We intend to run it up on you guys," he said. pic.twitter.com/VTHDQptTDM

— JennaLaineESPN (@JennaLaineESPN) July 20, 2021
Super Bowl LV Champions at the @WhiteHouse 😎 pic.twitter.com/1SRGRcx8yH

— Tampa Bay Buccaneers (@Buccaneers) July 20, 2021
Unbelievable experience 💯💯 @POTUS it was such an honor to meet you and spend the morning at the White House…thanks for all you do and your impeccable selfie taking skills 🙌🏽🙌🏽 @sinjen66 w/the clutch photo dip 🤓🤓 @buccaneers #Potus @WhiteHouse @vp #WhiteHouse #SBChampTings pic.twitter.com/Bn64XmWp4S

— Coach Lo Locust (@CoachLoLoc) July 20, 2021
Thanks for having us, @POTUS pic.twitter.com/ZHRRoxr3LD

— Tampa Bay Buccaneers (@Buccaneers) July 20, 2021