Tennessee Titans' 2020 first-round pick Isaiah Wilson says he's 'done with football as a Titan' in since-deleted tweet
NASHVILLE, Tenn. — Nearly a week after being put on notice by the team's general manager, Tennessee Titans 2020 first-round NFL draft pick Isaiah Wilson wrote on Twitter on Monday night that he is "done with football as a Titan" before deleting the tweet soon after.
Wilson was the 29th overall selection in April's draft but played only four snaps in his rookie season, which culminated in him being placed on the non-football injury list in December. Before that, Wilson found himself on the reserve/COVID-19 list twice last year, during training camp and in October.
The rookie right tackle also had a couple of run-ins with the law. The first incident came when Tennessee State University police broke up an off-campus party that Wilson had attended during training camp. In their report, the police documented that Wilson went to the second-floor balcony, where he appeared to briefly consider jumping. He received a trespass warning.
The second incident occurred when Wilson was arrested and charged with a DUI in September when he lost control of his vehicle and struck a concrete wall.
Titans GM Jon Robinson addressed Wilson's status during a virtual news conference on Tuesday, telling reporters he had not spoken to Wilson since putting him on the NFI list and suggesting that Wilson "makes a determination on whether he wants to do what it takes to play pro football."
The Titans signed Wilson to a four-year, $11.6 million contract in August. Tennessee would have a $5.4 million salary-cap charge if it releases him.
Wilson's agency did not respond to a request for comment when contacted by ESPN on Monday night.
Houston Texans donate $500,000 to help Winter Storm Uri recovery efforts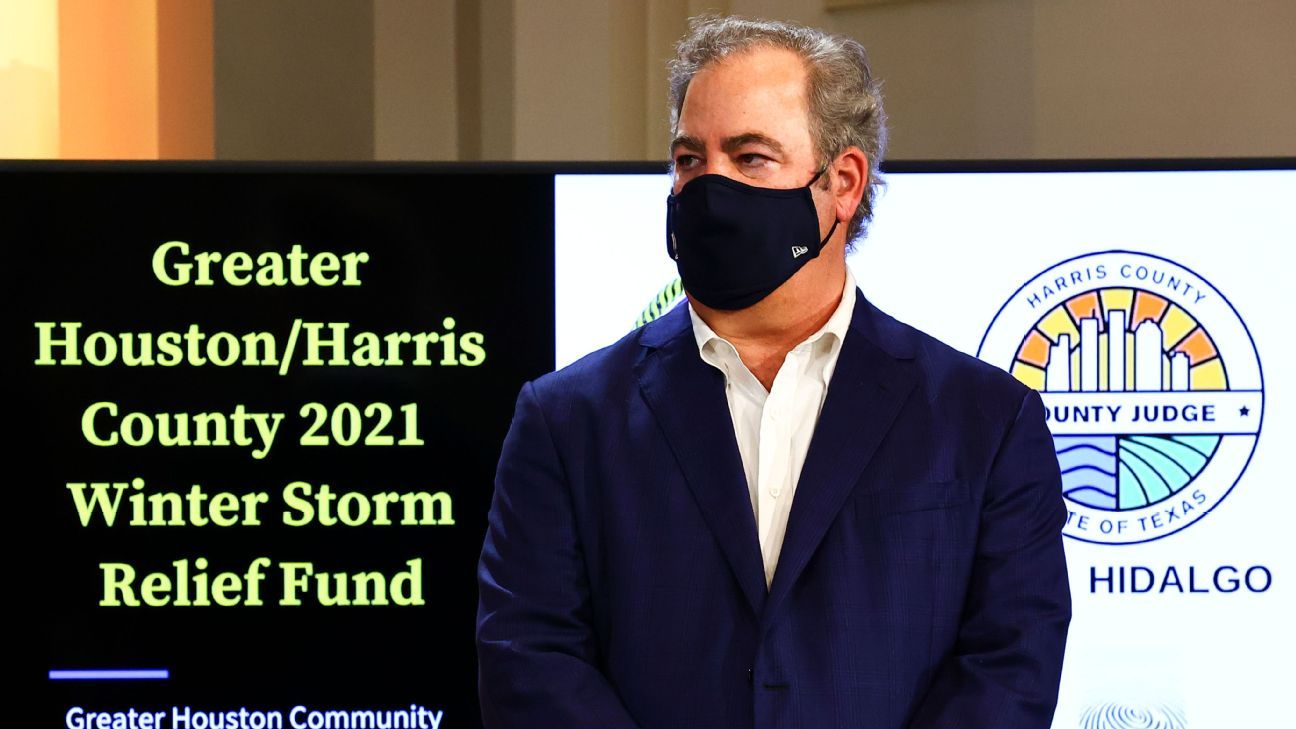 HOUSTON — Owner Janice McNair and the Houston Texans have donated $500,000 to help with the recovery from the winter storm that hit Houston last week.
The donation, made to the Greater Houston/Harris County 2021 Winter Storm Relief Fund, will aid local nonprofits to "target the unmet needs of families who need additional help to recover, including assistance with plumbing and home repairs, temporary housing and other basic issues."
Winter Storm Uri left a significant number of people in Houston and other areas of Texas without power and water. Some are still without power, and many had pipes burst because of the freezing temperatures.
"We are happy to lend a helping hand to our fellow neighbors during challenging times like these," McNair said in a statement. "I'd like to express my sincere gratitude to Mayor Turner and Judge Hidalgo for their leadership of the relief fund and including us in the recovery efforts. This city is full of strong and resilient people who will benefit greatly from these funds."
Texans chairman and CEO Cal McNair was also named to the Greater Houston/Harris County 2021 Winter Storm Relief Fund Advisory Board, which will oversee and administer the grant distribution process.
K.J. Wright opposes taking hometown discount to stay with Seattle Seahawks
SEATTLE — As much as linebacker K.J. Wright wants to return for an 11th season with the Seattle Seahawks and finish his career with the team that drafted him, he doesn't want to do so on anything other than a market-value contract.
Wright made that latter point known in an interview with Jim Rome that aired Monday on CBS Sports Radio.
"I do way too much on the football field to take a discount," said Wright, who is scheduled to become an unrestricted free agent next month. "It makes absolutely no sense. If you want to win all these championships and look good on Sundays, you've got to compensate your guys that are making plays. … I have a family and I'm trying to set up long, long-term success for my family."
Wright noted that he was the only player in the NFL last season to hit double digits in both tackles for loss (11) and passes defensed (10). He also had a pair of sacks and an interception as he continued to play some of his best football at age 31. Wright set several career highs in 2019 after an injury-shortened 2018 season.
NFL reporter Josina Anderson reported last month that Wright was seeking a deal commensurate with his recent production. He made $6.75 million per season on his 2014 extension and $7.75 million APY on the two-year deal he signed after hitting free agency in 2019. Wright maxed out that deal by hitting a playing-time escalator and playing in every game over those two seasons.
Giving Wright a substantial raise won't be easy for the Seahawks. Over The Cap and Roster Management System have them at around $4.4 million to $7.8 million below the salary cap (based on an estimated cap of $180.5 million) before cuts and any restructures or trades.
The Seahawks drafted Wright's eventual successor last April when they took linebacker Jordyn Brooks 27th overall. Wright was coming off offseason shoulder surgery, but he recovered in time to begin the season at his usual starting spot at weakside linebacker. He moved to the strong side and thrived there after Bruce Irvin suffered a season-ending knee injury in Week 2.
The Seahawks will likely want to see more of Brooks in 2021 after using him in a part-time role during his strong rookie season. Brooks took over on the weak side when Wright moved over.
Wright, the Seahawks' longest-tenured player as a fourth-round pick in 2011, is third on the franchise's all-time tackles list. Teammate Bobby Wagner is first.
"That would just be a beautiful story, if I could just ride it all out with the Seahawks," Wright said. "That's some legendary-type stuff. And like I said before I left, I believe it would be a great investment for Seattle to keep me because as you've seen, since I've been here, we've been nothing but awesome — always making it to the playoffs, winning our division, so they know how much I want to be here. But at the end of the day, I get it. They might be looking at the salary cap, they've got to clear some space to make things happen, so they've got to get busy."
Las Vegas Raiders CB Kemah Siverand arrested after street racing incident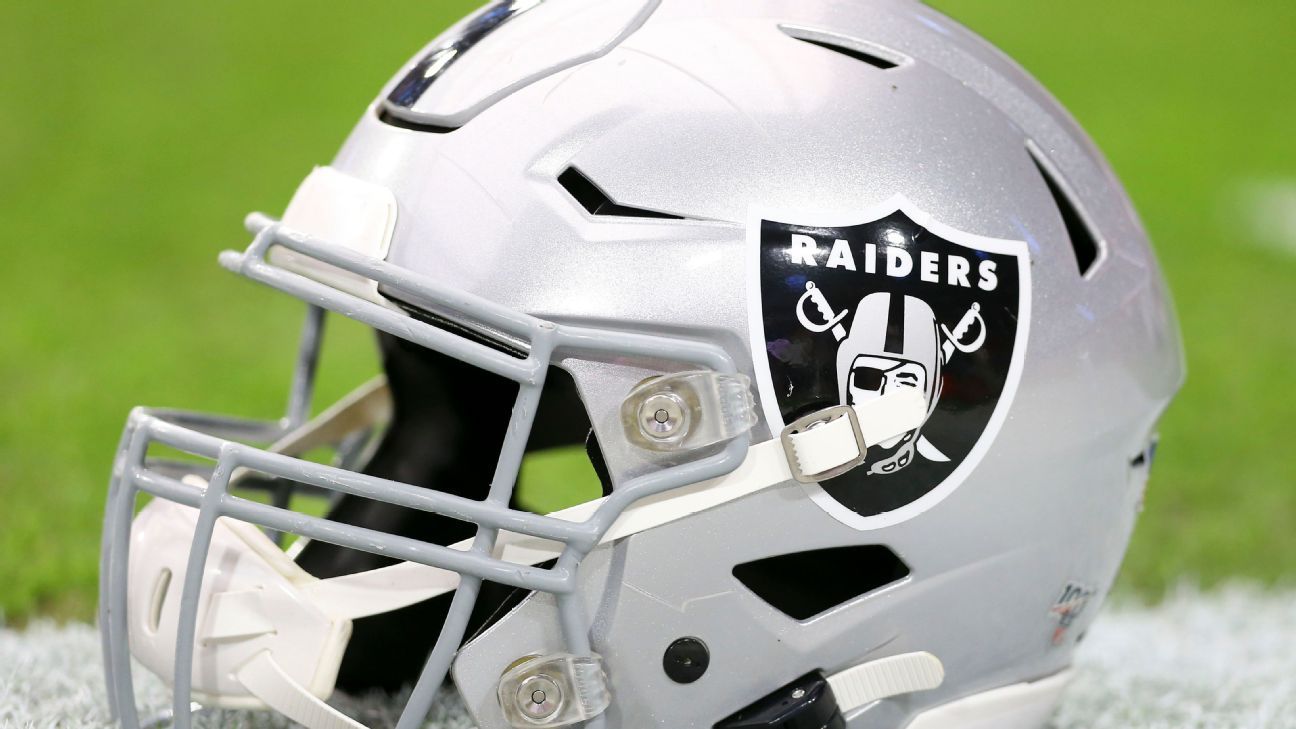 HENDERSON, Nev. — Las Vegas Raiders cornerback Kemah Siverand, who was signed by the team to a futures contract last month after spending the second half of the 2020 season on the practice squad, was arrested early Saturday after a street racing incident in Houston, police announced Monday.
Officers stopped three of the five drivers, and Siverand, 24, was one of three drivers arrested. According to the Houston Police Department, Siverand was charged with felony evading arrest after he "initially stopped for officers, then continued to drive another mile before stopping."
The Raiders did not immediately reply to a request for comment.
Siverand, who was an undrafted rookie from Oklahoma State, was waived by the Seattle Seahawks in August after he was caught trying to sneak a woman into the team's training camp hotel. She was wearing Seahawks gear in an effort to disguise herself as a player.
The Raiders signed Siverand to their practice squad on October 27 and to a futures contract on Jan. 5.