Las Vegas Raiders CB Kemah Siverand arrested after street racing incident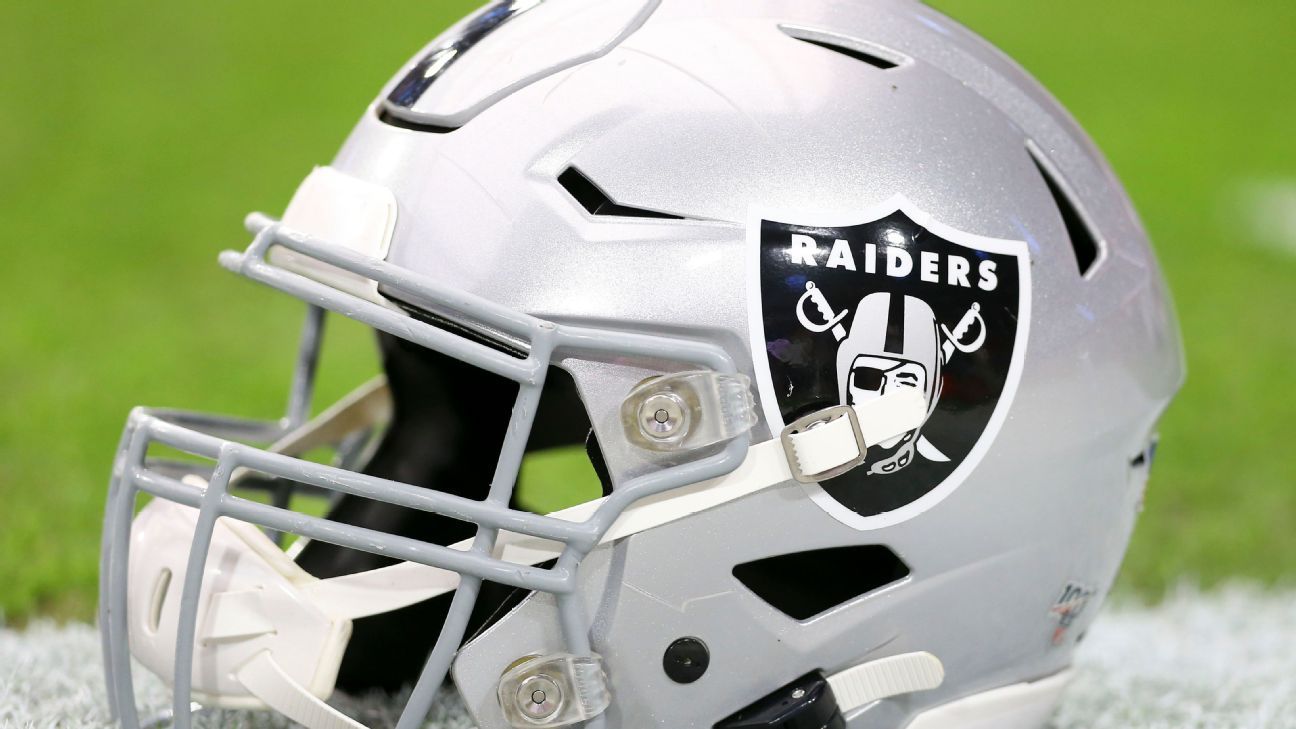 HENDERSON, Nev. — Las Vegas Raiders cornerback Kemah Siverand, who was signed by the team to a futures contract last month after spending the second half of the 2020 season on the practice squad, was arrested early Saturday after a street racing incident in Houston, police announced Monday.
Officers stopped three of the five drivers, and Siverand, 24, was one of three drivers arrested. According to the Houston Police Department, Siverand was charged with felony evading arrest after he "initially stopped for officers, then continued to drive another mile before stopping."
The Raiders did not immediately reply to a request for comment.
Siverand, who was an undrafted rookie from Oklahoma State, was waived by the Seattle Seahawks in August after he was caught trying to sneak a woman into the team's training camp hotel. She was wearing Seahawks gear in an effort to disguise herself as a player.
The Raiders signed Siverand to their practice squad on October 27 and to a futures contract on Jan. 5.
Sources — Pittsburgh Steelers coach Mike Tomlin tests positive for COVID-19
PITTSBURGH — Steelers coach Mike Tomlin was recently diagnosed with COVID-19, sources told ESPN.
Tomlin, 48, was diagnosed last week. The Steelers could not confirm the head coach's diagnosis but said members of the coaching staff and personnel were sent home from the facility last week after a couple of positives came up in routine testing.
Tomlin, who is set to enter his 15th season at the helm of the organization, is in good health, a source said.
The virus also affected the Steelers' coaching staff during the season with then-quarterbacks coach Matt Canada and special-teams coordinator Danny Smith missing time due to COVID-19 protocols.
NFL Network first reported news of Tomlin's diagnosis.
Indianapolis Colts WR Michael Pittman Jr. says he won't give up No. 11 to Carson Wentz
INDIANAPOLIS — Evidently no amount of money will get quarterback Carson Wentz his No. 11 jersey with his new team, the Indianapolis Colts.
Colts second-year receiver Michael Pittman Jr., who currently wears No. 11, says he has talked to Wentz about the number, and the answer is no on a possible switch.
"I am number 11," Pittman Jr. told TMZ Sports. "… I don't think there's any deal that is gonna be done."
It's not uncommon for players on new teams to try and buy their preferred jersey number for a large amount of money from one of their teammates.
The Colts agreed to acquire Wentz to be their new starting quarterback from the Philadelphia Eagles for a 2021 third-round pick and 2022 second-round pick that could turn into a first-round pick on Feb. 18.
Wentz wore No. 11 while at North Dakota State University and during his first five years with the Eagles.
"Yeah, so I spoke to [Carson] and he was just seeing how locked in I was to No. 11, and I told him I was locked in — and he was like, 'That's cool, bro, because I'm probably gonna switch anyway,'" Pittman Jr. told TMZ Sports. "… He asked me very respectfully, and I just appreciated him for that. I think he's a great dude, because lots of guys with his status, they would come in and demand and stuff like that."
Pittman Jr. wore No. 86 in college at USC, but switched to No. 11 after being drafted by the Colts.
New Jersey to allow New York Giants, New York Jets, New Jersey Devils, other teams in state to have limited fans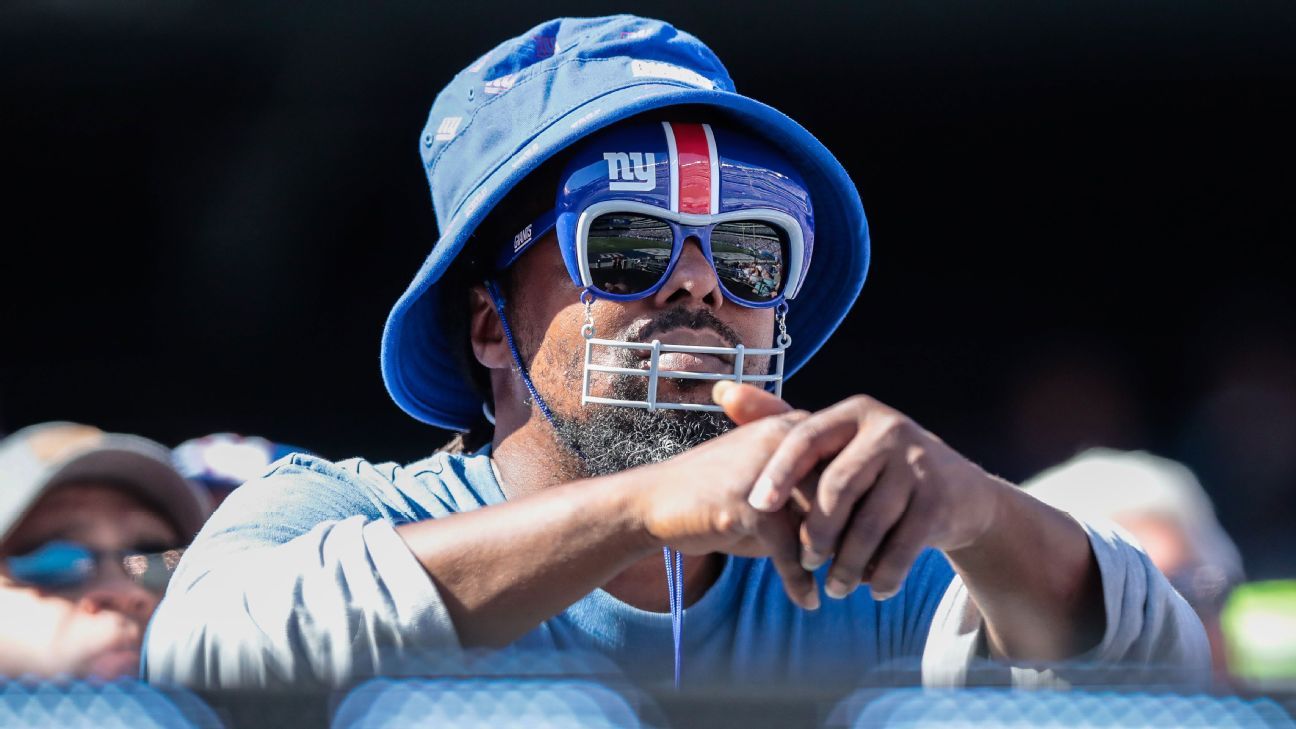 Fans are coming back to New Jersey sporting events beginning March 1, according to Gov. Phil Murphy. It will be the first time since COVID-19 shut down much of the country last March that fans will be at professional and major collegiate games taking place in the state.
The governor announced during an interview Monday on WFAN that sports venues with a capacity over 5,000 can allow a small percentage of fans to attend events. Indoor facilities such as the Prudential Center, home of the New Jersey Devils, are allowed 10% of their capacity. Outdoor facilities such as MetLife Stadium, home of the New York Giants and Jets, can have 15% at events.
In a joint statement, the Giants and Jets expressed hope that COVID-19 numbers will continue to improve throughout the spring and summer and that the number of people allowed into MetLife Stadium will "steadily increase." They're hoping to have even more than the 12,375 spectators currently permitted at 15% of capacity.
The NFL season doesn't kick off until September.
Governor Murphy announces plans for Giants fans to return to MetLife Stadium pic.twitter.com/3DrGjhUuF5

— New York Giants (@Giants) February 22, 2021
The Devils plan to open their doors to fans on March 2 when they host the New York Islanders at the Prudential Center. Ten percent of their capacity for a hockey game would permit approximately 1,650 spectators.
"This is a day toward which our entire staff has been planning, working, and looking forward to for the past 11 months," Devils president Jake Reynolds said in a statement. "Those who enter the building will feel confident that our process and protocols are focused on making their safety the number one priority. That includes maximizing social distancing, minimizing contact, and using products and technology to ensure the wellbeing, safety, and enjoyment of our fans and attendees. The fan's journey has been developed to provide consumer confidence from the street to the seat, and we can't wait to feel their energy welcome them back to the Prudential Center to cheer and celebrate Devils' victories in person."
Seton Hall basketball is also aiming to get fans back for its March 3 game against the University of Connecticut at the Prudential Center.