Tri-City ValleyCats suing Major League Baseball, Houston Astros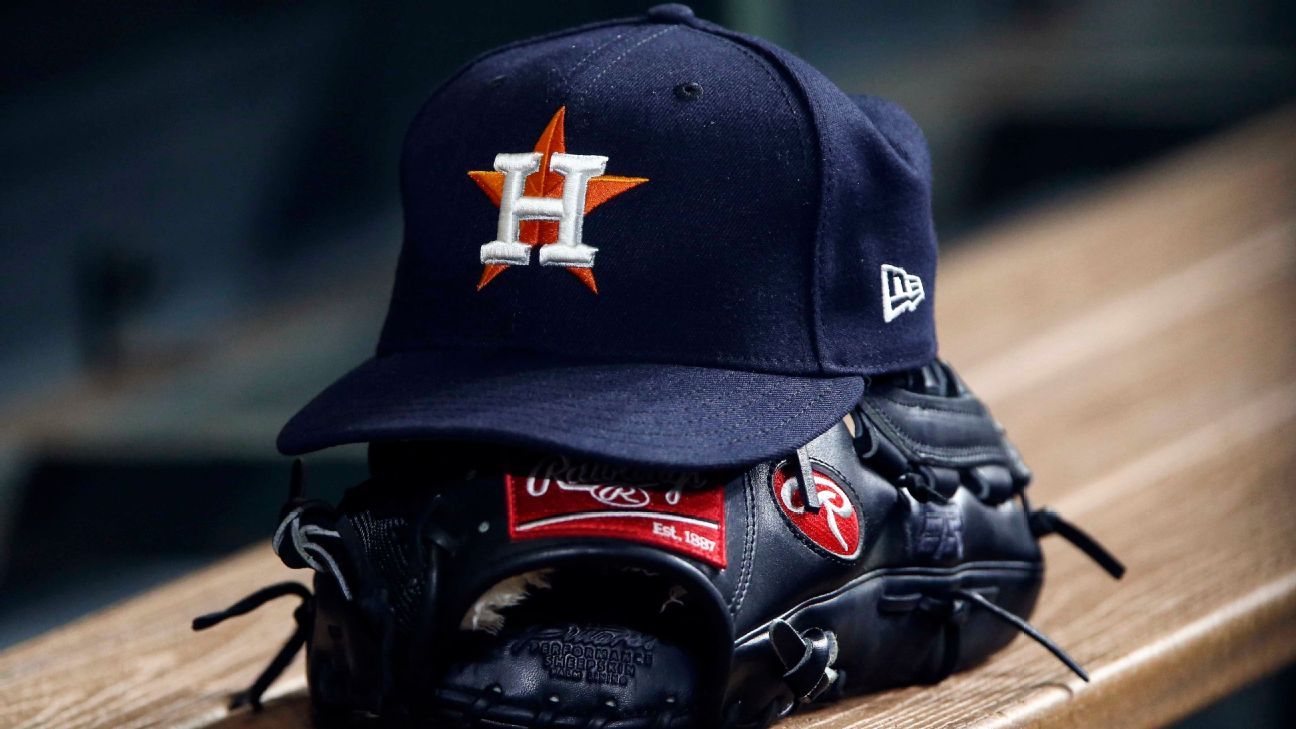 TROY, N.Y. — Left in the lurch by minor league contraction, the Tri-City ValleyCats have filed a lawsuit against Major League Baseball and the Houston Astros.
The suit, filed Thursday in New York State Supreme Court, seeks more than $15 million, ValleyCats chairman Doug Gladstone told the Albany Times-Union. The move comes in response to MLB's decision to drop 42 minor league affiliates.
The ValleyCats played in the now-defunct New York-Penn League, operating as a short-season affiliate of the Astros for 18 seasons.
Gladstone told the Times-Union the loss of the affiliation greatly affected the value of the franchise, which was moved from Pittsfield, Massachusetts, to Troy in 2002 by Gladstone's late father. It had previously been located in Little Falls, New York.
The ValleyCats won three New York-Penn League championships and drew more than 4,000 fans per game for 11 straight seasons, from 2008 to 2018.
In its most recent season, Tri-City had the third-highest attendance in the 14-team league, averaging more than 3,869. The only two teams that were higher, Brooklyn and Hudson Valley, survived with moves to a new league.
The team is joining the independent Frontier League and will continue to play its home games at Joseph L. Bruno Stadium.
Which teams had the best and worst MLB offseason? Our favorite (and least favorite) moves of the winter
You know, for all the grumbling throughout the MLB offseason, we ended up with a fascinating list of transactions. We saw two of the best all-around players in the game traded. That's pretty fun, at least for Mets and Cardinals fans. We watched the reigning National League Cy Young winner, the NL Cy Young runner-up, and a recent American League Cy Young winner all change teams. That doesn't happen every offseason. And in Chicago alone, we saw the White Sox continue to go big and the Cubs punt on third down.
Yes, we have too many teams that didn't do anything — but we also have the Los Angeles Dodgers and San Diego Padres setting the stage for an epic duel in 2021.
"The Padres, they started quick," said new San Diego starter Blake Snell, the 2018 AL CY Young winner who came over in a trade with the Rays. "We threw some haymakers quick. And then the Dodgers, they followed with some big haymakers as well. It's exciting. It's what baseball should be about — make the best team you can possibly make and doing everything you can to win, and I feel like both the teams are doing so."
After the Padres acquired Snell and then Yu Darvish from the Cubs, among a list of major offseason deals, the Dodgers eventually countered when they signed 2020 Cy Young winner Trevor Bauer and then re-signed third baseman Justin Turner.
It's on. "It's exciting what they're doing," Turner said of the Padres. "I think it's good for the game of baseball. They're being aggressive and going for it and it's good to see teams doing that. The way I look at it now that I'm back with the Dodgers is we're getting 19 World Series games this year."
So the Padres and Dodgers top the list of my favorite offseasons. There is also an easy call for my least favorite offseason.
Rockies' Trevor Story focused on his play and 'being the best teammate I can be,' not contract
DENVER — Trevor Story's priority list this season includes being a more vocal leader, taking his base stealing to another level, crushing early count fastballs and honing his footwork in the field.
Not near the top of the list: Fretting about his long-term future with the Colorado Rockies. That's outside his base path.
The hard-swinging, smooth-fielding shortstop is in the last year of his deal and said he hasn't engaged in talks with the Rockies. He brings star power to a franchise that recently traded its biggest name, eight-time Gold Glove winner Nolan Arenado, to St. Louis.
Story appears in line for a hefty payday, too, after San Diego and shortstop Fernando Tatis Jr. finalized a $340 million, 14-year contract.
"I'm focused on personally being the best teammate I can be," Story said Tuesday as the Rockies began full-squad workouts in Scottsdale, Arizona. "I try not to look too far ahead.
"I'm trying to be where my feet are, which is right here in spring training with the Rockies."
This version of the Rockies will certainly have a different look. In addition to Arenado's departure, they're without outfielder David Dahl (now with Texas) and versatile veteran Ian Desmond, who opted out for a second straight season.
"It's a good vibe, though," said Story, who's scheduled to make around $18.5 million this season. "I feel like guys are excited to play ball. It opens up a lot of opportunities for some young guys. I think they're ready to step into that challenge."
It wasn't too long ago that he was the one meeting that challenge. The season after the Rockies traded away disgruntled shortstop Troy Tulowitzki, Story stepped in and claimed the position (he hit six homers over his first four games). Story has blossomed into a two-time All-Star.
The 28-year-old is always looking for ways to take his game to an even higher plateau. This season, that includes improving his footwork at shortstop (he was none too pleased with a career-low .961 fielding percentage) and jumping on more fastballs (he's already an aggressive hitter). He also has an eye on earning a membership in the 30-homer, 30-stolen base club, which he nearly achieved in 2018 (37 homers, 27 stolen bases) and '19 (35, 23).
Recently, the MLB Network aired the "Top 10 Players Right Now" for each position and Story checked in at No. 1, ahead of Tatis, Boston's Xander Bogaerts and Francisco Lindor of the New York Mets.
"It feels good," Story said of the ranking. "But I've never been motivated by anything other than myself or my own thoughts. I really try to make it about myself and how I can improve my game each year.
"It's a super-competitive, super-talented (list of) shortstops. I think we all push each other in one way or another, even if we know it or not."
This will take some getting used to: Arenado not being on the left side of the infield with him. Arenado requested a trade after growing increasingly unhappy with the front office for not improving the roster with an eye toward catching perennial NL West-power the Los Angeles Dodgers.
"Sad for sure to lose a guy like that, lose a player like that," Story said. "Happy for him that he's going to be in a spot that he's happy. A lot of whirlwind emotions. It's tough to lose a guy like that."
As for how Arenado's situation may impact Story's eventual decision, he explained that it's "separate."
"Obviously, two different situations. I'm not here to just speak on what happened with Nolan or any type of things that went on with him and the front office or whatever it may be," said Story, who hit .289 with 11 homers, 28 RBI and 15 stolen bases last year in an abbreviated season due to the pandemic. "It's a separate situation for sure. … We'll see where it goes."
After years of being mentored by the likes of Arenado, outfielder Charlie Blackmon and Desmond, Story's looking to pay the knowledge forward anyway he can.
"That's something that I'm going to embrace," Story said. "I'm going to talk to the young guys and let them know that I'm here for them."
He understands that in light of the Arenado trade, the Rockies are already being dismissed. They're embracing the underdog role as they try to make it back to the playoffs after missing out the past two seasons.
"I feel like you count a group of competitors out like that at this level, at the major league level, you instantly put a chip on their shoulder," Story said. "That's kind of the attitude we're coming in with."
Yankees' Gerrit Cole calls MLB service-time manipulation exposed in exec's video blatant, 'not productive'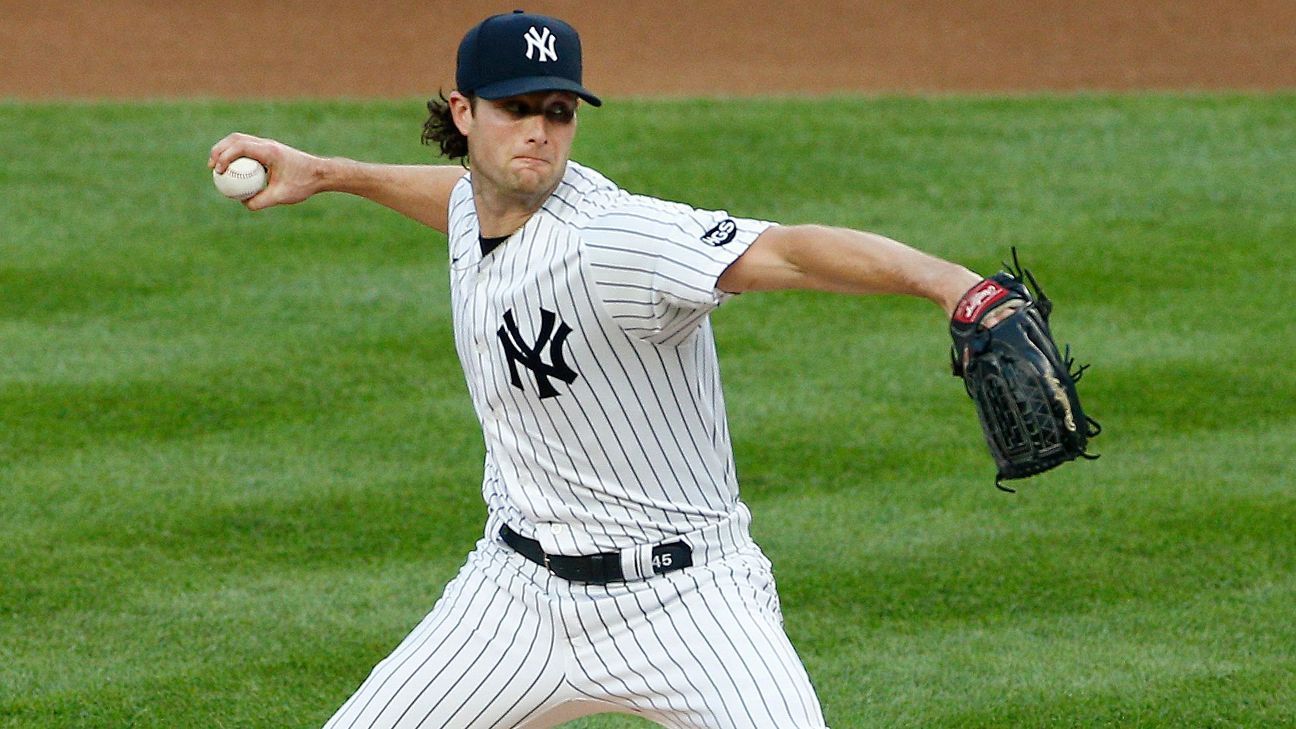 TAMPA — Add Yankees ace Gerrit Cole to the growing list of major leaguers that have sounded off on the way some MLB teams think internally about players in the wake of former Mariners president Kevin Mather's inflammatory comments about service-time manipulation and free agency.
"Every player should wake up and read the news on the guy in the Mariners," said Cole, one of eight players on the MLB Players Association's executive subcommittee. "It's just tired. It's tired, man, and I think players are over it. And if they haven't been awakened to that type of behavior, that's what goes on."
Mather, who resigned Monday, apologized for remarks made to a Rotary Club earlier this month, which surfaced when the video was recently posted online. In his wide-ranging comments, Mather not only criticized the English-speaking capabilities of two members of the organization, he also talked about some of the Mariners top prospects not starting the season with the team as a way to manipulate their major-league service time.
"Those conversations are being had, and unfortunately that's the kind of way a lot of clubs are acting," Cole said Tuesday afternoon after finishing pitchers and catchers workouts at the Yankees minor league complex in Tampa. "That's just not productive for anyone. It's not productive for the product. You're not putting the best players on the field for people to see. This guy's talking about players that are making him money. The product is the people that he's talking poorly about."
The players' association released a statement in which they described Mather's comments as offensive and as a "highly disturbing yet critically important window into how players are genuinely viewed by management."
"Not just because of what was said, but also because it represents an unfiltered look into club thinking," the statement read. "It is offensive, and it is not surprising that fans and others around the game are offended as well."
Finding ways to gain a financial advantage is part of the fabric of baseball as much as it is for any other industry. And more control tends to equal more financial return, which is why teams have been known to hold a player back in the minors to manipulate service time and push back his eligibility for free agency.
"I'm fortunate to be in an organization where we don't do that or play that. When guys are ready, or we feel like they're ready to impact the club, that's that. And that's how we treat things around here," said Yankees manager Aaron Boone, who spent 12 years in the big leagues. "If somebody is truly being held down, I think that's terrible. There are certain times where it's a little more gray, but purposely holding a guy down I don't think should have a place in our game."
Yankees All-Star outfielder Aaron Judge, who is two years away from free agency, also spoke out strongly about service time manipulation, one of the topics poised to be front and center as the MLBPA and MLB negotiate a new collective bargaining agreement. Their current CBA will expire on Dec. 1, 2021.
"It's tough to hear because, as a player, I've always wanted to have the best product out there on the field. This is about winning this championship. And it doesn't matter if you're 40 years old, if you're 18 years old, if you're the best player at that position, you should get that opportunity," said Judge after the Yankees' first full squad workout of the spring at George M. Steinbrenner Field.
"It's saddening to hear those comments coming from a guy in that position. It's sad to see, and I'm kind of looking forward to seeing what comes out of this. It's tough. It's your dream to play professional baseball and play in the major leagues, and getting cut out of that based on certain manipulations, I don't think that's right."