Buffalo Bills' O-line suffers hit as Cody Ford lost for season with knee injury
Buffalo Bills offensive lineman Cody Ford will miss the remainder of the season, the team announced Friday, after he suffered a knee injury in practice.
A league source confirmed Ford tore his meniscus, which was first reported by NFL Network.
Ford has started in 22 of his 23 career games since the Bills drafted him in the second round in 2019. He switched positions from right tackle to right guard to begin the 2020 season before switching again to left guard in Week 3.
The Oklahoma product missed games in Week 7 and Week 8 before returning to the field in Week 9, but he played only 14 snaps before leaving with an injury and has not played since. NFL Network reports that Ford's timeline to return is three to four months but that he is expected to make a full recovery.
Coach Sean McDermott also announced that wide receiver John Brown would miss his third game of the season, against the Chargers in Week 12, with an ankle injury, and that center Mitch Morse would return to the starting lineup after not playing the past two games.
New Detroit Lions GM Brad Holmes to evaluate QB Matthew Stafford, rest of roster
New Detroit Lions general manager Brad Holmes said he believes quarterback Matthew Stafford is a "great player" who has a lot of the intangible traits he likes to see out of all of his players.
Holmes, though, made no definitive declaration on the future of Stafford, who has two years left on his contract. Owner Sheila Ford Hamp said that would be up to Holmes and their yet-to-be-named head coach.
"What you really appreciate is that the talent was easy to see, but you really appreciate how his intangibles show on film," the 41-year-old Holmes said of Stafford. "How urgent he plays, how competitive he is, the toughness that he shows. But it is my job to evaluate the entire roster and through that process I have not had any discussions with Matt or any players for that matter.
"So you know, I just want to be fair into the process to make sure we evaluate that thoroughly but obviously, Matt, very good football player."
Much of Holmes' first news conference centered on how he wants to "retool" a Lions roster that finished last in the NFC North in each of the last three seasons. Everything he is attempting to bring in will be part of a larger process he envisions, something he saw work well during his almost two decades with the Rams as he worked his way up from public relations intern to the director of college scouting under Les Snead.
Holmes said the first thing he wants to do is meet with and go through the entire roster after the team hires a new head coach, which is expected to be New Orleans Saints assistant head coach Dan Campbell, sources told ESPN's Adam Schefter.
Team president Rod Wood said a collaboration of Holmes and the new head coach will have say over 53-man roster decisions. Holmes, the new head coach and vice president of football administration Mike Disner, who will have added responsibilities within the organization, will all report to Wood and Hamp.
Hamp said since they ran the head coach and general manager searches simultaneously, they asked general manager candidates about who they had in mind as head coaches. And they'd ask coaching candidates similar questions about general managers. Often, Hamp said, the lists had common names.
Hamp did say that Holmes talked with some of their remaining candidates after he was hired.
It was during those interviews where Holmes "blew away the competition," Wood said. Hamp said she believes, particularly with analytics and technology, what Holmes will bring is "definitely different than what we've been doing here."
Holmes didn't want to delve into specifics, but all of this is the start of what Holmes is describing as his process.
"I would say let's all trust the process that is going to be in place," Holmes said. "It is going to be a very sound process. It will be a very thorough and diligent process and we're going to, like I said earlier, we're going to surrender those results to the process. I've always been one that likes to go through the process and tries to delay my intuition towards the end. "So if we keep the process sound and then we make the right intuitive decisions going forward, I believe the Lions fan base are going to be very, very happy with the results that they see."
Holmes does not see his process being a massive rebuild. He said his plan is to field a competitive team in 2021, acknowledging there were areas, specifically defensively, where the Lions were "definitely going to retool," but he did not offer specifics.
But he did say he saw building blocks on a defense that allowed the most points and yards in franchise history last season under head coach Matt Patricia and defensive coordinator Cory Undlin.
Detroit does have Jeff Okudah, last year's No. 3 overall pick, as well as cornerback Amani Oruwariye, safety Tracy Walker, defensive end Trey Flowers and linebacker Jamie Collins as starters who are expected to return next season.
"The ultimate goal is to make sure the most competitive team is on the field and that starts right now, this year, entering the 2021 season," Holmes said. "So not viewing this as this will be a long-term, I don't know how long this is going to take. That is not the approach.
"That's not the mindset going into it. The approach is to make sure that we can put the most competitive team possible out on the field in 2021."
New Falcons coach Arthur Smith, GM Terry Fontenot vow collaborative effort in building roster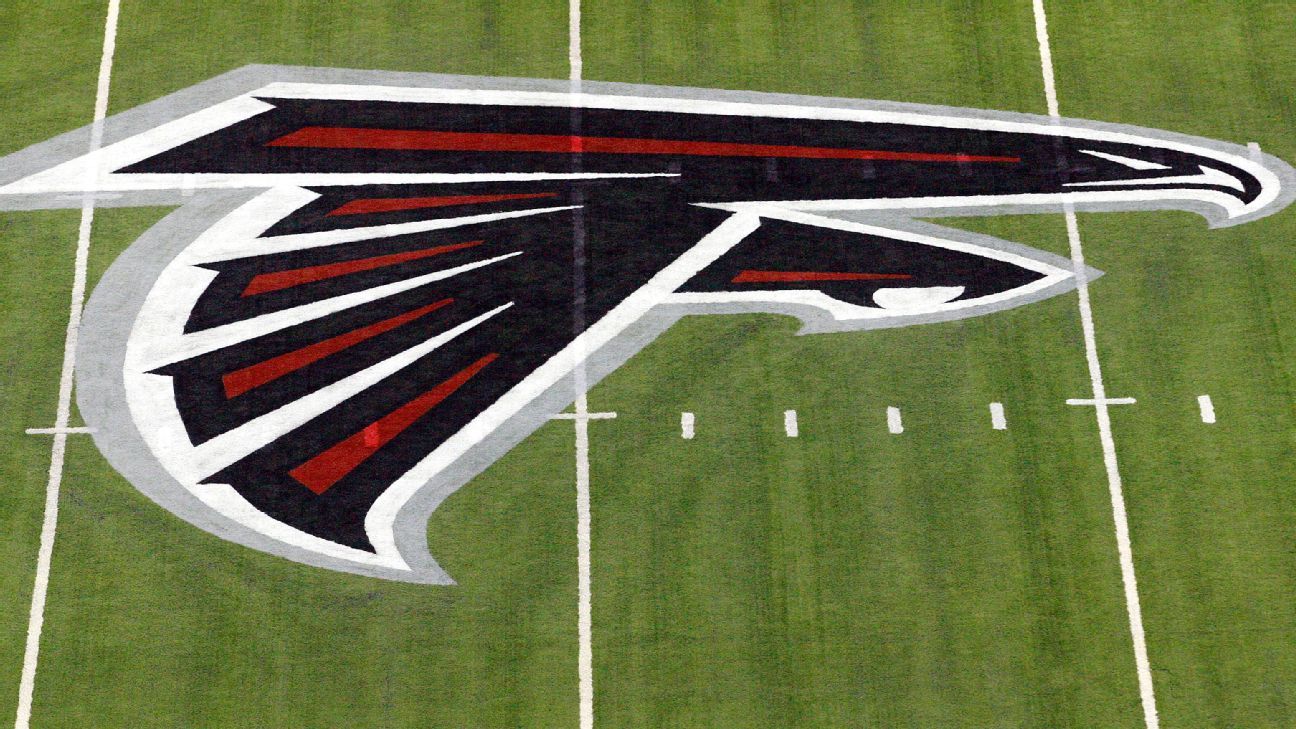 Arthur Smith said he will call his own plays as new coach of the Atlanta Falcons. But Smith and new general manager Terry Fontenot both insisted that they will collaborate on deciding the makeup of the Falcons' roster while both reporting to team president Rich McKay.
Both Smith and Fontenot also insisted that it's far too soon to make any definitive statements on the future of players like Matt Ryan and Julio Jones while they were formally introduced to the media Tuesday by Falcons owner Arthur Blank.
The Falcons also have not yet announced any assistant coach hires.
"I can't give you any snap judgments today because we're still early in this process," said the 38-year-old Smith, who spent the past 10 seasons working under four different head coaches with the Tennessee Titans — including the final two as offensive coordinator.
Smith did stress that Ryan "has been a terrific quarterback, and I've got all the respect in the world for Matt Ryan, and I look forward to working with him."
However, Smith added, "It's more than Matt and Julio. There's a lot of talented players on this roster, whether you're talking about Chris Lindstrom, Grady Jarrett … I mean, there's so many players."
Smith also made it clear that he will build around the strengths of the players on Atlanta's roster, rather than trying to replicate the 2,000-yard rushing season that Derrick Henry just produced under his watch in Tennessee. He pointed to the Cleveland Browns having a great two-man tandem at running back, for example.
"We adapted to Derrick, but there's only one Derrick Henry," Smith said. "He's like having Shaquille O'Neal in his prime. You have to feed the big fella. And certainly we did that in Tennessee. But you adapt to the strengths you have. There are multiple ways to do it."
Blank and McKay stressed throughout the hiring process that they won't dictate any roster decisions to the new GM and coach. Blank said he believes the Falcons could realistically vault from worst to first in the NFC South after the team was more competitive than its 4-12 record suggested in 2020. But at the same time, he said they couldn't "fool ourselves" into thinking they were better than the team that went 7-9 in both 2018 and 2019.
They said the goal in Atlanta is having "sustained success" after they fired coach Dan Quinn and GM Thomas Dimitroff — who had led the Falcons to the Super Bowl in 2016.
Fontenot and Blank also talked "sustained success" being the primary focus.
"We're not gonna make decisions that are gonna help us in 2021 but are gonna hurt us in '22 and '23," said Fontenot, who spent the past 18 years climbing the ranks in the pro personnel department for the rival New Orleans Saints. "I know there's a lot of good players on this roster and I know there's some areas we need to address."
The Falcons are projected to be more than $30 million over the NFL's reduced salary cap in 2021 with just 31 contracts on the roster, according to ESPN's Roster Management System — though the league has not yet announced an official salary cap number.
They also have the No. 4 pick in the draft.
Fontenot and Smith did not know each other previously — but both spoke highly of the impressions they gained during the hiring process. And Blank said each recommended the other for their respective jobs.
Blank said he was impressed by the success Smith had in Tennessee; by the fact that three new coaches all chose to keep Smith on staff and to actually promote him along the way; and by the recommendations he got from people including Joe Gibbs. Smith was on Gibbs' staff in Washington early in his career.
"I couldn't be more excited about Arthur Smith. He's special," Fontenot added. "I think the most important thing, the most critical factor with the right head coach is to have the right leader of men. He's a good man, he can connect to players, he can connect with everyone in the building, he's gonna be a good communicator. He's highly intelligent and he's adaptive."
Fontenot interviewed with four different teams for their GM jobs this cycle but said he knew the Falcons even better than most because he had been studying them so closely for so long as a division rival. Blank spoke highly of the perspective that Fontenot brought, as well as his winning background while working with demanding people like coach Sean Payton and general manager Mickey Loomis. Fontenot got choked up during his introductory videoconference when he talked about the opportunity that Loomis gave him to join the Saints' scouting department when he was a 22-year-old marketing intern fresh from his days as a safety at Tulane University in New Orleans.
And the Louisiana native said his family already "bleeds black and red" now, showing off his kids in their Falcons gear.
Fontenot, 40, is now the fourth Black general manager in the NFL and the second one hired in this cycle, along with the Detroit Lions' Brad Holmes.
"It's really a blessing. But I don't look at it like an accomplishment, I look at it as an opportunity," Fontenot said. "And I take it as a challenge, because I need to be successful. I need to do things the right way and operate and be successful — or that's not fair to the people that are gonna come after me. You know, my son's 9 years old and he's gonna be a GM. That's what he told me already. So I need to make sure I operate a certain way and I do things the right way so he's gonna have a great opportunity when it's his time."
Josh McDaniels a hot name in Philadelphia Eagles' coaching search – Philadelphia Eagles Blog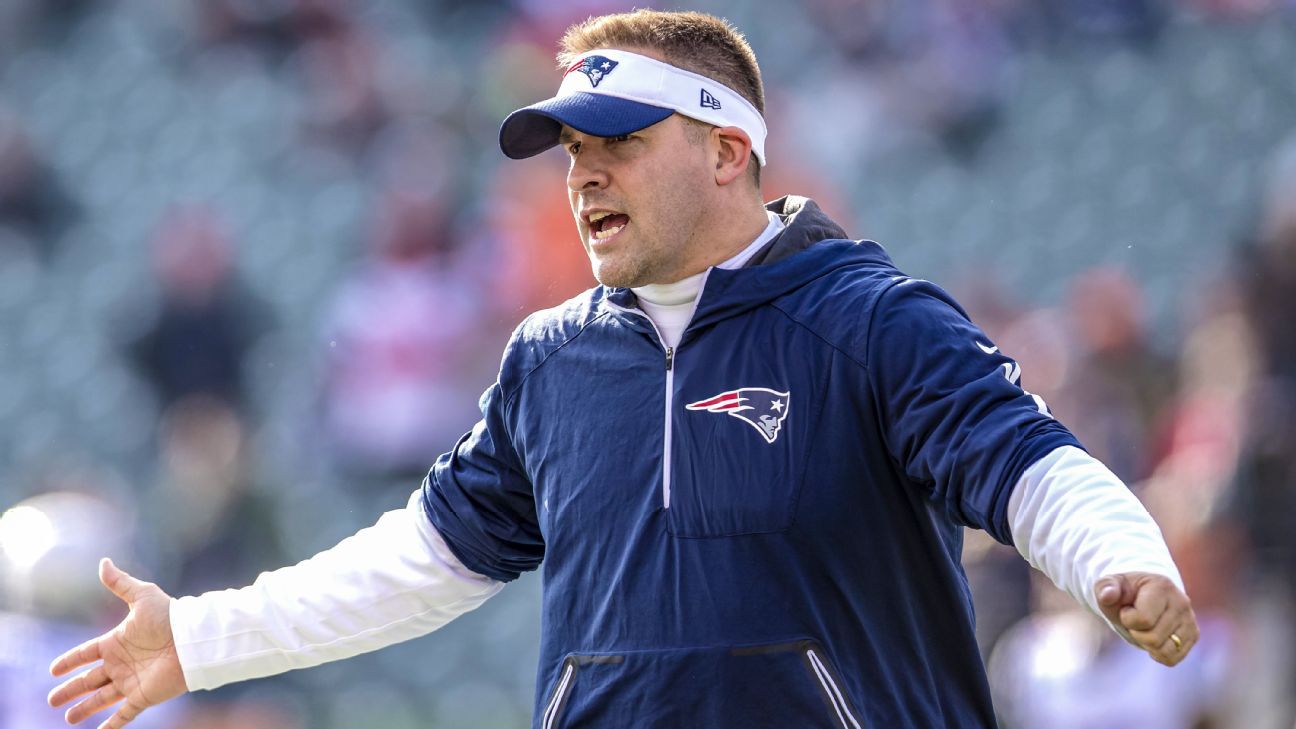 PHILADELPHIA — Philadelphia Eagles chairman and CEO Jeffrey Lurie gave us fair warning that this could be a long, winding coaching search.
"If we find a head coach soon or it's early February, it's totally great. If we're the last team picking a head coach, that's great, too, because then you have all the opportunity in the world," he said on Jan. 11 after firing Super Bowl winning coach Doug Pederson. "There's no rush. There's no pressure. There's nothing that should drive you from a decision based on just rational thought and careful analysis and getting to know the person as best you can."
• Grading the hires: Why we like Smith in ATL »
• Latest buzz on coach openings »
• Jaguars' Meyer must answer key questions »
• Why Saleh will be a home run for Jets »
Five of the seven head-coach openings in the NFL have been filled, leaving the Eagles and Houston Texans still in the dance. Given all the turmoil surrounding the Texans lately, Philadelphia is probably the more desirable landing spot, though questions about how it ended with Pederson, a complicated quarterback picture and a bad salary-cap situation for 2021 have affected the job's attractiveness.
The Eagles continue to cast a wide net. They interviewed Arthur Smith, Robert Saleh and Brandon Staley, all of whom have since accepted head-coaching jobs elsewhere; met with rising stars such as Jerod Mayo, Joe Brady and Kellen Moore; and talked with in-house candidate Duce Staley, who has been receiving one vote of confidence after another from current and former members of the organization.
Four other candidates have been interviewed in recent days, including Josh McDaniels, who is the hot name at the moment. Let's take a closer look:
Josh McDaniels, New England Patriots offensive coordinator
McDaniels, 44, had a marathon interview with the Eagles on Sunday, and there's been plenty of industry buzz since that he's the guy. Others believe that's premature.
What's certain is the Eagles are intrigued. McDaniels, after all, is a six-time Super Bowl champion and has an extremely bright football mind by all accounts. Given his success working alongside quarterback Tom Brady, McDaniels has the kind of coaching chops Carson Wentz would respect and likely respond to — at least initially.
There are legitimate questions about fit, however. Would he clash with Eagles general manager Howie Roseman over personnel control and organizational structure? Would Wentz respond well longer term to McDaniels' hard coaching? Did McDaniels learn from his rocky stint as the Denver Broncos' head coach? Will his instinct once again be to grab power?
There is a lot to think about, and plenty of homework to do, before making this decision.
Todd Bowles, Tampa Bay Buccaneers defensive coordinator
Bowles, 57, had a virtual interview with the Eagles on Monday, one day after his defense generated four turnovers in a 30-20 Tampa Bay win against the New Orleans Saints in the divisional round of the playoffs. Talk about coming in with some momentum.
There is a great deal of respect for Bowles in the Eagles' organization. He is viewed as a strong leader with high character. They are familiar with him — he was the Eagles' secondary coach and interim defensive coordinator in 2012 — and have a good idea of how he would fit within the current organizational dynamics.
The big question would be related to his coaching staff. Lurie desperately wants an innovative offensive mind to help lift the Eagles' attack back toward the top of the league. Bowles' choice for offensive coordinator, then, would be critical to him landing the job.
It's possible that after all this searching, Lurie comes back to someone he trusts and is comfortable with.
Nick Sirianni, Indianapolis Colts offensive coordinator
Sirianni, 39, is interviewing for the head-coaching job Tuesday, according to ESPN's Adam Schefter. He was the Chargers' quarterbacks coach in 2014 and 2015 when Frank Reich was offensive coordinator in San Diego, and Reich hired him to be his right-hand man when he left Philadelphia to take the Colts' head-coaching job in 2018.
Indianapolis has fielded a top-10 offense two of the past three seasons despite a rotating cast at quarterback. Philip Rivers completed 68% of his passes this season for 4,169 yards with 24 touchdowns to 11 interceptions. Sirianni has worked as a quarterbacks coach and receivers coach since coming into the league with the Kansas City Chiefs in 2009.
The Colts (11-5) finished ninth in scoring (28.2 PPG) and 10th in yards per game (378.1) in 2020.
Dennis Allen, New Orleans Saints defensive coordinator
The Eagles are scheduled to interview Allen on Wednesday, a league source confirmed.
Allen, 48, has served as the Saints defensive coordinator since 2015. His defense ranked third in yards allowed (277.5 YPG) and fifth in both points per game (19.5) and passing yards allowed (190 YPG) in 2020.
He was the Raiders' head coach from 2012 to 2014, posting a record of 8-28. Prior to that, he won a Super Bowl ring as secondary coach of the Saints in 2009.