Story of 1-2 in 2016: How Goff and Wentz ended up in L.A. and Philly – Philadelphia Eagles Blog
Editor's note: This has been updated after originally publishing in December 2017.
The careers of Jared Goff and Carson Wentz, the top two picks in the 2016 draft, intersect once again Sunday in a Week 2 matchup (1 p.m. ET, Fox) between the Los Angeles Rams (1-0) and Philadelphia Eagles (0-1). This will be the second time they have squared off since reaching the NFL, with the Eagles winning the first matchup in 2017 — a game best remembered for the season-ending knee injury Wentz suffered while diving into the end zone.
Both quarterbacks find themselves at a crossroads of sorts. They have experienced team success (the Eagles and Rams have each been to the Super Bowl during their tenures) and individual achievement since coming into the league, flashing brightly at times, but haven't quite established themselves among the elite at the position because of some inconsistencies in play and in Wentz's case, injuries.
Now in Year 5, we are about to learn whether Wentz and Goff can level up.
What we can say for sure is the juices will be flowing Sunday.
Goff and Wentz are represented by the same agency, Rep 1 Sports, and trained together during the pre-draft process. That unique set-up brought the competitive side out of both athletes, as they went throw-for-throw with the unspoken understanding that the No. 1 overall draft slot was on the line.
Leading up to their first meeting as pros, we took a look back at the pre-draft process and told that story from the accounts of those who experienced it. The four executives directly involved — for the Rams, Eagles, Tennessee Titans and Cleveland Browns — declined interviews. But several others shared their memories of the 2016 draft.
Training together
Goff and Wentz worked side-by-side in their competition to become the No. 1 pick. They not only became the first 1-2 quarterback combo to share an agent — Ryan Tollner — but they trained together in the lead-up to the draft. Three days a week, they would take the field, alternating snaps and matching throws.
With North Dakota State advancing to the FCS championship game, Wentz arrived in California to begin training a week later than Goff and was itching to catch up.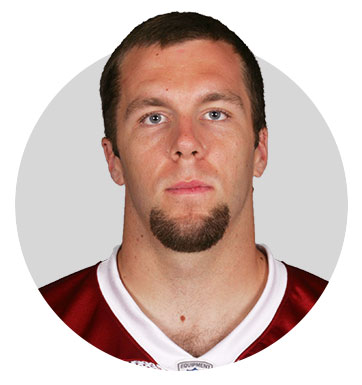 Ryan Lindley, former NFL quarterback who trained Wentz and Goff: "I want to say [Wentz] took a red-eye right after they played their championship game and came right out to Orange County from Texas and wanted to get going. I was like, 'Hey, man, you're coming off wrist surgery not even eight weeks earlier, came off playing a football game the day before. We can take a couple days off.' But he wanted to get right to work. And I think it irked him a little bit that Jared already had a week up."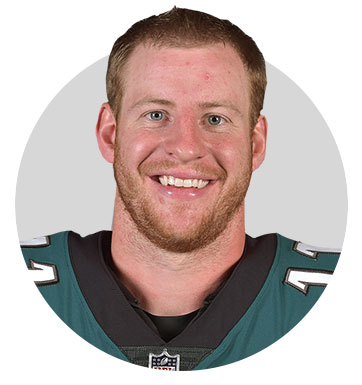 Wentz: "We had just finished winning our fifth national championship there, and I knew I was already a couple weeks behind, kind of that pre-draft prep and everything, so I was ready to get it going. I just got out there as quickly as I could."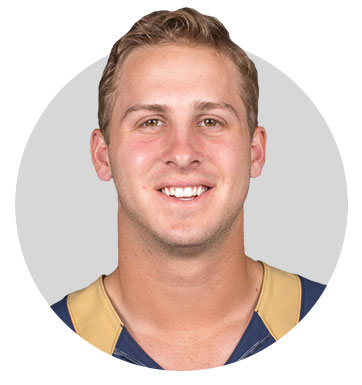 Goff: "I met him. Immediately, right away, you can tell what type of worker he is."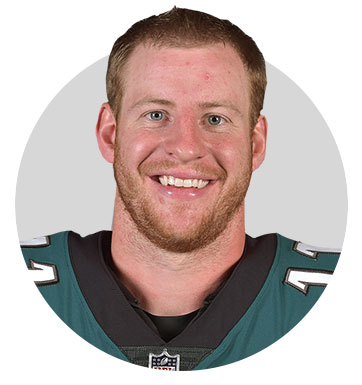 Wentz: "Jared and I, we threw on the field together a couple times a week. But we had our own private film sessions with our quarterbacks coach and everything and kind of did our own thing. It was just good to be around him."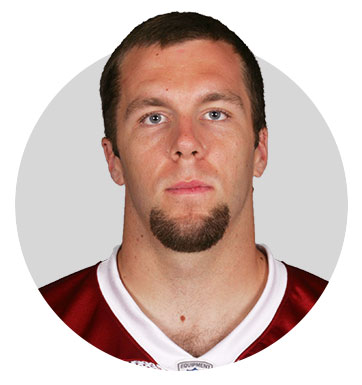 Lindley: "I mean, obviously Jared took it seriously and knew it was a big deal and was excited to work with us. But once Carson got there, you knew there was a bar being set, and each one wanted to jump the other each day and raise it even higher. … You put two alphas in a cage, they're going to put their hair up and be a little bit on edge, go after it a little bit."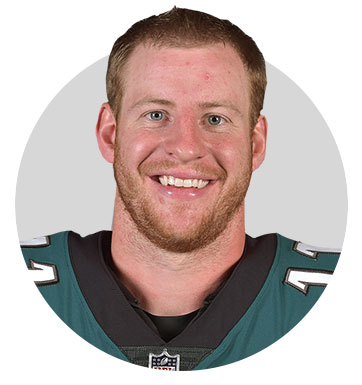 Wentz: "He can throw the ball well. He had a lot of arm talent. And he's a great dude. We got along great."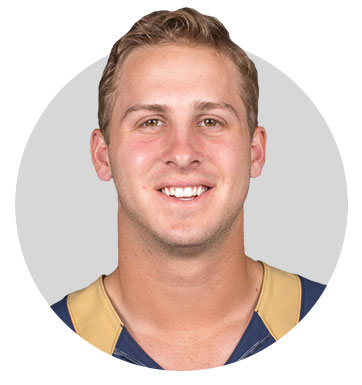 Goff: "Most times, through my life, I've thrown, and thrown with quarterbacks, and you kind of know where you are with them, for the most part. I remember throwing with him and it was like, 'This guy can play.' Right away. I'm like, 'OK, he can play.'"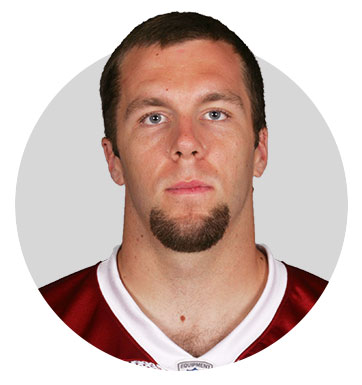 Lindley: "At the time, coming in, Jared was a better deep-ball thrower. He's done a little bit more of that — obviously they kind of aired it out at Cal — and Carson was, and still is, an amazing thrower on the run. And he could do a lot with his feet. … I felt good with their progress, but you could kind of see if one was a lot better than the other, they'd want to do it again. 'Let me get another rep. I can do better. I can do better.'"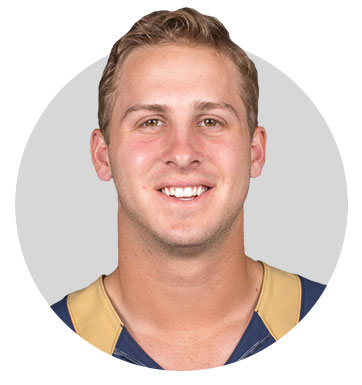 Goff: "Of course, the competitor in me, every time he throws a good throw, I want to throw a good throw. And I'm sure it was the same with him."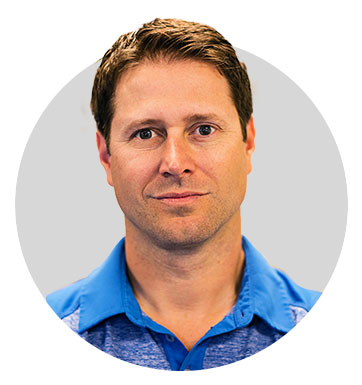 Tollner: "They pushed each other in terms of preparing and watching film and in the weight room, out on the field throwing. And one thing that I think was evident to both players from Day 1 was, 'This other guy's pretty good.'"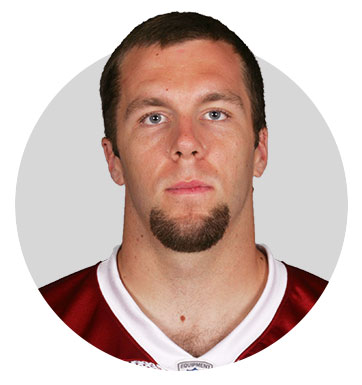 Lindley: "The battle for who was the first quarterback taken was out there, for sure. I think at the end of day, each one of them — that's a feather in your cap to be labeled by an NFL team as the best guy in your draft class. And I think they wanted that."
Throughout their workouts, it was not uncommon for Goff or Wentz to check in with Lindley to gauge his take on the competition.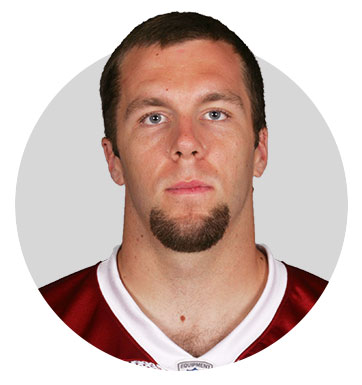 Lindley: "It would be different each day. Both have a different way of putting it out there. They'd never completely throw it out there like, 'Yo, how did I look compared to Carson?' I don't think either of them was that self-conscious. But it would be like, 'Hey, I noticed I needed to improve on this a little bit. How does so-and-so do that?' You could see it getting to know them. But at the end of the day, they wanted to keep it veiled and know they were kind of checking in subtly."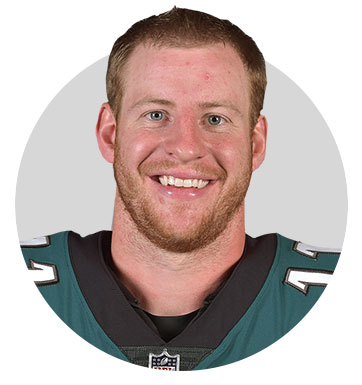 Wentz: "I think we both kind of loved the competition and everything, and it made us both better. I thought it prepared us well for the draft."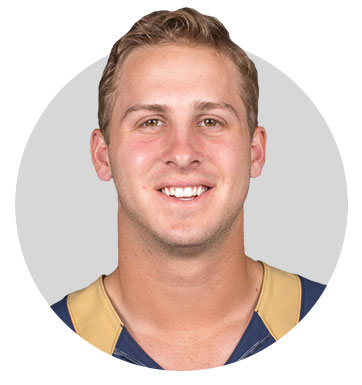 Goff: "It definitely pushed both of us. I don't think there was any, 'I want to go higher than him.' I wasn't feeling anything that way, and I don't think he was, either. I think, for both of us, it was, 'We want to end up in a good situation. Regardless of who goes first, who goes second, both of us want to end up in a good situation.'"
Private workouts
Weather — and even the simulation of weather — played a role in how the draft process unfolded. A North Dakota blizzard on March 24 kept 14 teams from attending Wentz's pro day. Only one head coach, the Cleveland Browns' Hue Jackson, was in attendance. "Divine intervention," Eagles coach Doug Pederson said, looking up to the heavens. California rain proved to be a key ingredient in the Rams' courtship of Goff. The skies opened over Berkeley prior to their private workout with the Cal quarterback, setting precisely the scene they needed.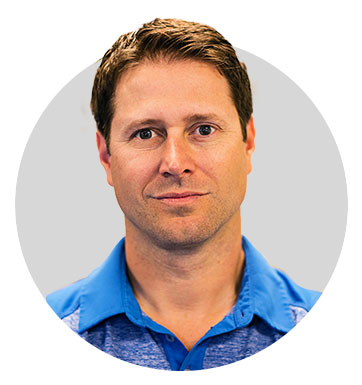 Tollner: "One of the questions related to Goff was, he's California born and bred, and could he still throw the ball in adverse conditions? If you recall, there were questions in the process about Jared's hand size, how he grips the football, and how might a rainy day, a late December outdoor contest, affect his ability to throw the ball? It was a cold, kind of windy day in California with rain, and Jared really embraced the opportunity to go out and throw for the Rams' brass."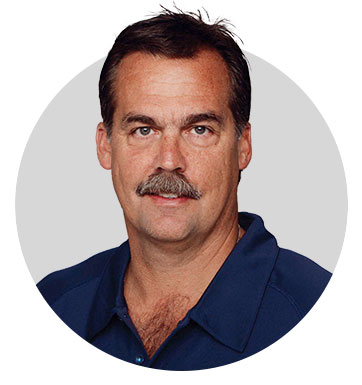 Former Rams coach Jeff Fisher: "We had watched the weather early that day and we felt like we were going to have a window of about an hour and a half or two hours to get it done. But he preferred to just throw in the rain."
The Rams' contingent included Fisher, general manager Les Snead, offensive coordinator Rob Boras, quarterbacks coach Chris Weinke and receivers coach Mike Groh. They stayed at the Claremont Hotel in Berkeley, California, and Goff was coincidentally staying there, too. They ran into each other in the lobby the night before their workout, which took place the weekend after the combine. The Rams were trying to map out a time that worked. Some of those in attendance will tell you Goff basically demanded to throw in the rain, though Goff dismissed that a bit.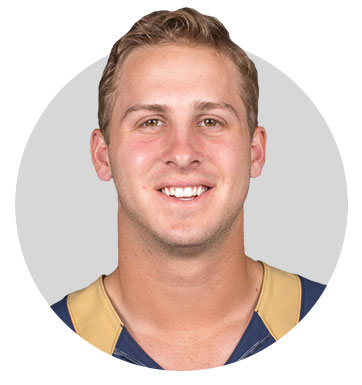 Goff: "I was under the impression that it was at a set time and I was going. I don't know. But it was raining. There was nothing I could do about it."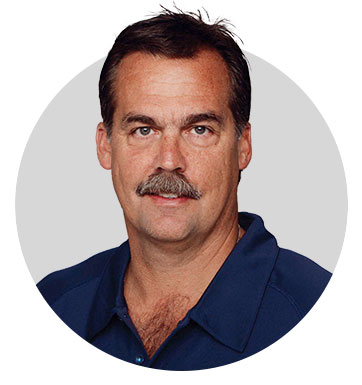 Fisher: "We kept the ball as dry as we could. I had a towel and would put the footballs under my jacket between throws. We were trying to do what we could to keep the balls dry. They were still wet, but we felt like they were manageable for him to throw, and he did a really, really good job with everything."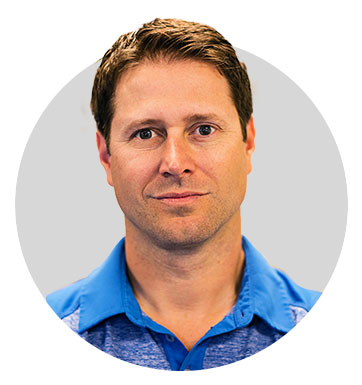 Tollner: "Jared apparently threw the ball exceptionally well that day."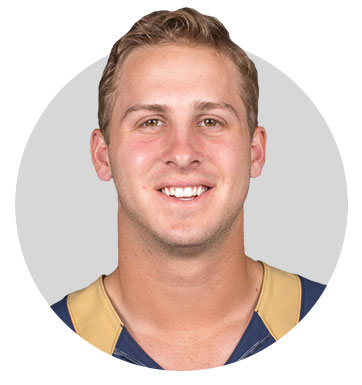 Goff: "It went well. I know when I throw good balls. Yeah."
Wentz was having a different experience with the Browns as a result of a coach's decision to soak balls with water during the workout to try to create adverse conditions.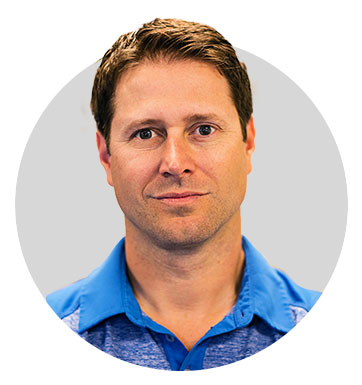 Tollner: It was Cleveland that was doing the wet-ball deal. Their coach would walk up and dump a water bottle on the ball as they're holding it, and then have them take a few reps throwing the ball. … I mean, it was a pretty unrealistic example of a wet ball: You're holding a dry football and somebody pours a bucket of water on it and tells you to keep the grip and throw it."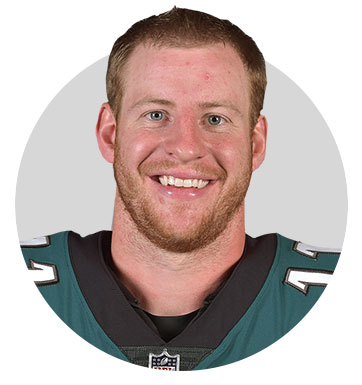 Wentz (after his pro day): "It happens. It was pretty doused. It would've had to be a torrential downpour."
Things went smoother when an Eagles contingent — Pederson, Eagles vice president of football operations Howie Roseman, offensive coordinator Frank Reich, quarterbacks coach John DeFilippo and owner Jeffrey Lurie — visited Wentz in Fargo, North Dakota.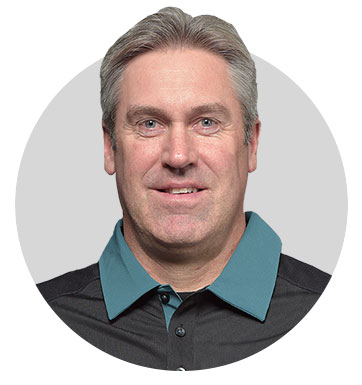 Pederson: "We got off the plane, got right to the stadium, he greeted us right at the door. He was ready to go. He already went through a preworkout before we got there. And then DeFilippo and Frank took him through about 30 minutes of throwing and agility work. Pretty impressive. You sit there and you're going, 'All right, this kid might have a little something.'"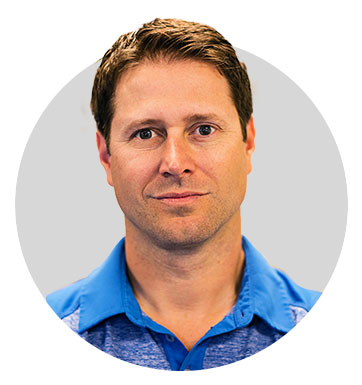 Tollner: They went to dinner — their coaches and Howie — at I believe one of the nicest restaurants in Fargo, and they all had just a genuinely enjoyable dinner. The Eagles group came away really, really impressed by him — the way he carried himself and just his level of confidence."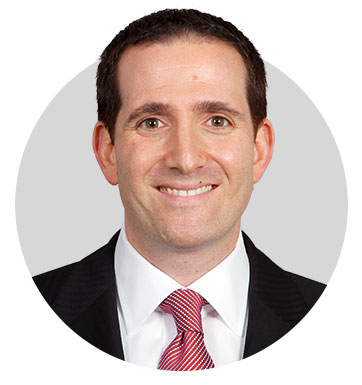 Roseman (on draft day): "His presence when he walks in the room, when he talks to you not only about football but about life, and then when you watch him interact with people. He walks in the restaurant, just the impressions people have. … I saw the manager and the hostess talking to each other and saying, 'Carson is just the greatest guy. He's always so humble, and he's always so appreciative of all of us here.'"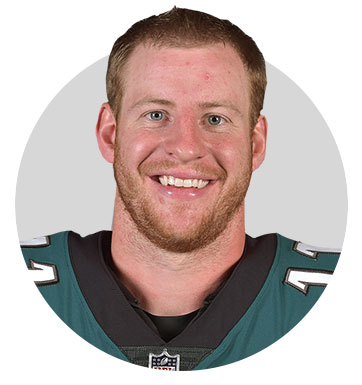 Wentz: "I just remember I felt really confident with all my workouts and board work — drill work, board work, watching film, kind of everything. I felt really good all the way through that draft process with the Rams, with the Eagles, and all the teams that I met with."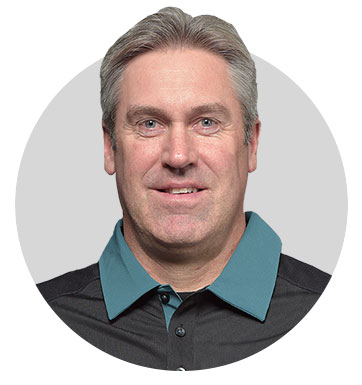 Pederson: "It was toward the end of March we set up that trip to go work out Goff and Wentz and [Kevin] Hogan at Stanford, and then come back and meet with the kid at Memphis, Paxton Lynch, those four guys. And we spent equal amount of time with all of them. We wanted to make sure we were fair with our evaluations. But at the same time, we could have spent two days with Carson. It was easy with him."
Trading up
Goff was in Philadelphia, getting ready for bed on the night of April 13. His visit with the Eagles was scheduled for the following morning. But then he got a phone call. The Rams had acquired the No. 1 pick from the Tennessee Titans, giving up six picks — two of them in the first round — to move up a whopping 14 spots. Kobe Bryant was playing in his final NBA game that night, and the Rams didn't want to steal his spotlight by announcing their trade. The rest of the world would find out the next day.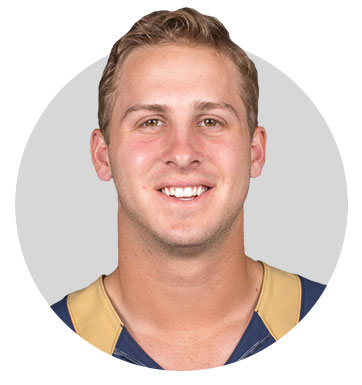 Goff: "I woke up the next morning, and, of course, it's three hours ahead. So I'm in my meetings with Philly. And again, I have so much respect for Philly. I love their coaches and love Lurie, love everything they have going on there, love Howie, and I think they're a really, really good franchise. I'm sitting in an interview — or a meeting, I believe — with one of their psychologists. My phone just starts going buzz, buzz, buzz. It just starts buzzing off the hook. And that's when I was like, 'Oh, shoot, they must've just traded up. It must've just happened.' Sure enough, I look at my phone, and it's happening. I look at the TV, and it's happening."
The Rams had tried to trade up in the draft the prior year, after scouting Jameis Winston and Marcus Mariota. But the Tampa Bay Buccaneers and Titans held the top two spots and wouldn't budge.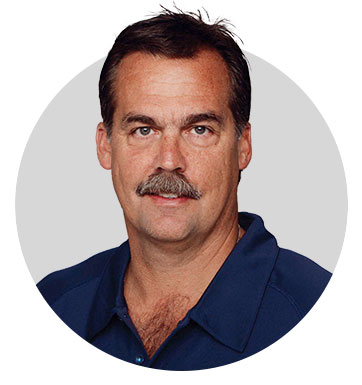 Fisher: "We kind of had a sense of the quarterback class at that time and felt like, to have an opportunity to get a franchise quarterback in that group, we had to go there. … We would have gone through the same exercise had the team stayed in St. Louis. I can say that with absolute certainty. This was a need that the team had to address no matter where we were."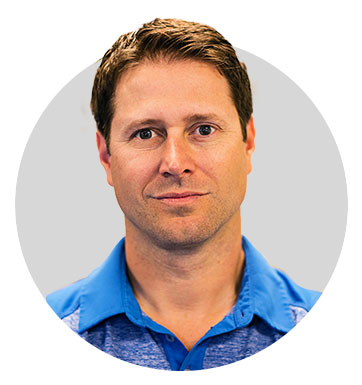 Tollner: "The Titans have the first pick and we represented their quarterback in Marcus Mariota, so there were certainly discussions with Jon Robinson, the Titans GM, about the possibility of moving out of the first pick, and there were discussions with Les Snead, the Rams GM, about trying to get all the way up to No. 1 to ensure he would get the player he wanted. And how can you execute that trade from 15 to 1? Very, very difficult.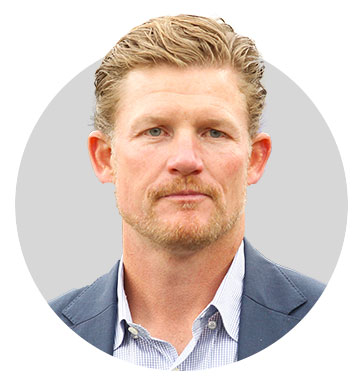 Snead (at the April 14 news conference): "We were at the combine. … You get to draft for suites, and the Titans were our neighbors [in 2016]. It was easy for us to sneak out the back there and chat about the pick. It's a long process. Through the process, you get a feel [the Titans] were willing. But they definitely had a value for their pick. You have that luxury when you have a QB."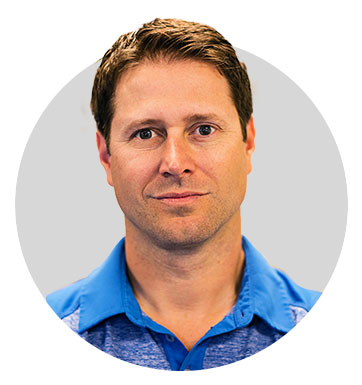 Tollner: "All of this was going on for a couple months prior to the draft. And the Rams became fixated on the idea; Les Snead became fixated on the idea of trading all the way up to No. 1."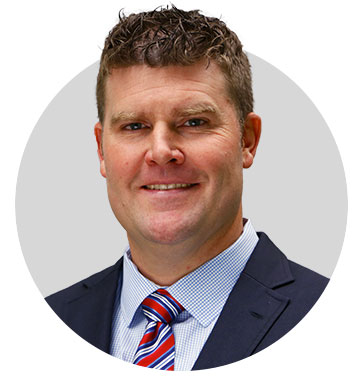 Robinson (to Titans.com on April 14): "We've had some discussions back-and-forth going back to the combine. Some initial, exploratory discussions, if you will. Things kind of heated up over the last several weeks, and then we were finally able to come to a decision."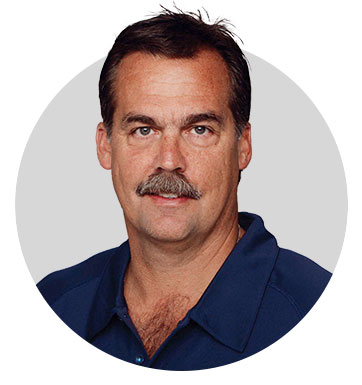 Fisher: "Our board was good with respect to the other quarterbacks, but we felt, to truly have the opportunity to get one of the top two — Jared or Carson — we were going to have to move up. … We really felt at that time, based on all the information we had gathered on both players, we couldn't go wrong if we could get to either one or two."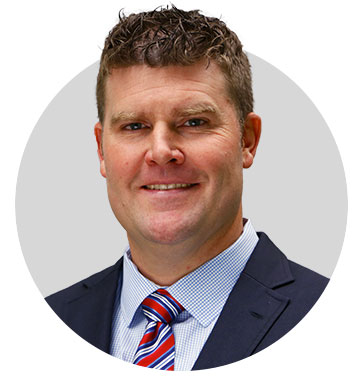 Robinson (to Titans.com on April 14): "It was a chance for us to really bolster the depth of our football team, having six shots at the top 76 players in this draft, not to mention five next year with the extra one and the extra three."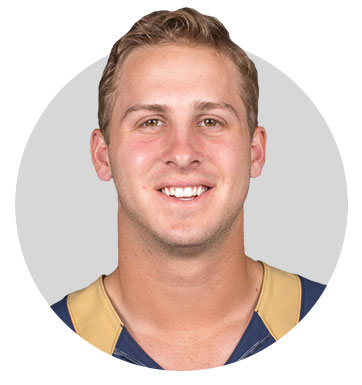 Goff: "I knew it was me or Carson. And we both did. We didn't find out for sure until sometime later, but yeah, that's the first thing you think of is, 'Oh, man, is it me?'"
The Eagles had already traded up from No. 13 to No. 8 in March, but they, too, were eyeing a quarterback. The Browns also wanted a quarterback, but seemingly didn't become infatuated with Goff or Wentz. They went back-and-forth with the Eagles for weeks and ultimately accepted five picks — two in the first round — for the No. 2 overall selection on April 21, seven days after the Rams' trade.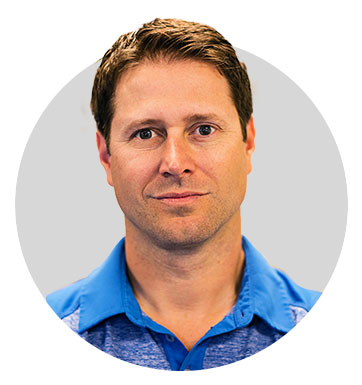 Tollner: "I was in constant communication with Howie [Roseman], and when the Rams executed the trade up to No. 1, then the feeling was, 'OK, who do you think they're going to take?' And I felt it would be Goff, and that's when they started to make the move."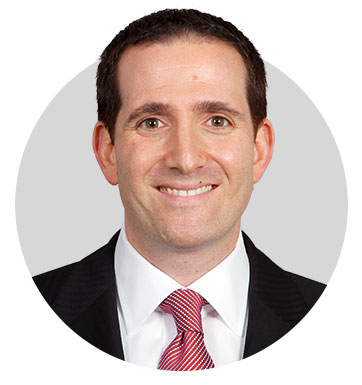 Roseman (on April 21): "It's rare for us to be in the top 10 in the draft, but that was our No. 1 goal in the offseason."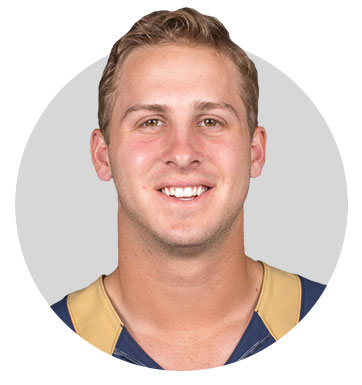 Goff: "I found out about the Eagles' trade on my Rams visit. I was here a week later, and sure enough, on the TV, 'Eagles move up to No. 2.'"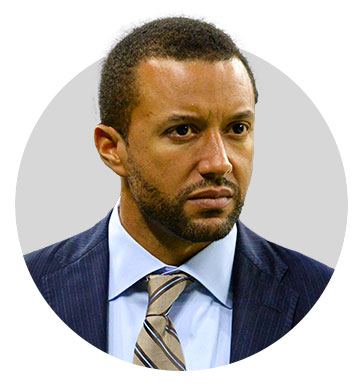 Sashi Brown, former Browns vice president of football operations (at the 2017 NFL combine): "We do like the trade. … Understanding where we were as a roster, understanding that we were passing on the opportunity to take a player, whether it's [defensive end Joey] Bosa or Wentz. … This is a trade when you probably look back at it that will work out for both teams."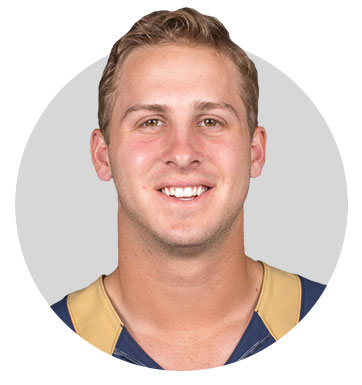 Goff: "At the end of the day, when they were both one and two, I was like, 'Man, those are probably my two favorites.' I liked L.A. the best, but the Eagles were right there. And I would've been very happy with either one of them."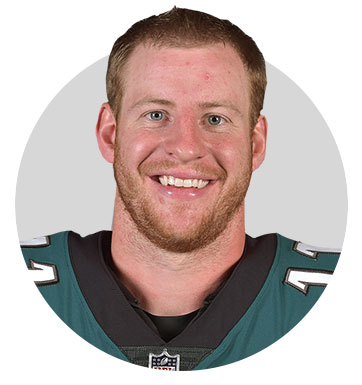 Wentz: "I think it ended up working out for both of us."
The decision
The Rams traveled to play the Oakland Raiders to open the 2015 preseason on Aug. 14. For Snead, who started paying attention to Goff when he became the first true freshman to start at Cal, it was a chance to watch him practice. The Rams' interest in Goff — and desire for a franchise quarterback — grew stronger as the 2015 season played out, ultimately motivating them to move up to the No. 1 overall pick.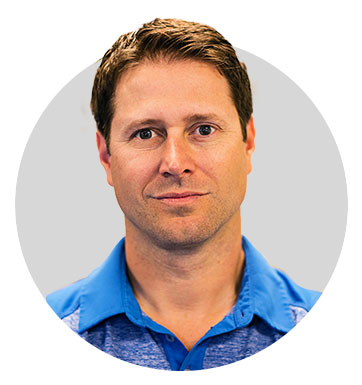 Tollner: "The Rams identified early in the process that they were going to take a quarterback, and they were willing to do whatever it took to get one. I think that they had their sights set on Jared very early."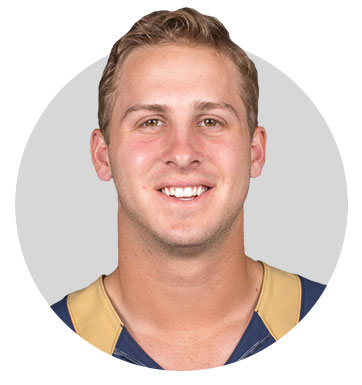 Goff: "I loved the coaches, and I loved the whole [Rams] organization. I liked [chief operating officer Kevin] Demoff, Les, the previous staff. I did like them a lot. I had a good rapport with all of them. I loved Fisher, and Les was awesome. It was just a really good feeling, a really good vibe."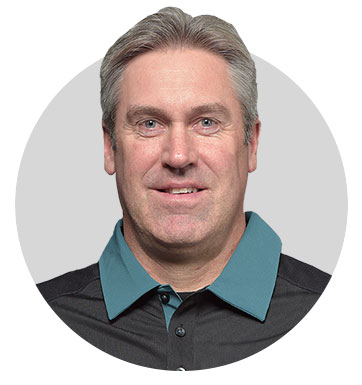 Pederson: "It kind of went back-and-forth. It was like, 'OK, this week it's Carson, next week it's Goff.' As you study and go back and look at all their tape and look at different things, probably the one thing is that you couldn't see bad-weather games with Carson because he was always in a dome. I think he played in one bad-weather game and he played in 40 degrees and raining. That was like the worst he's been in during his college career, where Goff was at least outside — California — there's always going to be rain, different things, so you can compare all kinds of stuff. But at the end of the day, we just felt real comfortable that if we'd get our chance, that [Wentz] would be our guy."
The Eagles worked out Goff, Wentz, Lynch and Hogan in late March, weeks before they would trade from No. 8 to No. 2. They returned to Philadelphia, and that's when they pretty much knew Wentz was the player they wanted.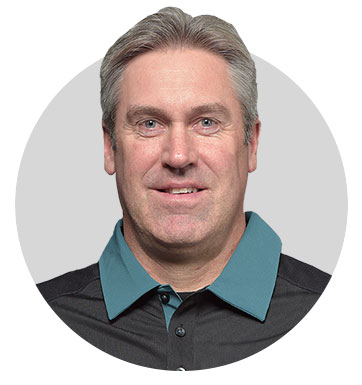 Pederson: "We started writing up our reports and talking some more and doing some more of the analytical stuff with all of the quarterbacks. Then we had the 30 visits, and both Goff and Dak Prescott was here, Carson was here. And we just came away at that point thinking, 'Man, Carson.'"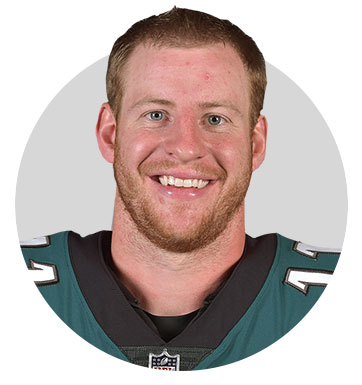 Wentz: "I just felt a great connection with this coaching staff, with the city. Just kind of the blue-collar work ethic — everything about it. I just kind of fell in love with it."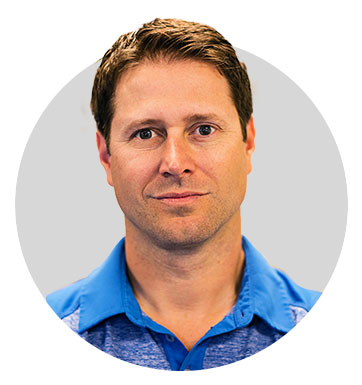 Tollner: "The Eagles made the trade up to two expecting to get Carson, and I think that my gut feel on that was sort of a strong factor for them, and it turned out to be right."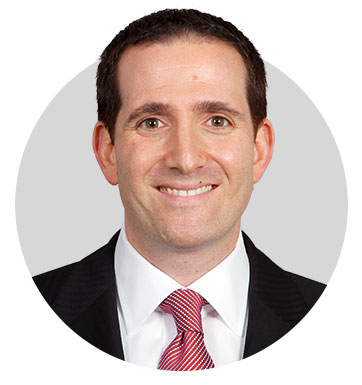 Roseman (on draft day): "He was our top player on our board."
Goff pretty much knew he was going No. 1 about a week before the draft. Snead and Fisher had decided well before that. But they mostly kept it to themselves, partly because they still wanted to hear honest, fair, unbiased opinions from their scouts and coaches. Stan Kroenke, the Rams owner, knew about the decision before he sat down with Goff at Mastro's Steakhouse in Beverly Hills in the days leading up to the draft.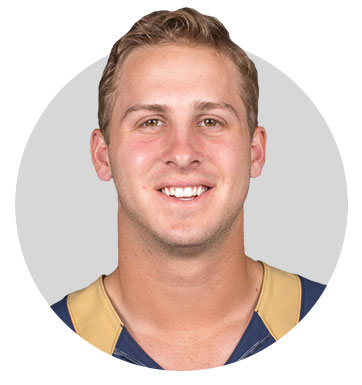 Goff: "We had the same agent. He's got information from the Eagles, he's got information from the Rams. We both find out. It was never for sure until my name was called. So I'm still sitting at the table, waiting for my phone to ring. You never really know for sure."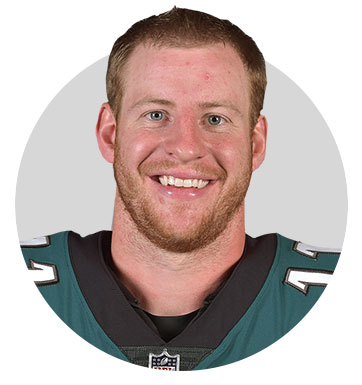 Wentz: "I think we both had a pretty good idea of where we would end up, but we still were just waiting for that call — when the Rams were on the clock, right then and there."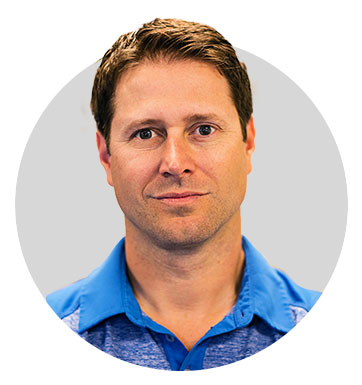 Tollner: "Both of them had the opportunity to spend quite a bit of time with those teams at the combine, at a private workout, at a team visit. And they both came away saying, 'This would be a great place to play. I think I can be successful here.' I think they liked the people, the location. … There were certainly other teams that [they] thought presented great opportunities, as well, but those were two that both players came away saying, 'This would be pretty cool to get drafted here.'"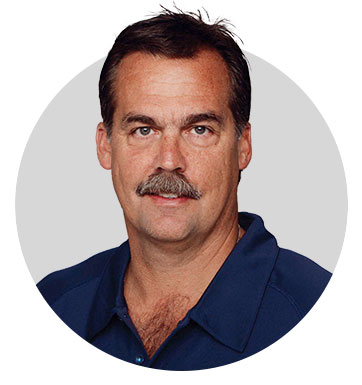 Fisher: "[Goff] was very, very excited. We had a conversation earlier in the day. You're just checking the phones, you're making sure you can get in touch with him. He's got the family in New York, and we told him he would be hearing from us very shortly, once the draft got started. … It wasn't that phone call where he's on national TV. It was the phone call to let him know shortly ahead of time. I know he had a smile on his face, and he said, 'I won't let you guys down. I'm very excited, and thanks for the opportunity.'"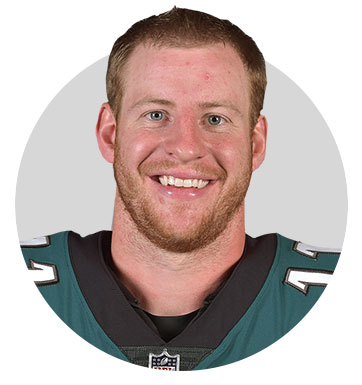 Wentz: "It was a crazy whirlwind. You're playing every scenario in your head. Trying not to, but you naturally are. But at the end of the day, wouldn't trade it for the world where I ended up."
ESPN Denver Broncos reporter Jeff Legwold contributed to this report.
Green Bay Rodgerses vs. Tampa Bay Bradys? Not in Aaron's mind – Green Bay Packers Blog
GREEN BAY, Wis. — Green Bay Packers quarterback Aaron Rodgers made one thing clear well in advance of Sunday's game against Tom Brady: Don't ask him about playing against Tom Brady.
"We talk a lot about dumb media questions; that's one of them," Rodgers said last week during a bye week appearance on "The Pat McAfee Show."
Rodgers had just seen a similar line of questions come up a week earlier in advance of the Chiefs-Ravens game, a game hyped as Patrick Mahomes against Lamar Jackson.
"And it doesn't stop, it really doesn't stop," Rodgers said on the show. "I was watching Lamar and Patrick being asked about it. It's same answer every time. You just want to [say], 'Hey, I'm not playing against him. I'm playing against that defense. He's playing against our defense. Do I need to say this again?'"
If Rodgers was trying to head off the questions well in advance of his weekly session with the media before Sunday's game against the Tampa Bay Buccaneers, it mostly worked.
That doesn't mean he can't appreciate the fact Rodgers vs. Brady III is a football fan's lottery prize. They've split their first two meetings, with Rodgers on the winning side in 2014 at Lambeau Field and Brady on the winning side in 2018 at New England.
Fans were robbed of at least one other matchup — the 2010 game in Foxborough because Rodgers had suffered a concussion the previous week against the Lions.
The one that would have been the biggest never happened because the Packers lost the 2014 NFC Championship Game at Seattle, memorably blowing a 12-point, fourth-quarter lead, thus denying a Rodgers-Brady matchup in Super Bowl XLIX.
Few could have predicted they would meet in 2020. But when Brady jumped to the Bucs this offseason, a bonus byproduct was at least one more meeting between the two future Hall of Famers — even if Rodgers doesn't view it that way.
"Like I said, I'm not playing against Tom; I'm playing against the Buccaneers' defense," Rodgers reiterated this week. "That's how it should be viewed. When it comes to big picture and you guys writing your stories and telling that whole story, which I know is a part of it, it's two older guys. He's a little bit older than I am; he's got me by about six-and-a-half or seven years, but we haven't played a lot because he's been in the AFC the majority of his career and I've been over here."
That didn't stop at least one of Rodgers' teammates from having fun with it.
"Yeah, I mean, we just prayed for Tom Brady versus Aaron Rodgers," Packers left tackle David Bakhtiari said sarcastically. "You got the Tampa Bay Bradys versus the Green Bay Rodgerses. That's the way I look at this game. It's a one-on-one battle."
If there's anything missing from Rodgers' Hall of Fame career, perhaps it's an archrival quarterback. Rodgers and Brady can be considered contemporaries, but not rivals.
Brady had Peyton Manning. They played 17 times (with Brady winning 11) .
Mahomes and Jackson are three years into the NFL and already they've played three times (with Mahomes winning all of them).
Rodgers has played the most against Lions quarterback Matthew Stafford, winning 11 of 15 games. Next up is former Bears quarterback Jay Cutler (13 times, 11 wins).
Outside of the NFC North, his most common quarterback foe is Matt Ryan, and Rodgers evened that series at 5-5 with the Week 4 win at Lambeau Field. Next is Russell Wilson, and Rodgers evened that at 4-4 with last year's playoff win against Seattle.
Even another one of his contemporaries, Drew Brees, hasn't been a regular foe. The Week 3 win at the Saints was just the fifth meeting between Rodgers and Brees, with Rodgers holding a 3-2 edge. He played Brett Favre almost as much, going 2-2 when Favre was with the Vikings in 2009-10.
Lest anyone think Rodgers has underplayed his feelings about playing Brady on Sunday in Tampa, his teammates have projected the same vibe.
"You look at it as a cool thing until the clock starts running," Packers receiver Davante Adams said. "At the end of the day, I don't really care if it's Nate Peterman or it's Tom Brady on the other side, honestly, because that has nothing to do with what I'm doing. I go into kind of a 'black hole'; I get kind of tunnel vision I guess people would call it when I'm on the field. Sometimes I don't even hear the crowd when I'm on the field. I would say probably one of the last things in the world I'm worried about is who's playing quarterback on the other team."
And the same could be said for Rodgers.
Inside the journey of Steelers' Chase Claypool, from Canada to NFL record books
PITTSBURGH — Before Chase Claypool scored four touchdowns in a single football game, he scored 10.
And he probably would have scored more in that game if Khul Sanghera hadn't limited his touches.
"He didn't touch the ball a lot, but when he did, he made the best of it," said Sanghera, who coached Claypool for six seasons in the community football league in Abbotsford, British Columbia. "He gave everything, every drop of Chase that game. That was special."
To keep other players — and their parents — happy, Sanghera had to walk a fine line between managing and developing the Pittsburgh Steelers' future second-round pick and showing good sportsmanship to his own team and opponents.
But when the 10-year-old Claypool got the ball in his hands, things just happened. He couldn't help it.
"The plan was not for him to score 10 touchdowns," his mom, Jasmine, said. "The plan was for him to get a first down so we could keep driving down the field. There were other players that were on the field. It's not like he was the only player on the field. But they'd throw to him in those critical situations at third or fourth down, and he'd score a touchdown. It wasn't intentional: 'Hey we're going to rub your nose in all these touchdowns.' You're not going to tell him, 'Don't score. Just get a first down.'"
Like Sanghera's game plan, the Steelers are still targeting Claypool on third down, and even though the difficulty level has increased tenfold, he's still scoring touchdowns. Last Sunday, in just his fourth game in the NFL, Claypool, 22, scored four touchdowns against the Philadelphia Eagles, two of which came on third-and-long. He might have had another too, if not for an offensive pass interference call. Even so, he was the first rookie in NFL history to catch three touchdown passes and run for another.
"It brought us back to that game," said Jacob Carvery, 27, Claypool's stepbrother, of watching Sunday's four-touchdown performance. "He's making this look so easy."
But nothing about Claypool's journey to the NFL was easy. Coming from Canada, Claypool had to prove he wasn't just regionally good but good enough to make it in the States. And even though he was a muscular 6-foot-4 with the speed and finesse of a much smaller receiver, he had to work hard to catch the attention of American college recruiters.
With the help of a tight-knit football community, Claypool made the improbable leaps from community football in British Columbia to Notre Dame to the NFL, becoming one of 114 Canadians to make an NFL roster.
"I feel like there's so many athletes in America that have played this sport since they were four or five years old," Carvery said, "that what's the point to look into Canada? I get that, but there are some amazing athletes over here, and it's so amazing to see Chase do so well.
"It gives a lot of kids from Canada hope to one day do the same."
---
The first time Claypool handed his mom the registration sheet for community football, she put it on the bottom of a stack of papers and hoped he'd forget about it.
Though her 7-year-old son was already stronger than most kids his age — his stepfather, Palmer Carvery, remembers seeing him with abs at 3 years old — Jasmine was worried about him playing a rough sport, so she conveniently let the registration deadline pass without submitting the paperwork.
Claypool didn't let that happen the next year.
He suited up for the Abbotsford Falcons and quickly put his mom's fears to rest.
"I was like, 'Wow, he's not getting hit at all. He's pretty fast. Maybe this isn't so bad,'" she said.
Claypool's team was a juggernaut, playing in the Provincial Finals — the equivalent of a state championship — five times. They didn't always win, but Claypool almost always dominated.
"He was an anomaly as a child from Day 1," said Chel Sanghera, Khul's wife and vice president of the Fraser Valley Football Community Association. "My husband would say, 'I'd call a play, and then Chase would do something I wouldn't think. I thought he'd only get this far and then he'd be at the end zone already.'"
Claypool supplemented his community football practices with sessions learning from Carvery, five years his senior, in grassy patches around their home. A compact, athletic receiver, Carvery was a stellar athlete, and he taught Claypool the shifty skills and underneath routes he used in his own game. Claypool emulated the 5-foot-10 Carvery and quickly mastered the skill set of a slot receiver, something he continued even as he hit a growth spurt that shot him up by a foot in 10th grade.
"That's the best thing you could possibly have being that big, tall receiver," Carvery said. "Most of those guys are jump-ball or deep-ball threats. Catch the ball and go down or make one move and get tackled.
"To be able to make a drag route as a 6-4 receiver and still make people miss and get a first down pretty much any time he touches a ball is something to say. It's incredibly hard to do at that size."
After community football, Claypool continued to develop in high school at Abbotsford Secondary, where he switched from Canadian Rules to American, and the coaching staff, led by Jay Fujimura and offensive coordinator Teague Funk, kept him on the field almost constantly as a receiver and strong safety. In 12 games, Claypool racked up 1,473 receiving yards and 18 touchdown catches. In all, he had 2,519 all-purpose yards and 29 touchdowns, plus three touchdown throws. He was also tied for the team lead with 74 tackles and five interceptions.
"You can't dream of having a player that good, and then he shows up," Funk said. "So you just kind of give him the ball in as many ways as possible and let him do his thing. Let him be the athlete that he is."
---
Even with so much success in community and high school football, it took a Facebook post and a prayer to put Chase on the radar of American football programs.
Chel, affectionately known as "Mama Chel" to players and parents in community football, recognized Claypool's rare talent and posted dozens of highlight videos on her Facebook page with the hope of catching the attention of someone to further his football career.
"My biggest thing was, I used to pray to the universe: 'Universe. somebody come and find him,'" Chel said.
At the same time, Carvery was playing football for Eddie Ferg, who founded Air Raid Academy and coached a 7-on-7 team. He constantly told Ferg about his little stepbrother and bugged his coach to take a look. While he made his own highlight compilations on YouTube, Carvery encouraged his younger brother to do the same.
"[We were] just some Canadian kids trying to make it," Carvery said.
Eventually, the universe listened, and when Claypool was a high school junior, Ferg came across one of Chel's videos on Facebook.
"I was literally scrolling through," Ferg said. "I want to say it was him returning a punt, so I clicked on her link. He had a punt return for a touchdown, an interception for a touchdown playing free safety, and he had a huge tackle. I was like, 'Who is this kid?'
"I've never seen a kid of that size move that well. He looked like an absolute giant on the film. He was over 6-foot-2, but he moved like he was 5-foot-9."
From there, a combination of Chel's video, Carvery's connection and Ferg's friendship with Funk led Ferg to take Claypool under his wing. Claypool joined Ferg's Air Raid Academy and started traveling to tournaments in the United States.
"Once he got the exposure down there, it was like, 'Who is this monster from Canada? Where did he come from?'" Carvery said. "It was just getting his name out there initially, just getting the exposure to even get looked at from America. It's very challenging from Canada."
Ferg also distributed his highlights to coaching connections at Division I programs.
Less than 24 hours after Ferg sent the first tape out to a coach at Nevada, Claypool had a scholarship offer. Word about Claypool spread quickly in coaching circles as Ferg got his videos in front of more coaches. Letters and phone calls poured in and offers soon followed. Claypool got his first offer early in 2015, and by that summer, he'd committed to Notre Dame.
"When big schools are calling, asking what he's like and asking for everything that you know about him, and then, you know, a couple hours later they're offering, it's just pretty amazing," Ferg said. "Because you see somebody's dreams becoming a reality."
It wasn't an easy transition to Notre Dame, where the talent level was leaps and bounds from that in British Columbia. After primarily playing special teams his first season, Claypool steadily picked up steam until his senior season, when he scored 13 touchdowns and had 1,037 receiving yards.
Enamored with his 4.42 speed and 80-inch wingspan, the Steelers, known for their prowess in drafting wide receivers outside of the first round such as Antonio Brown and Emmanuel Sanders, selected him with their first pick in the 2020 draft, No. 49 overall. His physicality and willingness to block and play on special teams had put him even higher on the organization's draft board, and the Steelers thought he'd probably be gone by the time they picked.
"I was really excited when he ran a sub-4.4 at the combine, and I don't get excited because boy, you just assume you're probably not going to get to him at 49," offensive coordinator Randy Fichtner said in April.
But the Steelers did, and he fit in right away.
Though adjusting to NCAA Division I football was difficult at first, it set the foundation for a smoother start to his professional career. With four receiving touchdowns, he already ranks eighth among Canadian NFL players, and he's rushed for another.
"You know, it wasn't a huge jump," Claypool said, "in terms of playbook and then speed of the game. I adjusted pretty, pretty quickly to that."
---
With the COVID-19 pandemic making it next to impossible for Claypool's family and support system to travel from British Columbia to see any part of his rookie season in person, they found another way to be on the sideline.
Every week, family and friends enter the Steelers' Virtual Sideline Experience giveaway, where they can win a chance to watch warm-ups from a camera on the field via Zoom.
Jasmine's sister-in-law won for the Week 3 game against the Texans.
Decked out in Steelers gear, the family gathered at her house and watched as Claypool and his teammates stretched, and they shouted excitedly when coach Mike Tomlin and wide receiver JuJu Smith-Schuster walked over to the cameras and waved.
But Claypool never came by.
"I gave him heck," Jasmine said. "He said he noticed it at the end, but it was too late, and he was running off after the warm-up."
But even if his family didn't get to see him that day, he saw them. The whole group appeared doing a pre-recorded cheer on the video board during a fourth-and-1 play.
With the stellar start to Claypool's professional career, it's a good bet his family will get a chance to cheer him on in person someday.
"He was like 'Yeah, I looked up and was like, hold up? Is that my family? I think my family is up there,'" Jacob Carvery said. "It's really, really cool to be a part of it.
"For us to miss his first game and stuff like that is heartbreaking. But we are so freaking proud of what he has done, who he has become, what football has made him into."
Source — Denver Broncos RB Melvin Gordon out vs. New England Patriots with illness
Running back Melvin Gordon is not traveling with the Denver Broncos and will miss Sunday's game against the New England Patriots, a source confirmed to ESPN.
Gordon did not practice Friday and was sent home because of an illness. Broncos coach Vic Fangio said the illness was not COVID-19 related.
The team leader in carries (65), rushing yards (281) and rushing touchdowns (3) this season, Gordon was being treated by the medical staff.
Phillip Lindsay, who is expected to play in his first game since injuring his toe in the first half of the season opener, and Royce Freeman are the only other running backs besides Gordon on the current 53-man roster. Jeremy Cox is expected to be elevated to the active roster from the practice squad to provide depth at running back.
9News first reported that Gordon would not play Sunday.
ESPN's Jeff Legwold contributed to this report.