Los Angeles Angels' Albert Pujols passes Willie Mays on all-time home run list
ANAHEIM, Calif. — Los Angeles Angels slugger Albert Pujols passed Willie Mays for fifth place on the career home run list, hitting No. 661 on Friday night against Texas.
The 40-year-old Pujols connected for a solo homer with one out in the fifth inning. He sent Wes Benjamin's fastball on a 1-2 count over the wall in left field.
Pujols has hit five homers this season. He tied Mays last Sunday at Colorado.
It is only Pujols' second home run since Aug. 4. He now trails only Barry Bonds (762), Hank Aaron (755), Babe Ruth (714) and Alex Rodriguez (696).
The Angels quickly congratulated Pujols on Twitter.
Congratulations, Albert. What an incredible accomplishment 🙌 pic.twitter.com/dxQObF7tI8

— Los Angeles Angels (@Angels) September 19, 2020
Pujols has one more season left on his contract with the Angels after this year.
Benjamin was the 428th different pitcher Pujols homered against in his career. Only Bonds has homered against more (449).
The Associated Press contributed to this report.
Chicago White Sox decline options on Edwin Encarnacion, Gio Gonzalez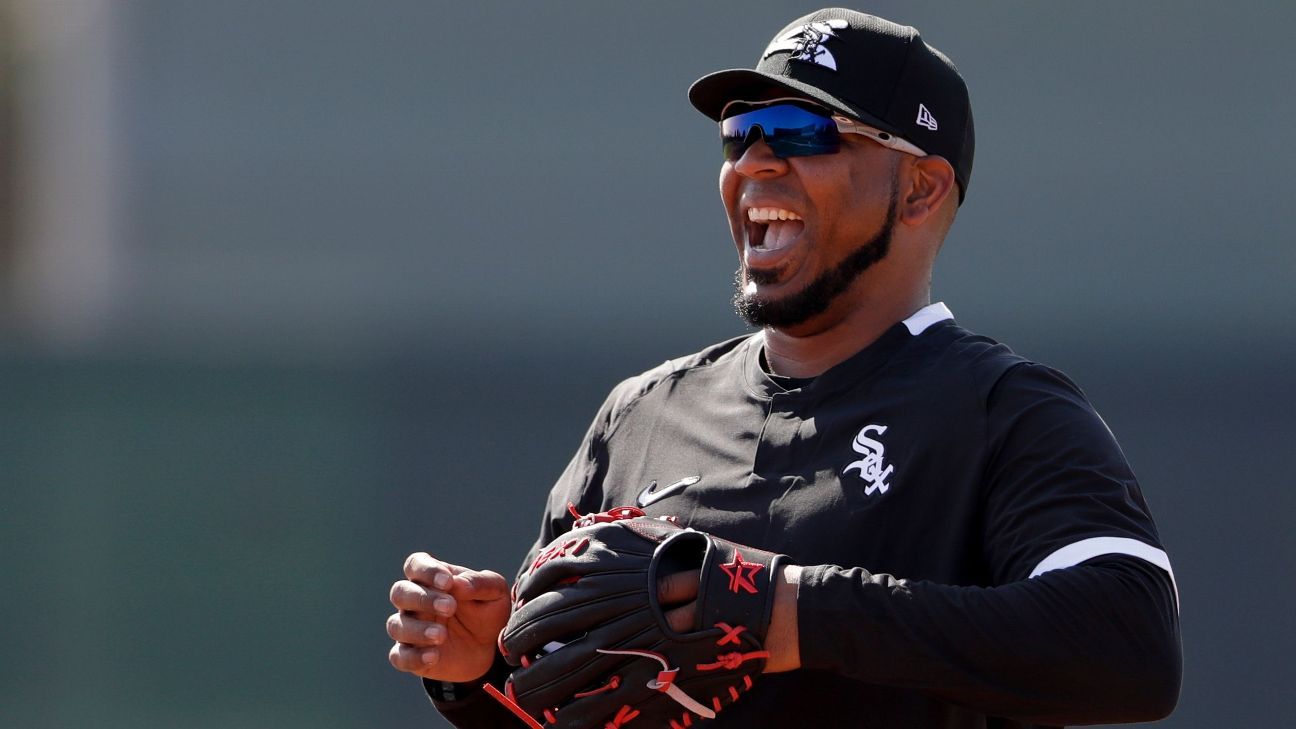 CHICAGO — The Chicago White Sox have declined a $12 million option for designated hitter Edwin Encarnacion and a $7 million option for left-hander Gio Gonzalez.
The team announced the moves Friday, making both players free agents. Encarnacion's deal did not include a buyout, while Gonzalez will receive $500,000.
The team also exercised a $3.5 million option on utility man Leury Garcia, reinstated right-hander Michael Kopech from the restricted list and activated righty Jimmy Lambert from the 60-day injured list. The club lost infielder Yolmer Sanchez on waivers to the Baltimore Orioles.
The 37-year-old Encarnacion hit .157 with 10 home runs during the shortened 60-game season. His .377 slugging percentage was the lowest in his 16-year career and his first time below .450 since 2009.
Gonzalez, 35, had a 4.83 ERA in 12 appearances, including four starts. The 13-year veteran struck out 9.7 batters per nine innings, his best rate since 2009.
Corey Kluber becomes free agent after Texas Rangers pass on $18M option
ARLINGTON, Texas — The Texas Rangers on Friday declined the $18 million contract option on right-hander Corey Kluber, who lasted just one inning in his only start before a shoulder injury ended his season.
Kluber gets a $1 million buyout, and the club has said it is interested in re-signing Kluber to a less expensive deal.
The Rangers acquired the two-time Cy Young Award winner from Cleveland last offseason in exchange for hard-throwing reliever Emmanuel Clase, who was suspended 80 games after testing positive for a banned performance-enhancing substance.
Kluber threw 18 pitches in his only inning for the Rangers, leaving with shoulder tightness in a 5-2 loss to Colorado in the third game of the season. The 34-year-old was diagnosed with a small tear in his shoulder muscle the next day.
It was Kluber's first appearance with a team other than Cleveland, and his first start in almost 15 months after his right forearm was broken by a line drive in what ended up being his final start for the Indians on May 1, 2019. Kluber was close to returning later that season when an oblique injury sidelined him again.
Kluber's five-year run as an Opening Day starter ended this past season. He was 98-58 with a 3.16 ERA for the Indians and pitched at least 200 innings five straight seasons before breaking his forearm.
The Rangers planned to have Lance Lynn, Mike Minor and Kluber as their top three starters this past season. Lynn is all that remains for now. Texas hung on to its best pitcher despite being out of contention at the trading deadline in the pandemic-shortened season. Minor was traded to Oakland for two minor leaguers.
Texas also assigned right-hander Luke Farrell to the minor leagues, and right-handed reliever Ian Gibaut was sent to Minnesota on a waiver claim.
Major League Baseball cancels owners meetings, winter meetings due to COVID-19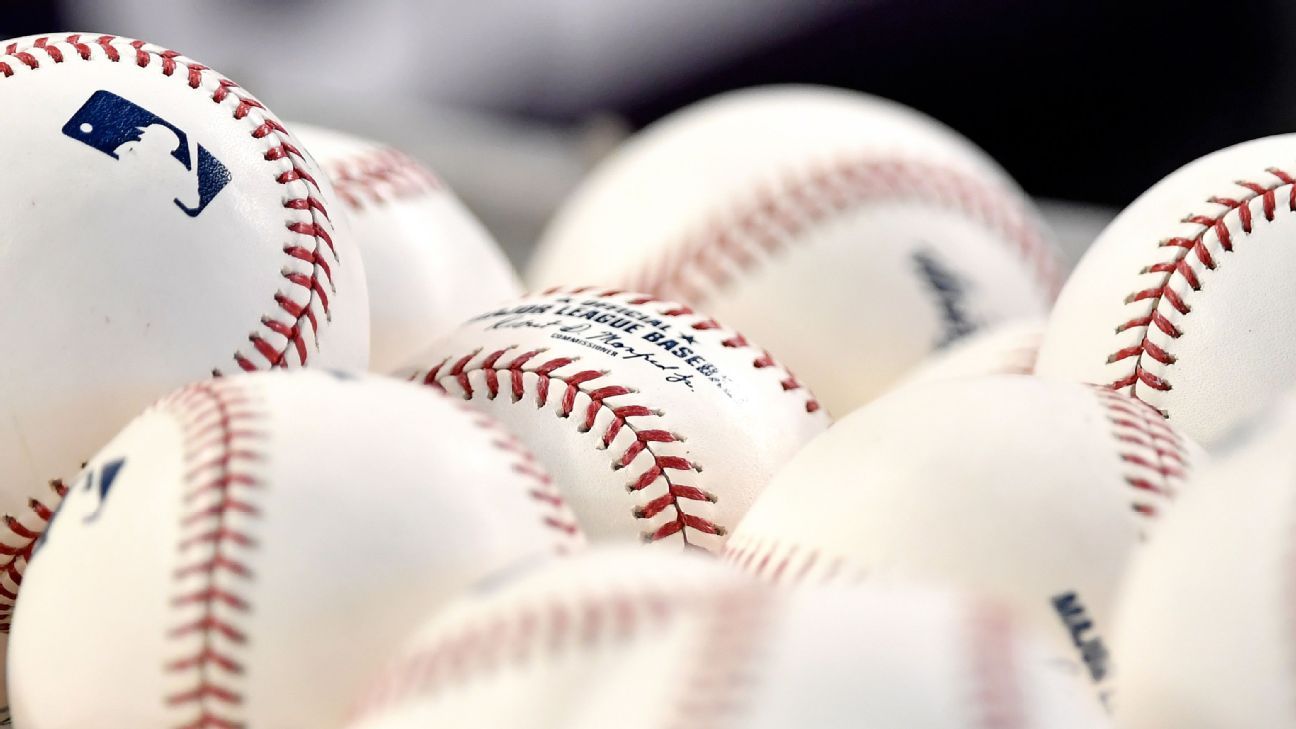 After shortening the 2020 Major League Baseball regular season, the COVID-19 pandemic is already impacting the offseason, as the league announced Friday the cancellation of both the owners meetings in November and the winter meetings in December. Instead, agendas will be conducted virtually as needed.
The cancellation of the winter meetings is a big blow to the sport because it's the annual time for organizations — both on the major league and minor league side — to come together in one place. Job fairs, trade shows and award announcements are normal winter meetings events, along with trade talks. None will take place in person in 2020.
The general managers meetings, held in early November, had already been canceled. The owners meetings were scheduled for Nov. 17-19 in Arlington, Texas, while the winter meetings were to be held Dec. 7-10 in nearby Dallas.
Baseball has not announced any changes to the schedule for spring training, but it's possible it won't start on time, according to sources familiar with the situation.