Sources — Arizona Cardinals lineman Marcus Gilbert opts out of 2020 NFL season
TEMPE, Ariz. — Less than an hour after Arizona Cardinals coach Kliff Kingsbury said he has not had discussions with players about opting out of the 2020 NFL season, the team had its first player choose not to play.
Right tackle Marcus Gilbert has opted out, sources told ESPN NFL Insider Adam Schefter.
Kingsbury said late last month that if Gilbert, who missed last season with an ACL injury, could start camp playing at the level that helped him establish a nine-year career, then he's "going to slide right back in there at right."
A little less than an hour before the news about Gilbert broke, Kingsbury was asked on a videoconference call whether he had talked with any players about opting out.
"I've not had those discussions," Kingsbury said. "That's obviously an area that we respect and understand every person in this league has to do what's best for themselves and their family, and so I think you've seen the league is very understanding of that and want guys to do what they need to do in their own personal lives.
"I've not had those discussions yet but that's something obviously we're open to."
Gilbert has not played a full regular season since 2015 — with his last four seasons riddled with injuries and suspensions. He's finished the past two years on injured reserve, and he returned for 2020 on a one-year deal for $1.05 million.
Losing Gilbert, however, doesn't hamper the Cardinals' depth at right tackle.
They drafted Josh Jones out of Houston in the third round in April; have Justin Murray, who started 12 games at right tackle last season; and signed Kelvin Beachum, who Kingsbury said can play right or left tackle, in mid-July.
"We're excited about that depth," Kingsbury said. "I think we didn't expect to have Josh around there in the third round. We had him rated a lot higher than that, so to pick him up there was huge.
"We feel like we're in a lot better place this year to start the season than we were last year and that's what you want to see. You want to see that type of progression, particularly with your offensive line."
Can body overhaul mean production upgrade for Rams' Jared Goff? – Los Angeles Rams Blog
THOUSAND OAKS, Calif. — He says he has always taken his job seriously, but this season, Los Angeles Rams quarterback Jared Goff is taking his preparation a step further.
"You can see that there is a different gear with the way he's preparing," right tackle Rob Havenstein said. "I mean, shoot, he even has his own diet going on. Get that body right."
Teammates have taken notice of the new Goff. "He's in the best shape of his life," tight end Tyler Higbee said.
However, Goff's head coach has not.
• Washington's goal: Slow Kyler Murray
• How Stanley found his drive at a drive-thru
• MVP Lamar Jackson up next for Texans
• Why Derrick Henry's stiff-arm is so effective
• Fans allowed in your stadium? Check here
"No," Sean McVay said, chuckling, when asked if he could see a difference in Goff because of his newfound diet. "I haven't seen him with his shirt off — so, I'd be able to tell you if I saw him with his shirt off."
The 6-foot-4, 222-pound Goff is hoping the results will be noticeable with his shirt on.
After an uneven 2019 season that included a statistical downturn in several major categories, Goff is not only ready to return to form, but wants to perform even better than when he helped the Rams to consecutive division titles and a Super Bowl appearance to end the 2018 season.
"Put in a lot of work this offseason," said Goff, who signed a four-year, $134 million extension before the 2019 opener. "Had a lot time to really reflect and figure out what [I] wanted to get better at and really focus on."
Last Sunday, Goff and the Rams got off to a promising start, opening the season with a 20-17 victory over the Dallas Cowboys at SoFi Stadium.
In Week 2, they'll embark on their first road trip of this unusual coronavirus season to play the Philadelphia Eagles and quarterback Carson Wentz, the No. 2 pick behind Goff in the 2016 NFL draft, at Lincoln Financial Field.
With Goff now in his fifth season, the Rams' offense firmly belongs to the former top overall selection, who becomes the focal point of a unit that no longer includes running back Todd Gurley II.
"I've been very pleased with his decision-making, his ownership, his command of the offense," said McVay, now in his fourth season as coach.
Goff intends to take advantage of 1,000-yard receivers Robert Woods and Cooper Kupp, Higbee, as well as a trio of running backs. But to do that, Goff took extended measures to improve himself.
"I have the whole thing going now," said Goff, who turns 26 in October. "And I feel really good."
He worked with a trainer over the offseason, hired a nutritionist to examine and shape his diet and a chef to prepare meals. Goff says it was partly an effort to become more mobile and quicker on his feet, though he didn't divulge his new superfoods.
"Hopefully, I can extend plays a little bit better than I have throughout my career," he said.
A season after being ravaged by injuries and inexperience, an improved and sturdier offensive line will help Goff's attempt to bounce back from a season in which he threw 16 interceptions to 22 touchdown passes. So will his intangibles, including an accurate arm and bad memory.
"I remember being with him in camp and he would have stretches in camp where I'd be like, 'My goodness Jared, this is bad, like you're making bad decisions, you're late with the football, it's coming out of your hand funny,'" said Dan Orlovsky, an ESPN NFL analyst, former NFL quarterback and a brief teammate of Goff's during training camp in 2016. "And then you'd have the very next period, he'd look like Joe Montana."
Even with an arm that can place any pass with precision, it might be Goff's ability to move on from disappointment that could be considered his best asset, and his best hope to rebound.
"It's always been a strength of mine," Goff said. "And something that a lot of people have noticed as teammates throughout my life."
It helped him quickly put behind the seven winless starts he made as a rookie under former coach Jeff Fisher, and he went on to put together an 11-win season in 2017, helping spark the Rams to their first division title in 14 seasons.
And it will help him move on from the disappointment of 2019, when the Rams finished 9-7 and missed a playoff appearance only a year after a Super Bowl run. Goff passed for 10 fewer touchdowns (32 to 22) than 2018 while throwing four more interceptions (12 to 16). His total quarterback rating plummeted from 63.7 in 2018 to 50.6, dropping him from a top-10 ranked quarterback to 22nd in the league.
Along with Goff's self-improvement efforts, McVay also took the initiative to hire Kevin O'Connell as offensive coordinator, filling a role that sat vacant the past two seasons after Matt LaFleur's departure.
O'Connell not only will assist with preparing the offensive game plan, but has become the de facto quarterbacks coach.
Goff expressed excitement over the arrival of O'Connell, who was Washington's coordinator last season and spent five seasons as an NFL backup quarterback.
"He's played the position," Goff said. "He understands the little intricacies that go along with playing it."
O'Connell and Goff choose different skills to work on daily, including Goff's fundamentals, stance and posture. They've also continued to focus on his footwork, an effort Goff honed in on during the offseason.
Goff's accuracy has proved to be a difference-maker in the Rams' past three seasons. But could his diet help provide an extra boost this year? That's still to be determined.
"We'll see if that pays off," Goff said.
For McVay, diet or not, he likes what he sees from his quarterback … at least on the field.
"He's feeling good, he's playing good football," McVay said. "So that's the most important thing. Whether he looks better or not without his shirt off. I think [Goff's girlfriend] Christen cares about that more than me."
Story of 1-2 in 2016: How Goff and Wentz ended up in L.A. and Philly – Philadelphia Eagles Blog
Editor's note: This has been updated after originally publishing in December 2017.
The careers of Jared Goff and Carson Wentz, the top two picks in the 2016 draft, intersect once again Sunday in a Week 2 matchup (1 p.m. ET, Fox) between the Los Angeles Rams (1-0) and Philadelphia Eagles (0-1). This will be the second time they have squared off since reaching the NFL, with the Eagles winning the first matchup in 2017 — a game best remembered for the season-ending knee injury Wentz suffered while diving into the end zone.
Both quarterbacks find themselves at a crossroads of sorts. They have experienced team success (the Eagles and Rams have each been to the Super Bowl during their tenures) and individual achievement since coming into the league, flashing brightly at times, but haven't quite established themselves among the elite at the position because of some inconsistencies in play and in Wentz's case, injuries.
Now in Year 5, we are about to learn whether Wentz and Goff can level up.
What we can say for sure is the juices will be flowing Sunday.
Goff and Wentz are represented by the same agency, Rep 1 Sports, and trained together during the pre-draft process. That unique set-up brought the competitive side out of both athletes, as they went throw-for-throw with the unspoken understanding that the No. 1 overall draft slot was on the line.
Leading up to their first meeting as pros, we took a look back at the pre-draft process and told that story from the accounts of those who experienced it. The four executives directly involved — for the Rams, Eagles, Tennessee Titans and Cleveland Browns — declined interviews. But several others shared their memories of the 2016 draft.
Training together
Goff and Wentz worked side-by-side in their competition to become the No. 1 pick. They not only became the first 1-2 quarterback combo to share an agent — Ryan Tollner — but they trained together in the lead-up to the draft. Three days a week, they would take the field, alternating snaps and matching throws.
With North Dakota State advancing to the FCS championship game, Wentz arrived in California to begin training a week later than Goff and was itching to catch up.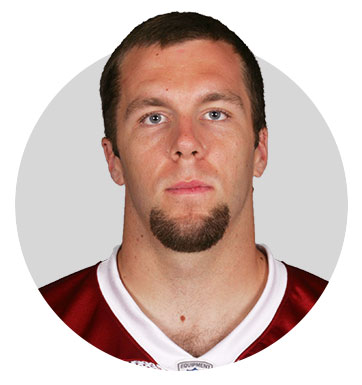 Ryan Lindley, former NFL quarterback who trained Wentz and Goff: "I want to say [Wentz] took a red-eye right after they played their championship game and came right out to Orange County from Texas and wanted to get going. I was like, 'Hey, man, you're coming off wrist surgery not even eight weeks earlier, came off playing a football game the day before. We can take a couple days off.' But he wanted to get right to work. And I think it irked him a little bit that Jared already had a week up."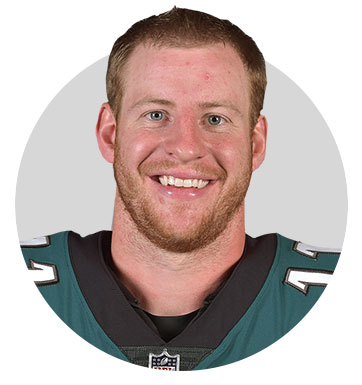 Wentz: "We had just finished winning our fifth national championship there, and I knew I was already a couple weeks behind, kind of that pre-draft prep and everything, so I was ready to get it going. I just got out there as quickly as I could."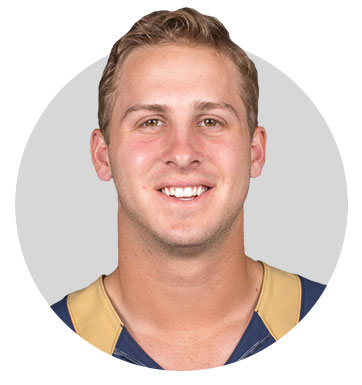 Goff: "I met him. Immediately, right away, you can tell what type of worker he is."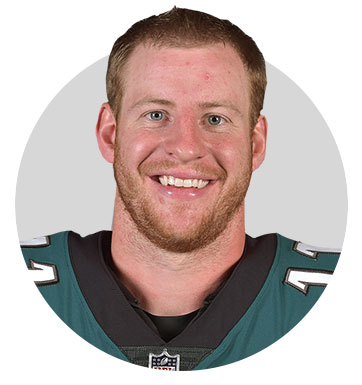 Wentz: "Jared and I, we threw on the field together a couple times a week. But we had our own private film sessions with our quarterbacks coach and everything and kind of did our own thing. It was just good to be around him."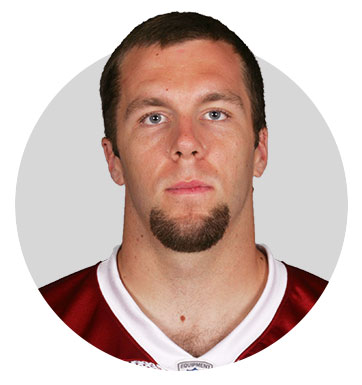 Lindley: "I mean, obviously Jared took it seriously and knew it was a big deal and was excited to work with us. But once Carson got there, you knew there was a bar being set, and each one wanted to jump the other each day and raise it even higher. … You put two alphas in a cage, they're going to put their hair up and be a little bit on edge, go after it a little bit."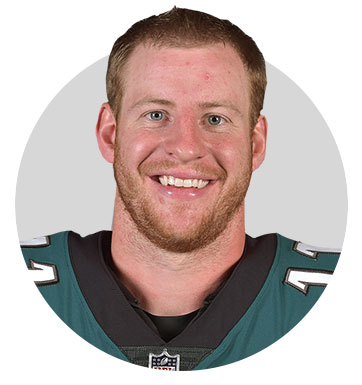 Wentz: "He can throw the ball well. He had a lot of arm talent. And he's a great dude. We got along great."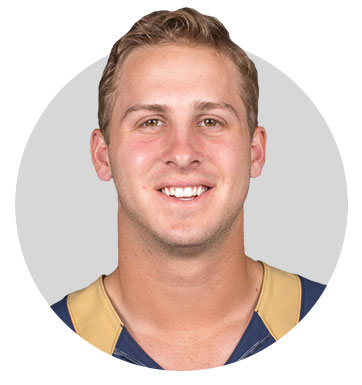 Goff: "Most times, through my life, I've thrown, and thrown with quarterbacks, and you kind of know where you are with them, for the most part. I remember throwing with him and it was like, 'This guy can play.' Right away. I'm like, 'OK, he can play.'"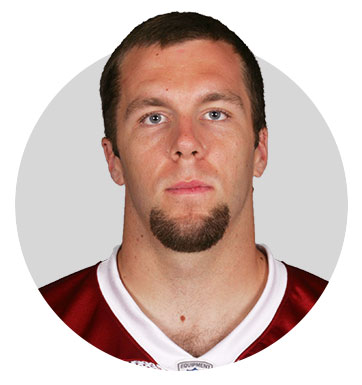 Lindley: "At the time, coming in, Jared was a better deep-ball thrower. He's done a little bit more of that — obviously they kind of aired it out at Cal — and Carson was, and still is, an amazing thrower on the run. And he could do a lot with his feet. … I felt good with their progress, but you could kind of see if one was a lot better than the other, they'd want to do it again. 'Let me get another rep. I can do better. I can do better.'"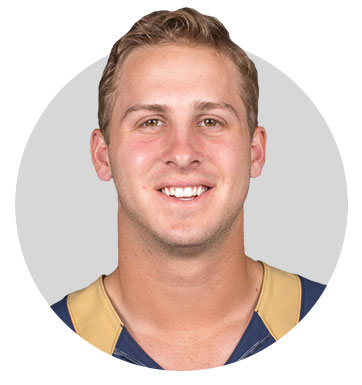 Goff: "Of course, the competitor in me, every time he throws a good throw, I want to throw a good throw. And I'm sure it was the same with him."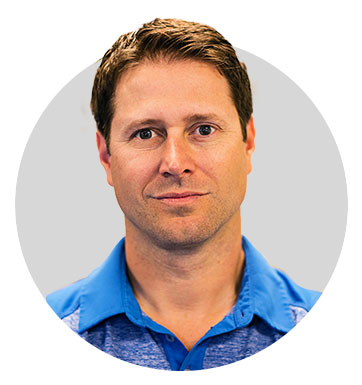 Tollner: "They pushed each other in terms of preparing and watching film and in the weight room, out on the field throwing. And one thing that I think was evident to both players from Day 1 was, 'This other guy's pretty good.'"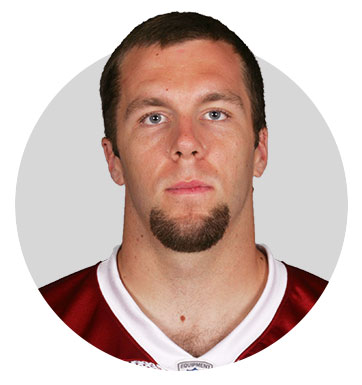 Lindley: "The battle for who was the first quarterback taken was out there, for sure. I think at the end of day, each one of them — that's a feather in your cap to be labeled by an NFL team as the best guy in your draft class. And I think they wanted that."
Throughout their workouts, it was not uncommon for Goff or Wentz to check in with Lindley to gauge his take on the competition.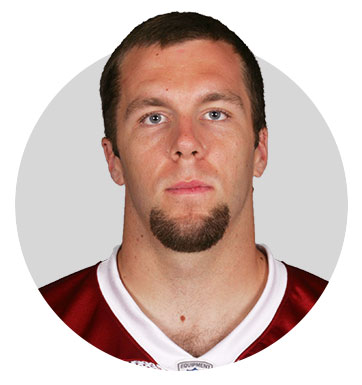 Lindley: "It would be different each day. Both have a different way of putting it out there. They'd never completely throw it out there like, 'Yo, how did I look compared to Carson?' I don't think either of them was that self-conscious. But it would be like, 'Hey, I noticed I needed to improve on this a little bit. How does so-and-so do that?' You could see it getting to know them. But at the end of the day, they wanted to keep it veiled and know they were kind of checking in subtly."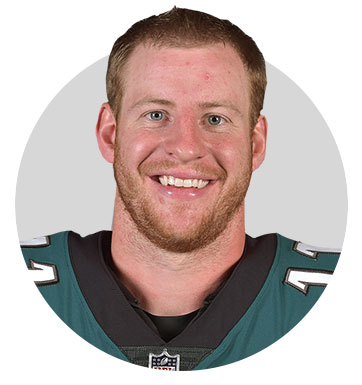 Wentz: "I think we both kind of loved the competition and everything, and it made us both better. I thought it prepared us well for the draft."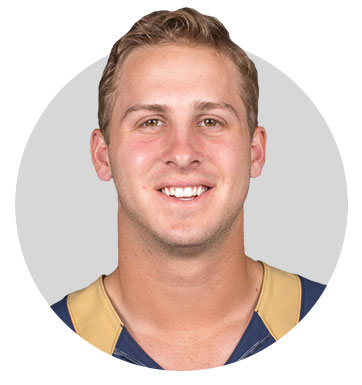 Goff: "It definitely pushed both of us. I don't think there was any, 'I want to go higher than him.' I wasn't feeling anything that way, and I don't think he was, either. I think, for both of us, it was, 'We want to end up in a good situation. Regardless of who goes first, who goes second, both of us want to end up in a good situation.'"
Private workouts
Weather — and even the simulation of weather — played a role in how the draft process unfolded. A North Dakota blizzard on March 24 kept 14 teams from attending Wentz's pro day. Only one head coach, the Cleveland Browns' Hue Jackson, was in attendance. "Divine intervention," Eagles coach Doug Pederson said, looking up to the heavens. California rain proved to be a key ingredient in the Rams' courtship of Goff. The skies opened over Berkeley prior to their private workout with the Cal quarterback, setting precisely the scene they needed.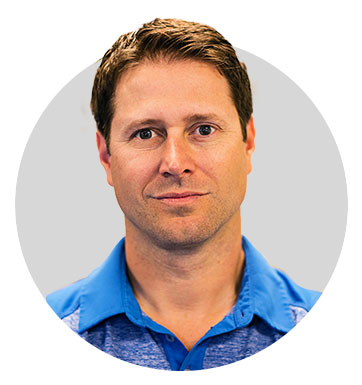 Tollner: "One of the questions related to Goff was, he's California born and bred, and could he still throw the ball in adverse conditions? If you recall, there were questions in the process about Jared's hand size, how he grips the football, and how might a rainy day, a late December outdoor contest, affect his ability to throw the ball? It was a cold, kind of windy day in California with rain, and Jared really embraced the opportunity to go out and throw for the Rams' brass."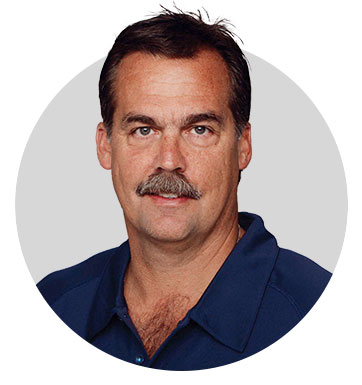 Former Rams coach Jeff Fisher: "We had watched the weather early that day and we felt like we were going to have a window of about an hour and a half or two hours to get it done. But he preferred to just throw in the rain."
The Rams' contingent included Fisher, general manager Les Snead, offensive coordinator Rob Boras, quarterbacks coach Chris Weinke and receivers coach Mike Groh. They stayed at the Claremont Hotel in Berkeley, California, and Goff was coincidentally staying there, too. They ran into each other in the lobby the night before their workout, which took place the weekend after the combine. The Rams were trying to map out a time that worked. Some of those in attendance will tell you Goff basically demanded to throw in the rain, though Goff dismissed that a bit.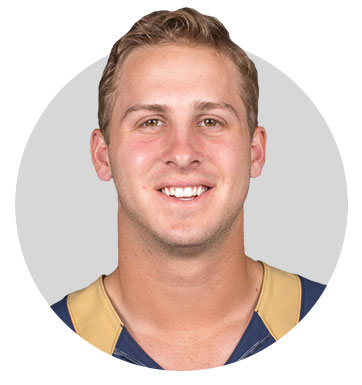 Goff: "I was under the impression that it was at a set time and I was going. I don't know. But it was raining. There was nothing I could do about it."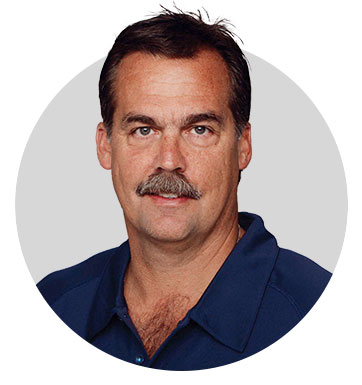 Fisher: "We kept the ball as dry as we could. I had a towel and would put the footballs under my jacket between throws. We were trying to do what we could to keep the balls dry. They were still wet, but we felt like they were manageable for him to throw, and he did a really, really good job with everything."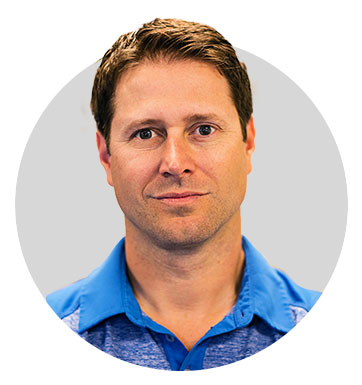 Tollner: "Jared apparently threw the ball exceptionally well that day."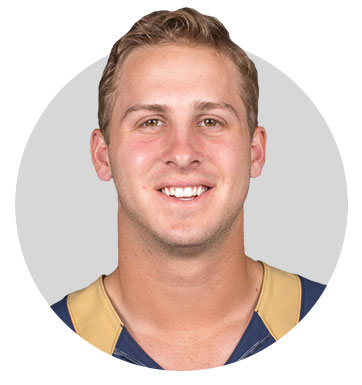 Goff: "It went well. I know when I throw good balls. Yeah."
Wentz was having a different experience with the Browns as a result of a coach's decision to soak balls with water during the workout to try to create adverse conditions.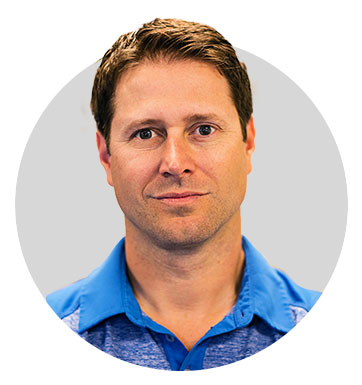 Tollner: It was Cleveland that was doing the wet-ball deal. Their coach would walk up and dump a water bottle on the ball as they're holding it, and then have them take a few reps throwing the ball. … I mean, it was a pretty unrealistic example of a wet ball: You're holding a dry football and somebody pours a bucket of water on it and tells you to keep the grip and throw it."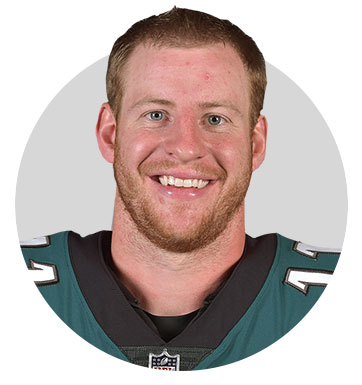 Wentz (after his pro day): "It happens. It was pretty doused. It would've had to be a torrential downpour."
Things went smoother when an Eagles contingent — Pederson, Eagles vice president of football operations Howie Roseman, offensive coordinator Frank Reich, quarterbacks coach John DeFilippo and owner Jeffrey Lurie — visited Wentz in Fargo, North Dakota.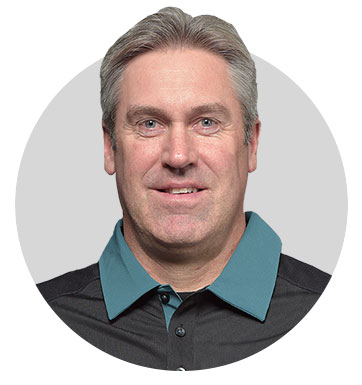 Pederson: "We got off the plane, got right to the stadium, he greeted us right at the door. He was ready to go. He already went through a preworkout before we got there. And then DeFilippo and Frank took him through about 30 minutes of throwing and agility work. Pretty impressive. You sit there and you're going, 'All right, this kid might have a little something.'"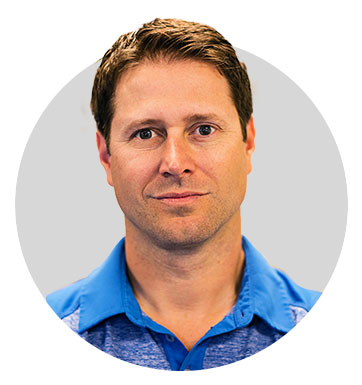 Tollner: They went to dinner — their coaches and Howie — at I believe one of the nicest restaurants in Fargo, and they all had just a genuinely enjoyable dinner. The Eagles group came away really, really impressed by him — the way he carried himself and just his level of confidence."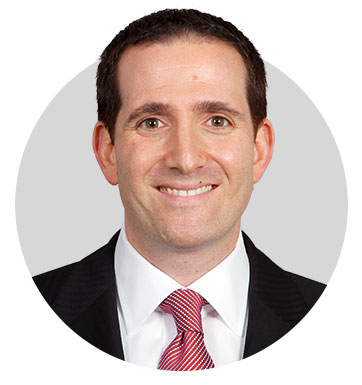 Roseman (on draft day): "His presence when he walks in the room, when he talks to you not only about football but about life, and then when you watch him interact with people. He walks in the restaurant, just the impressions people have. … I saw the manager and the hostess talking to each other and saying, 'Carson is just the greatest guy. He's always so humble, and he's always so appreciative of all of us here.'"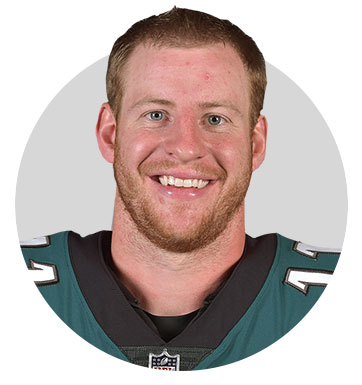 Wentz: "I just remember I felt really confident with all my workouts and board work — drill work, board work, watching film, kind of everything. I felt really good all the way through that draft process with the Rams, with the Eagles, and all the teams that I met with."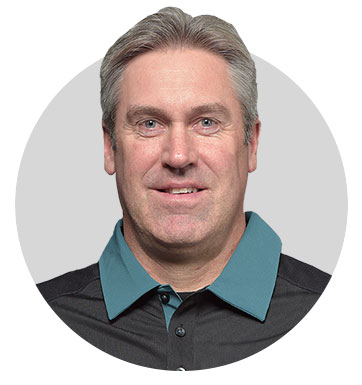 Pederson: "It was toward the end of March we set up that trip to go work out Goff and Wentz and [Kevin] Hogan at Stanford, and then come back and meet with the kid at Memphis, Paxton Lynch, those four guys. And we spent equal amount of time with all of them. We wanted to make sure we were fair with our evaluations. But at the same time, we could have spent two days with Carson. It was easy with him."
Trading up
Goff was in Philadelphia, getting ready for bed on the night of April 13. His visit with the Eagles was scheduled for the following morning. But then he got a phone call. The Rams had acquired the No. 1 pick from the Tennessee Titans, giving up six picks — two of them in the first round — to move up a whopping 14 spots. Kobe Bryant was playing in his final NBA game that night, and the Rams didn't want to steal his spotlight by announcing their trade. The rest of the world would find out the next day.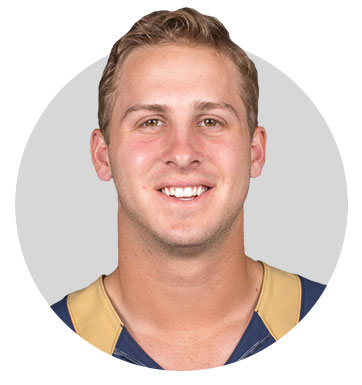 Goff: "I woke up the next morning, and, of course, it's three hours ahead. So I'm in my meetings with Philly. And again, I have so much respect for Philly. I love their coaches and love Lurie, love everything they have going on there, love Howie, and I think they're a really, really good franchise. I'm sitting in an interview — or a meeting, I believe — with one of their psychologists. My phone just starts going buzz, buzz, buzz. It just starts buzzing off the hook. And that's when I was like, 'Oh, shoot, they must've just traded up. It must've just happened.' Sure enough, I look at my phone, and it's happening. I look at the TV, and it's happening."
The Rams had tried to trade up in the draft the prior year, after scouting Jameis Winston and Marcus Mariota. But the Tampa Bay Buccaneers and Titans held the top two spots and wouldn't budge.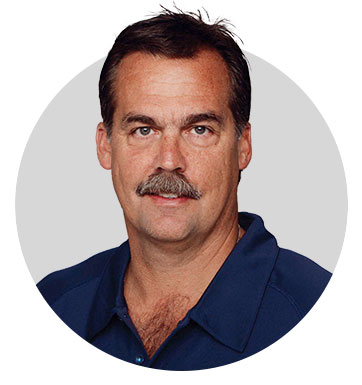 Fisher: "We kind of had a sense of the quarterback class at that time and felt like, to have an opportunity to get a franchise quarterback in that group, we had to go there. … We would have gone through the same exercise had the team stayed in St. Louis. I can say that with absolute certainty. This was a need that the team had to address no matter where we were."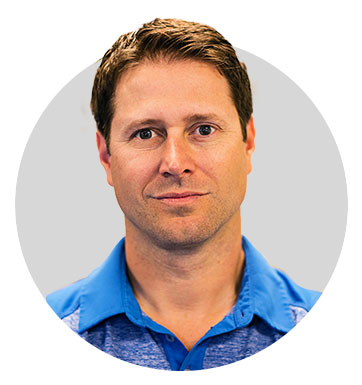 Tollner: "The Titans have the first pick and we represented their quarterback in Marcus Mariota, so there were certainly discussions with Jon Robinson, the Titans GM, about the possibility of moving out of the first pick, and there were discussions with Les Snead, the Rams GM, about trying to get all the way up to No. 1 to ensure he would get the player he wanted. And how can you execute that trade from 15 to 1? Very, very difficult.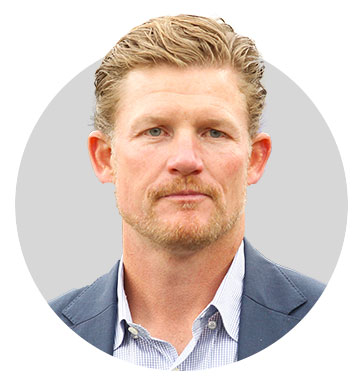 Snead (at the April 14 news conference): "We were at the combine. … You get to draft for suites, and the Titans were our neighbors [in 2016]. It was easy for us to sneak out the back there and chat about the pick. It's a long process. Through the process, you get a feel [the Titans] were willing. But they definitely had a value for their pick. You have that luxury when you have a QB."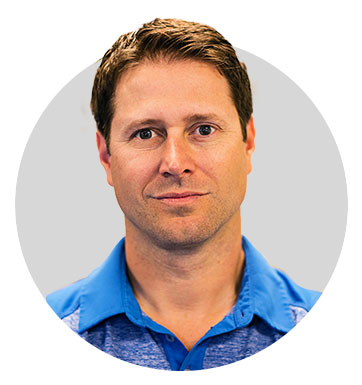 Tollner: "All of this was going on for a couple months prior to the draft. And the Rams became fixated on the idea; Les Snead became fixated on the idea of trading all the way up to No. 1."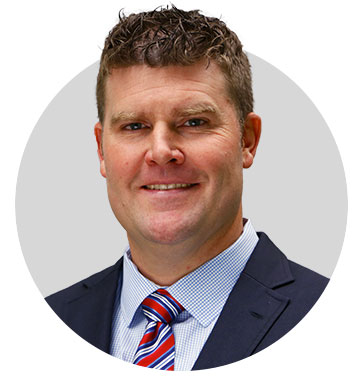 Robinson (to Titans.com on April 14): "We've had some discussions back-and-forth going back to the combine. Some initial, exploratory discussions, if you will. Things kind of heated up over the last several weeks, and then we were finally able to come to a decision."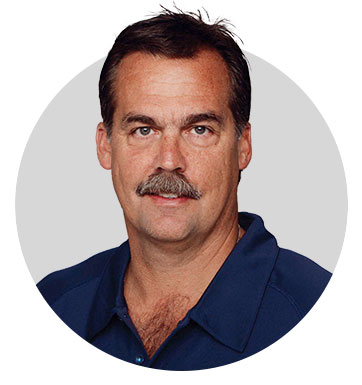 Fisher: "Our board was good with respect to the other quarterbacks, but we felt, to truly have the opportunity to get one of the top two — Jared or Carson — we were going to have to move up. … We really felt at that time, based on all the information we had gathered on both players, we couldn't go wrong if we could get to either one or two."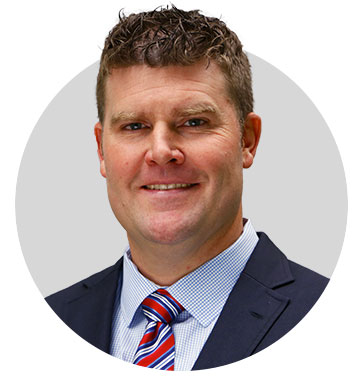 Robinson (to Titans.com on April 14): "It was a chance for us to really bolster the depth of our football team, having six shots at the top 76 players in this draft, not to mention five next year with the extra one and the extra three."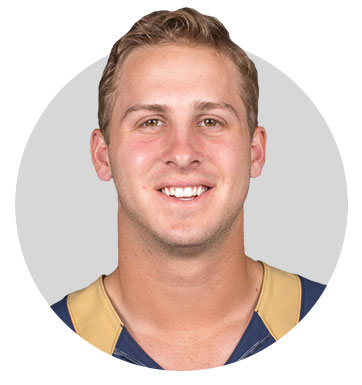 Goff: "I knew it was me or Carson. And we both did. We didn't find out for sure until sometime later, but yeah, that's the first thing you think of is, 'Oh, man, is it me?'"
The Eagles had already traded up from No. 13 to No. 8 in March, but they, too, were eyeing a quarterback. The Browns also wanted a quarterback, but seemingly didn't become infatuated with Goff or Wentz. They went back-and-forth with the Eagles for weeks and ultimately accepted five picks — two in the first round — for the No. 2 overall selection on April 21, seven days after the Rams' trade.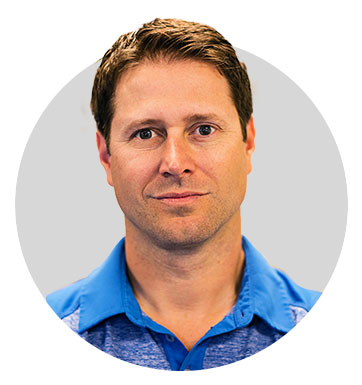 Tollner: "I was in constant communication with Howie [Roseman], and when the Rams executed the trade up to No. 1, then the feeling was, 'OK, who do you think they're going to take?' And I felt it would be Goff, and that's when they started to make the move."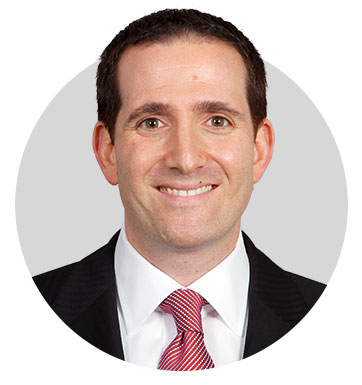 Roseman (on April 21): "It's rare for us to be in the top 10 in the draft, but that was our No. 1 goal in the offseason."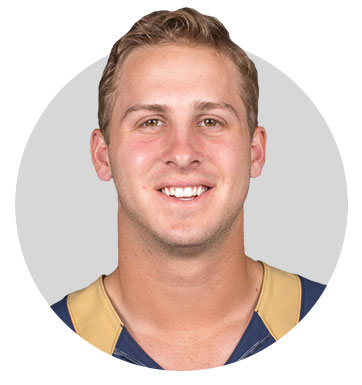 Goff: "I found out about the Eagles' trade on my Rams visit. I was here a week later, and sure enough, on the TV, 'Eagles move up to No. 2.'"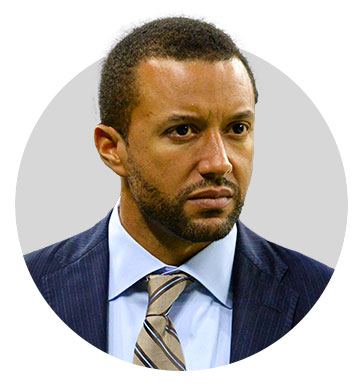 Sashi Brown, former Browns vice president of football operations (at the 2017 NFL combine): "We do like the trade. … Understanding where we were as a roster, understanding that we were passing on the opportunity to take a player, whether it's [defensive end Joey] Bosa or Wentz. … This is a trade when you probably look back at it that will work out for both teams."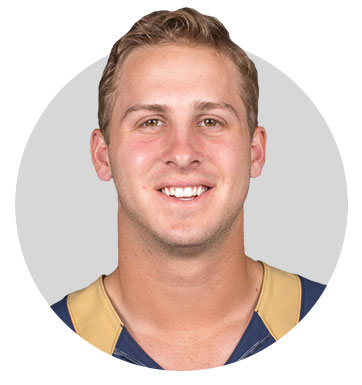 Goff: "At the end of the day, when they were both one and two, I was like, 'Man, those are probably my two favorites.' I liked L.A. the best, but the Eagles were right there. And I would've been very happy with either one of them."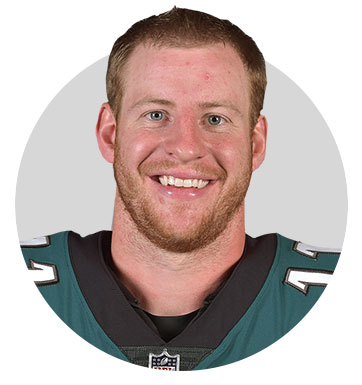 Wentz: "I think it ended up working out for both of us."
The decision
The Rams traveled to play the Oakland Raiders to open the 2015 preseason on Aug. 14. For Snead, who started paying attention to Goff when he became the first true freshman to start at Cal, it was a chance to watch him practice. The Rams' interest in Goff — and desire for a franchise quarterback — grew stronger as the 2015 season played out, ultimately motivating them to move up to the No. 1 overall pick.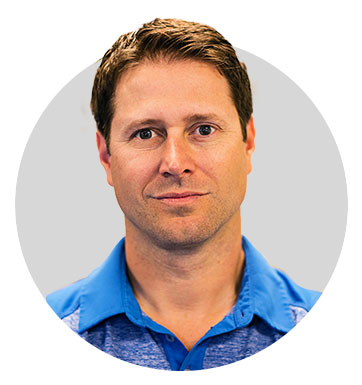 Tollner: "The Rams identified early in the process that they were going to take a quarterback, and they were willing to do whatever it took to get one. I think that they had their sights set on Jared very early."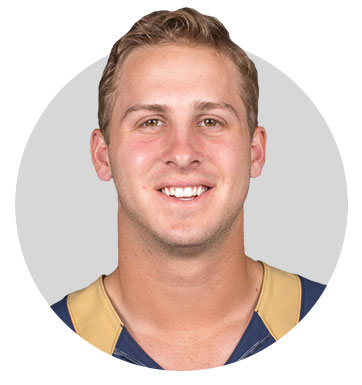 Goff: "I loved the coaches, and I loved the whole [Rams] organization. I liked [chief operating officer Kevin] Demoff, Les, the previous staff. I did like them a lot. I had a good rapport with all of them. I loved Fisher, and Les was awesome. It was just a really good feeling, a really good vibe."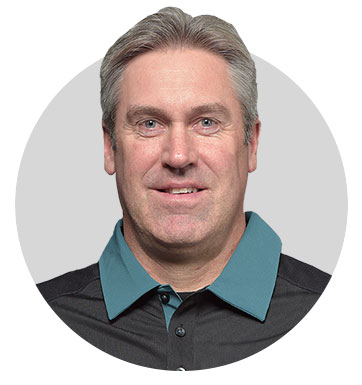 Pederson: "It kind of went back-and-forth. It was like, 'OK, this week it's Carson, next week it's Goff.' As you study and go back and look at all their tape and look at different things, probably the one thing is that you couldn't see bad-weather games with Carson because he was always in a dome. I think he played in one bad-weather game and he played in 40 degrees and raining. That was like the worst he's been in during his college career, where Goff was at least outside — California — there's always going to be rain, different things, so you can compare all kinds of stuff. But at the end of the day, we just felt real comfortable that if we'd get our chance, that [Wentz] would be our guy."
The Eagles worked out Goff, Wentz, Lynch and Hogan in late March, weeks before they would trade from No. 8 to No. 2. They returned to Philadelphia, and that's when they pretty much knew Wentz was the player they wanted.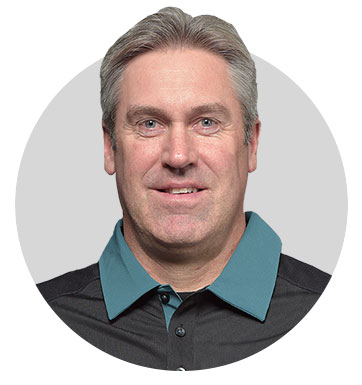 Pederson: "We started writing up our reports and talking some more and doing some more of the analytical stuff with all of the quarterbacks. Then we had the 30 visits, and both Goff and Dak Prescott was here, Carson was here. And we just came away at that point thinking, 'Man, Carson.'"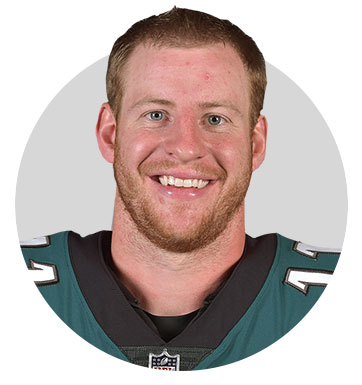 Wentz: "I just felt a great connection with this coaching staff, with the city. Just kind of the blue-collar work ethic — everything about it. I just kind of fell in love with it."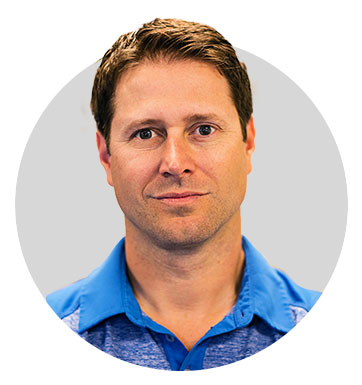 Tollner: "The Eagles made the trade up to two expecting to get Carson, and I think that my gut feel on that was sort of a strong factor for them, and it turned out to be right."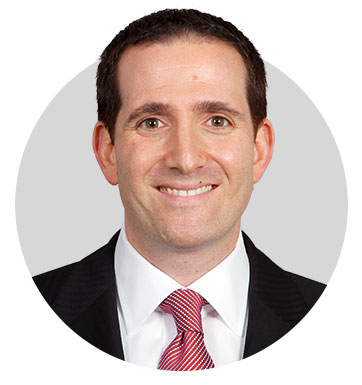 Roseman (on draft day): "He was our top player on our board."
Goff pretty much knew he was going No. 1 about a week before the draft. Snead and Fisher had decided well before that. But they mostly kept it to themselves, partly because they still wanted to hear honest, fair, unbiased opinions from their scouts and coaches. Stan Kroenke, the Rams owner, knew about the decision before he sat down with Goff at Mastro's Steakhouse in Beverly Hills in the days leading up to the draft.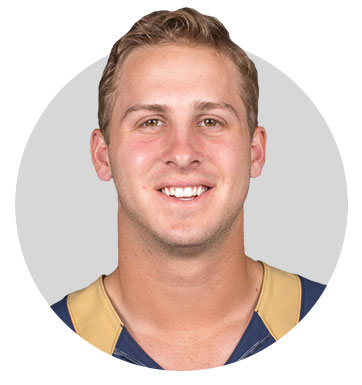 Goff: "We had the same agent. He's got information from the Eagles, he's got information from the Rams. We both find out. It was never for sure until my name was called. So I'm still sitting at the table, waiting for my phone to ring. You never really know for sure."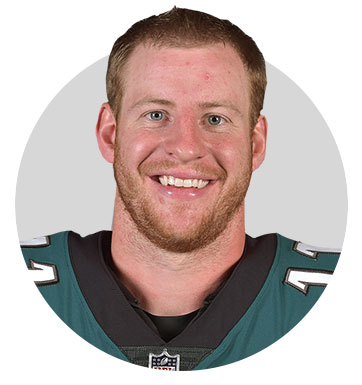 Wentz: "I think we both had a pretty good idea of where we would end up, but we still were just waiting for that call — when the Rams were on the clock, right then and there."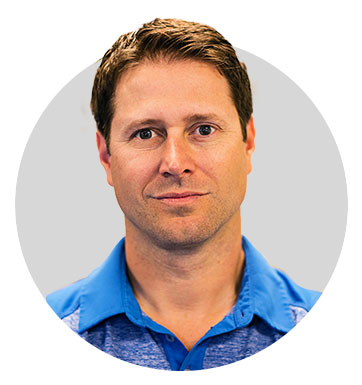 Tollner: "Both of them had the opportunity to spend quite a bit of time with those teams at the combine, at a private workout, at a team visit. And they both came away saying, 'This would be a great place to play. I think I can be successful here.' I think they liked the people, the location. … There were certainly other teams that [they] thought presented great opportunities, as well, but those were two that both players came away saying, 'This would be pretty cool to get drafted here.'"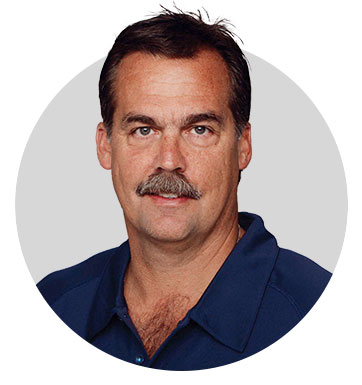 Fisher: "[Goff] was very, very excited. We had a conversation earlier in the day. You're just checking the phones, you're making sure you can get in touch with him. He's got the family in New York, and we told him he would be hearing from us very shortly, once the draft got started. … It wasn't that phone call where he's on national TV. It was the phone call to let him know shortly ahead of time. I know he had a smile on his face, and he said, 'I won't let you guys down. I'm very excited, and thanks for the opportunity.'"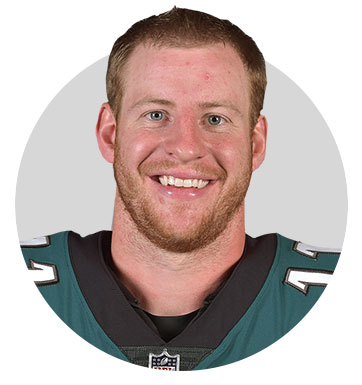 Wentz: "It was a crazy whirlwind. You're playing every scenario in your head. Trying not to, but you naturally are. But at the end of the day, wouldn't trade it for the world where I ended up."
ESPN Denver Broncos reporter Jeff Legwold contributed to this report.
How Breonna Taylor's killing spurs Eagles' Jamon Brown to push for a 'new world'
As a proud Black man fed up with social injustice and a native of Louisville, Kentucky, loyal to his hometown, Philadelphia Eagles offensive guard Jamon Brown has taken the fatal shooting of Breonna Taylor to heart.
"We've been out here marching and protesting for a cause, for a movement, for a change. But right now, I'm here to tell you — look around you. Literally, look around you. People say 'One day,' and I say 'Day 1.' …Today in Louisville, Kentucky, we as a people have declared that we are all the same and that we as a people deserve the same justice. We deserve the same rights. We deserve the same opportunities of life."
Those were the words the 6-foot-4, 340-pound Brown shouted through a bullhorn as he addressed thousands of masked supporters congregated in downtown Louisville on June 6 — the day after what would have been Taylor's 27th birthday.
A man standing to Brown's right threw a clenched fist in the air while nodding approval. The folks scattered along the front of the crowd stretched their cell phones high, attempting to capture every word of the passionate speech.
Brown was unaware he would be called upon to speak that day, but Christopher 2X, a Louisville-based, anti-violence activist, tapped him on the shoulder and said, "Brother, do it for Breonna's mom."
He did it for his divided city. He did it for a broken nation.
Brown, a former University of Louisville standout, marched in numerous Louisville protests during the months of June and July in memory of Taylor, a Black woman killed by Louisville police who served a no-knock warrant at her home in March. He addressed crowds of thousands on the same Metro Hall steps as Rev. Jesse Jackson did at the same event in pleading for unity and change during a racially charged time nationwide.
Although Taylor's family was awarded a $12 million settlement on Tuesday from the city of Louisville in a wrongful death lawsuit, Brown still wants to know why the officers involved in her shooting haven't been arrested.
"Still in the fight. Hush money won't end this," Brown said when asked if the settlement changed his stance about the case.
His next step will be an attempt to get answers directly from the FBI.
Brown is scheduled to participate in a conference call with the FBI's Louisville field office at some point before the end of the month. Christopher 2X set up the call, which will include six others, including a retired Air Force general and doctoral and law students.
"It's about making sure that the right light is shed and that they're not able to just turn a blind eye to what's going on," Brown said. "At the end of the day, I can't make people make decisions. All I can try to do is be the people's voice to put people's feet to the fire."
Inside Brown's perspective
Brown's passionate stance stems from his upbringing. The 27-year-old has come a long way since battling poverty, bullying and brief homelessness growing up with his mother and two siblings in the predominantly Black West End of Louisville. He admitted possessing the mentality "not to always trust the pale face," meaning white people. Some of it had to do with learning about slavery and segregation as a child. Some of it had to do with early encounters with racism.
"I remember running around with some friends in sixth grade — some white — and we were throwing rocks at abandoned houses and got caught by the police," Brown recalled. "Of course, we weren't supposed to be doing that, but only me and my twin brother got in trouble when we all should have gotten in trouble. The officers didn't arrest us, but they put us in the car and took us home. Being in the back of a police car and [being reprimanded] as if it was just the Black kids and not the group who caused trouble, that's what made it traumatizing."
Brown, a self-proclaimed "angry Black kid," said he was far from a model student. As a sophomore at Fern Creek High School, he said he nearly got into a physical altercation with a white teacher he believed singled him out because he was a Black athlete. Brown said that after he verbally committed to play football at Louisville, "Teachers who would throw out shady comments like, 'Just because you committed to Louisville, that doesn't mean you run stuff.' Little smart comments like that would rub me the wrong way."
In one case, the situation got heated.
"One teacher that I kind of — we really never agreed," Brown said. "He said something like that to me one day. I got offended. I kind of swell up. We're kind of chest to chest. Security is called. There was talk like, 'Hey, he's talking about pressing charges against you for intimidation. He said he doesn't feel comfortable coming to work.' I know that although I got upset, he did too. It was only a one-sided offense, and I was the offender at that point, when he really provoked me. And he never received any discipline for that.
"Those people kind of in power … to write the narrative. He wrote it in a light that made me seem like this big, angry Black man and didn't shed the light on what provoked that anger. That's when I learned: This is how life is. This is how this s— goes."
Brown said people knew "he was a good-hearted kid" and that, coupled with football allowing him to take out his aggression in a positive manner, saved him. He started playing football at age 7. He became a high school defensive line standout and then decided to play for the hometown Cardinals over other schools such as Kentucky, Illinois and Purdue.
"I didn't want those experiences to deter me from my dream," said Brown, whom Louisville converted to a guard during his freshman year. "If I ran away from it, then I alter what I aspired to make happen for myself."
After he made it to the NFL as a 2015 third-round pick of the St. Louis Rams, he established the Jamon Brown Foundation devoted to helping at-risk kids and the underprivileged in Louisville. He plans to use his platform to combat issues such as systemic racism, which he said he deals with even today.
"I haven't been killed for it, but I've experienced being treated like I'm not supposed to be somewhere," Brown said. "I have neighbors that act like I didn't pay for my house like they paid for theirs. It's white people that do that to me, and I hate to say that because I have so many white friends. I get random texts from white people saying, 'I'm sorry that white America doesn't understand.'"
Brown wants everyone to comprehend the magnitude of the injustice involved in Taylor's killing. But he said it's not just Taylor. It's George Floyd. It's Ahmaud Arbery. The list goes on.
"It's too many Black lives that have been wrongfully taken," Brown said. "There are so many other situations that have been swept under the rug. What you see now is people saying, 'Enough is enough.'"
Holding the police accountable
Taylor had big plans for her future, working to become a full-time nurse after serving as an emergency room technician and a certified EMT. The circumstances behind her death infuriate Brown.
According to reports, Taylor was shot five times and killed inside her apartment on March 13 after plainclothes police officers forced their way in using a battering ram after midnight to serve a no-knock warrant, which allowed entry without warning or identifying themselves as law enforcement. Taylor's boyfriend, Kenneth Walker, shot Sgt. Jonathan Mattingly in the leg, believing he was an intruder. Police returned fire.
No drugs were found. The target of the probe was not at the scene.
Detective Brett Hankison subsequently was fired. Retiring interim police chief Robert Schroeder said in Hankison's termination letter that Hankison shot 10 rounds into Taylor's apartment with actions that displayed "an extreme indifference to the value of human life."
"We can simply hush things up by firing all the people involved and taking those three officers to trial," Brown said.
The Louisville Metro Police Department declined to comment when contacted by ESPN, citing the ongoing investigation. Kentucky Attorney General Daniel Cameron released a statement saying there was no timetable for the investigation's conclusion.
Taylor's mother, Tamika Palmer, also declined an interview request. Brown shared several moments he had with Palmer during the Louisville protests.
"I told her that everybody is saying her name; everybody knows who Breonna Taylor is," Brown said of his talks with Palmer. "As bad as it sounds, her daughter was the sacrificial lamb for change. You have people like myself — people who are in places of what people would call power — who are willing to do whatever it takes to make sure those who did wrong are held accountable."
Brown said Taylor's case feels personal to him because he believes it could have happened to a loved one, such as his mother or sister. He didn't know Taylor personally but views her as a "little sister."
Athletes and celebrities have felt the same type of connection to Taylor in speaking out and demanding justice on her behalf. LeBron James wore a red ball cap to the Los Angeles Lakers' playoff opener with the words "Make America arrest the cops who killed Breonna Taylor." Oprah Winfrey had Taylor's face put on the cover of O magazine and put up 26 billboards in Louisville calling for the officers to be arrested. WNBA players have dedicated the season to Taylor, wearing her name on the back of their jerseys.
Brown might not hold the same status as LeBron or Oprah, but he has done as much as anyone to keep Taylor's memory alive. Participating in the protests was just the start. Brown, who was signed to the Eagles' active roster from the Chicago Bears' practice squad on Tuesday, plans to wear Taylor's name on the back of his helmet, as the NFL is allowing players to display such decals. Four of his former Atlanta Falcons teammates — Grady Jarrett, Jaylinn Hawkins, Sharrod Neasman, and Blidi Wreh-Wilson — also chose to wear Taylor's name. Brown said although wearing her name means a lot, it would mean even more to see Taylor's memory make a long-lasting impact on everyday society.
"It's moving forward, everywhere," Brown said. "That's what I'm pushing for: a new day, a new world."
Getting answers
The FBI call is aimed at establishing an open dialogue between law enforcement and concerned citizens.
Robert Brown, the special agent in charge of Louisville's FBI field office, gained respect for Brown a few years ago. A framed picture of the family of Dequante Hobbs, a 7-year-old Louisville boy who was killed by a stray bullet in 2017, sits in the FBI office. The family is holding a No. 7 Rams jersey with "Hobbs" on the back. The jersey was donated by Jamon Brown when he played in Los Angeles.
"It's helpful to have leaders like Jamon Brown setting an example and saying that, 'We have a right to answers that we seek, and there's a way to go about showing support and ensuring that we do have reform,'" special agent Brown said in a phone interview.
"And for someone like Jamon to come back and want to be involved in the lives of the youth is unusual. You don't see that as often as we should."
Jamon Brown puts on football camps yearly to connect with Louisville's youth. He orchestrated a street-cleanup effort one morning after the Taylor protests. And he helped pay the funeral expenses for a 1-month-old child who died in Louisville after being hit by his father in a post-video game tirade.
"Jamon is an amazing attribute to Louisville," said Amanda Mills, founder of the Southend Street Angels, a Louisville-based organization that helps the homeless. "He inspires many and gives hope to those who may not believe anything is possible."
Standing together
On one of the first days he protested in early June, Brown said he had a confrontation with a white police officer in a parking lot off Louisville's Shelbyville Road. Brown had joined about 30 others to protest on behalf of Taylor. But the officer, according to Brown, threatened to arrest him and others for trespassing.
"That offended me," Brown said. "We hadn't even begun to protest yet. We could have said we were just there as customers if those were private businesses there. But he jumped to a conclusion before even knowing.
"At one point, I was chest to chest with the officer. I was slightly nervous because with everything going on, you don't know what could have transpired. From that point, I knew I was going to stop to bring awareness to the bigger matter: to push Breonna Taylor's story."
Brown hasn't had any second thoughts about his passionate stance toward this cause. Before being released by the Falcons on Aug. 24, he spoke to Atlanta coach Dan Quinn about his activism. He informed Quinn about possibly being arrested during a protest, as Houston Texans wide receiver Kenny Stills and 86 others were when they were protesting at Attorney General Cameron's home. Stills initially was charged with felony intimidation, but the charges were dropped.
While Brown is focused on football and providing veteran depth for the Eagles, he said he knows his mission of achieving justice for Taylor is far from complete. In an Aug. 11 call organized by Christopher 2X, Brown spoke to Louisville Mayor Greg Fischer on how to implement measures outside of the new "Breonna's Law," which now prohibits no-knock police warrants.
Brown has an even bolder future plan to inspire change in his hometown. He is seriously considering running for mayor after football. He graduated for Louisville with a degree in justice administration.
"I'm potentially trying to be the president," he said. "I'm going to shoot for the stars and land on the moon."
Before Brown hits the campaign trail, he wants to see a ruling in the Taylor case beyond a multimillion-dollar financial settlement. Even if he doesn't find the answers he seeks from the FBI, Brown said it won't deter him from fighting for justice. It won't stop his quest for equality.
"I'm alive during times that I read in history books: protests, that's stuff I've watched on movies, not outside my front door," Brown said. "That's how real it is. That's why we've got to wake up. White people, you have to wake up.
"It's either we're standing together or we're falling apart."