MLBPA stands firm against additional pay cuts, 'resoundingly' rejects league's plan
Baseball players reaffirmed their stance for full prorated pay, leaving a huge gap with teams that could scuttle plans to start the coronavirus-delayed season around the Fourth of July and may leave owners focusing on a schedule as short as 50 games.
More than 100 players, including the union's executive board, held a two-hour digital meeting with officials of the Major League Baseball Players Association on Thursday, a day after their offer was rejected by Major League Baseball.
"Earlier this week, Major League Baseball communicated its intention to schedule a dramatically shortened 2020 season unless players negotiate salary concessions," union head Tony Clark said in a statement. "The concessions being sought are in addition to billions in Player salary reductions that have already been agreed upon. This threat came in response to an association proposal aimed at charting a path forward."
"Rather than engage, the league replied it will shorten the season unless players agree to further salary reductions," Clark added.
MLB last week proposed an 82-game season with an additional sliding scale of pay cuts that would leave a player at the $563,500 minimum with 47% of his original salary and top stars Mike Trout and Gerrit Cole at less than 22% of the $36 million they had been set to earn.
Players countered Sunday with a plan for a 114-game regular season with no pay cuts beyond the prorated salaries they agreed to on March 26. That would leave each player with about 70% of his original pay.
MLB rejected that Wednesday, when Deputy Commissioner Dan Halem wrote in a letter to union chief negotiator Bruce Meyer informing him "we do not have any reason to believe that a negotiated solution for an 82-game season is possible."
"Nonetheless, the commissioner is committed to playing baseball in 2020," Halem said in the letter, which was obtained by The Associated Press. "He has started discussions with ownership about staging a shorter season without fans."
Management officials have threatened proposing a shortened slate of perhaps 50 games or fewer. There has not been a schedule averaging fewer than 82 games per team since 1879.
"The overwhelming consensus of the board is that players are ready to report, ready to get back on the field, and they are willing to do so under unprecedented conditions that could affect the health and safety of not just themselves, but their families as well," Clark said in a statement. "The league's demand for additional concessions was resoundingly rejected."
While baseball has reverted to the economic bickering that led to eight work stoppages from 1972-95, the NBA, NHL and MLS have moved ahead with plans to resume their seasons.
"In this time of unprecedented suffering at home and abroad, players want nothing more than to get back to work," Clark said. "But we cannot do this alone."
Brewers' Luis Urias, Angel Perdomo test positive for coronavirus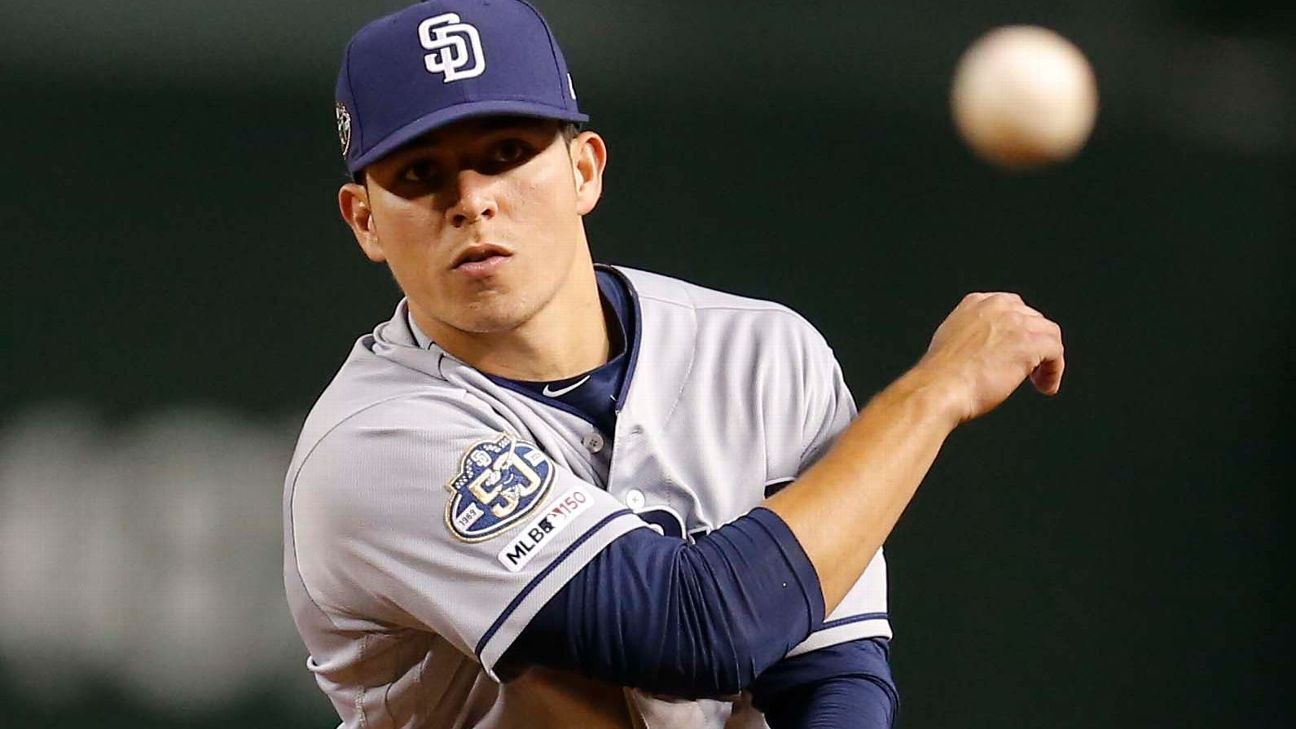 Milwaukee Brewers manager Craig Counsell said shortstop Luis Urias and pitcher Angel Perdomo tested positive for the coronavirus before the intake process.
Counsell said on Monday that both players are asymptomatic.
This marks the second setback for Urias since the Brewers acquired him from San Diego in November. Urias, who is expected to compete with incumbent Orlando Arcia for the starting shortstop job, underwent surgery in January to repair a broken bone in his left hand.
Major League Baseball and the players' association announced Friday that 31 players and seven staff members tested positive for the coronavirus during intake for the resumption of training, a rate of 1.2%.
The Nationals and Astros canceled their workouts Monday because they hadn't received results of their tests — which were administered Friday.
Teams resumed workouts Friday for the first time since the coronavirus interrupted spring training on March 12, two weeks before the season was to start.
The Associated Press contributed to this report.
Nick Markakis becomes second Braves player to opt out of season
Atlanta Braves outfielder Nick Markakis has opted out of playing in the upcoming 2020 season, according to manager Brian Snitker.
Snitker told reporters Monday morning that the Braves will miss Markakis and that the veteran outfielder is "a backbone for our club." Snitker also said that he has "the utmost respect for Nick and support him 150%."
Markakis, 36, becomes the second member of the Braves to opt out of the season, joining veteran pitcher Felix Hernandez.
Markakis spoke out this past weekend when star teammate Freddie Freeman tested positive for COVID-19, saying that "it's a serious matter" and that he hoped the All-Star first baseman "heals up quickly."
Nationals shut down workout, await test results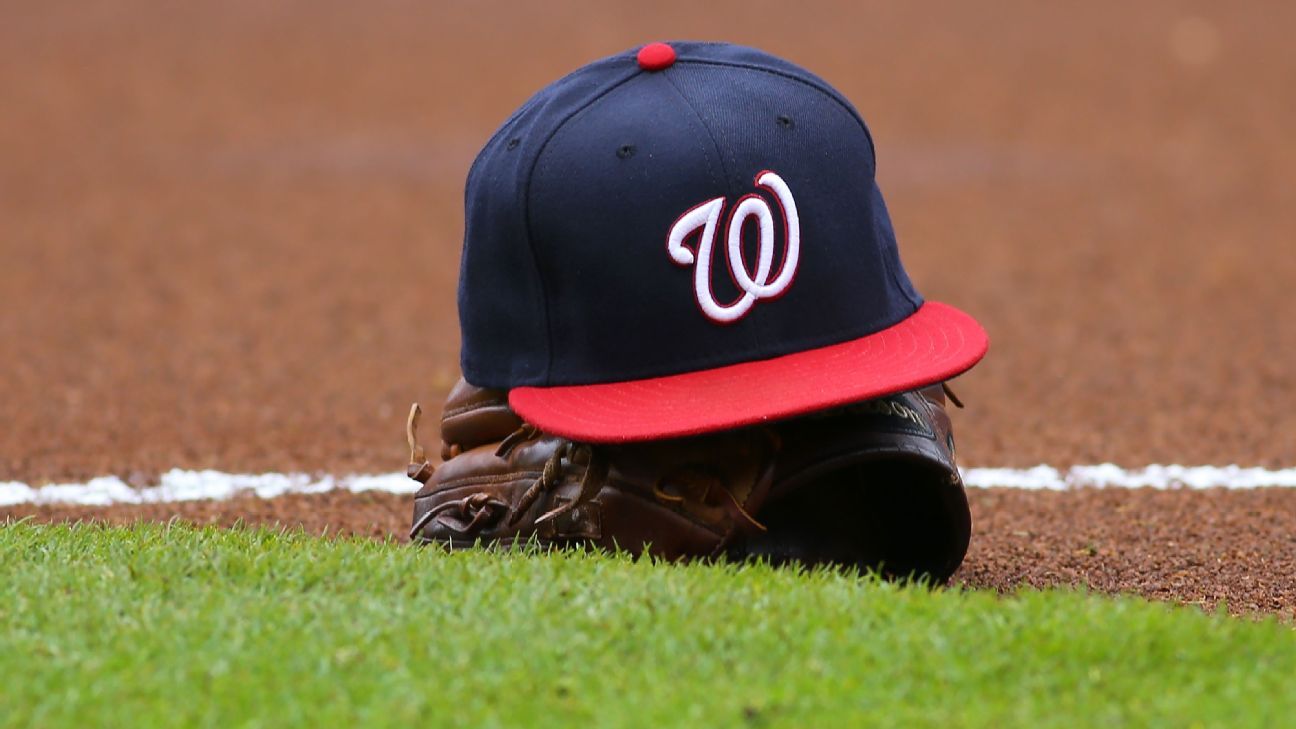 The Washington Nationals canceled their team workout Monday morning, citing the "health and safety of our players" as they await results of coronavirus testing from last Friday.
Nationals president and general manager Mike Rizzo announced the decision and called on Major League Baseball to "work quickly to resolve issues with their process and their lab."
Rizzo said that all Nationals players and staff were tested Friday, but they have not received the results yet. He also said that without timely test results, it is "not safe for us to continue with Summer Camp" and suggested that the upcoming 2020 season is "at risk."
"Per MLB's protocol, all players and staff were tested for Covid-19 on Friday, July 3rd. Seventy-two hours later, we have yet to receive the results of those tests," Rizzo said in a statement Monday morning. "We cannot have our players and staff work at risk. Therefore, we have cancelled our team workout scheduled for this morning. We will not sacrifice the health and safety of our players, staff and their families. Without accurate and timely testing it is simply not safe for us to continue with Summer Camp. Major League Baseball needs to work quickly to resolve issues with their process and their lab. Otherwise, Summer Camp and the 2020 Season are at risk."
The Nationals announced Sunday that two players out of 60 tested turned up positive for the coronavirus. But according to manager Dave Martinez, those two players took their tests last Wednesday, before reporting to Nationals Park for Summer Camp.
Washington reliever Sean Doolittle also spoke out Sunday, lamenting not having his COVID-19 test results back and imploring MLB to "clean this up."
"It's a little bit disorganized," Doolittle said. "We're not getting tests back in time. They still haven't sent us the PPE. We're supposed to have N95 masks, stuff like that, gowns, gloves. We're supposed to have that stuff, we don't have that stuff. Those are the things it's going to take for people to stay safe enough for us to continue this season."
Doolittle said he is still debating whether to play this season, weighing safety concerns and physical and mental health.