Tim Kurkjian's Baseball Fix – How Tippy Martinez once picked off the side
You love baseball. Tim Kurkjian loves baseball. So while we await its return, every day we'll provide you with a story or two tied to this date in baseball history.
ON THIS DATE IN 1950, Tippy Martinez was born.
Martinez was a very good reliever; he had a 3.45 ERA and 115 saves in 546 games. He won a ring with the 1983 Baltimore Orioles. And yet he is best known for one game, Aug. 24, 1983, because he picked off three runners in one inning of a game that Orioles fans voted the greatest in franchise history.
"I get asked about it almost every day," Martinez said.
The full "On this date …" archive
The Orioles were playing the Toronto Blue Jays in a big pennant-race game. Orioles manager Joe Altobelli had been through his two catchers, Rick Dempsey and Joe Nolan, in order to get the score tied after nine innings. In the bottom of the 10th, outfielder Gary Roenicke was playing third base, outfielder John Lowenstein was playing second and second baseman Lenn Sakata was catching for the first and only time in his career. Toronto's Cliff Johnson had homered to start the 10th to give Toronto the lead. Then Barry Bonnell singled.
In came Martinez.
"I didn't even recognize our catcher because he was a second baseman," Martinez said. "But Lenny was looking at this opportunity as a whole new career for him as a catcher. He wanted to throw some guys out. I'm thinking, 'Not on my watch, you're not.' I was just hoping he could catch the ball. I couldn't even throw my curveball because he couldn't do anything back there, I just had to throw fastballs on the outside part of the plate. I decided to shorten my move — it was not cheating — because we knew they were going to run because Lenny was back there. [Manager] Bobby Cox was going crazy in the other dugout."
Martinez threw to first baseman Eddie Murray and picked off Bonnell.
"The first move on Bonnell wasn't even a good one, but he took off for second," Martinez said. "The next batter, [Dave] Collins, walked. Everyone thinks I walked three guys in that inning, and picked them all off. I didn't; I only walked one. Collins was really fast. I made a dummy move, then on the second move, I picked him off. The fans were going crazy."
The next hitter was Willie Upshaw.
"He hit a ground ball to Lowenstein, but he had the range of a dime. He couldn't get to it," Martinez said. "Bobby Cox was screaming at his first-base coach [John Sullivan] to keep Upshaw's foot on the bag. He was screaming that he would send the first-base coach back to the minor leagues if Upshaw got picked off. Willie barely took a lead. I was wondering, 'How am I going to pick this guy off? I've never picked off two guys in an inning, how am I going to do three?'
"I made the best pickoff move I've ever made. The ball was in Eddie's glove. Upshaw didn't even move. He wasn't breaking for first, or for second. He was just standing there. All hell broke loose in the ballpark. I looked at Cox. He had destroyed the cooler in the dugout. I couldn't believe it."
In the bottom of the 10th, Cal Ripken homered to tie the score, then, appropriately, Sakata hit a walk-off three-run homer to win it. When the Orioles closed Memorial Stadium after the 1991 season, they brought back dozens of players to commemorate it. The players ran onto the field and stood at their primary positions. Sakata went behind the plate. The fans got it. They cheered and laughed.
Martinez smiled.
"People always ask me all the time, 'How about those three pickoffs?'" Tippy said. "First question, every time."
Other baseball notes for May 31
In 1970, Walt Williams had five hits in one game. He had one of the best nicknames ever, No Neck Williams, because he had no neck.
In 1920, Edward Bennett Williams was born. Brilliant lawyer, demanding owner of the Orioles. At the podium the night the Orioles won the 1983 World Series, general manager Hank Peters celebrated the win. Williams, seconds later, whispered in his ear during the trophy ceremony, "I'm worried about next year."
In 1962, Joe Orsulak was born. Good player, really good hitter, high school pingpong champion in three states. He once beat Cal Ripken 24 straight games of pingpong. "He wouldn't leave until he won," Orsulak said. "He won the 25th game at 2 o'clock in the morning. Then he went home."
In 1981, Jake Peavy was born. Good pitcher, great guy. He used to yell at himself on the mound: "I try not to yell, I try not to swear, but at seven o'clock every night, I turn into someone different." Dear friend and teammate Adam Dunn once said, "We used to do an over-under on when he's going to yell at himself for the first time in the game. I usually set it at about 5½ pitches. He is a clown."
Indians manager Terry Francona favors name change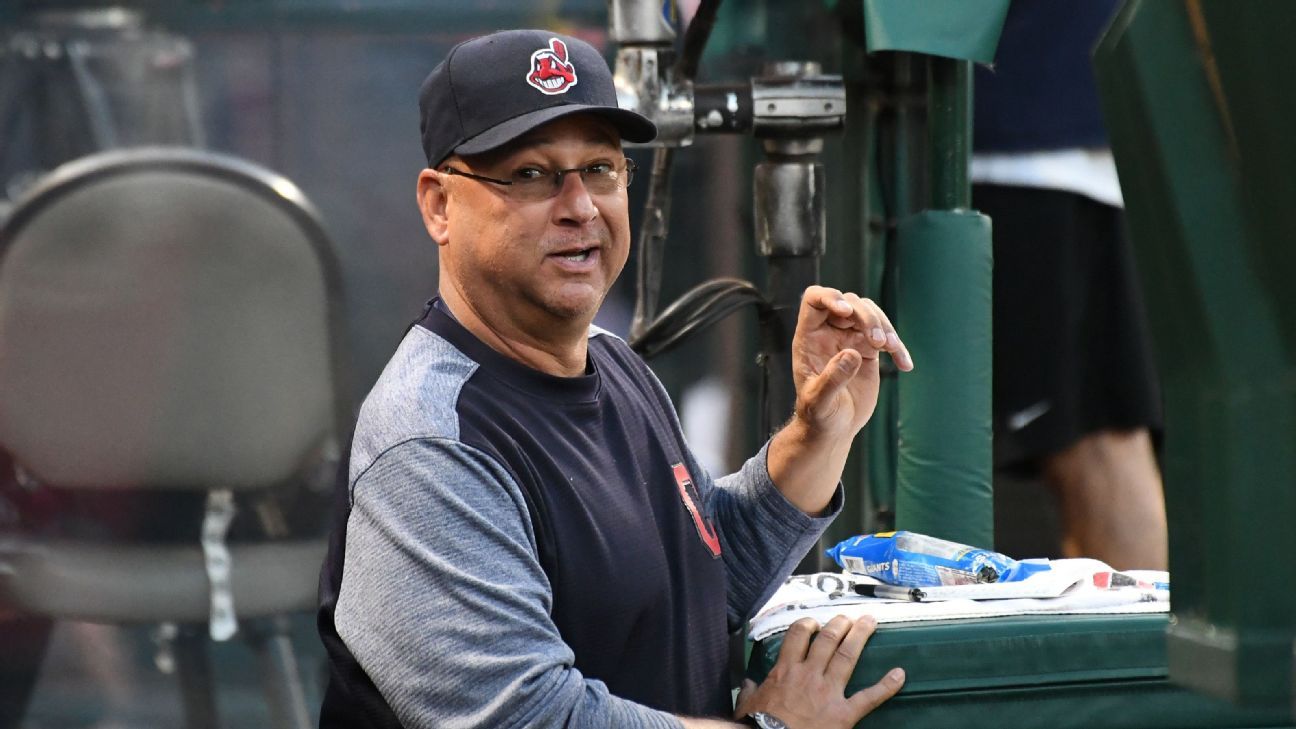 CLEVELAND — Cleveland manager Terry Francona won't sidestep the hot-button topic any longer. He believes the Indians need to change their contentious nickname.
"I think it's time to move forward," Francona said Sunday.
Francona's comments came two days after the Indians, amid a nationwide movement to erase racially insensitive symbols, released a statement saying the organization is "committed to engaging our community and appropriate stakeholders to determine the best path forward with regard to our team name."
The team's announcement — an initial step toward a possible name change — came hours after the NFL's Washington Redskins said they will undergo a review of their name and logo. The Redskins announced their decision after several sponsors, including FedEx, which owns the naming rights to the team's stadium, urged the franchise to change a nickname that has been deemed offensive for decades. Like Francona, Washington coach Ron Rivera has called for his team to change its name.
During a Zoom call following a morning workout for his team at Progressive Field, Francona said he will no longer sidestep the subject of Cleveland's name or mascot. The team removed the highly debated Chief Wahoo logo from its game jerseys and caps last year, and now will consider changing a nickname that has been in place since 1915.
"I've been thinking about it and been thinking about it before we put out that statement," he said. "I know in the past, when I've been asked about, whether it's our name or the Chief Wahoo, I think I would usually answer and say I know that we're never trying to be disrespectful.
"And I still feel that way. But I don't think that's a good enough answer today. I think it's time to move forward. It's a very difficult subject. It's also delicate."
Francona acknowledged his own past errors in judgment. He doesn't want to be labeled as someone who can't adapt or change with the times.
"Even at my age, you don't want to be too old to learn or to realize that, maybe I've been ignorant of some things, and to be ashamed of it, and to try to be better," said the 61-year-old, who guided the Boston Red Sox to two World Series titles. "I'm glad that we're going to be open to listening, because I think that's probably the most important thing right now, is being willing to listen, not necessarily just talk."
Francona also said his longtime bench coach Brad Mills has left the club to be with his family. Mills' 18-month-old grandson, Beau, drowned during spring training.
"I think it was agonizing for him to leave home," Francona said. "I think it was agonizing for him to leave here. But I know in my heart he made the right decision. If there's ever a bittersweet moment, it was saying goodbye to him yesterday because I care about him enough that I know where he needs to be. He's been, I don't know if it's my left or right hand, whichever one is better, that's the one he's been."
Francona said his coaching staff will "divvy up" Mills' duties, but many of them will fall to assistant Mike Barnett. Mills was in charge of organizing the restart of training camp, which was halted in March because of the coronavirus pandemic.
"No one person will replace what MIllsy does and we know that," Francona said. "And he knows that. I think it was a difficult decision for him. I almost wish it hadn't been so difficult because I think I know in my heart where he needs to be and that's home right now."
Game notes
Francona did not have an update on outfielder Delino DeShields Jr. who tested positive for the coronavirus and can't join the team before twice testing negative. On Friday, team president Chris Antonetti said DeShields only had "minor symptoms." … The Indians will begin playing intrasquad scrimmages on Thursday.
Indians bench coach Brad Mills opts out for family
Cleveland Indians bench coach Brad Mills has opted out of the 2020 season, manager Terry Francona said Sunday.
Francona told reporters that Mills left the team Saturday to return to his family in Texas.
Mills' 18-month-old grandson, Beau, drowned in a swimming pool accident in February and Francona indicated that his Mills and his family are still grieving.
"I think it was agonizing for him to leave home (to come to summer camp)," Francona said, according to Cleveland.com. "I think it was agonizing for him to leave here. But I know in my heart he made the right decision."
Mills, 63, was entering his sixth season as the Indians' bench coach and also was on Francona's staffs with the Philadelphia Phillies and Boston Red Sox.
Francona told reporters that the team has not made a decision on who will replace Mills in the bench coach role this season.
"Together we will work our way through it," Francona told reporters. "No one person will replace what Millsie does. We know that and he knows that. I think it was a difficult decision for him. I almost wish it hadn't been so difficult for him because I know in my heart where he needs to be … that's home right now."
White Sox, Nationals each have 2 players test positive for coronavirus
The Chicago White Sox say two players have tested positive for COVID-19 and are in isolation.
The team said Sunday that the two unidentified players are asymptomatic, and contact tracing for both was conducted. They are being monitored by team medical staff and will receive follow-up testing in the coming days.
They will be allowed to return to baseball activities after they test negative twice and pass other appropriate COVID-19 protocols.
The White Sox say both players requested privacy, meaning the team isn't able to comment further.
Also Sunday, Washington Nationals manager Dave Martinez says two players out of 60 tested turned up positive for the novel coronavirus.
Martinez says the two players took their tests Wednesday before reporting to Nationals Park and that some are still awaiting their results. Reliever Sean Doolittle minutes earlier lamented not having his COVID-19 test results back from Friday and implored baseball to "clean this up."
Doolittle, who was part of Washington's World Series-winning team last season, said he's still debating whether to play this season, weighing safety concerns and physical and mental health. The 33-year-old said the Nationals still haven't received the respirator masks they were told were coming and expressed concerns about the situation.
Information from The Associated Press was used in this report.