Tim Kurkjian's Baseball Fix – Harvey Haddix pitched 12 perfect innings and lost
You love baseball. Tim Kurkjian loves baseball. So while we await its return, every day we'll provide you with a story or two tied to this date in baseball history.
ON THIS DATE IN 1959, the Pirates' Harvey Haddix pitched 12 perfect innings.
Thirty-six batters up, 36 batters down. It is one of the most incredible pitching performances in baseball history; there has been never been anything like it. It also is one of the most unappreciated performances because Haddix, at 33, pitching for his fourth team in four years, didn't end up with a perfect game or a no-hitter, only a 1-0 loss in 13 innings.
The full "On this date …" archive
Through 12 innings, Haddix had retired every Milwaukee Braves batter in order, a lineup that included Hank Aaron and Eddie Mathews. But the score was tied. Haddix and Pedro Martinez (June 3, 1995) are the only two pitchers to take a perfect game into extra innings. Pedro, then with Montreal, gave up a single to start the 10th inning that night in San Diego, then was pulled. The Expos won 1-0. In his, Haddix kept going. He struck out eight. The man they called "The Kitten" (Haddix was 5-foot-9, 170 pounds) was as neat as a cat, he was so efficient and precise.
"It was one of the best games I've ever played in, I couldn't believe it was happening," Pirates second baseman Bill Mazeroski said. "It was so different. I hardly got any ground balls. There were no difficult plays for anyone. The only hard-hit ball was a line drive [by Johnny Logan] to [shortstop Dick] Schofield. Everything else was routine. It was crazy. Harvey made it look so easy. I was in awe of what was happening. We knew history was being made."
Mazeroski said that Haddix was so calm and cool on the mound and between innings.
"Harvey wanted to mix it up with guys on the bench during the game, but no one would even talk to him," Mazeroski said with a laugh. "We all knew what the hell was going on."
Milwaukee's Felix Mantilla opened the bottom of the 13th by reaching on an error by Pirates third baseman Don Hoak, ending the perfect game. Mathews, who would hit 512 homers in his career, sacrificed him to second (one of 36 sacrifice bunts in Mathews' career, fifth most for a 500-home run hitter). Hank Aaron was walked intentionally. Joe Adcock ended the no-hitter and the game with a home run, but in between second and third base, Aaron ran off the field, Adcock technically passed him on the bases, turning a home run into a double. But it was enough to win the game, and hand Haddix perhaps the most excruciating loss ever.
Haddix took it hard. He apparently wandered the streets of Milwaukee alone after the game.
"We were all so sad," Mazeroski said. "We came into the clubhouse, we had a beer, and no one said anything. After about 15 or 20 minutes, we all decided, 'Gee whiz, let's go congratulate Harvey Haddix.' Holy cow, what he did had never been done. It was just amazing."
Other baseball notes for May 26
In 1931, Jim Frey was born. He was an excellent coach, manager and GM. And he was hilarious. When Orioles pitcher Mike Flanagan once reached first base, Frey, the first-base coach, told him, "keep your left foot on the bag, and get as big a lead as you can with your right foot."

In 2004, Daryle Ward hit for the cycle. He and his dad, Gary, were the first father-son duo to hit for the cycle.

In 1975, first baseman Travis Lee was born. He throws a baseball left-handed and a football right-handed.

In 1930, Hall of Famer Joe Sewell struck out for the last time that season. He would finish with three strikeouts in 414 plate appearances. In 2019, there were 254 instances when a player struck out four times in a game.

In 1960, reliever Rob Murphy was born. Thirty years later, Murphy had a ragged eighth inning in Seattle. So after the inning, he shaved his beard, came out, pitched the ninth and got the save. "I went through four razors, but I came out a new man," he said. "I added a foot to my fastball." I saw him at an airport a few years ago, and reminded him of that game. "I remember," he said. "May 7, 1990." He was right.

In 1993, the Indians' Carlos Martinez hit a fly ball that hit Rangers right fielder Jose Canseco in the head, and bounced over the fence for a home run. "The World Cup is coming to Dallas," teammate Jeff Huson said. "Jose was just getting ready."
Tigers first MLB team to partner with bookmaker
The Detroit Tigers on Thursday announced a multi-year deal with sportsbook PointsBet, the first such partnership between a franchise and a bookmaker in Major League Baseball history.
Beginning this season, PointsBet signage will be displayed at Comerica Park. The sportsbook will be featured on the Detroit Tigers Radio Network and on the team's twice-weekly live streaming show, "The Word on Woodward." PointsBet also will be integrated into The District Detroit app, which details the area surrounding Comerica Park, as well as in MLB's ballpark app.
"Our great fans will enjoy the unique experiences and innovative offerings that PointsBet's personalized platform provides," Chris Granger, a group president for Ilitch Holdings, the company that represents the Tigers, said in a release announcing the partnership. "As we usher in legal and responsible sports betting, we look forward to the fan-friendly enhancements that it will make to the game-day experience in and around Comerica Park."
Financial terms of the partnership were not disclosed.
Leading to the deal with the Tigers, PointsBet became the latest sportsbook to become an Authorized Gaming Operator for Major League Baseball. PointsBet will receive access to Major League Baseball's official data feed and the right use MLB marks and logos within the sportsbook's products. Sportsbook operator theScore Bet announced a similar partnership with MLB on Tuesday.
"I view baseball as arguably the most disruptable sport when it comes to innovation around betting," Johnny Aitken, CEO of PointsBet, told ESPN. "I think there's a huge amount of innovation that can happen around baseball betting."
Last year, PointsBet's first in the U.S. market, the sportsbook offered betting odds on individual at-bats throughout MLB games. Bettors could wager on whether a batter hits a home run or strikes out, among other options.
"Even if you join the broadcast in the seventh inning, and the Tigers are winning 6-0 over the Red Sox, there's still an exciting way to place some action for the remainder of the game," Aitken said.
The Tigers are the first professional sports franchise in Michigan to partner with a sportsbook, but aren't expected to be the last as the state enters into the expanding U.S. sports betting market. Legal sportsbooks have opened in 18 states and the District of Columbia since 2018, when the U.S. Supreme Court struck down a federal statute that had restricted regulated sports betting to primarily Nevada. Along the way, the major U.S. professional leagues pivoted their long-held opposition to legal sports betting and began developing business relationships with the gambling industry.
In June, the Denver Broncos became the first NFL team to partner with a sportsbook, teaming with FanDuel. The NBA, NHL and Major League Baseball each have partnerships with multiple sports betting companies.
Searching for 2020 MLB season's surprise contenders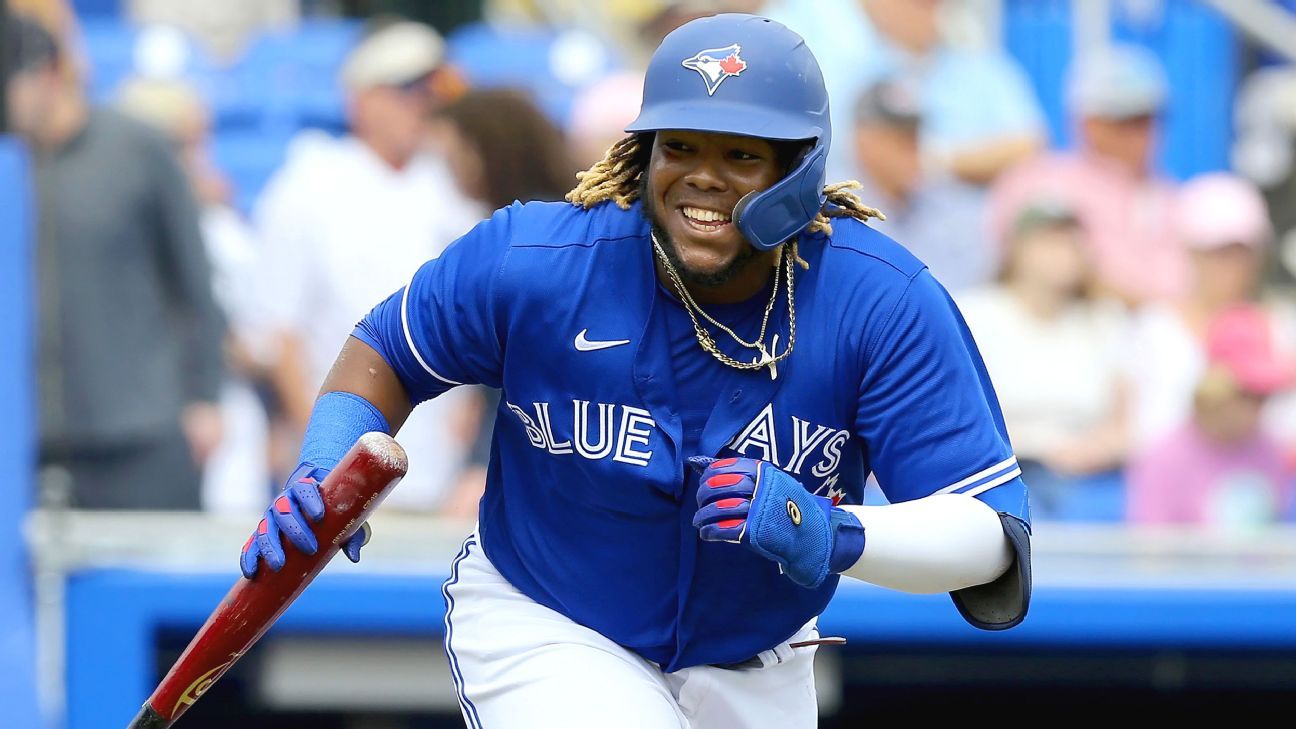 The 2020 MLB season, which will be limited to 60 games because of the coronavirus pandemic, is likely to produce wildly different results than we would see over the course of a full 162-game season. Last year, the Phillies and Cubs led their divisions after 60 games, but neither made the playoffs. The world champion Nationals were 27-33 after 60 games and wouldn't have made the postseason under the 2020 format. The volatility of a 60-game schedule will present opportunities for presumed non-contenders to make a run at the playoffs.
When I did this exercise last year, I picked the Diamondbacks, Rangers, Pirates and Padres as surprise contenders. Only the Diamondbacks managed to finish above .500, with 85 wins, though all four teams were within a game of .500 after 60 games.
Here are my picks for teams projected to finish below .500 who have a shot at contending for a playoff spot.
These World Series champs would have missed the playoffs in a 60-game season
A 60-game baseball season is without precedent — almost. If every team plays its full schedule in 2020, it would tie the 1877 season for the shortest in MLB history. In 1877, the league consisted of six teams and its home run champion, Lip Pike, finished with a total of four round-trippers.
History also says there is a chance that the best team in baseball might very well miss the postseason in 2020. Four eventual World Series champions were .500 or below in the first 60 decisions of their title-winning season:
1914 Boston Braves (25-35, eighth in eight-team National League)
The "Miracle Braves" of 1914 remain the unlikeliest World Series champion of all time. They posted 11 consecutive losing seasons from 1903 to 1913 and started 1914 with a 12-28 record, failing to climb out of the National League basement until July 20.
But from that point forward, Bill James and Dick Rudolph combined for a 33-3 record (and a 1.61 ERA), pitching in front of the finest defensive infield in baseball (anchored by second baseman Johnny Evers and shortstop Rabbit Maranville). The Braves breezed past John McGraw's Giants, winners of three consecutive pennants, and finished the season atop the NL standings by 10½ games. As a heavy underdog (+145 odds), Boston recorded the first sweep in World Series history, beating the Philadelphia Athletics, who had won the championship in three of the previous four years. The Braves went from 16 games below .500 to World Series champs, something no other team has accomplished.
2019 Washington Nationals (27-33, fourth in five-team NL East)
The Nationals famously started the 2019 season with a 19-31 record, but played at a torrid pace the rest of the way (74-38, tied for best in MLB) to secure a berth in the NL wild-card game. It would be the first of a record five elimination-game wins for Washington in the postseason, and the Nats trailed in every one of them.
ESPN Daily Newsletter: Sign up now!
The Nationals' upset (+195 odds) of the Astros was the largest in World Series history for a team without home-field advantage, and made Washington the first team to beat multiple 105-win teams in a single postseason (they beat the Dodgers in the National League Division Series). The Nats also became the first team to win the World Series without winning a single game at home and the first team in World Series history to overcome a multirun deficit in the seventh inning or later to win Game 7 on the road. In total, the Nationals went 10-0 in postseason games started by Stephen Strasburg (World Series MVP) or Max Scherzer, the best mark ever in games started by a pair of teammates in a single postseason.
2003 Florida Marlins (27-33, fifth in five-team NL East)
This club is best remembered for the Steve Bartman play and the Cubs' subsequent collapse, but reaching the postseason was considered a pipe dream when the Marlins fired manager Jeff Torborg in May. Torborg was 16-22 when dismissed, at which time pitcher Josh Beckett said, "I haven't wanted to cry over anything for a long time. And it made me want to cry." Torborg was replaced by 72-year-old Jack McKeon, for whom Florida went 75-49 over the rest of the season (second-best record in MLB behind the Braves).
In Game 6 of the National League Championship Series at Wrigley Field, the Marlins erased a 3-0 deficit with an eight-run eighth inning (which included the Bartman incident), then won Game 7 to secure the team's second pennant in seven seasons. The heavily favored Yankees (-230) took a 2-1 lead in the World Series, but Florida won Games 4, 5 and 6, with Beckett winning the clincher with a complete game on three days' rest. He became the first pitcher to throw a complete game in a World Series-clinching win since Jack Morris in 1991, and nobody has done it since.
1964 St. Louis Cardinals (29-31, eighth in 10-team NL)
In the first season after Stan Musial's retirement, the Cardinals sat three games below .500 on June 15 when they pulled off one of the great heists in baseball history. General manager Bing Devine, who was fired later that season, traded for underperforming Cubs outfielder Lou Brock, who batted .348 with 33 stolen bases over the remainder of the season. St. Louis trailed the Phillies by 11 games on Aug. 23, but proceeded to win 28 of its final 39 games to win the NL pennant on the season's final day, edging out Philadelphia (and Cincinnati) by one game.
Bob Gibson won nine of his last 11 regular-season starts (with a 1.77 ERA) to set up a World Series clash against a Yankees team that had reached the Fall Classic in 12 of the previous 14 seasons. Gibson lost Game 2, but won Games 5 and 7 (both complete games) and became the first pitcher to record at least 30 strikeouts in a single World Series, a feat he repeated in 1968.