Packers coordinators face the music for first time since playoff exit. – Green Bay Packers Blog
GREEN BAY, Wis. – The Green Bay Packers made their three coordinators – Nathaniel Hackett (offense), Mike Pettine (defense) and Shawn Mennenga (special teams) – available via Zoom calls on Friday. It was the first time they spoke to reporters since the week leading up to the NFC Championship Game loss at the San Francisco 49ers.
Here's a look at a key issue each coordinator addressed:
A Jordan Love package?
Yes, Jordan Love's primary assignment will be to learn from Aaron Rodgers and prepare as the heir apparent, but ever since the Packers drafted the athletic quarterback in the first round, there's been speculation that coach Matt LaFleur and Hackett might devise a Taysom Hill-like package for Love right away.
"I think everything's still so early to tell," Hackett said. "Haven't even really gotten to sit in a meeting room at Lambeau. I haven't gotten to talk with him much or work face to face. I think there's so much yet to be seen. You never know. Anything can happen."
The bigger question is how does the staff handle winning now with Rodgers and preparing Love for the future.
"The coaches' world is always game by game," Hackett said. "Every single thing that we look at, we are always looking to try to accomplish that win each week. That's the only thing that matters to us. The future is something that might be in the back of our mind, but we always live in the moment. That's usually how we're all judged. But at the same time, anything can happen at any moment within a game, that's what makes the same so much fun. So you've got to prepare everybody like they're a starter and they've got to go in there and play. So it's about winning. It's about Aaron Rodgers going out there and winning a football game and then Jordan's going to just have to continually learn and continue to be a good sponge."
What happens if someone copycats the 49ers run-heavy game plan?
The Packers gave up 285 yard rushing to the 49ers, who threw it only eight times in the NFC title game. Then in free agency after inside linebacker Blake Martinez signed with the Giants, the Packers' tackling leader told reporters on a conference call suggested the Packers lacked gap responsibility, saying, "There wasn't any gap responsibilities for me. It was just, 'Hey, play off Kenny (Clark), play off Za'Darius (Smith), play off Preston (Smith), play off Dean (Lowry),' play off these guys and basically make them right." Pettine did not think that was the issue.
• Dispelling theories of Dak contract talks
• Bucs see gains with virtual workouts
• Giants better — especially D, O-line
• Healthy Gilbert poised to emerge for Steelers
• No joke, Bill Murray trying to make Patriots
Nor does he think teams will mimic the 49ers' game plan.
"Well first of all, the 49ers, to go with the scheme, they have the roster; that's a big part of it," Pettine said. "We had teams that came in and tried to establish the run against us and very quickly had to go another direction. I want to say what happened in the game and unfortunately it's because of the scope of it and what a big game it was and what a big stage, it was, that's not the norm for us. It's the exception, and that's the tough part for us to deal with it.
"It was our worst performance at the worst time, but when things are right and things are clicking for us and guys have a good understanding of what they're doing, we can stop the run as well as anybody else. If that's what teams want to do, that's fine. Not everybody's built to do it that way. This is a passing league. I think the 49ers showed that they were a little bit of an exception doing it the way they did it. I just don't see that many teams that are built to do that."
Added Pettine: "No excuses, but we're not going to let it be this dark cloud hanging over us, but we're not going to sweep it under the carpet, either."
Pettine also said he was never concerned about being fired after the NFC title game collapse even though coach Matt LaFleur didn't necessarily back him publicly immediately after. "He and I had been full speed ahead," Pettine said. "There was a little angst with my wife, but he and I had already reviewed the season and were very much on the same page."
Tyler Ervin not just a special-teams weapon
Mennenga might not be the only coach who was thrilled that general manager Brian Gutekunst re-signed running back/kick returner Tyler Ervin, who returned on a one-year, $1.047 million deal ($137,500 signing bonus). Yes, Ervin helped the punt return do a 180 when he was claimed off waivers on Dec. 3. Yes, Ervin turned the return game from a negative, literally, into a positive. But late in the season and in the playoffs, the offensive coaches began to experiment with ways to use Ervin. He played 42 offensive snaps and ran the kind of motion that coach LaFleur likes to employ before the snap, some of it as misdirection and some as primary concepts. Ervin carried three times for 35 yards, including playoffs and caught three passes for 18 yards. Make no mistake, his primary role will be as a returner; he averaged 9.6 yards per punt return and 26.7 on kickoff returns in six regular season games.
"I was really excited to get him back," Mennenga said. "I know when we did the postseason evaluations, he did provide a great spark. He's great for our room, he's a veteran, he's got the veteran presence to him and has played in big games and played in playoff games, and he did provide that spark, so I was excited to get him back and hopefully continue to build on what we started last year. He was a great addition to us, not only on special teams, but he helped provide a spark for us on offense. I know they were creating some roles for him, so I thought that was big and really excited to get him back."
EA delays first look at Madden NFL 2021 to help 'drive change' amid protests
EA Sports is postponing a first look at Madden NFL 2021 planned for Monday in light of the protests in Minneapolis and around the country over the death of George Floyd.
"We stand with our African American / Black community of friends, players, colleagues and partners," EA Sports said in a statement on social media Sunday. "Our immediate attention is on actions we can take to drive change against the unjust treatment and systemic bias that is plaguing the nation and our world."
Floyd, a black man, died last week in Minneapolis after Derek Chauvin, a white police officer, kneeled on his neck for more than eight minutes.
EA announced last month that Madden NFL 2021 will be released on next-generation video game consoles but gave no more information about the game. Monday's event was slated to give fans a first look at the latest installment of the iconic franchise.
"We'll find another time to talk football with you. Because this is bigger than a game, bigger than sports, and needs all of us to stand together and commit to change."
Baltimore Ravens quarterback Lamar Jackson said in April that he would be on the cover this year, but EA Sports has not made an announcement.
EA also recently agreed to a deal with the NFL to remain the league's exclusive publisher of football simulation games through 2026.
Will Ravens' Ronnie Stanley become the NFL's highest-paid non-QB? – Baltimore Ravens Blog
Last year at this time, the question surrounding Baltimore Ravens left tackle Ronnie Stanley was whether he would make his first Pro Bowl.
Now it's legitimate to ask whether Stanley is going to get paid like no other non-quarterback in the NFL.
Stanley's ascension to the top of his position comes as he enters the final year of his rookie contract and an enviable situation. The left tackle market suddenly became inflated while lacking a core of young and established blockers.
In addressing his contract situation this past week, Stanley said, "I definitely want to get paid my value and what I'm worth."
Given that he's a first-team All-Pro, Stanley is expected to surpass Houston's Laremy Tunsil, who escalated the value for left tackles in April by signing a three-year contract that averages $22 million per season.
• Stefanski's early impression on Browns
• How A.J. Brown can avoid soph slump
• Steelers' D vs. division's three Heisman QBs
• How Hyde fits in Seahawks' backfield
• Inside Broncos' biggest positional overhauls
Coming off one of the best seasons by a left tackle in recent memory, Stanley could move past Chicago pass-rusher Khalil Mack ($23.5 million per season) and Los Angeles Rams defensive tackle Aaron Donald ($22.5 million) to become the richest non-QB in the league.
In protecting the blind side of NFL MVP Lamar Jackson, Stanley allowed six pressures, the fewest by an offensive tackle in 14 years. He was named Pro Football Focus' Pass Blocker of the Year.
In opening holes for the NFL's all-time single-season rushing attack, Stanley helped Baltimore average 7.2 yards per rush on the left side. In the past 15 years, only the 2018 Carolina Panthers gained more yards per carry on the left side (7.4).
Detractors will say no left tackle is worth that money (over half of the NFL's starting quarterbacks are making less than $22 million per season) and that Stanley's numbers are more reflective of how teams are reluctant to full-out blitz Jackson. Others feel the Ravens can't spend on Stanley when three Pro Bowl players (cornerback Marlon Humphrey, tight end Mark Andrews and offensive tackle Orlando Brown Jr.) are scheduled to become free agents after the 2021 season and Jackson will likely be seeking a record-setting deal around that time.
Baltimore can keep Stanley at what amounts to be a bargain price for the next two years. Stanley is making $12.86 million in his fifth-year option this season, and he could receive the franchise tag at around $15 million in 2021.
Ultimately, the Ravens will have to make the tough decision: Give Stanley the biggest average-per-year deal in franchise history or search for his replacement.
Baltimore understands the challenge of finding a long-term answer at left tackle. After Hall of Fame offensive lineman Jonathan Ogden retired in 2007, the Ravens went through seven starting left tackles in eight years: Jared Gaither, Adam Terry, Michael Oher, Bryant McKinnie, Eugene Monroe, James Hurst and Kelechi Osemele.
It wasn't until the Ravens used the No. 6 overall pick in the 2016 draft on Stanley did they stop the turnstile. He was solid in his first three seasons before his breakout year in 2019, which moved him to the top of a position that lacks a lot of star power.
The days of Ogden, Walter Jones and Joe Thomas are gone. The current top protectors of the blind side are Stanley and Green Bay's David Bakhtiari.
Dallas' Tyron Smith and New Orleans' Terron Armstead can't stay on the field. San Francisco's Trent Williams hasn't played a game since 2018. Indianapolis' Anthony Castonzo turns 32 before the season.
Tunsil became the highest-paid left tackle because of leverage. The Texans traded two first-round picks and a second-rounder to the Miami Dolphins for Tunsil, and they couldn't afford to let him walk.
So Tunsil received $4 million more per season than any other offensive tackle in NFL history. How much more will it jump with Stanley?
Last season, Tunsil allowed three sacks and committed a league-high 17 penalties, including 14 false starts. Stanley didn't give up a sack and was flagged just four times.
To keep Stanley, it certainly looks like the Ravens will have to give him a contract that exceeds the $22 million-per-year deal signed by quarterback Joe Flacco in 2016.
If anyone needed a reminder about how much teams covet offensive tackles, five were taken in the first round in this year's draft. The Browns, Jets and Dolphins all selected tackles in hopes of protecting young franchise quarterbacks.
The Ravens know the price it'll take to keep Stanley shielding pass-rushers from Jackson. It's just unknown whether they're willing to pay it.
The NFL's highest-paid non QB? Might not be who you think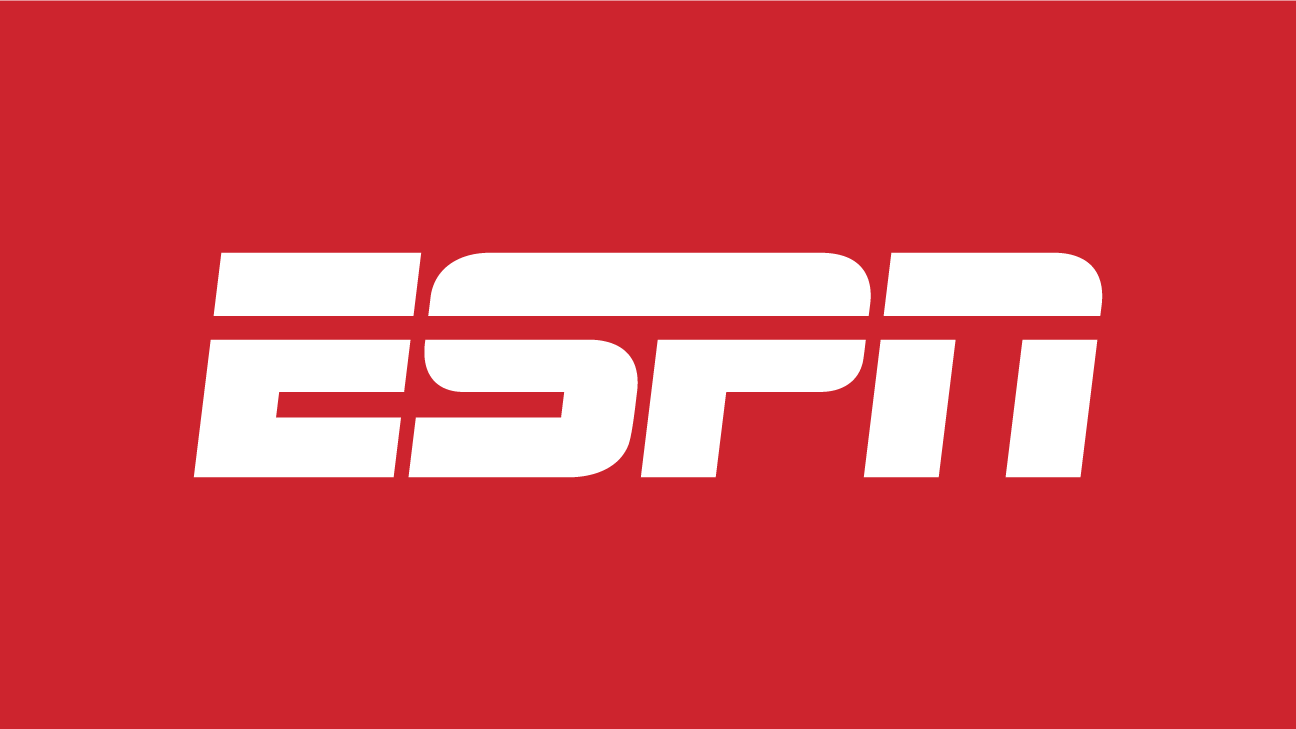 The dearth of quality left tackles comes at an opportune time for Ravens standout Ronnie Stanley, who could break the non-QB bank.

Source link