Raidel 'Joke' Brito rides run-only offense to win his first Madden Bowl championship
In competitive Madden, Raidel "Joke" Brito is widely considered one of the greatest competitors on the sticks, with over $200,000 in career earnings, 11 EA major appearances and multiple final fours, but he's never quite been able to get to the top of the mountain.
That changed on Saturday night at the 2020 Madden Bowl.
The 26-year-old from West New York, New Jersey, was able to use his run-only offense and particularly stingy defense en route to a 17-0 shutout over Daniel "Dcroft" Mycroft of Mukilteo, Washington to win on Madden's biggest stage.
Joke did not throw a single pass in the entire tournament, taking advantage of the run-focused meta of the game and his particular strengths as a competitor to create a championship-winning scenario. In the tournament, players crafted their rosters in a salary cap system, with current and former NFL players available. Joke used this to his advantage, even opting not to field a true quarterback in his lineup; Washington Redskins punter Tress Way was under center.
This freed up funds for Davis to go after strong offensive and defensive players with special abilities, such as Kansas City Chiefs defensive end Frank Clark, a power specialist, and former NFL safety Taylor Mays, a secure tackler. Joke chose the run-dominant Raiders offensive playbook, and the widely popular Dolphins defensive playbook to put it all together. The strategy worked. Joke capped off what was perhaps the greatest season ever for a Madden pro with a championship victory.
"We had three major events during the season that led to this tournament," said Tyler "TDAVIS" Davis, a Madden competitor and commentator. "Joke finished fifth, third and third in those tournaments en route to winning the final tournament of the year. He was the best player by far in Madden 20. Going into this he was arguably in the top 10 of all time greats and now he has to be considered in the top 5 ever."
Joke broke into tears after the win, but he explained on ESPN2 that even though the title was a long time coming for him, he wasn't emotional because of the victory; he had dedicated this tournament, win or lose, to his good friend Taylor "SpotMe" Robertson, who was killed in 2018 in the mass shooting at a Madden tournament in Jacksonville, Florida.
"It's pretty cool that Joke won," Davis said. "Almost like it was destiny."
Joke won $40,000 for his efforts, but he and past champions consider the true prize to be the Madden championship belt, which is made of 24-carat gold plates with over 700 Swarovski rhinestones, weighing 12 pounds.
Normally, the champion would have the opportunity at the end of the broadcast to hoist the belt above their head in celebration, but since the tournament was played entirely online, a surprise was put in place: the scene cut to Derwin James, safety for the Los Angeles Chargers, also a devoted Madden player, who showed off the blinged belt and announced he would be mailing it to Joke — before hoisting it in the air on his behalf.
Will Ravens' Ronnie Stanley become the NFL's highest-paid non-QB? – Baltimore Ravens Blog
Last year at this time, the question surrounding Baltimore Ravens left tackle Ronnie Stanley was whether he would make his first Pro Bowl.
Now it's legitimate to ask whether Stanley is going to get paid like no other non-quarterback in the NFL.
Stanley's ascension to the top of his position comes as he enters the final year of his rookie contract and an enviable situation. The left tackle market suddenly became inflated while lacking a core of young and established blockers.
In addressing his contract situation this past week, Stanley said, "I definitely want to get paid my value and what I'm worth."
Given that he's a first-team All-Pro, Stanley is expected to surpass Houston's Laremy Tunsil, who escalated the value for left tackles in April by signing a three-year contract that averages $22 million per season.
• Stefanski's early impression on Browns
• How A.J. Brown can avoid soph slump
• Steelers' D vs. division's three Heisman QBs
• How Hyde fits in Seahawks' backfield
• Inside Broncos' biggest positional overhauls
Coming off one of the best seasons by a left tackle in recent memory, Stanley could move past Chicago pass-rusher Khalil Mack ($23.5 million per season) and Los Angeles Rams defensive tackle Aaron Donald ($22.5 million) to become the richest non-QB in the league.
In protecting the blind side of NFL MVP Lamar Jackson, Stanley allowed six pressures, the fewest by an offensive tackle in 14 years. He was named Pro Football Focus' Pass Blocker of the Year.
In opening holes for the NFL's all-time single-season rushing attack, Stanley helped Baltimore average 7.2 yards per rush on the left side. In the past 15 years, only the 2018 Carolina Panthers gained more yards per carry on the left side (7.4).
Detractors will say no left tackle is worth that money (over half of the NFL's starting quarterbacks are making less than $22 million per season) and that Stanley's numbers are more reflective of how teams are reluctant to full-out blitz Jackson. Others feel the Ravens can't spend on Stanley when three Pro Bowl players (cornerback Marlon Humphrey, tight end Mark Andrews and offensive tackle Orlando Brown Jr.) are scheduled to become free agents after the 2021 season and Jackson will likely be seeking a record-setting deal around that time.
Baltimore can keep Stanley at what amounts to be a bargain price for the next two years. Stanley is making $12.86 million in his fifth-year option this season, and he could receive the franchise tag at around $15 million in 2021.
Ultimately, the Ravens will have to make the tough decision: Give Stanley the biggest average-per-year deal in franchise history or search for his replacement.
Baltimore understands the challenge of finding a long-term answer at left tackle. After Hall of Fame offensive lineman Jonathan Ogden retired in 2007, the Ravens went through seven starting left tackles in eight years: Jared Gaither, Adam Terry, Michael Oher, Bryant McKinnie, Eugene Monroe, James Hurst and Kelechi Osemele.
It wasn't until the Ravens used the No. 6 overall pick in the 2016 draft on Stanley did they stop the turnstile. He was solid in his first three seasons before his breakout year in 2019, which moved him to the top of a position that lacks a lot of star power.
The days of Ogden, Walter Jones and Joe Thomas are gone. The current top protectors of the blind side are Stanley and Green Bay's David Bakhtiari.
Dallas' Tyron Smith and New Orleans' Terron Armstead can't stay on the field. San Francisco's Trent Williams hasn't played a game since 2018. Indianapolis' Anthony Castonzo turns 32 before the season.
Tunsil became the highest-paid left tackle because of leverage. The Texans traded two first-round picks and a second-rounder to the Miami Dolphins for Tunsil, and they couldn't afford to let him walk.
So Tunsil received $4 million more per season than any other offensive tackle in NFL history. How much more will it jump with Stanley?
Last season, Tunsil allowed three sacks and committed a league-high 17 penalties, including 14 false starts. Stanley didn't give up a sack and was flagged just four times.
To keep Stanley, it certainly looks like the Ravens will have to give him a contract that exceeds the $22 million-per-year deal signed by quarterback Joe Flacco in 2016.
If anyone needed a reminder about how much teams covet offensive tackles, five were taken in the first round in this year's draft. The Browns, Jets and Dolphins all selected tackles in hopes of protecting young franchise quarterbacks.
The Ravens know the price it'll take to keep Stanley shielding pass-rushers from Jackson. It's just unknown whether they're willing to pay it.
The NFL's highest-paid non QB? Might not be who you think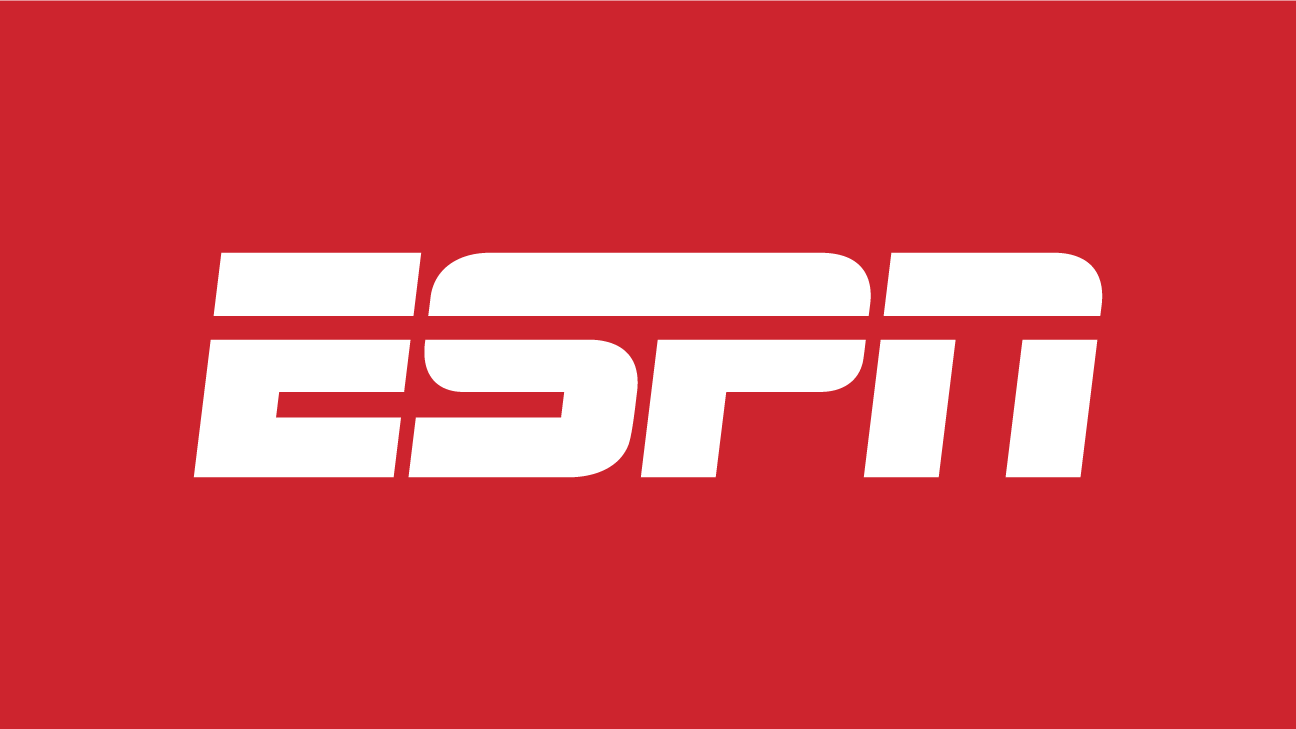 The dearth of quality left tackles comes at an opportune time for Ravens standout Ronnie Stanley, who could break the non-QB bank.

Source link
San Francisco 49ers to donate $1 million to groups 'creating change' after George Floyd's death
Amid protests all over the country following George Floyd's death in Minneapolis, Jed York, the San Francisco 49ers' chief executive officer, announced Saturday that the 49ers are donating $1 million to "local and national organizations who are creating change."
York took to Twitter to address what has transpired in recent days and announce the organization's donation.
"People throughout our country are hurting," York said in the Twitter statement. "Emotions are raw, and rightfully so. Heinous acts have been committed in recent weeks. Before we are able to realize impactful change, we must first have the courage and compassion as human beings to come together and acknowledge the problem: Black men, women, children and other oppressed minorities continue to be systematically discriminated against.
"The 49ers organization is committing to support the legislative priorities of the Players Coalition and to donating $1 million dollars to local and national organizations who are creating change."
— Jed York (@JedYork) May 31, 2020
Floyd, who is black, died Monday after Derek Chauvin, a white police officer, kneeled on his neck for several minutes. Floyd's death has shaken the Minneapolis community and sparked protests in cities across the United States. Chauvin was arrested Friday afternoon and charged with third-degree murder and second-degree manslaughter, local authorities announced.
Saturday's announcement marks the second such known donation by the 49ers organization in the past four years to social justice causes. In September 2016, the Niners matched the $1 million donation made by 49ers quarterback Colin Kaepernick to Bay Area charities — the Silicon Valley Community Foundation and the San Francisco Foundation — that addressed social issues in collaboration with law enforcement.
Kaepernick spent the 2016 season protesting police brutality and systemic oppression of minorities in the country by kneeling during the national anthem before games. In addition to the protest, Kaepernick donated the first $1 million he earned that season to a variety of social justice charities across the country. He also donated proceeds from his jersey sales to similar causes.
York's statement and donation made him the latest member of the NFL world to speak out after Floyd's death. NFL commissioner Roger Goodell also released a statement on Saturday after many players and coaches around the league did the same.