Bruins' Zdeno Chara lauds Tom Brady amid New England departure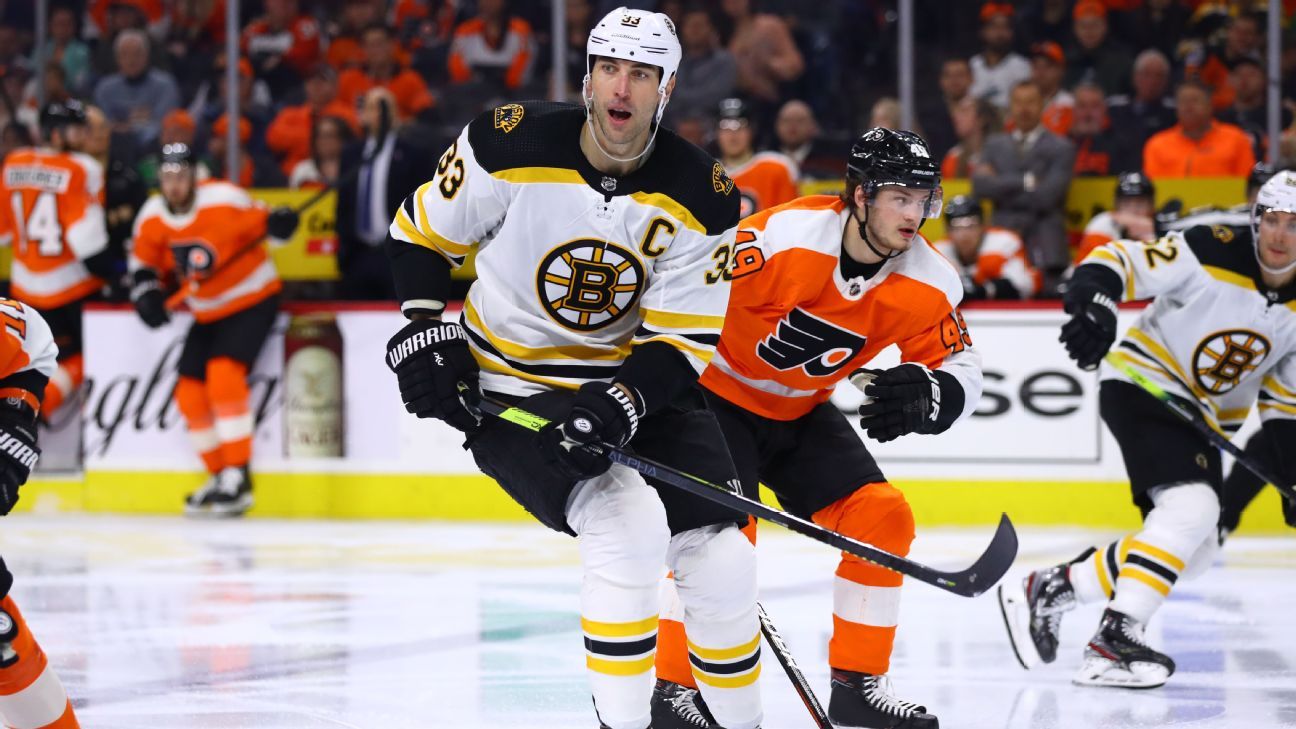 Bruins defenseman Zdeno Chara, a 22-year veteran in the NHL with 14 seasons in Boston, commended Tom Brady on Sunday via Instagram, lauding Brady's years of success with the Patriots and how much it meant to New England fans.
"It's with sadness and joy I find myself reflecting on the news of my friend and sports legend @TomBrady moving on from the @Patriots," Chara wrote on Instagram.
Chara, 43, shared a photo of him with Brady, 42, who won six Super Bowls in his 20-year tenure with the Patriots before signing with the Tampa Bay Buccaneers last week.
"For New England and it's fan base, Tom's departure is a major loss to the role he plays in leading the incredible Patriots," Chara wrote. "His 20 years have brought us all some of the most memorable moments in sports history. His departure leaves us with mixed feelings. We feel a loss but we also hope that he continues to have an outstanding career."
Sources told ESPN that Brady's deal with Tampa Bay is a two-year contract worth $50 million, all guaranteed, and also includes another $9 million in incentives.
"Thank you Tom for the best 20 years of New England sports memories," Chara wrote. "Your leadership, athletic achievements and your contributions to Boston will forever be remembered by many generations. I wish you all the best. We will be watching and cheering you on!"
Chara has played in 68 of Boston's 70 games this season, with five goals and 14 points. When the NHL season resumes, he and the Bruins will take the ice as the No. 1 seed in the Eastern Conference with 100 points, the highest total in the league.
Ravens' John Harbaugh wants Lamar Jackson to improve on deep balls
OWINGS MILLS, Md. — What's next for Lamar Jackson after his NFL MVP season?
It's not necessarily more passes. It's more throws downfield.
In Thursday's hour-long online question-and-answer session with season-ticket holders, Harbaugh said one of the keys to Jackson's evolution is taking more advantage of defenses stacking the box against Baltimore.
"Those corners are going to be one-on-one and those safeties are going to be one-on-one against receivers, especially on some downfield throws, and we got to make them pay for it. We absolutely have to make them pay," Harbaugh said. "The ability to make them pay for tilting their defense toward stopping our run game with a really, really efficient passing game. I do believe that's the next step of this offense. I really do believe Lamar is going to take the next step."
Jackson spearheaded the NFL's highest-scoring offense last season, leading the league with 36 touchdown passes and setting the NFL record for rushing yards for a quarterback with 1,206 yards. He became the second unanimous MVP in NFL history and became the youngest quarterback to win the award at 22.
The weakest part of Jackson's game was consistently throwing deep to his wide receivers. On throws that traveled at least 15 yards in the air, Jackson ranked 27th in completions (35) and 22nd in completion rate (43.8%). In the divisional playoff loss to the Titans, Jackson was 6-of-17 (35.3%) on such throws.
Harbaugh believes the passing game has to open up when defenses put extra defenders closer to the line to stop the run.
"We should have guys more open and we should have bigger plays and we should create more opportunities in the passing game because of that run game," Harbaugh said.
Jackson said last month that he didn't think he would be "running a lot" this season, but Harbaugh wouldn't commit to Jackson throwing the ball more on Thursday. Jackson's running ability and the threat of him running is what makes Baltimore's offense so unpredictable, Harbaugh said.
When asked about an "air show" from Jackson this season, Harbaugh indicated there are no plans to shift from a run-heavy attack to a more balanced one.
"I wouldn't say we're going to scrap the run game and I wouldn't say we're going to become a more conventional offense — that's the last thing we want to do," Harbaugh said Thursday. "We didn't change the offense to scrap the idea that we want to cause people problems. We just want to get better at taking advantage of weaknesses."
Titans safety Kevin Byard achieves 'pipe dream' in buying house for his mother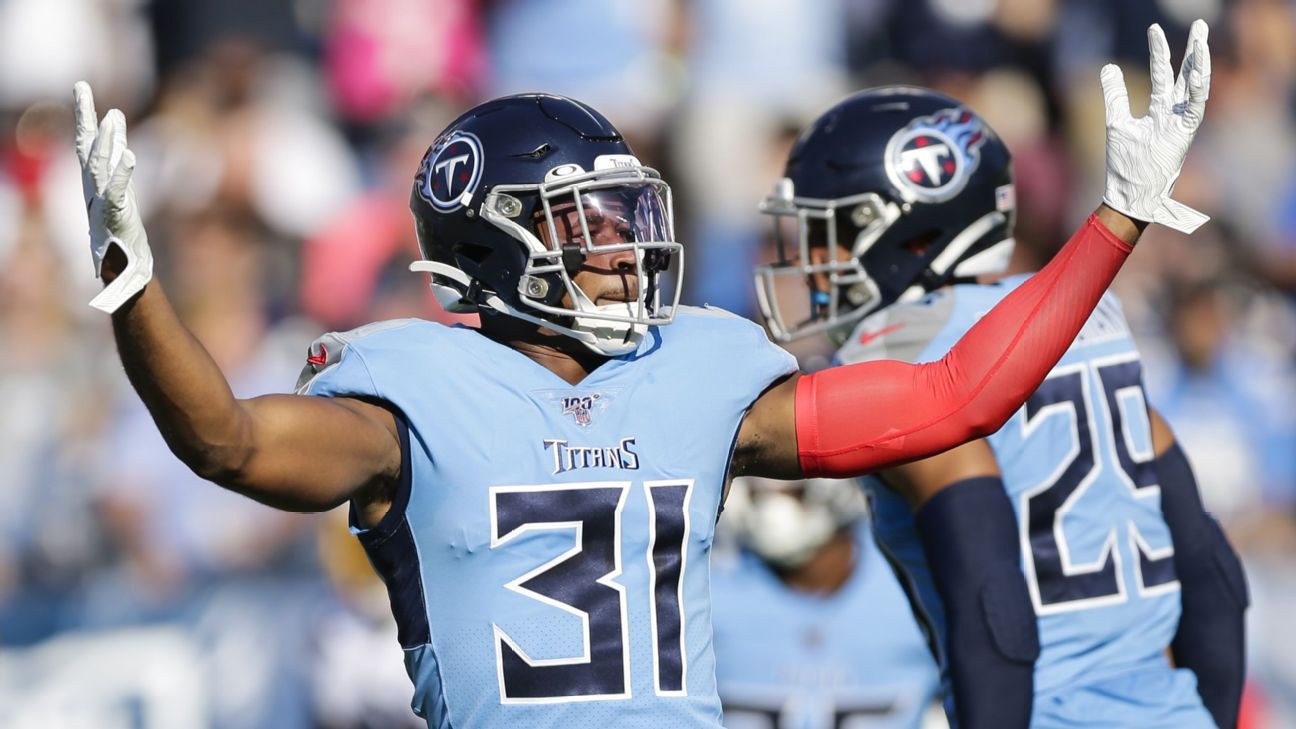 NASHVILLE, Tenn. — Tennessee Titans safety Kevin Byard recently purchased a new house for his mother, Artina Stanley, and shared a picture of the home via social media on Thursday.
"When you come from where I come from, stuff like this is a pipe dream that only a few are able to accomplish," Byard wrote in the post.
Byard has said he faced tough times during his upbringing.
His parents got divorced when he was 14, which led to a move from Philadelphia to Atlanta with his mother, three brothers and two sisters.
He and his older brother had to rush home from high school to help take care of their younger siblings while their mother was working two jobs to make ends meet.
Byard turned to athletics and earned a scholarship to play football at Middle Tennessee State. The Titans selected him in the third round of the 2016 NFL draft. No player has more interceptions (17) than Byard since 2016.
Byard signed a five-year, $70.5 million contract extension with the Titans last summer.
Carolina Panthers agree to deal with CB Eli Apple
The Carolina Panthers have agreed to a deal with cornerback Eli Apple, the team announced Thursday.
Apple had agreed to a one-year contract with the Las Vegas Raiders on March 18 but the sides could not finalize the deal and he again became a free agent on April 2, sources told ESPN's Adam Schefter.
Apple has shown both great potential and some inconsistency while starting 51 games over his four-year career with the New York Giants and New Orleans Saints. He has three interceptions and 33 passes defensed.
The 24-year-old Apple seemed to fit in nicely with the Saints on and off the field after being traded midway through the 2018 season. But his career got off to a more turbulent start with the Giants, who drafted him with the No. 10 pick out of Ohio State in 2016.
Apple was suspended at the end of the 2017 season for arguing with a coach, and veteran teammate Landon Collins called him a "cancer." Apple later admitted to being "embarrassed" for his conduct and mended fences with both Collins and the Giants organization.
He played well early in 2018 before he was traded to the Saints for third- and seventh-round draft picks as part of a wide roster overhaul in New York.
Apple immediately became a starter for the Saints and held the job throughout 2019 until his season ended early because of a Week 16 ankle injury.
His size and length make him an asset in man coverage, and he helped steady the Saints defense as they finished 13-3 in both 2018 and 2019.
He was a positive locker-room fit in New Orleans, where he was reunited with former Ohio State teammates such as cornerback Marshon Lattimore, safety Vonn Bell and wide receiver Michael Thomas. But he did battle inconsistency on the field — particularly in a 48-46 loss to the San Francisco 49ers in December — and led the team with 11 called penalties in 2019 and 10 called penalties in 2018 (after joining the team in Week 8). He was also flagged 11 times for pass interference over that span.