Lesley Visser to receive Sports Emmys' Lifetime Achievement Award
Longtime sports broadcaster and sportswriter Lesley Visser will become the first woman to receive the Emmys' Sports Lifetime Achievement Award during the 41st-annual Sports Emmy Awards in April, the National Academy of Television Arts & Sciences announced Wednesday.
Visser has spent the past 30 years at CBS as part of a 45-year sports journalism career in which she has been enshrined in six hall of fames, including being the first woman in the Pro Football Hall of Fame. She is also the only sportscaster to work on network broadcasts for the Final Four, the Super Bowl, the NBA Finals, the Olympics, the World Series, the Triple Crown, the World Figure Skating Championship and tennis' US Open.
"For 45 years Lesley Visser has been a leader and trailblazer in both print and television journalism," CBS Sports chairman Sean McManus said in a statement. "Very few people have had the word first attached to them throughout their career as much as Lesley, and even fewer have created a place in an industry that never existed. From first working in press boxes with a credential that read, 'No women or children,' to becoming the first woman assigned to work 'Monday Night Football,' and to being the first woman enshrined into the Pro Football Hall of Fame, there is no one more deserving to be honored as the first woman to receive the Sports Emmy Award for Lifetime Achievement."
Visser began her career at the Boston Globe in 1974, working under sports editor Vince Doria. She was elected to the Sportswriters Hall of Fame for her work at the newspaper, in magazines and for CBS.com and the Sports Broadcasters Hall of Fame for her work at CBS, ABC, ESPN and HBO.
"When you look at Lesley Visser's resume which is a long list of accomplishments, where almost everyone begins with 'the first woman,' the phrase that comes to mind for me is 'one of the best damn journalists I have ever worked with,'" said Doria, who worked at ESPN from 1992 to 2015, in a statement. "While Lesley is a pioneer in every respect, gender has nothing to do with the fact that she's just a damn good reporter."
Among her accolades, Visser was voted the best female sportscaster of all time by the National Sportscasters of America.
The Sports Emmy Awards ceremony will be held April 28 at Lincoln Center in New York City.
Chiefs re-signing DT Mike Pennell, FB Anthony Sherman
The Kansas City Chiefs are reportedly bringing back two members of their Super Bowl-winning team.
Defensive tackle Mike Pennel is returning to Kansas City on a one-year deal, NFL Network reported Tuesday. Yahoo Sports reported that the Chiefs also are bringing back fullback Anthony Sherman on a one-year deal.
Pennel, who turns 29 on May 9, was a pleasant surprise for the Chiefs after they signed him as a free agent in the middle of the 2019 season. The team's run defense improved significantly after he became part of the playing rotation for the final eight games.
Pennel started in the Chiefs' first two playoff games and was a backup in Super Bowl LIV, where he contributed to an interception with his hit on 49ers quarterback Jimmy Garoppolo in the second quarter.
Before joining the Chiefs, Pennel played three seasons with the Green Bay Packers and two with the New York Jets. He started 15 of the 69 games in which he played, and he has 126 career tackles with two sacks and a forced fumble.
Sherman saw his role with the Chiefs decrease again last season, when he was in the lineup on just 9% of the snaps and got the ball just six times. The Chiefs, however, continued to see value in Sherman, who was acquired in a trade with the Arizona Cardinals shortly after Andy Reid was hired as head coach in 2013.
Sherman, who turned 31 in December, threw the key block on Damien Williams' 38-yard touchdown run that clinched Super Bowl LIV for the Chiefs.
He was a special-teams regular who finished tied for second on that unit with eight tackles last season.
Over nine NFL seasons, Sherman has rushed for 65 yards and a touchdown, which came during the 2017 season. He also has 65 career receptions for 547 yards and three touchdowns.
Raiders' Marcus Mariota says he's Derek Carr's backup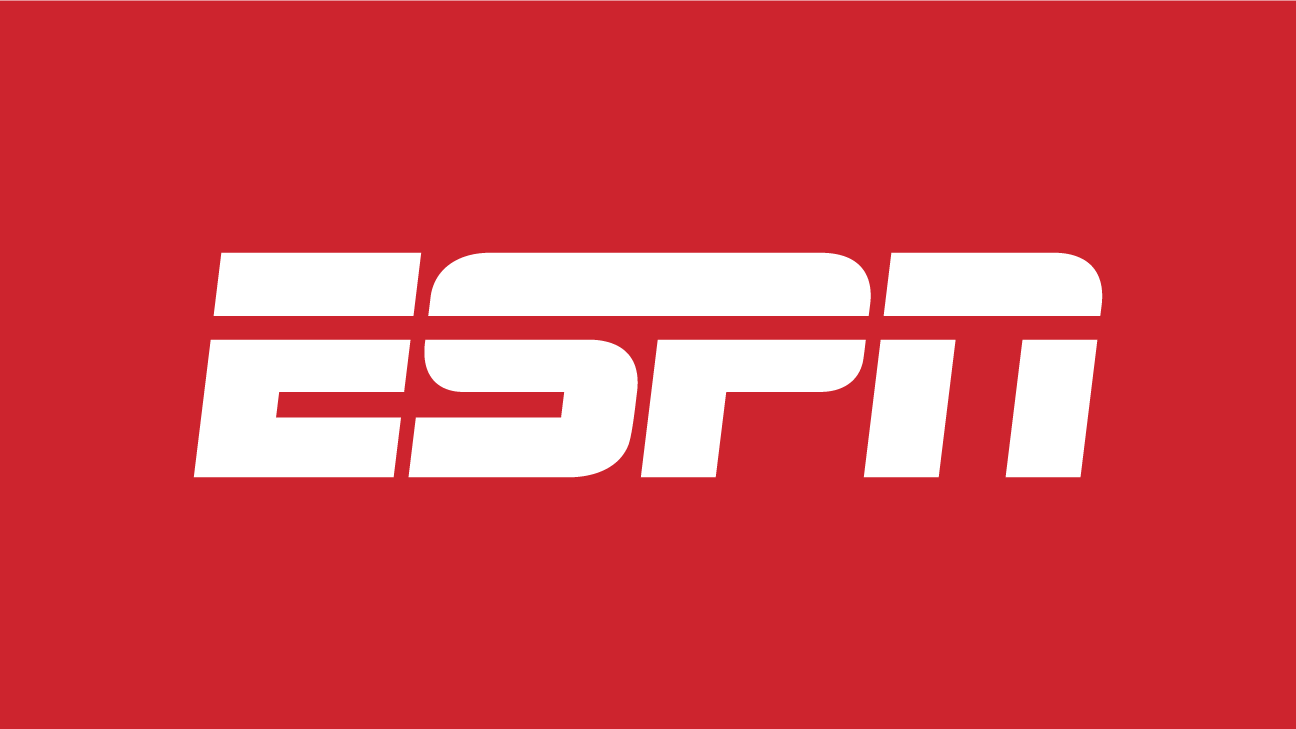 ALAMEDA, Calif. — While Marcus Mariota has been a starting quarterback for most of his five-year NFL career, and he is getting $17.6 million for two years with $7.5 million guaranteed this year, he says he has no confusion over his place in the pecking order with the Las Vegas Raiders.
He is coming in as Derek Carr's backup, he said, with the hope to improve not only the Raiders' quarterback room but to better his own play.
"First and foremost, this is Derek's team, and I understand that," Mariota, a Honolulu native, told Hawaii-based KHON-TV on Tuesday in his first public comments since agreeing to terms with the Raiders on March 16.
"I understand that going in … my priority going into free agency was to be a part of a team that I felt could bring out the best in me. Whatever happens, whatever comes of that, I'm ready for. But I do know, to play starting quarterback in the NFL, to be at that spot, is not an easy job to do. And I think, when it comes down to it, a strong, stable supportive quarterback room makes that job a whole lot easier, and that's what we have to do. And I'm going to do my best to support Derek in every possible way that I can, and along with that, I'm just going to try to become the best player that I can be and see where that takes me."
Mariota, the 2014 Heisman Trophy winner from Oregon, was the No. 2 overall pick by the Tennessee Titans in the 2015 NFL draft. That year, he was rated as the top quarterback prospect by Mike Mayock, the current Raiders general manager who at the time was an NFL Network draft analyst.
"The biggest thing that jumps out with Marcus Mariota is his athleticism," Mayock said at the time. "Think Colin Kaepernick. … Now, every once in a while, he misses a wide-open throw. Once or twice a game that happens. This is what he's going to have to learn."
Raiders coach Jon Gruden was also a big fan of Mariota's at the time.
"He is a legitimate dual threat," Gruden offered as an ESPN analyst then. "Adjust your offense to this kid's skill set."
Mariota will earn up to an additional $2.4 million if he plays 60% of the snaps this season, with another $1.5 million in per-game playing time and win incentives, per the NFL Network's Mike Garafolo. Mariota also has $10 million in those incentives in 2021 with $2 million in playoff/Super Bowl incentives each year and an additional $12 million in a 2021 salary escalator.
Carr signed a five-year, $125 million extension with the Raiders in the summer of 2017.
Mariota started 55 of his first 56 games for the Titans, but after getting off to a 2-4 start in 2019 he was benched in favor of Ryan Tannehill, who led the Titans to the AFC title game.
In five seasons, Mariota has passed for 13,207 yards, 76 touchdowns and 44 interceptions while going 29-32. He has also rushed for 1,399 yards and 11 TDs on 242 carries in his career, while getting sacked 155 times.
"These last five years have been a blessing, no doubt," Mariota said. "I think Nashville has treated us very well. But this is a great opportunity for us and it's an opportunity to be closer to home and also to be part of a great organization."
Las Vegas is known as the Ninth Hawaiian Island because of the city's popularity with the locals. Mariota said that was something he liked about joining the Raiders.
"The bonus and the cherry on top of it was being closer to home and being in Vegas," Mariota said. "And again, I really can't stress it enough, we're so excited."
NFL to implement coronavirus guidelines, including facilities closures
The NFL will implement league-wide workplace and operational guidelines Wednesday night that largely reflect those put in place by local and state governments across the country in recent days as protections against the spread of the coronavirus pandemic.
In a memo sent to teams Tuesday night, commissioner Roger Goodell said the guidelines were meant to "ensure that all clubs operate on a level playing field, and that the NFL continues to conduct itself in a responsible way at this time."
Among the directives to take effect Wednesday at 6 p.m. local time, according to the memo, all club facilities were to remain closed to all personnel. That was subject to the following exceptions:
• Employees such as athletic trainers or physicians who are providing ongoing medical treatment to players
• Employees such as the director of facilities, security personnel or independent contractors necessary to maintain the physical security of the facility and its contents
• Employees such as technology personnel necessary to maintain the security and operational capabilities of the club's IT network to enable remote work by club football and business staff
Goodell said the guidelines had been reviewed and endorsed by the NFL's competition committee and were and 'will remain in effect until further notice."
"During this time, clubs are free to conduct all normal business operations, including signing players, evaluating draft-eligible prospects, selling tickets, and other activities to prepare for the 2020 season," the memo said.
The league will reassess whether to continue under the guidelines on April 8 in consultation with medical experts and public health authorities, the memo said.
"The challenges we face are not unique," Goodell said in the letter. "Many businesses and individuals throughout the country are experiencing and addressing similar issues. Please be assured that the NFL is well-positioned to meet these operational challenges as we prepare to offer our fans and the country an outstanding 2020 NFL season."