Mariners' Mitch Haniger undergoes second surgery
Mitch Haniger is recovering from a second surgery in three weeks, meaning the Seattle Mariners won't have the veteran outfielder for Opening Day and beyond.
"2nd surgery today in the last 3 weeks," Haniger wrote on Instagram Thursday night. "Not how I imagined heading into the 2020 season but I'm really excited to start this recovery process and build myself back up. I'll do whatever it takes to come back even better than I've ever been!"
It wasn't immediately clear how long Haniger will be sidelined. General manager Jerry Dipoto had said last month that Haniger likely needed an initial surgery on a core muscle injury and wasn't expected to be ready for Opening Day — but that was before he had the second procedure.
Haniger suffered a core injury during an offseason workout in January. Dipoto had said the setback was tied to Haniger's injury issues from last year, when he missed the final 3½ months of the season after suffering a ruptured testicle and then experienced back and core issues during his recovery. Haniger was limited to 63 games and batted .220 with 15 homers and 32 RBIs.
A year earlier, Haniger was an All-Star after hitting .285 with 26 homers and 93 RBIs and an OPS of .859.
MLB Power Rankings – Our first impressions of all 30 teams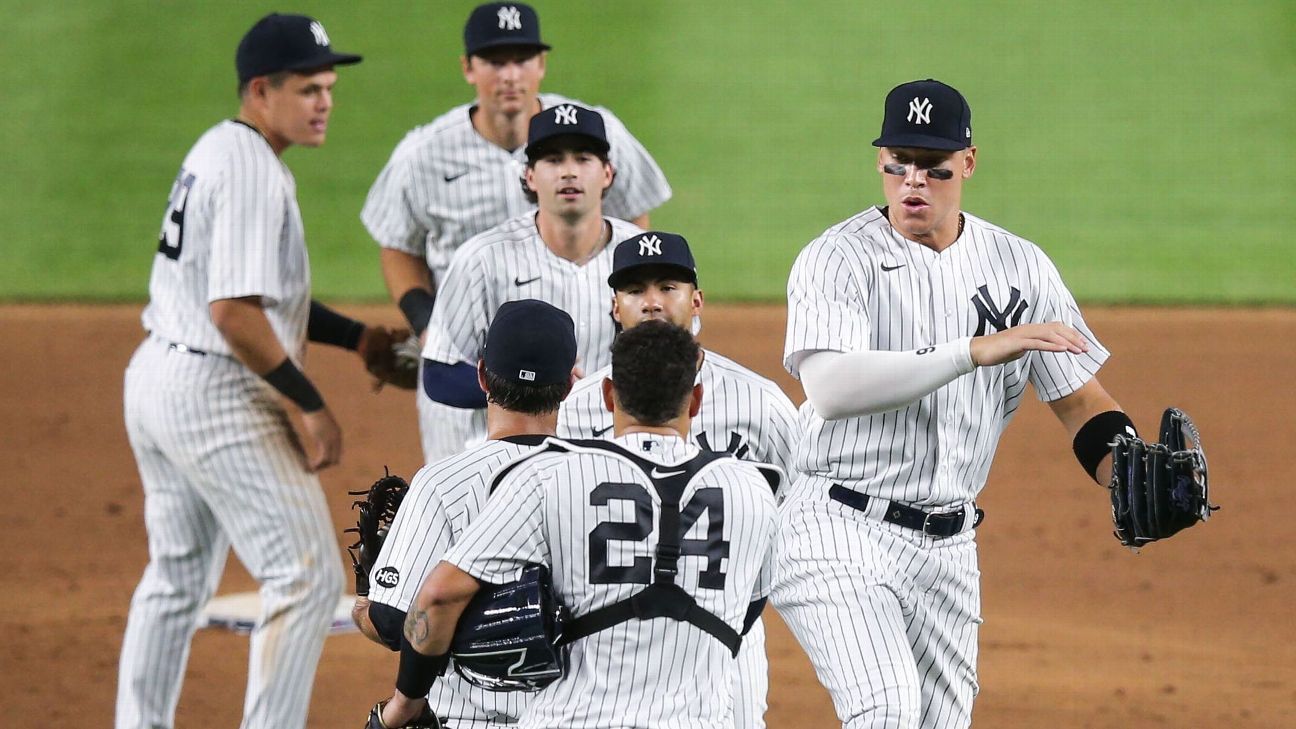 But there's no need to be all doom and gloom. After all, there were actual Major League Baseball games! And with games come updated Power Rankings. We surveyed our group of reporters, analysts and editors after the first week and a half of the 60-game (we hope) season, with the results below. The biggest gainers from our preseason rankings are the Padres, who moved up eight spots to No. 11, and the Tigers, who are up five to No. 24. On the other end of the spectrum, the Reds, a trendy pick to sit atop the NL Central standings, dropped five spots, and the Mets, Angels, Diamondbacks and Pirates each fell four.
National baseball writer David Schoenfield offers his first impressions for every team along with the rankings.
Brewers bench coach Pat Murphy 'resting comfortably' after heart attack
MILWAUKEE — Milwaukee Brewers bench coach Pat Murphy suffered a heart attack during a team workout Saturday at Miller Park, but team officials said he was resting comfortably and should be out of the hospital later this week.
Brewers general manager David Stearns said the 61-year-old Murphy received a stent and is expected to be released from Froedtert Hospital in Wauwatosa, Wisconsin, "in a couple of days." Stearns said it is too early to estimate when Murphy might be back in uniform.
"The prognosis for a recovery is good, and Pat is certainly going to be back in the dugout at some point," Stearns said Sunday. "I could not venture to guess as to when that is. Right now, the most important thing for Pat is to focus on his recovery and health. We'll let him focus on that."
Stearns said Murphy started experiencing symptoms while on the Miller Park field and reported them to the team's medical staff. The staff immediately realized the gravity of the situation and called an ambulance. Stearns said the ambulance arrived "in a matter of minutes" and transported Murphy to Froedtert Hospital, which had a team of cardiologists waiting for him.
"This is an outcome here where everyone did the right thing," Stearns said. "Pat reported his symptoms. Our medical staff immediately identified what was going on, and the folks at Froedtert did an incredible job of facilitating his entry immediately and getting him the care he needs."
Murphy is beginning his fifth season as the Brewers' bench coach under manager Craig Counsell, who played for Murphy at Notre Dame from 1989 to '92. Murphy posted a 42-54 record as the San Diego Padres' interim manager in 2015 after the firing of Bud Black.
Murphy also was a college head coach for 25 years, including stints at Notre Dame (1988-94) and Arizona State (1995-2009). He led Arizona State to a runner-up finish in the 1998 College World Series.
"The good news is Pat is well, he's resting comfortably, he will recover, and he's going to have the full support of the organization as he goes through this," Stearns said.
The Brewers are scheduled to play their home opener against the Chicago White Sox on Monday. Their three-game weekend series with St. Louis was postponed because multiple Cardinals tested positive for the coronavirus.
Milwaukee will play its game Monday without two-time All-Star outfielder Lorenzo Cain and former NL MVP Ryan Braun. Cain announced Saturday that he is opting out of the remainder of the season, and Braun was placed on the injured list Sunday because of an infected right index finger.
The Associated Press contributed to this report.
Angels' Shohei Ohtani to undergo MRI for discomfort in throwing arm
Shohei Ohtani expressed discomfort in his throwing arm after another abbreviated start on Sunday and was sent for an MRI.
The Los Angeles Angels were still awaiting the results moments after their 6-5, 11-inning loss to the Houston Astros.
Ohtani failed to record an out in his first start since returning from Tommy John surgery last Sunday and couldn't get out of the second inning seven days later.
Ohtani showed good stuff in the top of the first, striking out George Springer with a splitter in the dirt and throwing his fastball constantly in the mid-90s. But he walked the first three batters to begin the second, walked two others after back-to-back strikeouts and exited after throwing 42 pitches in the half-inning.
Ohtani's last three fastballs didn't break 90 mph, but Angels manager Joe Maddon said: "I thought it was fatigue from where I was standing."