Steelers GM – Rehabbing Ben Roethlisberger not at the end
PITTSBURGH — Steelers general manager Kevin Colbert is optimistic that Ben Roethlisberger's rehab is going in the right direction and said he doesn't think the veteran quarterback "is at the end of the road."
Roethlisberger, who will turn 38 next month, had surgery on Sept. 23 to repair a season-ending elbow injury he suffered in Week 2. Colbert would neither confirm nor deny that Roethlisberger had Tommy John surgery, but said he remains on track in his rehab and has a checkup in Los Angeles on Feb. 21.
"All signs are good at this point, and where that goes, we're hopeful he can make a complete recovery," Colbert said. "As of right now, he's on schedule for that. Where it goes from here remains to be seen."
Roethlisberger is the last remaining quarterback drafted in 2004 who is with his longtime team, after Eli Manning's retirement and Philip Rivers' departure from the Chargers. Colbert believes Roethlisberger, a two-time Super Bowl champion, is still a valuable asset.
"He had an injury to his right arm, but other than that, he's relatively healthy," Colbert said. "We're not minimizing the right arm injury to a right arm quarterback, but we don't think he's at the end of the road."
Without Roethlisberger for most of last season, the Steelers had to rely on a pair of young, unproven backups, Mason Rudolph and Devlin "Duck" Hodges, to take the reins. The team went 8-6 on their watch and finished just outside the playoffs at 8-8.
The margin for error shrank with Rudolph and Hodges starting, placing more of a burden on the Steelers' defense. Still, Colbert said the team is comfortable going into training camp with that pair and Paxton Lynch — a 2016 first-round pick who initially joined the practice squad before being elevated to the active roster — as Roethlisberger's backups.
"Optimistically, [Roethlisberger] is on schedule to return and we hope to return to maybe even a better Ben Roethlisberger than he was previous to the injury," Colbert said. "In the meantime, we understand who our backups are. We're comfortable with who those backups are. I thought they did a great, representable job in 2019 under the circumstances."
Despite missing the postseason for the second year in a row, Colbert is optimistic about the direction of his team.
"We're all disappointed at 8-8," he said, "but I feel better moving into 2020 than I did moving into 2019 coming off of 9-6-1."
Source — Franchise designation period on players pushed back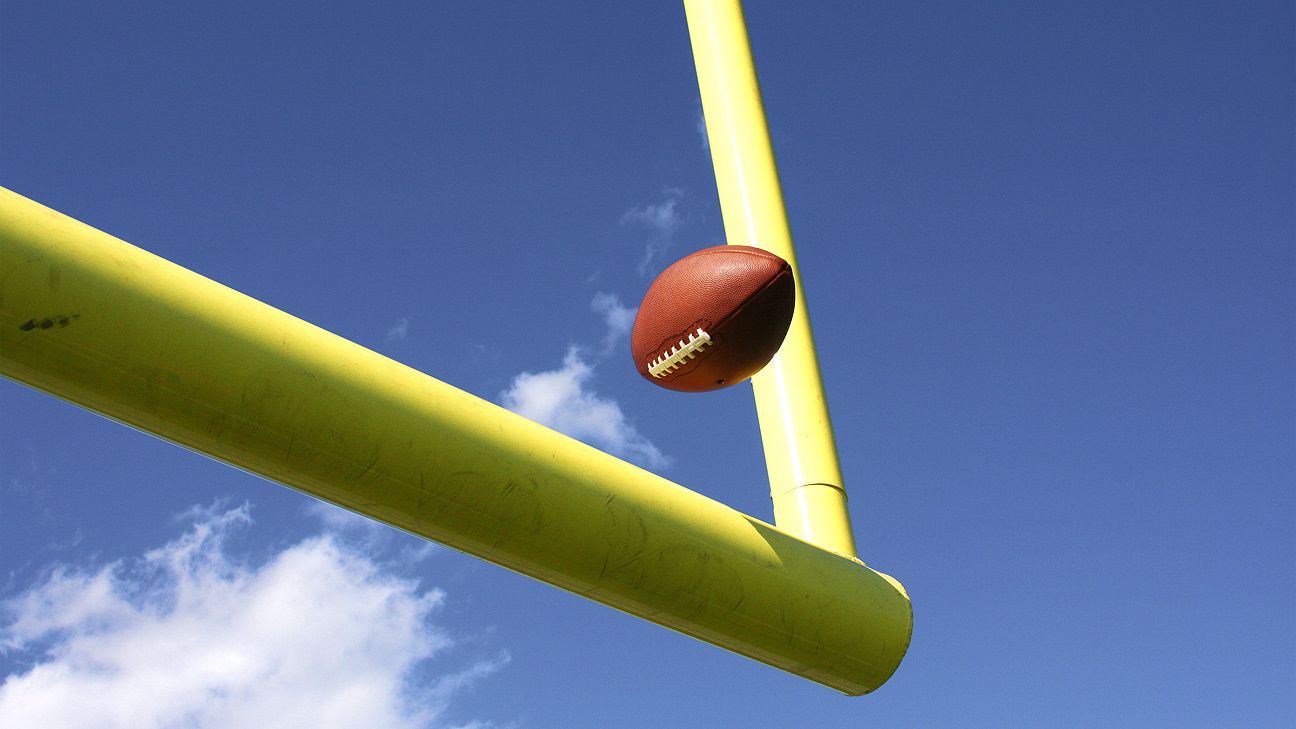 The NFL Players Association and the NFL management council have pushed back the start of the franchise designation period from February 25 to February 27 and the period will now end on March 12 instead of March 10, a source told ESPN's Adam Schefter.
Absent a new collective bargaining agreement, each team can use a franchise and transition tag on players.
The NFLPA is expected to vote on a new collective bargaining agreement next week, a source told ESPN's Dan Graziano.
The vote is still expected despite an NFLPA statement saying its board of representatives has declined to vote on a recommendation in hopes of further meetings with NFL management.
Colorado hiring Karl Dorrell from Dolphins as next head coach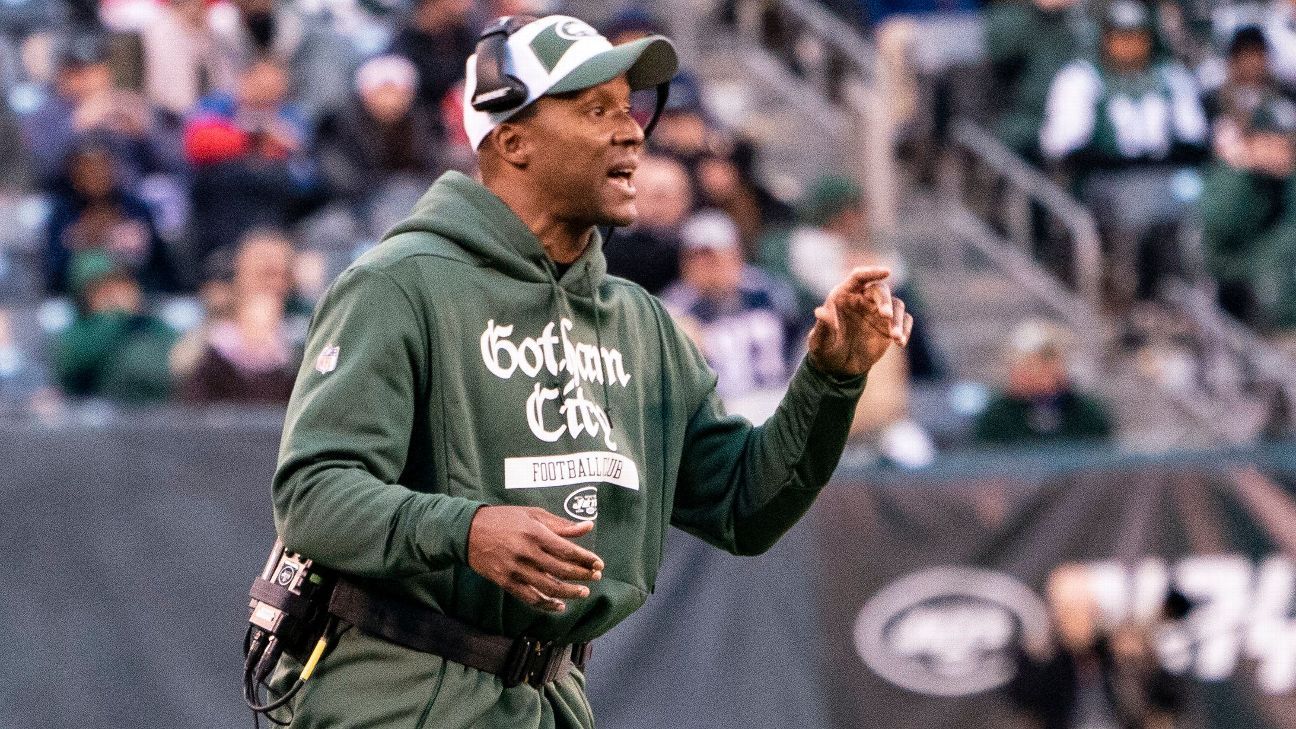 Miami Dolphins assistant head coach Karl Dorrell will become the new head coach at the University of Colorado, a source told ESPN, confirming multiple reports.
Dorrell, who coached the Dolphins' receivers, will succeed Mel Tucker, who left the Buffaloes to become the head coach at Michigan State.
Dorrell was the head coach at UCLA from 2003-07, where he led the Bruins to five bowl appearances and amassed a record of 35-27. He was fired at the end of the '07 season, despite the Bruins reaching a bowl game.
Earlier this week, Kansas City Chiefs offensive coordinator Eric Bieniemy, a star running back at Colorado from 1987-90, withdrew his name from consideration for the job, ESPN confirmed.
Steve Sarkisian also withdrew his name from consideration and instead plans to remain at Alabama as offensive coordinator, sources told ESPN
Dorrell, 56, returns to college after spending the past five seasons as receivers coach for the Jets (2015-2018) and Dolphins (2019). His last college coaching job was in 2014, when he served as Vanderbilt's offensive coordinator.
The Dolphins gave Dorrell a promotion this week adding assistant head coach to his title, but Dorrell has been looking for an opportunity to return to being a head coach.
Dorrell quickly earned the respect of his Dolphins receivers last season and played a key role in DeVante Parker's breakout 2019 season.
Parker, who finished in the top five among NFL players with 1,202 receiving yards last season, credited Dorrell for teaching him how to watch film better, learn the subtleties of the position and trusting him to succeed.
It's a return to Boulder for Dorrell, who was CU's offensive coordinator and wide receiver coach from 1995-98 and the receiver coach from 1992-93.
Colorado's search focused on coaches with NFL ties. After reaching out to Bienemy, the school also spoke with New York Giants assistant Bret Bielema, the former Arkansas and Wisconsin coach, and had significant interest in Baltimore Ravens offensive coordinator Greg Roman, a source told ESPN's Adam Rittenberg.
The school also spoke with Sarkisian and Air Force coach Troy Calhoun, both of whom spent time in the NFL.
Darrin Chiaverini had been serving as Colorado's interim head coach.
Kicker Mason Crosby, Packers reach 3-year deal, agent says
Kicker Mason Crosby has agreed to a three-year contact with the Green Bay Packers, his agent Mike McCartney announced on social media Saturday.
The 2007 sixth-round pick has spent his entire career with the Packers and is coming off a season in which he had a career-best 91.7% success rate on field goals, tying the team record. He missed just one extra point on the way to being named a first alternate for the Pro Bowl.
"I think when you have a guy who has been through the fire like Mason has, for a guy in my position, it makes us feel very comfortable," Packers general manager Brian Gutekunst said Friday. "He obviously had an excellent year last year. He's a big part of our team, a big part of what we're trying to do here. I'm very hopeful that that will reach the right ending."
At age 35, Crosby shows no signs of diminished leg strength.
He holds the Packers career scoring record, a mark he surpassed during the 2015 season. He owns the seven longest field goals in team history (a 58-yarder, two from 57, three from 56 and one from 55).
Crosby also holds the NFL postseason record for most consecutive field goals made, with 23 (from 2010-16).