Ohio medical board committee says Browns, Bengals fandom not enough for medical marijuana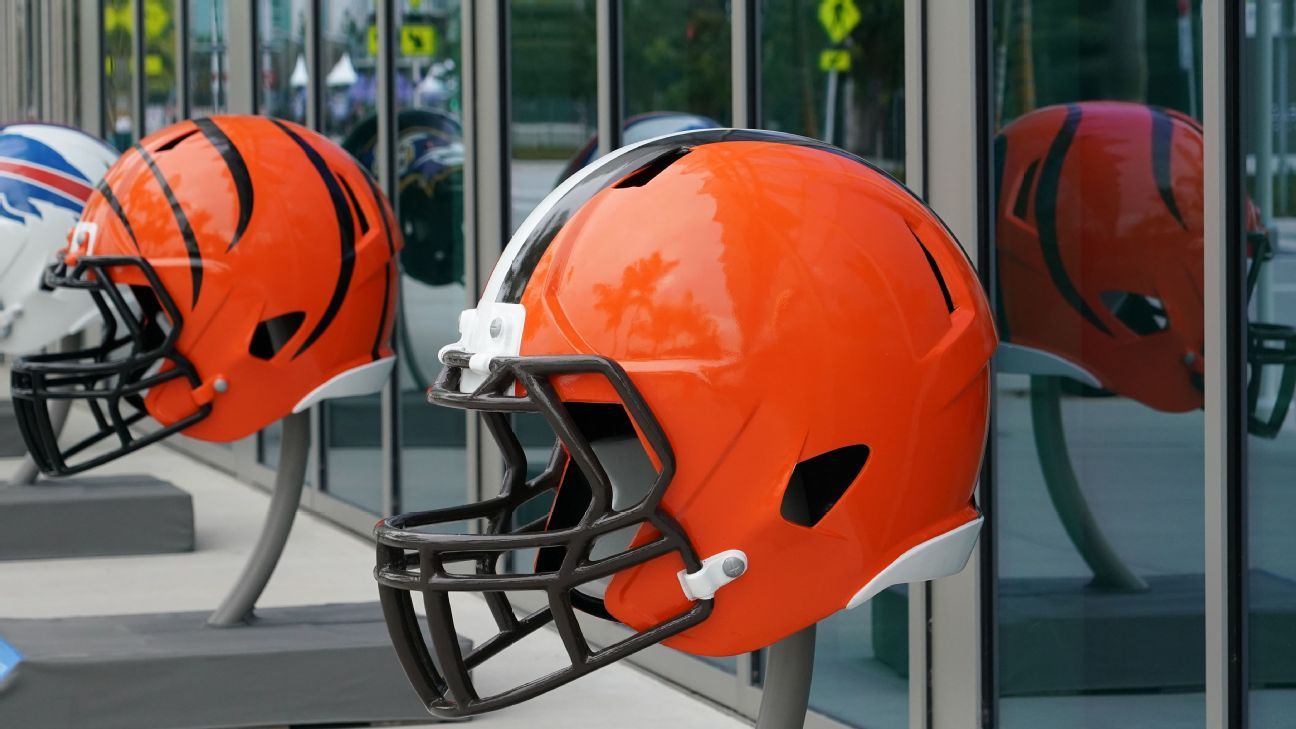 A proposal to alleviate the pain of being a Bengals and Browns fan has gone up in smoke.
Being a fan of the NFL's franchises in Cincinnati and Cleveland does not meet the condition requirements to purchase medicinal marijuana, an Ohio medical board committee has ruled.
According to the Cincinnati Enquirer, the panel that met in Columbus turned down several petitions regarding conditions that could help Ohio residents take advantage of a 2016 law that allowed them to buy marijuana medicinally.
In December, being a "Browns/Bengals fan" was among the multiple petitions filed, according to the newspaper. In three of the last four years, one of those two franchises have been the worst in the NFL. The fandom was rejected among other petitions that lacked the required support to continue with the process.
The Browns were winless in 2017 and recently made their sixth head coaching change since the start of the 2010 season. In southern Ohio, the Bengals finished with the league's worst record for the first time since 2002.
Since Cleveland's franchise was rebooted in 1999 after being moved to Baltimore, neither the Browns nor the Bengals have won a playoff game.
Over the last few years, both sets of fans hoped that the No. 1 pick in the NFL draft could provide long-term relief for their problems. After the Browns went first in 2017 and 2018, the Bengals have the top pick in April's upcoming draft.
Bills' GM says Patriots are still the team to beat in AFC East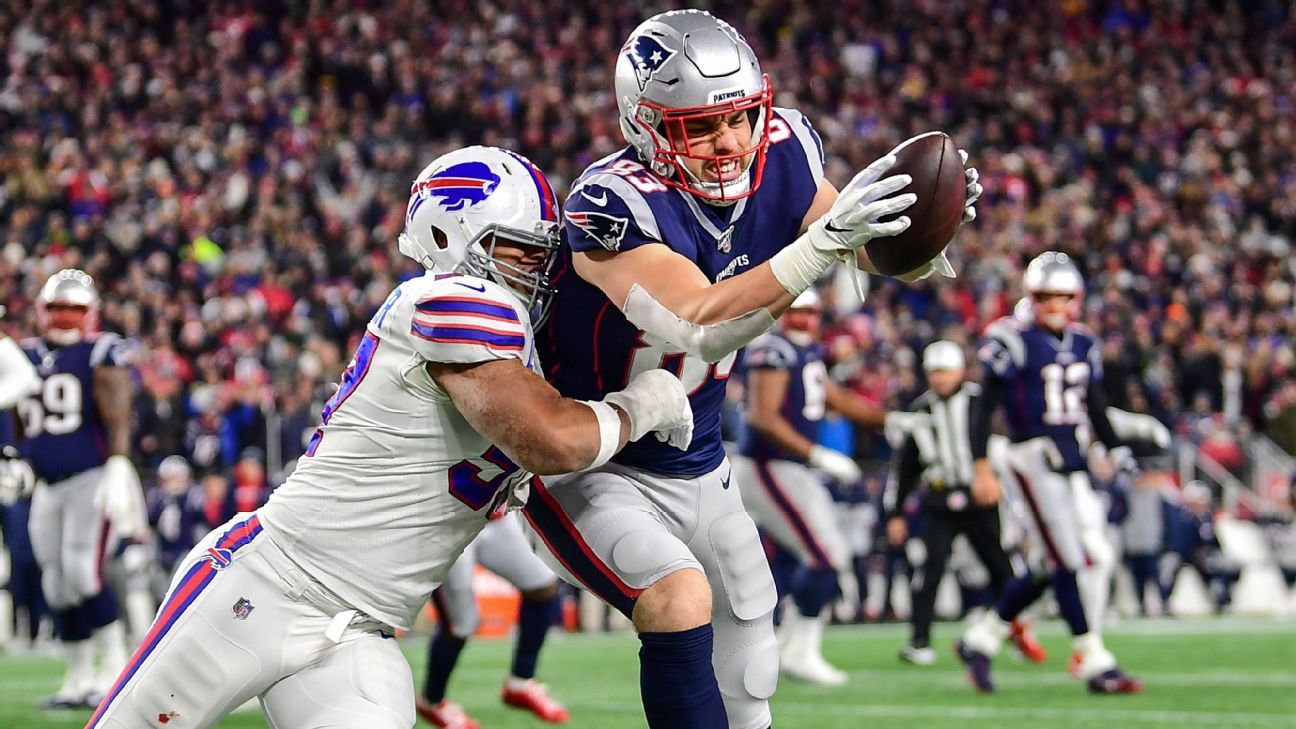 Many pundits are already willing to crown the Buffalo Bills as the presumptive champion of the AFC East for the 2020 season, given the arrival of Stefon Diggs and departure of Tom Brady from the New England Patriots.
Bills general manager Brandon Beane wants to pump the brakes on that.
"The team to beat in the East is the Patriots," Beane told local media during a videoconference Thursday. "And until somebody beats them, they are the team to beat. And as long as Bill Belichick's there, you're talking about probably the greatest head coach of all time that was paired with the greatest quarterback of all time.
"So until we beat them, we've done nothing, and we've got our work cut out for us."
The Patriots have won the division for 11 consecutive seasons, which includes Beane's three with the Bills.
After 20 years with New England, Brady signed a two-year contract with the Tampa Bay Buccaneers this offseason, ending a divisional reign that also resulted in 17 playoff appearances and six Super Bowl titles.
"I candidly did not expect Tom to leave," said Beane, who was 0-for-6 against Brady but is disappointed to no longer face him twice a year.
"Playing against him, I go back and forth. You know you always want to take down the best," Beane said. "And that's probably the disappointing thing as I sit here — in my time, we didn't beat Tom Brady. And so, we'll have to find another way to play Tampa to be able to maybe beat him before he hangs them up."
Beane also referenced the success Belichick had without Brady — notably, the team's 11-5 record in 2008 when Brady missed most of the season with a torn ACL. The Patriots also went 3-1 in the four games for which Brady was suspended in 2016.
Buffalo, which went 10-6 last season, traded with the Minnesota Vikings to acquire Diggs on March 16. With a majority of their playoff roster intact, the Bills have been picked by some as the favorites for their first AFC East title since 1995.
Beane said his team still needs to earn that accolade.
"New England is still going to be very good," Beane said. "You look at what Bill Belichick did in 2008; they got robbed of a playoff. They were 11-5 with Matt Cassel at the helm.
"So I think it's funny and comical that people are writing them off and labeling — whether it's us or another team — as the team to beat in the East."
Tua Tagovailoa undergoes medical recheck with 'positive' results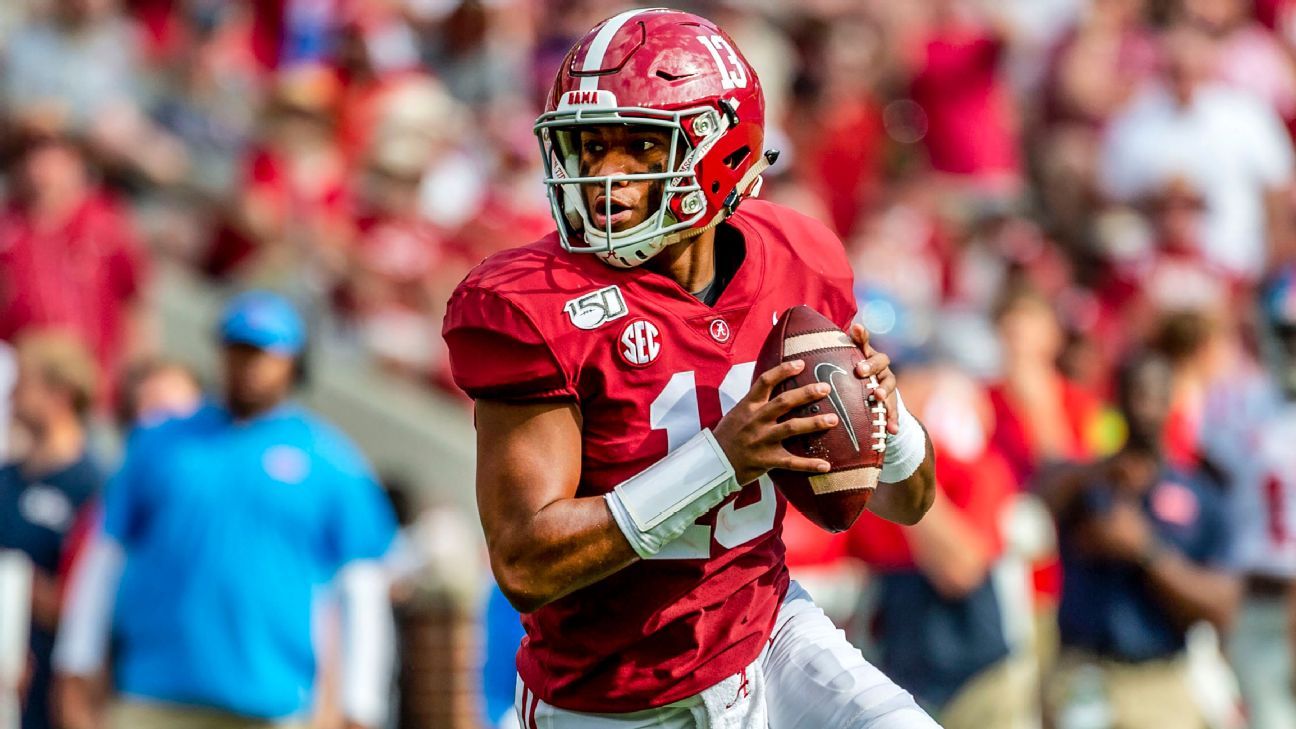 Tua Tagovailoa underwent a voluntary medical recheck Thursday that was facilitated by the NFL combine, and the results of the comprehensive exam "were overwhelmingly positive," the quarterback's representatives told ESPN's Laura Rutledge and NFL Network.
The recheck was performed by an independent doctor who was selected by NFL team physicians, and all 32 team doctors and trainers were allowed to give input on the type of exams they wanted done, the reps told ESPN.
The results were shared with all 32 teams, the reps said.
In an interview with ESPN's SportsCenter on Wednesday, Tagovailoa said, "I'm 100 percent right now" and that he was "ready to go."
He also said he believed he could play as a rookie if called to do so.
"I feel like if I had to go out there and perform the same way I did my sophomore year and my junior year, being 100 percent healthy, I feel like I'd be able to go out there and do that," he said.
Tagovailoa recently released on his social media page several clips of him practicing, giving a first recent glimpse at the former Alabama quarterback. He was a Heisman Trophy finalist as a sophomore and threw for 33 touchdowns and only three interceptions as a junior before suffering a season-ending injury on Nov. 16 against Mississippi State when he sustained a posterior wall fracture and dislocated hip. He underwent surgery in November.
The surgery was the second last season for Tagovailoa. He had surgery on his right ankle Oct. 20, a day after he was injured in the Crimson Tide's 35-13 victory over Tennessee.
CB P.J. Williams, Saints reach 1-year deal
The New Orleans Saints are bringing back versatile cornerback P.J. Williams on a one-year deal, the team announced Thursday.
Williams battled injuries and inconsistency early in his career, but he found a niche over the past two seasons as a nickelback with the Saints, playing about 80% of their defensive snaps inside the slot when active. He also filled in at safety when needed because of injuries late last season.
The Saints let cornerback Eli Apple go in free agency, and they switched from Vonn Bell to Malcolm Jenkins at free safety. But they still have a deep, experienced secondary with cornerbacks Marshon Lattimore, Janoris Jenkins, Williams, Patrick Robinson and Justin Hardee and safeties Jenkins, Marcus Williams and C.J. Gardner-Johnson, among others.
The 6-foot, 196-pounder, who signed a one-year deal with the Saints last offseason for $2.25 million, was suspended for two games in 2019 because of a January arrest for driving while intoxicated. He later pleaded guilty to lesser charges.
Williams started 23 games, including the playoffs, over the past three seasons and had four interceptions and 27 passes defensed. He was named the NFC Defensive Player of the Week after a 2018 win at Minnesota, during which he helped to force a fumble and returned an interception for a touchdown.
Williams, a 2015 third-round pick who turns 27 on June 1, played in only two games in his first two seasons because of a hamstring injury and a concussion that landed him on injured reserve in back-to-back seasons.