Rockies GM says team moving forward with Nolan Arenado
The Colorado Rockies will head to spring training with Nolan Arenado on the roster.
That's according to general manager Jeff Bridich, who acknowledged to the Denver Post on Monday that his team did listen to offers for the All-Star third baseman but nothing that was of interest.
"With the season coming up and spring training on the horizon, we are going to start focusing on that," Bridich told the Post. "We have listened to teams regarding Nolan and really nothing has come of it. We are going to move forward pretty much as we expected — with Nolan in the purple and black and as our third baseman.
"So we can put this to bed and collectively look forward to the upcoming season and work toward that."
Arenado is just one year into an eight-year, $260 million contract he inked with the Rockies last February. He is tied to the team through the 2026 season. The deal contains a no-trade clause.
A five-time All-Star and a seven-time Gold Glover, the 28-year-old Arenado hit .315 with 41 home runs and 118 RBIs in 2019. But Colorado went just 71-91, a year after making the playoffs.
Among the teams that reportedly expressed interest for Arenado this offseason were the Braves and Cardinals.
Carlos Correa says Astros won World Series 'fair and square'
After days of hearing his team and teammates be criticized across the majors, Houston Astros shortstop Carlos Correa spoke out Saturday, telling The Athletic that players on other teams — particularly the Los Angeles Dodgers' Cody Bellinger — are not informed enough when they address the sign-stealing scandal or 2017 American League MVP Jose Altuve.
"The problem I have is when players go out there and they don't know the facts, they're not informed about the situation, and they just go out there and go on camera and just talk," Correa said in an interview that will air on MLB Network.
Correa, as he did to reporters Thursday, conceded that the Astros stealing signs in 2017 was "wrong" but added that comments about Houston continuing to cheat are off base.
"When he (Bellinger) talks about that we cheated for three years, he either doesn't know how to read, is really bad at reading comprehension or is just not informed at all," Correa told The Athletic. "The commissioner's report clearly says that all those activities were conducted in 2017. 2018 nothing happened. 2019 nothing happened. It was just talented players, playing the game of baseball with passion and winning ballgames."
According to commissioner Rob Manfred's investigation into the Astros, the team used two illegal technological methods to steal signs throughout the 2017 season and for part of the 2018 season, though the summary noted there was no evidence that the team used a trash can to clue players into pitches in 2018.
In Correa's mind, the Astros earned and deserved their 2017 title. He broke down the runs the team scored in the World Series to The Athletic and noted that the title-clinching Game 7 was played in Los Angeles with "no cheating on the road."
"When you analyze the games, we won fair and square," Correa said. "We earned that championship."
Correa also said that teammate Altuve — along with Josh Reddick and Tony Kemp — was among the players not to take part in the trash-can cheating. Altuve would, according to Correa, confront others if he heard a trash-can bang during his at-bats.
"He would say, 'I don't want this. I can't hit like this. Don't you do that to me,'" Correa said. "He played the game clean."
That defense was made in part to legitimize Altuve's MVP Award. Bellinger had said that Altuve "stole" the award from the New York Yankees' Aaron Judge, drawing this response from Correa: "Cody, you don't know the facts."
Regarding reports that Altuve may have had a buzzer system inside his jersey, Correa pointed to an earlier incident in which he ripped his teammate's jersey and said the second baseman was trying to hide an unfinished tattoo.
"Altuve has played the game clean. Always. Always," Correa told The Athletic. "He earned that MVP. He hit that home run off (Aroldis) Chapman, fair and square."
Correa also defended Astros owner Jim Crane's apology as coming from someone who "doesn't play the game of baseball" and acknowledged the hurt to see manager AJ Hinch and general manager Jeff Luhnow fired. But he is turning his attention to the 2020 season.
"This year, we want to go out and show the fans that we are talented, that we can play the game, that we can win ballgames," Correa said. "That what happened in 2017 does not define us. We still feel terrible. It's 2020, two-and-something years after that happened, and we still feel bad about it. We go to bed thinking about that.
"What people have to say, that's all their right. Because we were wrong. And they can say whatever they want. Because we were wrong. But when players stand up there and they accuse (us) of stuff that didn't happen in 2019, that doesn't sit well with me."
Cubs' Kris Bryant avoids trade speculation, wants to be 'in the loop'
MESA — Guitar lessons and shopping for baby stuff. That's how Chicago Cubs star Kris Bryant filled his time in the offseason, all while avoiding social media.
Bryant, 28, was aware his name was being mentioned in trade rumors but mostly from screenshots sent by friends. He did his best at avoiding the speculation, but it wasn't easy.
"I understand it, but I do my best to tune it out," Bryant said after reporting to Cubs camp on Saturday. "It's hard. It's really hard. … Twitter is the worst thing in the world.
"I always expected to be here. Pretty happy about it and ready to get going. … I've had a lot of doctor appointments and baby stuff and getting a nursery ready."
Bryant and his wife Jessica are expecting their first child, but will the baby grow up in Chicago or elsewhere? The team has indicated they are open to moving anyone, and Bryant's name has been linked, in part, because he'll be a free agent in two years.
The former MVP seemed perturbed by the speculation, especially any rumors indicating that he turned down a massive contract.
"The biggest thing with the trade rumors, which has disappointed me, is 'let's get rid of him now because he doesn't want to be here in two years. He turned down this monster extension, well north of $200 million.'
"Where was that? I never saw that. These rumors and sources and people saying things. And never once did I say I didn't want to play here."
As camp begins, any possibility of a trade seems less likely. And while Bryant didn't exactly demand any assurances he'll be with the club when they open the season in Milwaukee next month, he wouldn't mind it.
"I would like one," Bryant said. "I guess I would like to be in the loop a little bit, and it's safe to say they obviously don't have to keep me in the loop by any means. I feel like I've earned a little respect here.
"I don't want it to be a distraction. I've always wanted to go with the flow and be here and be present and not be the guy that distracts people. But I can't control any of it."
Bryant, who lost his service time grievance against the Cubs earlier this month, was bothered more by reports that he was unhappy with the team than he was with the outcome of the grievance itself.
"It's absolutely ridiculous seeing things like that," Bryant said. "That's not who I am. I don't believe in holding grudges. There are no hard feelings whatsoever. I completely respect this organization and what they've done for me and my family. I just saw this as a process that's going to help the players in the next round of negotiating. It was important for me to stand up for what I believe in and what players believe in."
Bryant was held back in the minors for 10 days at the beginning of the 2015 season, which enabled the Cubs to keep him under team control for a whole extra season. His beef is more with the system that allows that to happen than with the team itself.
"I knew it was an uphill battle going into it," Bryant said. "I saw it through to the end because it was something I really believed in. My mom and dad told me to always stand up for what I believe in. There is definitely no hard feelings, so let's put that narrative to bed.
"It would have been great to win. I lost. You move on."
The result means he'll remain a free agent after 2021 instead of 2020. He's hopeful the grievance will put the issue front and center when the next round of collective bargaining takes place between the league and players.
"I believe this is right and it's going to help us in two years," Bryant said. "This last round, the players really took a whupping. It's up to us to fight for things that are right."
As for his future, he's become to understand how the business works, starting with the luxury tax. It's keeping some team payrolls down, according to Bryant, and it sounds like the Cubs might be one of them after they paid the tax in 2019.
"Certain teams are less likely to use it as that [a salary cap], but definitely it's a shame to see it being used that way. Maybe we need to experience this and see how bad this really is and fight for stuff that needs to be changed."
He's sure of one thing: The Cubs have plenty of money if they want to spend it.
"I know that we just got this new [television] network for a lot of money, and the Cubs are one of the most profitable teams out there," Bryant said. "And one of the most desirable teams. People want to always go to Wrigley Field and watch a game."
Phillies' Zack Wheeler downplays dispute with Mets GM Brodie Van Wagenen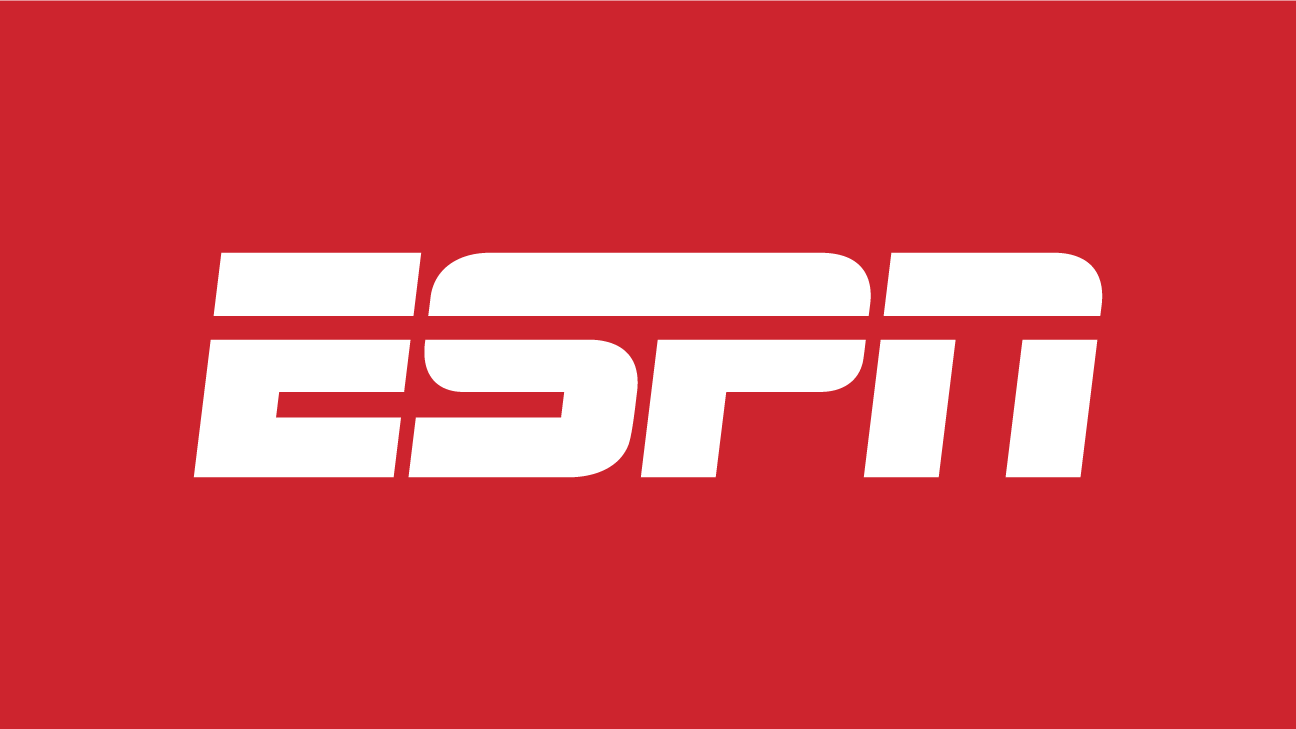 CLEARWATER, Fla. — Zack Wheeler wants to dial down his little dispute with his former team's general manager.
The new Philadelphia right-hander has recently been trading barbs with New York Mets GM Brodie Van Wagenen, adding even more intrigue after Wheeler left the Mets to sign with the rival Phillies.
On Saturday, Wheeler figured there wasn't much more he needed to add.
"I don't want to make this go on any further. I don't think it's meant to go on any further. We're two grown-ups here, and we're battling like little kids, you know what I mean?" Wheeler said. "I'm happy to be here with this group of guys."
Wheeler signed a $118 million, five-year contract with Philadelphia this offseason after pitching for the Mets since his debut season in 2013. Wheeler told the New York Post on Thursday that he circled back with the Mets before signing with Philadelphia and that "it was basically just crickets."
Said Wheeler to the newspaper about the Mets: "It's how they roll."
Van Wagenen responded sharply Friday, saying the Mets contributed to Wheeler's success.
"Our health and performance department, our coaches all contributed and helped him parlay two good half-seasons over the last five years into $118 million," Van Wagenen told reporters Friday. "I'm proud of what our group was able to help him accomplish. I'm happy he was rewarded for it. Players deserve to be rewarded when they perform well."
That put the ball back in Wheeler's court Saturday. He seemed amused but didn't do much more to escalate the feud. He even had some kind words for the Mets.
"The training staff was unbelievable. They helped me out a lot," said Wheeler, who had Tommy John surgery in 2015 and continued to deal with arm and shoulder issues. "They really set up a good program for me, and I really appreciate those guys. I really appreciate everything the Mets did for me, but I'm here with the Phillies now."
This episode may be brought up again when the Phillies face the Mets this season, but that matchup was already going to be emotional.
"I don't think I needed any more motivation," Wheeler said. "When you're going up against a former team or something like that, we were already going to have motivation. I don't think that gives me any more. It's kind of small in my mind, what's going on right now. I think it got blown up a little bit, out of proportion."