J.D. Martinez confident Red Sox will be cleared in investigation, as 'there was nothing going on here'
SPRINGFIELD, Mass. — Boston Red Sox designated hitter J.D. Martinez said he believes Major League Baseball's investigation into the 2018 World Series champions will reveal no wrongdoing.
"I'm excited for the investigation to get over with just so they can see there was nothing going on here," Martinez said at the team's Winter Weekend fan festival.
When asked if he believed the investigation would reveal no wrongdoing, Martinez responded affirmatively.
"I believe that, yes," Martinez said.
Martinez played a critical role as an offensive catalyst in Boston's run to a title in 2018 and has been an anchor mainstay in the Red Sox lineup in his two seasons, while gaining a reputation with the Boston media as a straight-shooter. When pushed by reporters about why he was so strong in his belief, Martinez did not budge from his stance, saying that the team did nothing wrong. Major League Baseball opened an investigation Monday to probe claims the Red Sox used video to decode opponent sign sequences and passed the info to their players in 2018, as alleged in a report by The Athletic.
"I was in there, so I saw straight up," Martinez said. "Everyone seems to forget that in 2016 and 2017, this was a really good team. They won 93 games those two years and then we got better. Like I said, I'm excited for it. Really not allowed to comment on it, but we'll see what happens."
Martinez, who hit .304 with 36 home runs, 33 doubles and 105 RBIs in 2019, also commented on his relationship with pitcher Mike Fiers, who went on the record about Houston's sign-stealing scheme to The Athletic, kicking off the entire scandal. Martinez and Fiers played together at Nova Southeastern and have been friends for a long time.
"It sucks for Fiers," Martinez said. "I've talked to him about it. I understand his side of it. I understand his side of being in the division and going against those guys; it's one of those things where he's in an uncomfortable position for him, and I understand it."
With less than a month before spring training, Red Sox chief baseball officer Chaim Bloom has kicked off his search for Cora's replacement. Martinez added that he thinks bench coach Ron Roenicke is a strong candidate to be the next Red Sox skipper.
"I guess it's up to Chaim to pick that," Martinez said. "I could definitely see it coming from within. Ron is a great candidate and he knows our team, so I wouldn't be surprised if it's him or something. I don't know."
Even with the instability in the manager's office at Fenway Park, Martinez believes the 2020 Red Sox will be fine, given the continuity in the clubhouse among players over the past few seasons.
"This is a group of professionals and a very talented team," Martinez said. "You look at our team and there's a lot of talent, a lot of guys that know how to play the game, and I'm excited. Guys are only going to get better and continue to grow. Look at [Rafael] Devers last year. Who's to say he's not going to grow?
"Christian Vazquez is going to get better. Jackie Bradley Jr. will have a bounce-back. Andrew Benintendi will get better. These are all relatively young guys that are still forming and coming into their own. I'm definitely excited because the injuries that happened with Chris Sale last year, with David Price, those are two big guys for us. How Eduardo Rodriguez threw the ball last year, there's a lot of room for growth here. Not a lot of guys coming out of their prime. A lot of guys going into it."
New York Yankees hit 5 homers in inning for first time in franchise history
NEW YORK — The Yankees hit five home runs in an inning for the first time in their history.
Brett Gardner, DJ LeMahieu and Luke Voit homered on consecutive pitches in the fourth inning from Toronto's Chase Anderson on Thursday night. Voit's home run was his major league-leading 20th.
Aaron Hicks struck out, and Giancarlo Stanton and Gleyber Torres followed with home runs that gave the Yankees a 9-2 lead and chased Anderson.
The Yankees became the seventh team to hit five home runs in an inning. According to ESPN Stats & Information research, they're the second team to do it off one pitcher. The Washington Nationals did it in 2017 against Michael Blazek and the Brewers..
The Yankees hit three consecutive homers for the first time since June 2017 at Toronto.
The Associated Press contributed to this report.
Minnesota Twins' Josh Donaldson ejected for kicking dirt at plate after homer
CHICAGO — The Minnesota Twins' Josh Donaldson managed to get ejected while hitting a home run.
Donaldson barked at plate umpire Dan Bellino for the second time in the sixth inning of a 4-3 loss to the Chicago White Sox on Thursday. With Minnesota trailing 3-2, Bellino called a strike when the 2015 AL MVP checked his swing on a 2-0 pitch from Reynaldo Lopez.
Twins manager Rocco Baldelli came out to speak with Bellino, and Donaldson homered down the left-field line on the next offering. After rounding the bases, Donaldson kicked dirt at home plate as he crossed it.
Bellino ejected him immediately, and Donaldson, realizing he had missed home plate, returned to the plate to touch it and then argued as he kicked more dirt on it.
Donaldson also had argued with Bellino on a 1-1 breaking ball in the first inning that appeared to be high but was called a strike, leading to a strikeout.
"We need Josh on the field, out there playing, and at third base," Baldelli said. "That's when we're at our best. And so that's really the end of it. I think we can move past it at this point and go from here."
St. Louis Cardinals' Dakota Hudson leaves start due to elbow tightness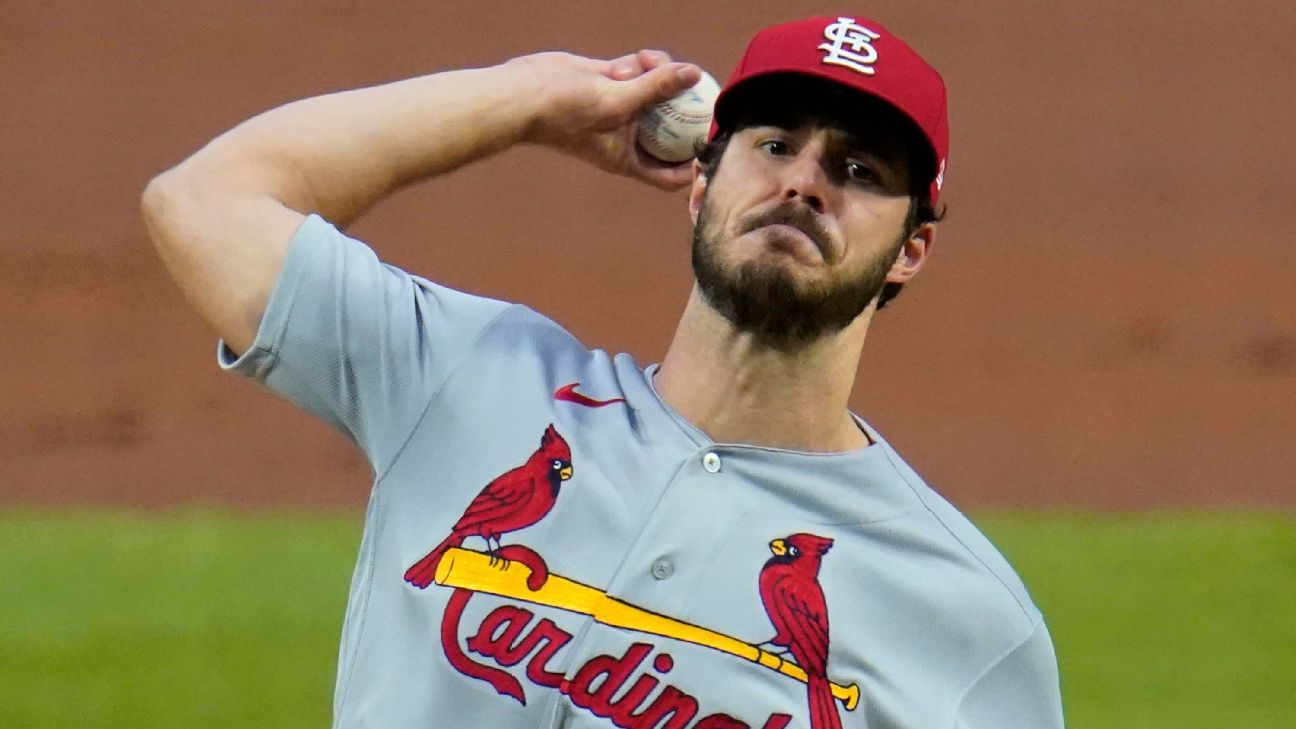 PITTSBURGH — St. Louis Cardinals right-hander Dakota Hudson left his start Thursday night after two innings because of right elbow tightness.
Hudson did not allow a run while walking two and giving up one hit against the Pittsburgh Pirates. He is 3-2 with a 2.77 ERA in eight starts this season.
The Cardinals entered the night percentage points behind the Cincinnati Reds for second place in the NL Central, 5 1/2 games behind the Chicago Cubs. The top two finishers in each division advance to the expanded postseason this year, along with two wild cards.
Hudson was replaced by left-hander Austin Gomber with St. Louis leading 1-0.