Myles Garrett suspension for Steelers-Browns fight
On Thursday night, Cleveland Browns defensive end Myles Garrett committed the closest thing we've seen to an on-field crime in the modern era of pro football. Only one response will suffice. The NFL must issue the longest suspension for a single on-field act in its history, ending Garrett's 2019 season with six games remaining in the Browns' schedule and making clear to the world that what happened at FirstEnergy Stadium is one of the worst moments on the field in its history.
Such discipline, as harsh as it might seem, won't be particularly controversial to anyone who saw Garrett rip off Pittsburgh Steelers quarterback Mason Rudolph's helmet and then use it to pummel his unprotected head. If Garrett hit someone with a helmet on the streets of Cleveland, he would face arrest. The outburst left grizzled football veterans gasping at its sheer violence, a throwback matched by only a handful — if any — of intentional acts in 100 years of league play.
Myles Garrett hits Mason Rudolph in the head with a helmet as a fight breaks out at the end of the Steelers-Browns game.
The length of Garrett's absence shouldn't be too tough for the NFL to figure out. It suspended Oakland Raiders linebacker Vontaze Burfict indefinitely earlier this season for an accumulation of on-field acts, culminating with a helmet-to-helmet hit, but the longest suspension it has issued for a single on-field incident is five games. That happened in 2006, when then-Tennessee Titans defensive lineman Albert Haynesworth ripped the helmet off Dallas Cowboys center Andre Gurode and then kicked and stomped on his face. Gurode needed 30 stitches to close the wounds.
Only the grace of God saved Rudolph from a similar fate, or worse. The stunned expression on the face of Browns quarterback Baker Mayfield, speaking moments later in an interview on Fox, depicted the weight of the scene. Mayfield couldn't summon an ounce of defense for his teammate.
"It's inexcusable," he said. "That's just endangering the other team. … The reality is he is going to get suspended. We don't know how long, and that hurts our team."
Don't forget that Rudolph was knocked unconscious last month by a hit to his helmet and missed one game. The contact from that blow, initiated by Baltimore Ravens safety Earl Thomas, was so severe that Rudolph's eyes were closed before he hit the ground. If you knew that context, you were surely cringing as you saw Garrett bash Rudolph's head, topped off by Browns defensive lineman Larry Ogunjobi pushing him to the ground from behind. Steelers center Maurkice Pouncey then entered the fray, kicking and punching Garrett and escalating the scene to a point where it wouldn't have been surprising to see police officers on the field.
"I lost my cool and I regret it," Garrett said afterwards. Rudolph called it "cowardly" and "bush" league after the game. But I'm sorry, using normal words to describe a singular act of violence risks assimilating it into all the other dirty and unsportsmanlike plays we've seen in football.
This was worse than Chuck Bendarik's knockout of Frank Gifford in 1960. It was worse than Jack Tatum's hit on Daryl Stingley in 1978, one that ultimately left Stingley paralyzed. Those plays, the first two that come to mind in the NFL's history of on-field violence, were part of the flow of game action. Bednarik clotheslined Gifford in a tackle technique that was not uncommon in that era. Tatum lined up a hit to the head of Stingley, who was stretching for the ball in what would now be considered a defenseless position.
They were violent, unnecessary and exceedingly damaging. Garrett's absurdity, on the other hand, came after the whistle, outside of any semblance of competition.
Maurkice Pouncey says the NFL should suspend Myles Garrett for the rest of the season after hitting Mason Rudolph in the head with a helmet.
There are few precedents in NFL history that come close to matching it. Haynesworth's stomp is one. In 2013, meanwhile, Antonio Smith ripped off the helmet of Richie Incognito and swung it close to his face. For that, Smith was suspended for three games. In 1954, according to pro football historian Dan Daly, Colts defensive end Don Joyce hit Rams linebacker Les Richter with a helmet, for which he was ejected but not suspended.
That, of course, was 65 years ago.
The NFL should be eager to demonstrate its mettle at a time when it has never been more cognizant of a responsive to brain health. There should be little debate Friday at the league headquarters in New York City. Commissioner Roger Goodell should want the world to know how exceptional this situation is. Football can't be like this anymore.
But the truth is that it has rarely — if ever — been like this. The NFL's punishment should reflect that sobering fact.
NFL shortens preseason to just two weeks as league continues to plot its 2020 strategy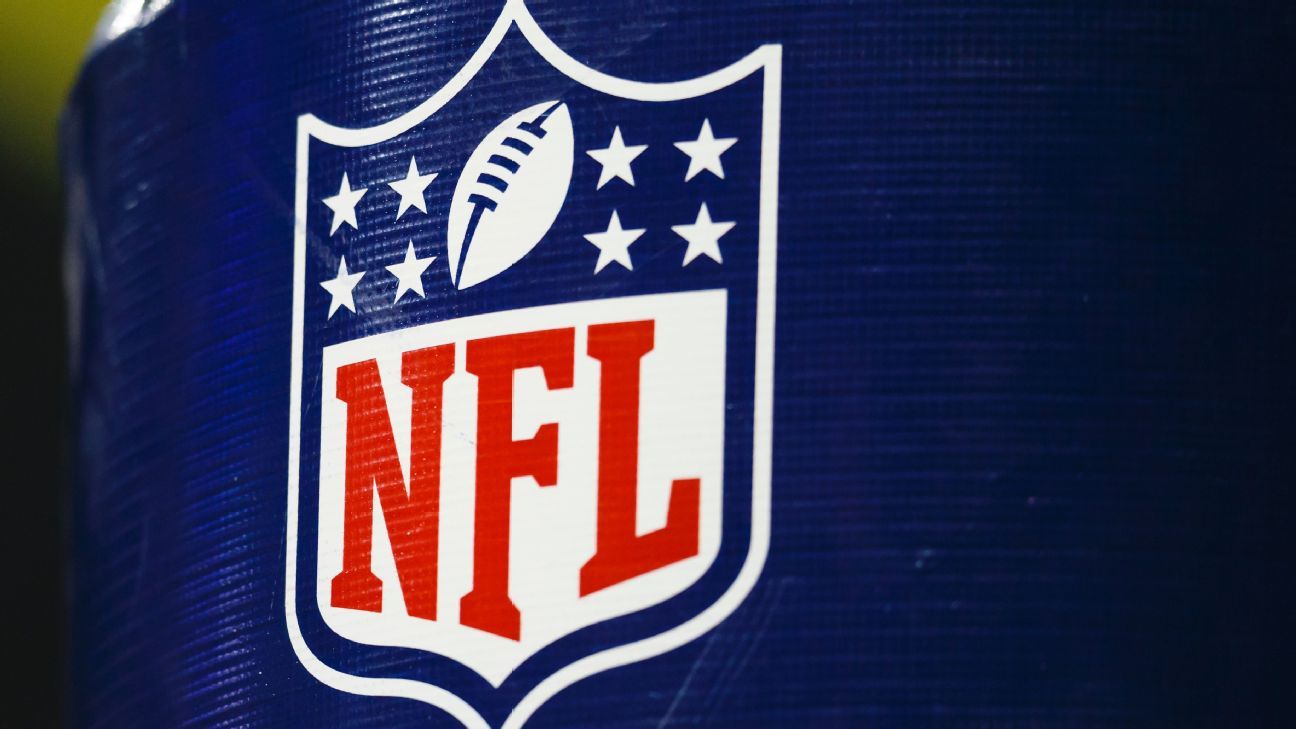 The NFL has shortened its 2020 preseason to two games, a source said, part of a larger acclimatization plan for players after an unprecedented virtual offseason program during the coronavirus pandemic.
In essence, the league canceled Weeks 1 and 4 of its original preseason schedule. It had previously canceled its Aug. 8 Hall of Fame game. Most players will still report to training camp on July 28, but the first preseason games won't be played until Aug. 20-24. The second week of preseason games is scheduled for Aug. 27-31. Each team will play one home game and one on the road.
Teams that travel will depart on the day before games. The primary driver for restructuring the preseason was a consensus between the NFL and the NFL Players Association that players will need more time than normal to get in football shape this summer.
No teams were able to practice on the field during the offseason, and many gyms and other conditioning settings have been closed. The NFL's standard preseason has been four games since it was shortened from six games in 1978. It is expected to be cut further when owners activate a provision in the collective bargaining agreement to extend the regular season to 17 games, which they can do as early as 2021.
When that happens, the preseason would shrink to no more than three games for each team. Of more immediate concern, however, is the health of players during training camp in 2020.
The NFL and the NFLPA continue to discuss protocols for reopening of team facilities, testing programs and other matters related to playing amid a pandemic. Sources close to the discussions say there is no hard deadline for a finalizing of protocols, but that if training camps are to start on time (July 28 for all but two teams), there's a sense on both sides that an agreement needs to be reached by the end of next week.
One reason for this is that there's a chance the league will ask players and team personnel to quarantine at home for two weeks before leaving for camp. This doesn't even account for newly imposed rules in states like New York, New Jersey and Massachusetts that ask people coming from states where coronavirus cases are spiking to quarantine for two weeks upon arrival.
The NFL/NFLPA committee will soon issue a set of guidelines that spells out an acclimatization schedule for the 23 days of training camp before the first preseason game.
Information from ESPN's Dan Graziano was used in this report.
NFL informs teams there will be no supplemental draft this year
The NFL informed its clubs on Wednesday it will not conduct a supplemental draft in 2020, a source told ESPN's Dianna Russini.
The teams were informed in an email that was sent to each team, the source said.
The NFL supplemental draft is available for players whose eligibility situations changed after the January declaration deadline for the regular draft.
In the supplemental draft, teams submit bids to the commissioner's office if they would like to select a player and if multiple teams bid on the same player, the team that makes the highest bid is awarded the player. The team then forfeits that corresponding draft pick in the next year's NFL draft.
Last year, the Arizona Cardinals made the only selection in the supplemental draft, selecting safety Jalen Thompson with a fifth-round draft pick.
When it comes to winning, Cam Newton and the Patriot Way are a perfect fit
We're about to find out if Cam Newton can handle the Patriot Way, the vaunted and storied and universally glorified method of running a professional football team in the 21st century. But prepare yourself: In the months before it happens, there will be content to consume.
We'll breathlessly debate the pressures that await Newton: the steely gaze of Bill Belichick; the swirling fumes of the Tom Brady legend; the expectations brought upon by two decades of reliance on the entire spectrum of strategies and tactics — the legal, the sorta legal and the definitely illegal.
The Patriot Way allegedly demands the individual bury within himself each of the deadly sins — except maybe wrath — in the pursuit of collective success. It's not just a job, after all; it's an obsession. Everywhere and everything surrounding the New England Patriots signifies a monklike devotion to the game. There is no music in the locker room, no televisions beaming the latest news from around the league, no frivolous distractions such as pingpong or cornhole.
"I've had some moments where it was pretty tense, and there's a lot of sacrifice," Patriots wide receiver Jakobi Meyers told me in December. "I've had to tell my family, 'I can't do anything with you right now, because I've got to focus.' The expectations are something you feel as soon as you get here."
Can Newton handle it? He has been NFL MVP more recently than Aaron Rodgers, and he has been to the Super Bowl more recently than Russell Wilson. Newton appears to be healthy for the first time in two years. He spent last year on the sideline for a Carolina Panthers team that assured the world as recently as February he was in its plans, then released him two weeks later. After months of silence, he was signed to a low-risk contract to quarterback a team that was otherwise left with second-year signal-caller Jarrett Stidham, who has significant promise but no experience.
Brady in Tampa is a cute aside, but this is the most remarkable and potentially shape-shifting move of the offseason.
"You almost wonder, Why would the league allow this?" says George Whitfield, a private quarterback coach who has worked extensively with Newton. "From a competitive standpoint, Cam and Belichick is a natural fit. It literally takes a shark to recognize another shark."
It might not work, for reasons both football-related and not. Nine years of hits — a preposterous 922 of them, 307 more than Wilson in second place, according to ESPN Stats & Information — with Carolina could render him incapable of returning to his peak. On the surface, the Patriots' offense looks similar to the groups that surrounded Newton with the Panthers: deficient at wide receiver, average at running back. However, New England has allowed the second-fewest sacks in the league over the nine years Newton has been a pro.
Or there's always the chance he chafes at Belichick's humorless managerial style, like so many before him. But there's nothing in Newton's professional history that indicates he can't play through a few caustic mumbles and disappointed-dad glares. Outspoken personalities such as Chris Long and the Bennett brothers (Michael and Martellus) might not have loved their time under Belichick, but they certainly didn't hinder the cause. Two of them won Super Bowls there. If Newton doesn't revive his career in Foxborough, it isn't going to be because the organizational philosophy can't withstand a guy who wears fancy hats.
"Suggesting that Cam can't adapt to Belichick is a lazy narrative," Whitfield says. "Cam recognizes this as a singular opportunity. I can imagine Belichick telling him, 'You have goals, and you have a chip on your shoulder. We have goals, and our shoulders look the same as yours — just not as big.'"
Belichick's somnolent public persona has so overwhelmed the image of the Patriots that they've become one and the same.
"I think because of Bill, the whole Patriot Way has a little bit of a myth to it," New England cornerback Jason McCourty told me. "The guys who are here and part of it don't really see it like that."
In reality, the Patriot Way can be explained by six Super Bowls and in four words: Win at all costs. This is a team that signed mid-meltdown Antonio Brown and late-stage Randy Moss, after he trudged through two seasons in Oakland. One didn't work, and one did; they paid Brown more than $9 million for one game, but Moss rediscovered greatness in Foxborough. Long was outspoken, and he might have felt constricted under Belichick, but he said he learned more in one year as a Patriot than he could have imagined. The only mystery with the Newton signing is the timing. What took them so long?
(There was one plausible reason for the Sunday night announcement: It served as a tsunami to wash away the wake created by the NFL's announcement that New England was punished for illegally filming the Bengals' sideline — part of a series hilariously called "Do Your Job" — during a Cincinnati–Cleveland game in December. I have no idea if every team engages in this type of shadiness, but the Patriots are without question the worst at getting away with it.)
Whatever outlandish beliefs or personality quirks Newton possesses, it seems unlikely that any could stunt the Patriots' ability to conform to their established ways. Get this one out of the way first: He once failed to dive into a pass rush in the hopes of recovering his own fumble in the Super Bowl. Beyond that, his interactions with the media can be difficult — he is routinely dismissive, occasionally condescending — but that will be a problem only if Belichick bristles at someone edging into his territory.
I spent considerable time around the Patriots last season, and around Newton in the past, and if there's one thing he and Brady have in common, it is their ability to retain their superstar aura by steering clear of the daily grind of the locker room. NFL quarterbacks are the league's protected class: They exist in an environment that is close to hermetically sealed, emerging publicly once during the week and once after a game to fend off questions while standing at a podium. Newton, like Brady before him, knows how to follow the script.
What does the Newton signing say about the Patriots? For once, they head into a season accompanied by intrigue, vulnerability and unpredictability. To replace Brady with Newton is not a matter of retooling the offense; this is Belichick snapping a dry branch over his knee. In 124 career starts, Newton has rushed for 50 yards 42 times — roughly once every three games, and second in NFL history to Michael Vick. Belichick has coached 400 regular-season games, and just once has one of his quarterbacks — Matt Cassel in 2008 — run for 50 yards in a game. Brady had nine seasons with fewer than 50 rushing yards.
Josh McDaniels right this moment is pivoting from devising an offense for the torpid Brady to the large and mobile Newton, and I can't help but envision his face illuminated by a stack of burning playbooks.
"I cringe every time I hear people ask, 'Can he do it from the pocket?'" Whitfield says. "Cam's extremely bright. He's nuanced. There aren't going to be any coverages where he looks up and says, 'I've never seen this before.'
"He can play in the pocket — it's what he's been doing — but he also has the world's biggest and baddest parachute on his back, and when he's in trouble, he can just reach out and pull it."
If he is healthy, of course. The current state of the world prohibited teams from bringing Newton into their facilities for a physical or a workout, and it should also prohibit anyone from getting too giddy about Dolphins-Patriots on Sept. 13. (Sorry, just a reminder that all of this prognosticating could end up being meaningless as we continue along in the age of the eternal pregame show.)
But the risk of the signing is low and the potential reward astronomical. The doubts feel almost obligatory. Belichick spent most of the past 20 years watching the same guy play quarterback, and now he heads into his 21st year with someone who, if he's anywhere near his prime, is a near antithesis of the last guy. But if Newton is healthy, he can win — and when you strip the Patriot Way of all its lore and varnish, that's really all that's left. Winning by whatever means necessary is the Way — the only Way, all of which is to say, whatever happens from here forward figures to tell us more about Bill Belichick than it does Cam Newton.