XFL unveils inaugural schedule for 2020 season
The XFL's inaugural season will open Feb. 8 with a game between the D.C. Defenders and Seattle Dragons in Washington, according to a full schedule the league released Tuesday morning. The game will be televised on ABC.
Each of the XFL's eight teams have been divided into two divisions. They will play five home and five away games between Feb. 8 and April 12, followed by one round of two playoff games April 18-19 and a championship game on April 26.
The schedule was devised in part to work around the NFL's winter and spring events. The opening weekend is one week after Super Bowl LIV, and the XFL championship game will take place on the Sunday after the NFL's 2020 draft.
"It's a big moment for us," XFL commissioner Oliver Luck said. "We've got great time slots on the weekends. We think it's a well-designed schedule in terms of competitive balance."
The XFL is owned by WWE chairman Vince McMahon, who has committed $500 million to his second attempt at fielding an alternative football league. The first, also known as the XFL, folded after one season in 2001.
This version of the XFL is run by Luck, who has pledged to avoid gimmicks but has said he wants the XFL will be a faster-paced version of the current game.
Every XFL game in 2020 will be televised by either ABC, ESPN, FOX or FS1. The full schedule can be found here.
"If you think about football in this country, I think you'd certainly have to think about ABC and ESPN and FOX with what they do, so I think these are trusted broadcasters, they've broadcast literally hundreds of thousands of NFL games, major college games," Luck said. "So their talent that they'll assign will be top-notch talent. So we think there's never been quite honestly a startup league that's had these kinds of windows, this kind of exposure."
The Associated Press contributed to this report.
NFL commissioner Roger Goodell says NFL was 'wrong' not to listen to its players about racism
NFL commissioner Roger Goodell issued a statement Friday condemning racism, saying he admits the league was wrong to not listen to its players earlier and that it will try to do better.
"It has been a difficult time for our country, In particular, black people in our country," Goodell said in a video released on social media. "First, my condolences to the families of George Floyd, Breonna Taylor, Ahmaud Arbery and all the families, who have endured police brutality.
"We, the National Football League, comdemn racism and the systematic oppression, of black people. We, the National Football League, admit we were wrong for not listening to NFL players earlier, and encourage all to speak out and peacefully protest. We, the National Football League, believe Black Lives Matter. I personally protest with you and wanted to be part of the much-needed change in this country."
Goodell's video comes almost 24 hours after more than a dozen NFL stars united to send a passionate 70-second video message to the league about racial inequality on Thursday night.
The players demanded that the NFL state it condemns "racism and the systemic oppression of black people. … We, the National Football League, admit wrong in silencing our players from peacefully protesting. … We, the National Football League, believe black lives matter."
On Friday, Goodell did just that.
"Without black players, there would be no National Football League," Goodell said in his video on Friday. "And the protests around the country are emblematic of the centuries of silence, inequality and oppression of black players, coaches, fans and staff. We are listening. I am listening. And I will be reaching out to players who have raised their voices and others on how we can improve and go forward for a better and more united NFL family."
New Orleans Saints receiver Michael Thomas opened the players' video with the statement: "It's been 10 days since George Floyd was brutally murdered." The players then took turns asking the question, "What if I was George Floyd?" The video closed with the players insisting they "will not be silenced."
Floyd, a 46-year-old black man, died last week in Minneapolis after Derek Chauvin, a white police officer, kneeled on his neck for more than eight minutes.
Texans special-teams coach Brad Seely retiring after 31 NFL seasons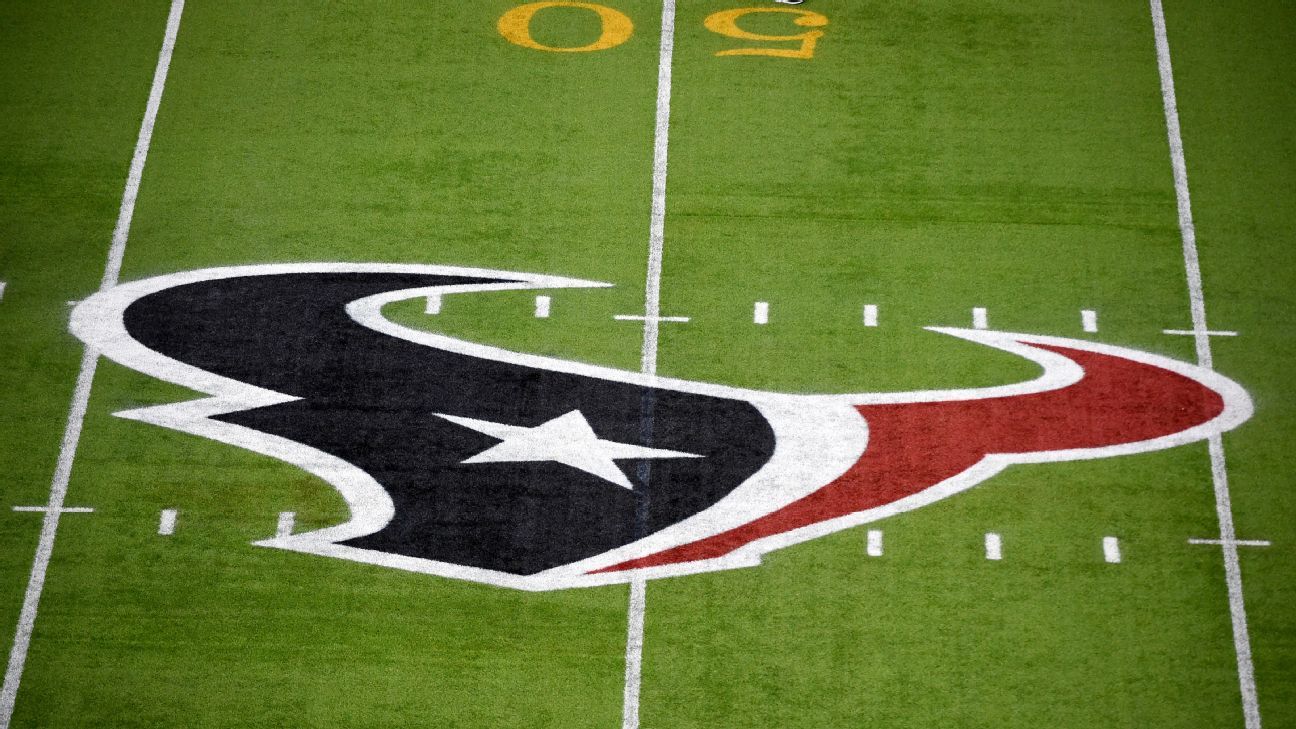 HOUSTON — Texans special-teams coordinator Brad Seely is retiring after 31 seasons as an NFL coach, the team announced Friday.
"I've been incredibly fortunate to spend over 30 years in the NFL coaching the game I love," Seely said in a statement. "I want to thank each and every coach, player and staff member I worked with from when I entered the league in 1989 until now. I've been blessed to be a part of some of the best organizations in professional sports and I will forever cherish the friendships and memories I've made around the league."
Since Seely took over in Houston in 2018, the Texans have gone from having the 26th-ranked special-teams unit by Football Outsiders to fifth in 2018 and fourth last season. In his career, Seely has coached 10 different players to 17 special-teams Pro Bowl selections. Seely has coached in nine conference championship games and won three Super Bowls.
"Brad Seely is one of the best special teams coaches in NFL history and his contributions to the game have been unparalleled," Texans coach Bill O'Brien said in a statement. "I first met Brad when we were both assistant coaches in New England and immediately recognized his ability to connect with his players and teach them about the game in his own unique way. Brad has won at every stop in his 30-year career and his résumé of three Super Bowl victories and five conference championship appearances speaks for itself.
"It was an honor and privilege to coach alongside Brad and I will always consider him a friend. On behalf of the entire Texans organization, we wish him and his family the best in his retirement."
Seely's departure means the Texans will have only one coordinator remaining from last season — offensive coordinator Tim Kelly. Anthony Weaver was promoted from defensive line coach to defensive coordinator earlier this offseason.
Tracy Smith is the Texans' assistant special-teams coordinator and has assisted Seely for 10 of his seasons in the NFL.
Jake Fromm's actions key to earning Bills teammates' trust back, says Brian Daboll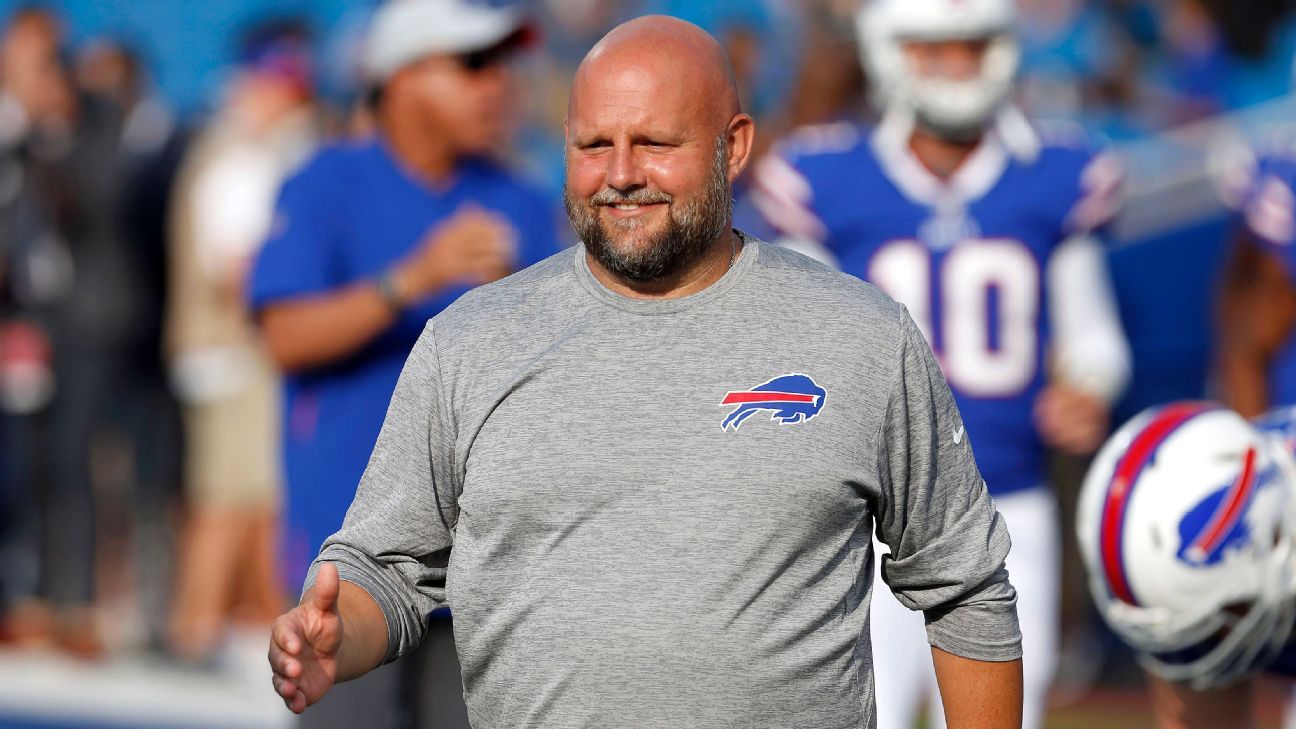 It won't be easy for Buffalo Bills rookie quarterback Jake Fromm to earn his new teammates' trust back, offensive coordinator Brian Daboll said Friday.
A day earlier, a text message from Fromm in which he suggested guns should be priced to a point where only "elite white people" can afford them became public. The former Georgia star apologized later Thursday, both to the team and the public.
Daboll said Fromm's actions will have to back up his promise to "commit myself to being part of the solution in this country."
"He knows that he has a lot of work to do to earn the trust of his teammates back," Daboll said. "And I'm a big believer in actions speak louder than words. So I know he'll be committed to that. We have a strong leadership group, a strong culture in our room. Jake is a young man who apologized and, you know, where we go moving forward.
"He's got a lot to do to earn the trust and confidence of the players and everyone else in the building back. I know he'll work hard to do that."
Shortly after Fromm apologized publicly Thursday, defensive coordinator Leslie Frazier said the Bills' culture and leadership in the locker room would be able to sift out "the real from the not real."
Daboll on Friday also spoke on the team's internal culture, crediting general manager Brandon Beane and coach Sean McDermott.
"Sean and Brandon have really done a good job of really cultivating what we have here," Daboll said. "It's about bringing the right people in. People that are hardworking, that are smart, that treat people like they want to be treated. These are tough times, challenging times. And you want to associate yourself with people that are good people that are willing to do the right thing.
"We have a bunch of those guys not only in our locker room, but on the coaching staff and in the building as well. And that's what our focus is, is to bond with one another, to help each other out, to show empathy, to do what we can do our part to try to help make things better. So we have a strong room, a strong organization. By no means is it perfect, but that's always our goal."
Working against Fromm, aside from public opinion, is the fact that he hasn't been physically around his teammates long enough to establish many relationships.
"Again, to me, action speaks louder than words. So time will tell," Daboll said. "That's what Jake's gonna have to do. And time will tell. So he's just going to have to take it day by day and prove to all of us that he's headed in the right direction, and again, the players that we have in our building, culture, the chemistry.
"I believe in those guys, and again, we'll see as you know, we'll see as we go along here."