Reds' VanMeter exits due to family medical issue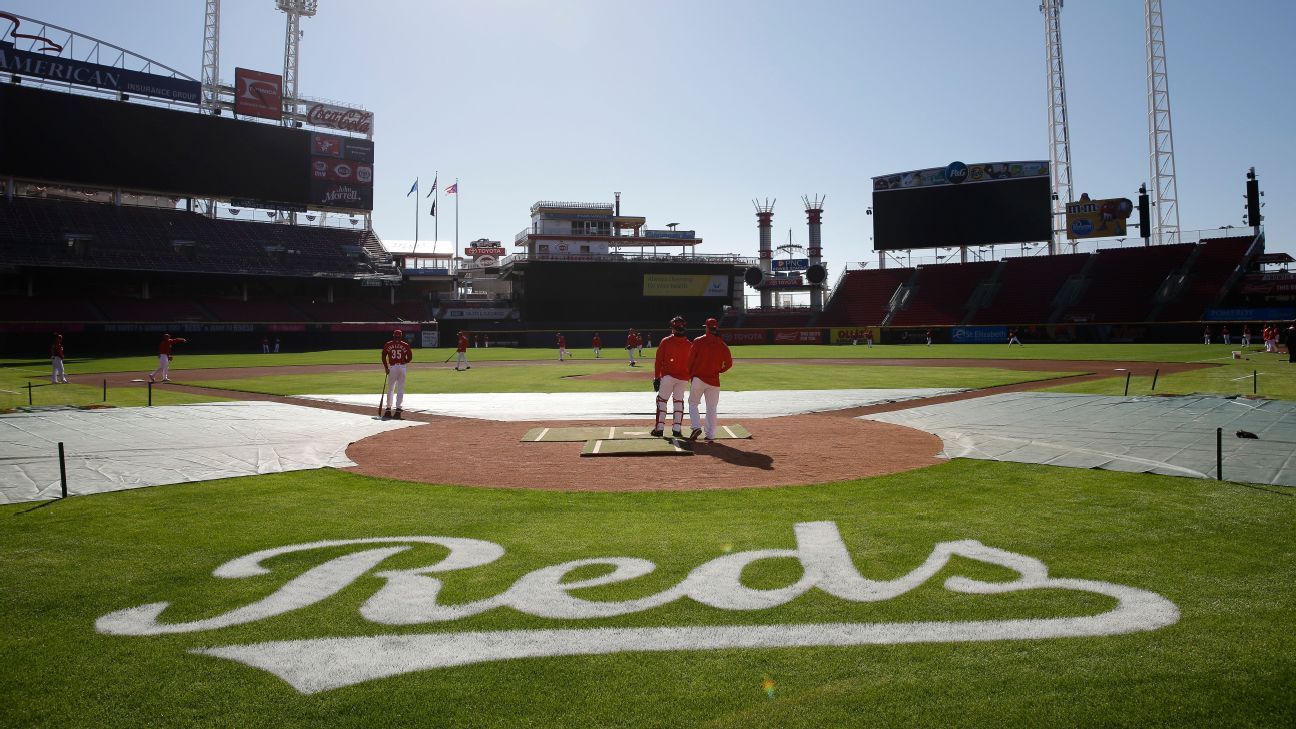 CHICAGO — Josh VanMeter has left Cincinnati's game against the Chicago Cubs because of a family medical issue.
VanMeter was replaced by a pinch hitter in the fourth inning Monday night. The 24-year-old rookie lined to center in the second in his only at-bat.
VanMeter is batting .242 with eight homers and 23 RBI in 87 games this year. He started at first base after Joey Votto was scratched with an illness.
Eric Sogard (foot) returns to Rays lineup to blast early home run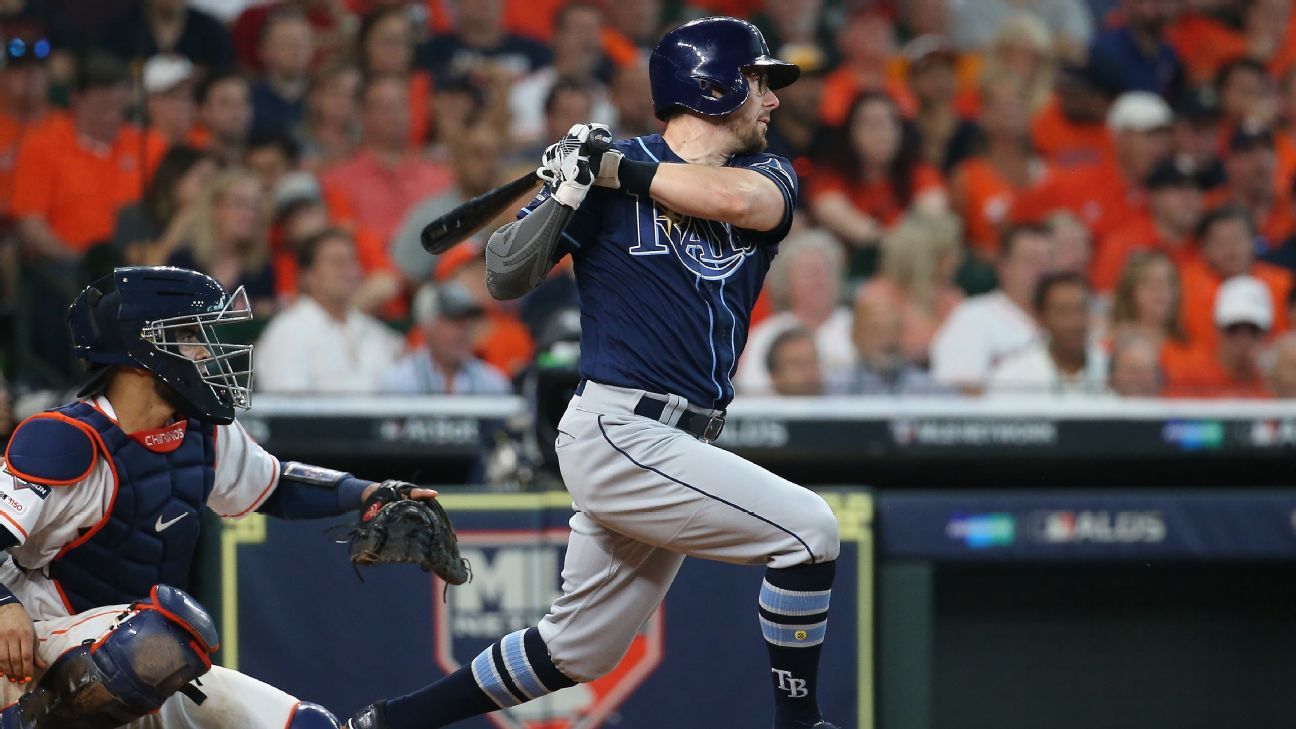 HOUSTON — Tampa Bay second baseman Eric Sogard homered in his first start in nearly a month Thursday, blasting a solo shot in the second inning of Game 5 of the American League Division Series at Houston.
Sogard's only appearance this postseason before Thursday night's game was as a pinch-hitter in Game 1 on Friday, when he had an RBI single. He has been dealing with lingering right foot discomfort.
The Rays acquired Sogard in a trade from Toronto on July 28. He hit .266 with three homers and 10 RBIs in 37 games for the Rays during the regular season after hitting .300 with 10 homers and 30 RBIs in 73 games for the Blue Jays.
Sogard's last start was Sept. 14, and he made his final appearance in the regular season the following day as a pinch-hitter.
The Associated Press contributed to this report.
Rays vs. Astros – Live Game – October 10, 2019
Gerrit Cole works a scoreless first, striking out two. The Rays did make him work a bit though, as Ji-Man Choi lays off a high heater to draw a two-out walk. Cole threw 19 pitches in the innings. This place is loud.
Padres pitcher Jacob Nix arrested after entering home through doggie door
PHOENIX — Police arrested San Diego Padres minor league pitcher Jacob Nix after he was accused of breaking into a suburban Phoenix home through a doggie door and was shot with a Taser by the homeowner.
Nix, who is facing two counts of criminal trespassing, was released this week from the Maricopa County jail on $100 bond.
Charging documents indicate the 23-year-old Nix, who is playing for the Peoria Javelinas of the Arizona Fall League, was under the influence of either alcohol or drugs during Sunday's incident.
Police say Nix tried to crawl through the doggie door of a Peoria home shortly before 4 a.m. The homeowner discovered Nix and kicked him in the face.
According to the complaint, Thomas Cosgrove, a minor league pitcher for the Padres, was there and pulled Nix out of the door. The homeowner fired his Taser, hitting Nix in the back.
The documents indicate Nix told responding officers he thought he was entering his house, but he would not elaborate when asked why he tried to go inside when his own house has no doggie door.
The Padres said in a statement Thursday that the team is aware of the incident and has been in contact with authorities and the commissioner's office.
Online court records show Nix does not yet have an attorney. He has a preliminary court hearing scheduled for Oct. 16.