Mara — Eli starting all 16 games would be 'ideal'
EAST RUTHERFORD, N.J. — New York Giants owner John Mara would consider it ideal if longtime quarterback Eli Manning started all 16 games and No. 6 overall pick Daniel Jones didn't see the field during the 2019 season. He also cautioned to temper expectations on the rookie quarterback based solely off the preseason opener.
Mara reiterated Tuesday what head coach Pat Shurmur has said on multiple occasions: "Eli is our starting quarterback."
The plan is for Manning to be behind center on Sept. 8 for the season opener against the Dallas Cowboys with Jones as the backup. If the Giants season goes as they think it will, that won't change.
"I hope Eli has a great year and Daniel never sees the field," Mara said. "That would be, in an ideal word, you'd like to see that. At the end of the day, that is going to be a decision by the head coach as to when, or if, Daniel ends up playing this year."
Mara said the decision ultimately rests on the shoulders of Shurmur, just like it did for coach Tom Coughlin the last time the Giants were in this situation after trading for Manning in 2004 NFL Draft. Coughlin eventually inserted Manning into the starting lineup in Week 11 in place of Kurt Warner with their record at 5-4.
The Giants' record this season will determine if, or when, Jones gets on the field. General manager Dave Gettleman and Shurmur told Manning immediately after drafting Jones that it will be the two-time Super Bowl winner's job as long as he wins games.
That would keep Jones pinned to the bench.
"I'd be very happy about that because it means we're having a great year and Eli is having a great year," Mara said in his first full session with the Giants media since the draft.
The Giants have been ecstatic about what they've seen from Jones since April's draft, even if it's what they expected. He picked up the playbook and immediately looked like he belonged in the spring, has played well during training camp and was close to perfect in his preseason debut.
Jones went 5-for-5 with a touchdown pass on his only drive Thursday night against the New York Jets. It's a small sample size, but it's something.
"So far so good. He's everything we thought he would be," Mara said. "He's been terrific on the practice field, did a good job the other night.
"I think people need to temper their enthusiasm a little bit. It's one preseason game, one series, but so far so good."
Jones' time will come. Manning is in the final year of his current contract. The Giants don't appear ready to address that any time soon.
"I think we're in one year at a time mode right now," Mara said.
Manning, 38, knows his future is on the back-burner. Any decision will have to wait until the offseason.
It's a reality he seems to have accepted.
"Yeah, I think that is fair. I've never been one to ever be concerned or worry about contracts and things like that," Manning said. "Won't start now."
The future of Gettleman and Shurmur seem more secure. They're under contract past 2019 and they're now married to the new quarterback. Mara just wants to see progress. That means more wins — the Giants have eight in the past two seasons combined — and potentially competing for a spot in the postseason. They've made the playoffs just once in the past seven years.
Mara expects this team to do well. He seems to believe they're better than most expect, and even thinks they're better than the 2004 Giants that Manning joined with the young talent they've accumulated in the past two drafts, an improved offensive line and an improved locker room. Mara didn't think the locker room was as strong as it could have been during a 5-11 campaign last season.
The belief inside 1925 Giants Drive is that Gettleman has this organization headed in the right direction with their quarterback of the future in place. Despite the public criticism, there isn't a concern about the direction of the franchise or the job the controversial general manager has done.
"Not at all. I think the best thing for me about Dave is he makes decisions that he feels are in the best interest of the franchise and he doesn't give a damn what people think about it, be it the media or fans or anybody," Mara said. "He has the courage of his convictions. And you have to have that."
Mara believes in Gettleman and Shurmur perhaps as much as the coach and GM believe in Manning and Jones.
NFL players could be fined for breaking coronavirus-related protocols, source says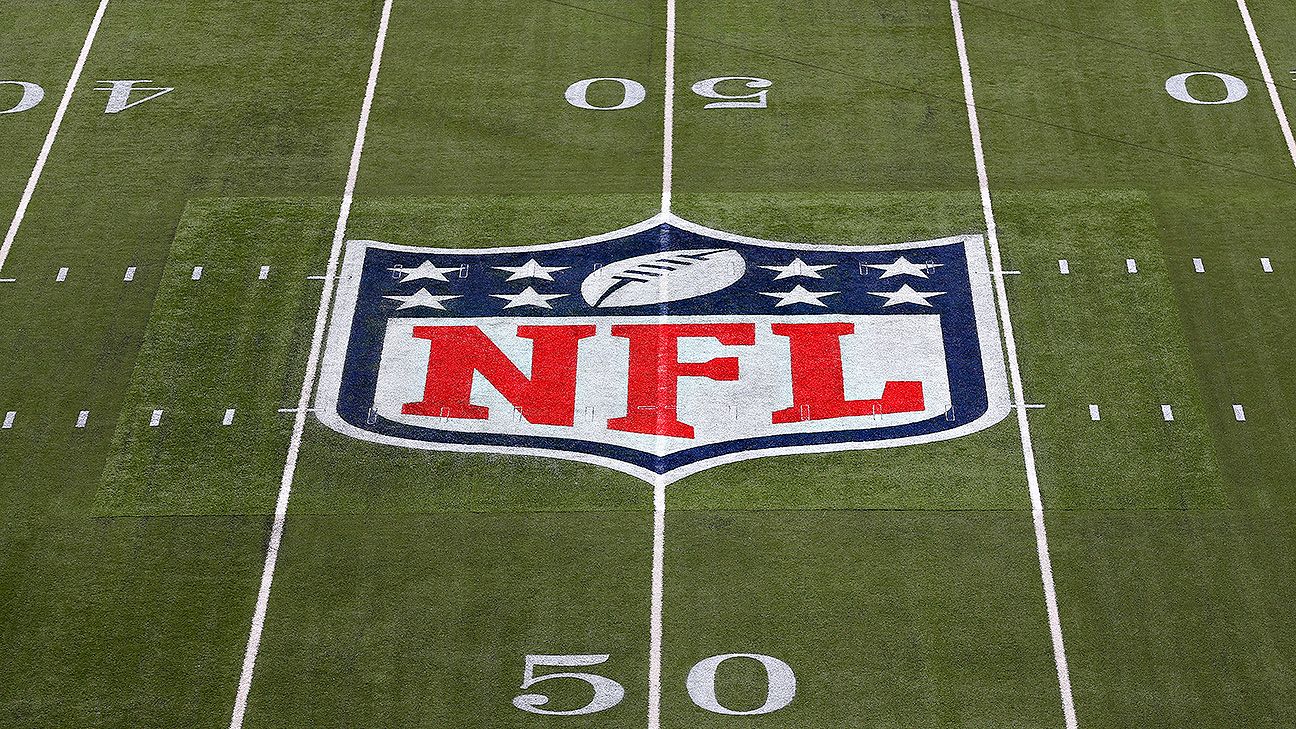 If the NFL is able to conduct a 2020 season, players will participate under a number of coronavirus-related restriction on the field and off. That could mean playing in specially designed face masks and potential fines for off-field activities that lead to the spread of the virus.
The NFLPA conducted a two-hour conference call Thursday with team player reps and NFLPA medical director Thom Mayer, and the call centered on the protocols the league and the union have been discussing to allow players to participate in training camp and the regular season. Players were told that the chances of conducting a season around the virus will depend on the success of their testing and contact tracing program and were given details about what they could expect and what would be expected of them.
One source told ESPN that players on the call were told that they could be fined for conduct detrimental if they are found to have engaged in "reckless" behavior away from the team facility, such as eating out in restaurants and using rideshare services. They also were updated on the progress league and union medical personnel are making on protective face shields that could be worn while playing, practicing, working out and moving around team facilities, though sources who were on the call said the players are pushing back against those face shields for various reasons, including concerns about how they might affect their vision and their breathing.
The call began, sources told ESPN, with updates from Mayer on the virus in general. They were told, among other things, that testing can decrease transmission but that the virus is very serious and should be taken seriously, that African-American males are more susceptible to it, that it is possible to get it a second time even if you've already had it and that false negative test results are enough of an issue that players who test positive would be required to test negative twice before they are allowed to return.
Players were told that there has been some discussion about wearable contact tracers that would allow teams to identify people with whom an infected player had interacted, and that if they tested positive their families could be tested as well.
There is a larger call scheduled for Friday that's open to all players, not just reps. Sources told ESPN there was plenty of pushback on Thursday's call from players asking why they were trying to rush back to play at all if the virus is such a dangerous threat. Players also have been asking about what happens to their contracts if they opt not to play for virus-related reasons (as some NBA players already have), what happens if they grow too uncomfortable to play as the season goes on and what happens to next year's salary cap as a result of lost revenue this year.
But the union officials on the call said those issues have yet to be worked out. "There are questions guys want to get answered before we play," one source said.
Other details addressed on Thursday's call:
• Some team meetings could potentially be held in person, but only smaller ones. Most meetings will be conducted virtually.
• Teams will limit access to the facility to "essential" employees only, and facilities will be cleaned and disinfected around the clock.
•Teams will be required to submit emergency response plans regarding the coronavirus, including procedures that would follow a positive test from someone in the building.
• Media access is expected to be limited. Media would be required to go through the same testing protocols as players and other personnel, and media interviews are likely to be conducted virtually rather than in person.
• Currently, the proposal is to test players and team personnel every other day in training camp, but player reps on today's call said they would prefer daily testing. Availability of and access to testing is an important issue, and the league is conscious of the potential backlash it could face if it has greater access to testing than the general public does.
• Players and coaches usually stay in hotels during training camps, but players are being told they will stay in their own homes and commute to team facilities this year.
NFL camps likely to have fewer players
In an effort to combat the spread of the coronavirus, NFL teams are likely to bring fewer than the regular 90 players they ordinarily bring to training camp whenever it begins, per league sources.
One source said he believed it's likely that teams will go to camp with 80-man rosters, and another source said it's "definitely not 90." A third league source said he has "heard lots of discussion about 75 players potentially instead of 90," especially with the reduction in preseason games and teams not needing as many players for camp as normal.
There also are increasing questions from league sources about whether camp can start on time with the number of coronavirus cases around the country spiking.
The NFL also is considering expanding its practice squads to 16-20 players in the event of a coronavirus outbreak; if there were one, teams would have a deeper stash of players to activate to play games.
But the league and NFLPA are trying to figure out the right number of players each team can bring to camp, and that appears to be between 75 and 80. One plan being further discussed is splitting the roster into two groups and having each practice at a different time, no matter how many players are allowed to report to camp.
Again, questions persist regarding protocols, and they are not going away anytime soon. In an abnormal year, the league is deciding on which abnormal measures it needs to deploy to combat a pandemic.
Stadium sponsor FedEx asks Redskins to change nickname
FedEx, which has naming rights to the stadium in which the Washington Redskins play, made a request Thursday that the team change its nickname.
"We have communicated to the team in Washington our request that they change the team name," FedEx said in a statement obtained by ESPN.
The naming rights, for which FedEx paid $205 million in 1998, run through 2025. And FedEx chairman Frederick Smith is a minority owner in the team.
Team owner Dan Snyder has been under renewed pressure to change its nickname, with protestors reportedly targeting their sponsors, according to Adweek.
FedEx, Nike and PepsiCo each received letters signed by 87 investment firms and shareholders worth a combined $620 billion asking the companies to sever ties with the team unless they change their controversial name, Adweek reported Wednesday.
In 2014, The Oneida Tribe of Indians of Wisconsin asked FedEx shareholders to reconsider the naming rights agreement, but shareholders voted to stick with company officials and continue the business relationship, according to the Memphis Business Journal.
Snyder has been under more pressure in recent weeks to change the name given the social climate following the death of George Floyd in Minnesota.
Native American leaders want Snyder to change the name, which the franchise has used since 1933. In the past, groups protested the name and tried to win in court. Those efforts failed.
The Washington Post reported that Eleanor Holmes Norton, the District of Columbia's nonvoting delegate to the House of Representatives, made it clear the nickname needed to be changed if the team wanted to return to the district.
That stance serves as a potential roadblock if the franchise wants to move back to the district when its lease on the land at FedEx Field in Landover, Maryland, is up after the 2027 season. Washington is looking at sites in the district, Maryland and Virginia.
District officials had made it clear they'd like the franchise to return to the city, where it played until leaving RFK Stadium after the 1996 season. The federal government owns the land, but last year Norton introduced a bill that called for it to be sold to the city at a fair market value.
ESPN's John Keim contributed to this report.