Indians 'thankful' boy, 3, escaped serious injury
TORONTO — The 3-year-old boy hit by a foul ball in Cleveland last weekend is showing no signs of serious injury, the Indians said Tuesday.
The boy, identified by the team as Henry, was hit by a line drive off the bat of Indians All-Star shortstop Francisco Lindor in the sixth inning of a 5-4 win over Kansas City on Sunday. An adult holding the child left the seating area immediately afterward.
Cleveland said in a statement the boy was released from a hospital on Sunday evening.
"The Indians organization and Francisco Lindor are very thankful Henry is doing well," the team said Tuesday.
Protective netting at Progressive Field runs to the end of each dugout. Lindor's line drive landed several sections beyond the netting and was about 12 to 15 rows into the stands.
On Monday, the Chicago White Sox became the first team in the major leagues to extend protective netting from foul pole to foul pole for their game against the Miami Marlins.
The Washington Nationals were among other teams to announce this season they planned to extend their netting. It was in place at Nationals Park on Monday when the game against Colorado was rained out.
Several fans, including a 2-year-old girl in Houston, have been injured by fouls this season.
Commissioner Rob Manfred recently said extending protective netting down foul lines is a ballpark-to-ballpark decision because of differing configurations. Before the 2018 season, MLB introduced regulations mandating netting extend to the far end of each dugout.
Cubs, reliever Brandon Morrow agree to minor-league deal
CHICAGO — The Cubs are bringing back oft-injured reliever Brandon Morrow on a minor-league deal, according to a source familiar with the situation.
Morrow, 35, last pitched in the majors on the final day before the 2018 All-Star break. He's been plagued with elbow issues ever since.
Morrow signed a two-year, $21 million contract with Chicago before the 2018 season after pitching in all seven games of the World Series for the Los Angeles Dodgers the previous October.
Morrow was 22 of 24 in save opportunities before going on the injured list. He spent the entirety of last season at the Cubs spring facility, attempting to get healthy, but eventually had nerve decompression surgery on Sept. 1. He's "full go" for spring training, according to the source.
Morrow is a 12-year veteran with a career 3.96 ERA as a starter then reliever. But he's had nine disabled/injured list stints over the course of his career. His deal pays him $1 million, plus bonuses, if makes it back to the majors.
Mets, Yoenis Cespedes agree to terms on amended contract
Yoenis Cespedes and the New York Mets have agreed on an amended contract, a source tells ESPN. While he remains with the team, the settlement significantly lowers his salary from the planned $29.5 million.
The 34-year-old didn't play all of last season while recovering from surgery to remove calcification on both of his heels. He's played just 119 games total since signing a four-year, $110 million deal before the 2017 season.
General manager Brodie Van Wagenen said last month that he was uncertain whether Cespedes would play in 2020.
Cespedes slashed .274/.328/.498 for his career and helped lead the Mets to the 2015 World Series and a 2016 playoff appearance.
Brett Anderson signs 1-year deal with Brewers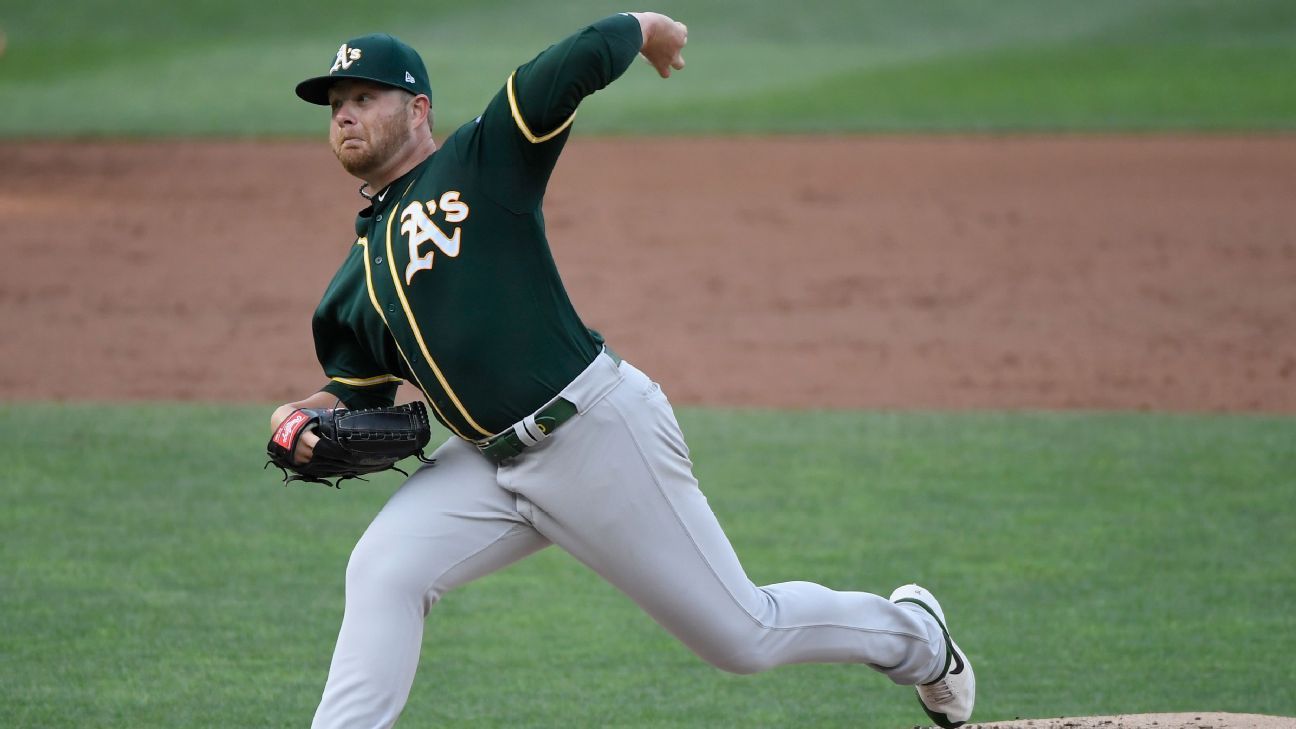 The Milwaukee Brewers have signed left-hander Brett Anderson to a one-year contract, the team announced Friday.
Anderson will make $5 million in base salary with a chance to earn another $2 million in performance bonuses, sources told ESPN's Buster Olney.
The 31-year-old Anderson just finished his third stint with the Oakland Athletics — 10 years after breaking into the big leagues with the club.
He set a career high for wins while going 13-9 and 3.89 ERA in 31 starts for the A's last season. He posted the lowest strikeout rate of any qualifying starter in baseball (just 12.1% of batters faced) yet still boasted a 2.7 bWAR (Baseball-Reference's wins above replacement) thanks to a low walk rate and the third-best ground ball rate among starters.
For his career, he is 59-61 with a 4.05 ERA and 682 strikeouts in 176 starts.
Anderson spent the 2009-13 seasons with Oakland before being dealt to the Colorado Rockies in December 2013. In 2017, he pitched for the Chicago Cubs and Toronto Blue Jays, going 4-4 with a 6.34 ERA in 13 starts and 55⅓ innings.