Dodgers to renovate stadium, add Koufax statue
LOS ANGELES — The Los Angeles Dodgers have announced plans for a $100 million renovation project that will modernize their ballpark and give legendary pitcher Sandy Koufax a statue in time for next season.
The project, revealed during a Tuesday news conference that also unveiled the official logo for next year's All-Star Game, will feature a new, 2-acre center-field plaza that will include new food establishments, two sports bars, a children's play area and a space for live pre- and post-game music.
Dodger Stadium, the third-oldest ballpark in baseball, will also be adding new elevators and bridges to connect the outfield pavilions with the rest of the stadium. Fans will be able to watch the game from above a batter's eye in straightaway center field as well as new standing positions that ring the seating areas.
The left-field and right-field pavilions will feature new restrooms, enclosed bars with views into the bullpens, and enhanced seating for those with disabilities. New elevators, escalators and bridges will give fans the ability to walk the entire park's perimeter from any level for the first time.
The team's Jackie Robinson statue will be relocated from the left-field plaza to the entrance of the new center-field plaza, which will also serve as a permanent home for the "Legends of Dodger Baseball" plaques. Koufax will join Robinson as the only Dodgers to get a statue at Dodger Stadium.
Only Wrigley Field in Chicago and Fenway Park in Boston are older than Dodger Stadium, which opened in 1962 and will host the All-Star Game for the second time next summer.
Royals sign former All-Star Trevor Rosenthal to minor league deal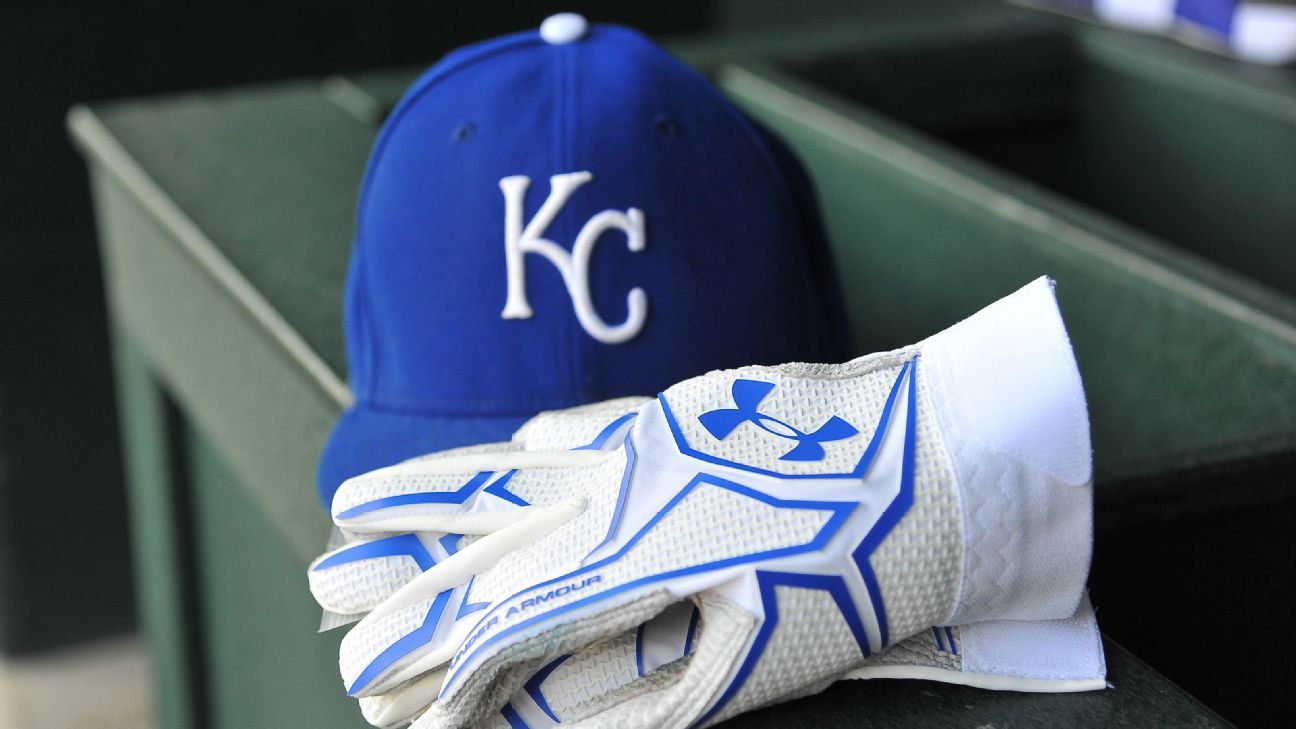 KANSAS CITY, Mo. — The Kansas City Royals signed former All-Star reliever Trevor Rosenthal to a $2 million minor league contract that includes an invitation to big league spring training and up to $2.25 million in bonuses if he makes the major league roster.
The 29-year-old Rosenthal was dismal with the Detroit Tigers and Washington Nationals last season, going 0-1 with a 13.50 ERA in 22 appearances. It was a far cry from his 2015 form, when Rosenthal had a 2.10 ERA and 48 saves while helping the St. Louis Cardinals to a 100-win season and the NL Central title.
Rosenthal will be reunited with new Royals manager Mike Matheny, who was the manager in St. Louis during his best seasons.
Rosenthal has 121 saves and a 3.45 ERA in seven big league seasons. He also was part of the 2013 Cardinals team that lost to the Boston Red Sox in the World Series.
Padres get Tommy Pham, Jake Cronenworth from Rays for Hunter Renfroe
The San Diego Padres, intent on winning in 2020, have finalized a trade for outfielder Tommy Pham and two-way prospect Jake Cronenworth from the Tampa Bay Rays in exchange for outfielder Hunter Renfroe and prized second-base prospect Xavier Edwards.
The Rays also received a player to be named later.
The trade, which the sides officially announced Friday upon the completion of medical reviews, sends Pham, who turns 32 in March, to a Padres team in need of an offensive catalyst who gets on base. The Padres, who had the fifth-lowest on-base percentage in the majors last season, already acquired outfielder Trent Grisham and second baseman Jurickson Profar in trades this winter and are expected to continue dealing to alleviate an outfield glut as the winter meetings approach this week, sources said.
"We tried to address every area of our ball club, and we feel we're improved at this point," Padres manager A.J. Preller said.
Tampa Bay, which bowed out to the Houston Astros in a tight five-game division series this season, will get Renfroe and Edwards, an athletic middle infielder with excellent bat-to-ball skills who is a favorite among evaluators.
For the better part of a year, Renfroe, 27, has been part of Padres trade talks, with his sub-.300 career on-base percentage a red flag for teams. But his prodigious power, well-above-average defense, elite throwing arm and four years of club control were strong selling points for the Rays.
After buying low on Pham in a deal with the St. Louis Cardinals, the Rays sold relatively high, as he will earn more than $8 million in arbitration this season and become a free agent after 2021. Still, the Padres, in win-now mode, see Pham as a strong enough upgrade to warrant giving up a high-floor, higher-ceiling prospect such as Edwards.
Preller said the Padres have had their eyes on Pham and Cronenworth for a few seasons. He said he likes Pham's "fire" and "pitch-to-pitch grind."
Pham told the Tampa Bay Times via text message that he was "a little sad" to be leaving the Rays.
"I enjoyed my time as a Ray," Pham said. "My teammates helped me open up and have fun as a professional. I'm gonna miss going to battle with that group of guys."
Edwards was No. 46 on ESPN insider Keith Law's midseason top 50 prospects list. Although he hasn't developed power in his first two minor league seasons, Edwards has top-end speed and will play almost all of the 2020 season at 20 years old. The Rays could play him at shortstop, though a scout who saw Edwards multiple times this season says he believes he could be a Gold Glove-caliber second baseman.
To complete the deal, the Padres and Rays both dipped into their farm systems, which are considered the two best in baseball. Cronenworth, who turns 26 in January, is one of the more interesting prospects in baseball, even if he is not as highly regarded as Edwards. He can play second base, shortstop and third, though he spent most of 2019 at shortstop in Triple-A, where he hit .334/.429/.520. Cronenworth also pitched in seven games, six of them as an opener, and finished the year with a 0.00 ERA, though he walked eight in 7⅓ innings.
He could break camp with San Diego as a versatile back-of-the-roster player for a team in need of a turnaround.
After a frustrating 2019 in which they finished 70-92 and were in last place in the National League West, the Padres fired manager Andy Green, hired Jayce Tingler and have taken an aggressive tack to reflect owner Ron Fowler's mandate to win next season.
The Associated Press contributed to this report.
Chicago Cubs agree to 1-year contract with reliever Dan Winkler
CHICAGO — The Chicago Cubs and reliever Dan Winkler agreed Friday to a one-year contract that pays $750,000 in the majors.
The 29-year-old right-hander is 8-2 with two saves and a 3.68 ERA in 117 relief appearances over five seasons with Atlanta. He was 3-1 with a 4.98 ERA in 27 outings for the Braves last year before getting traded to San Francisco for pitcher Mark Melancon on July 31. Winkler spent the rest of the season in the minors.
The Cubs went 84-78 and missed the playoffs for the first time since 2014.
Winkler gets a $200,000 if he's in the minors. He can earn $750,000 in performance bonuses for games pitched: $50,000 each for 30 and 35, $75,000 apiece for 40 and 45, $100,000 each for 50 and 55, and $150,000 apiece for 60 and 65.