Source — Colts make Moore highest-paid slot CB
INDIANAPOLIS — The Colts signed cornerback Kenny Moore to an extension on Thursday.
Terms were not disclosed. A source confirmed to ESPN that Moore received a four-year contract extension that will make the cornerback the highest-paid slot cornerback in the NFL.
"Kenny personifies the characteristics that we look for in a Colt with his leadership, tenacity and work ethic," Colts GM Chris Ballard said in a statement. "We are happy for Kenny and his family. He has done the right things and deserves this. We also appreciate the hard work by Buddy Baker and his team in getting this deal done."
The Colts claimed Moore, an undrafted free agent out of Valdosta State in 2017, off waivers after he was released by the New England Patriots in September 2017.
Moore had 77 tackles, three interceptions and 1.5 sacks last season.
While lined up in the slot last season, Moore's three interceptions were tied for first in the NFL, his 10.5 disrupted dropbacks were first and his 517 defensive snaps were seventh, according to ESPN Stats & Information.
Colts general manager Chris Ballard has made it a priority to re-sign as many of the team's core players as possible while limiting the number of outside free agents they sign.
The Colts have re-signed kicker Adam Vinatieri, offensive lineman Mark Glowinski, defensive lineman Margus Hunt, safety Clayton Geathers, cornerback Pierre Desir, punter Rigoberto Sanchez and long-snapper Luke Rhodes to go along with Moore.
NFL Network was the first to report the terms of Moore's deal with the Colts.
NFL players could be fined for breaking coronavirus-related protocols, source says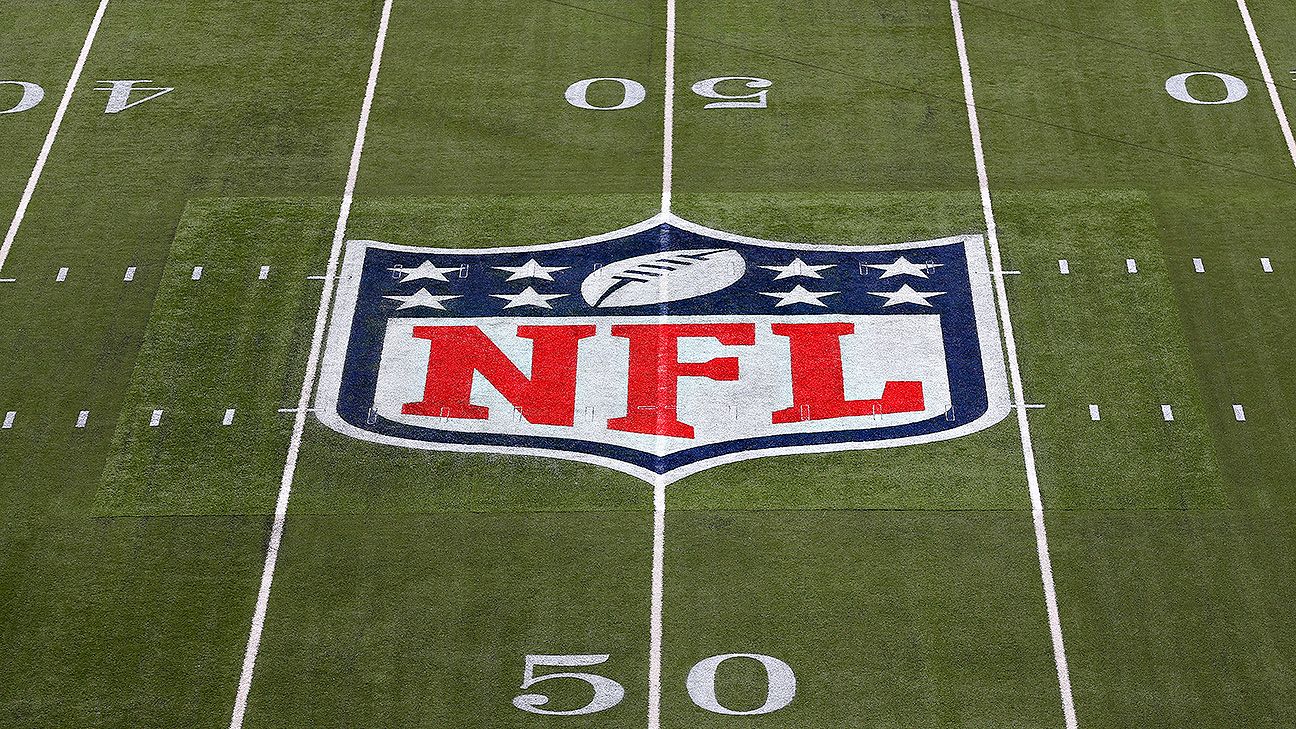 If the NFL is able to conduct a 2020 season, players will participate under a number of coronavirus-related restriction on the field and off. That could mean playing in specially designed face masks and potential fines for off-field activities that lead to the spread of the virus.
The NFLPA conducted a two-hour conference call Thursday with team player reps and NFLPA medical director Thom Mayer, and the call centered on the protocols the league and the union have been discussing to allow players to participate in training camp and the regular season. Players were told that the chances of conducting a season around the virus will depend on the success of their testing and contact tracing program and were given details about what they could expect and what would be expected of them.
One source told ESPN that players on the call were told that they could be fined for conduct detrimental if they are found to have engaged in "reckless" behavior away from the team facility, such as eating out in restaurants and using rideshare services. They also were updated on the progress league and union medical personnel are making on protective face shields that could be worn while playing, practicing, working out and moving around team facilities, though sources who were on the call said the players are pushing back against those face shields for various reasons, including concerns about how they might affect their vision and their breathing.
The call began, sources told ESPN, with updates from Mayer on the virus in general. They were told, among other things, that testing can decrease transmission but that the virus is very serious and should be taken seriously, that African-American males are more susceptible to it, that it is possible to get it a second time even if you've already had it and that false negative test results are enough of an issue that players who test positive would be required to test negative twice before they are allowed to return.
Players were told that there has been some discussion about wearable contact tracers that would allow teams to identify people with whom an infected player had interacted, and that if they tested positive their families could be tested as well.
There is a larger call scheduled for Friday that's open to all players, not just reps. Sources told ESPN there was plenty of pushback on Thursday's call from players asking why they were trying to rush back to play at all if the virus is such a dangerous threat. Players also have been asking about what happens to their contracts if they opt not to play for virus-related reasons (as some NBA players already have), what happens if they grow too uncomfortable to play as the season goes on and what happens to next year's salary cap as a result of lost revenue this year.
But the union officials on the call said those issues have yet to be worked out. "There are questions guys want to get answered before we play," one source said.
Other details addressed on Thursday's call:
• Some team meetings could potentially be held in person, but only smaller ones. Most meetings will be conducted virtually.
• Teams will limit access to the facility to "essential" employees only, and facilities will be cleaned and disinfected around the clock.
•Teams will be required to submit emergency response plans regarding the coronavirus, including procedures that would follow a positive test from someone in the building.
• Media access is expected to be limited. Media would be required to go through the same testing protocols as players and other personnel, and media interviews are likely to be conducted virtually rather than in person.
• Currently, the proposal is to test players and team personnel every other day in training camp, but player reps on today's call said they would prefer daily testing. Availability of and access to testing is an important issue, and the league is conscious of the potential backlash it could face if it has greater access to testing than the general public does.
• Players and coaches usually stay in hotels during training camps, but players are being told they will stay in their own homes and commute to team facilities this year.
NFL camps likely to have fewer players
In an effort to combat the spread of the coronavirus, NFL teams are likely to bring fewer than the regular 90 players they ordinarily bring to training camp whenever it begins, per league sources.
One source said he believed it's likely that teams will go to camp with 80-man rosters, and another source said it's "definitely not 90." A third league source said he has "heard lots of discussion about 75 players potentially instead of 90," especially with the reduction in preseason games and teams not needing as many players for camp as normal.
There also are increasing questions from league sources about whether camp can start on time with the number of coronavirus cases around the country spiking.
The NFL also is considering expanding its practice squads to 16-20 players in the event of a coronavirus outbreak; if there were one, teams would have a deeper stash of players to activate to play games.
But the league and NFLPA are trying to figure out the right number of players each team can bring to camp, and that appears to be between 75 and 80. One plan being further discussed is splitting the roster into two groups and having each practice at a different time, no matter how many players are allowed to report to camp.
Again, questions persist regarding protocols, and they are not going away anytime soon. In an abnormal year, the league is deciding on which abnormal measures it needs to deploy to combat a pandemic.
Stadium sponsor FedEx asks Redskins to change nickname
FedEx, which has naming rights to the stadium in which the Washington Redskins play, made a request Thursday that the team change its nickname.
"We have communicated to the team in Washington our request that they change the team name," FedEx said in a statement obtained by ESPN.
The naming rights, for which FedEx paid $205 million in 1998, run through 2025. And FedEx chairman Frederick Smith is a minority owner in the team.
Team owner Dan Snyder has been under renewed pressure to change its nickname, with protestors reportedly targeting their sponsors, according to Adweek.
FedEx, Nike and PepsiCo each received letters signed by 87 investment firms and shareholders worth a combined $620 billion asking the companies to sever ties with the team unless they change their controversial name, Adweek reported Wednesday.
In 2014, The Oneida Tribe of Indians of Wisconsin asked FedEx shareholders to reconsider the naming rights agreement, but shareholders voted to stick with company officials and continue the business relationship, according to the Memphis Business Journal.
Snyder has been under more pressure in recent weeks to change the name given the social climate following the death of George Floyd in Minnesota.
Native American leaders want Snyder to change the name, which the franchise has used since 1933. In the past, groups protested the name and tried to win in court. Those efforts failed.
The Washington Post reported that Eleanor Holmes Norton, the District of Columbia's nonvoting delegate to the House of Representatives, made it clear the nickname needed to be changed if the team wanted to return to the district.
That stance serves as a potential roadblock if the franchise wants to move back to the district when its lease on the land at FedEx Field in Landover, Maryland, is up after the 2027 season. Washington is looking at sites in the district, Maryland and Virginia.
District officials had made it clear they'd like the franchise to return to the city, where it played until leaving RFK Stadium after the 1996 season. The federal government owns the land, but last year Norton introduced a bill that called for it to be sold to the city at a fair market value.
ESPN's John Keim contributed to this report.