Legendary Packers HOF QB Starr dies at 85
Bart Starr, a Hall of Fame quarterback who helped build the Green Bay Packers dynasty in the 1960s and was named the Most Valuable Player of the first two Super Bowls, died Sunday in Birmingham, Ala. He was 85.
Starr won an unprecedented five NFL championships as the Packers starting quarterback, leading the club to titles in 1961, 1962, 1965, 1966 and 1967. No other starting quarterback has won more than four championships.
Starr battled a series of health setbacks recently. In September 2014, he suffered two strokes, a heart attack and several seizures. His condition improved after undergoing experimental stem cell treatments. He then overcame a life-threatening bronchial infection in August 2015 and broke his hip in December.
He made one of his final public appearances on Nov. 25 of last year, attending the jersey retirement ceremony for quarterback Brett Favre at Lambeau Field.
"We are saddened to note the passing of our husband, father, grandfather, and friend, Bart Starr," read a statement from Starr's family. "He battled with courage and determination to transcend the serious stroke he suffered in September 2014, but his most recent illness was too much to overcome.
"While he may always be best known for his success as the Packers quarterback for 16 years, his true legacy will always be the respectful manner in which he treated every person he met, his humble demeanor, and his generous spirit."
After losing to the Eagles in the 1960 NFL Championship Game, the Packers never lost another postseason contest with Starr at the helm.
That was certainly true at Lambeau Field on December 31, 1967, the date of the NFL Championship Game, better known as the "Ice Bowl." The game would provide the signature moment of Starr's career. Fighting a wind chill of 48 degrees below zero, the Packers trailed the Dallas Cowboys 17-14 late in the fourth quarter. After advancing the ball to the one-yard line with 16 seconds left on the clock, Starr called "31 Wedge," a running play designed for fullback Chuck Mercein. Telling none of his teammates, he decided to keep the ball himself. Following a block by guard Jerry Kramer, Starr plowed into the end zone, giving the Packers a 21-14 victory and a date with the Oakland Raiders in Super Bowl II.
Starr was credited for using his mind as much as his arm. Still, he led the NFL in passing three times and was named the league's MVP in 1966. He played his entire 16-year career with the Packers, finishing with 24,718 passing yards and 152 touchdown passes. His No. 15 jersey number was retired by the Packers in 1973. He was inducted into the Pro Football Hall of Fame in 1977.
After being the University of Alabama's starting quarterback, safety and punter as a sophomore in 1953, Starr suffered a back injury in a hazing incident in the summer of 1954 and scarcely saw the field his final two seasons with the Crimson Tide. The Packers used a 17th-round draft selection on Starr in 1956 after Alabama basketball coach, Johnny Dee, recommended him to Packers personnel director, Jack Vainisi, a personal friend.
Starr did not make much of an impact in Green Bay his first three seasons, winning seven of 23 starts while throwing 19 touchdown passes with 32 interceptions. The course of Starr's life began to change in 1959 with the arrival of head coach Vince Lombardi. The even-mannered Starr was the perfect complement for the fiery Lombardi. From 1961-67, Starr went 69-18-4 as a starter in the regular season and was a perfect 9-0 in the playoffs.
Lombardi allowed Starr to call his own plays and rarely found reason to second guess his quarterback.
"There's nobody who could put a team in a better position with what Vince wanted to do," Hall of Fame back Paul Hornung, a teammate of Starr's for 10 seasons, told the Milwaukee Journal Sentinel in 2013. "He gave him control of the team. He gave him authority to do whatever he wanted to do. And that's pretty strong."
Starr retired in July 1972 and was hired as the Packers quarterbacks coach, holding the job for one season. He then spent two years as a broadcaster with CBS before being named Green Bay's head coach and general manager on Christmas Eve 1974. In nine disappointing seasons as the club's head coach, the Packers posted a record of 52-76-3 and made just one playoff appearance.
He was born Bryan Bartlett Starr on January 9, 1934, in Montgomery, Alabama. Football stardom could not shield Starr from personal tragedy. One of his two sons, Bret, died from a drug overdose at the age of 24 in 1988. He is survived by his wife, Cherry, who he married in 1954, and another son, Bart Jr.
NFLPA board votes to recommend canceling all preseason games this year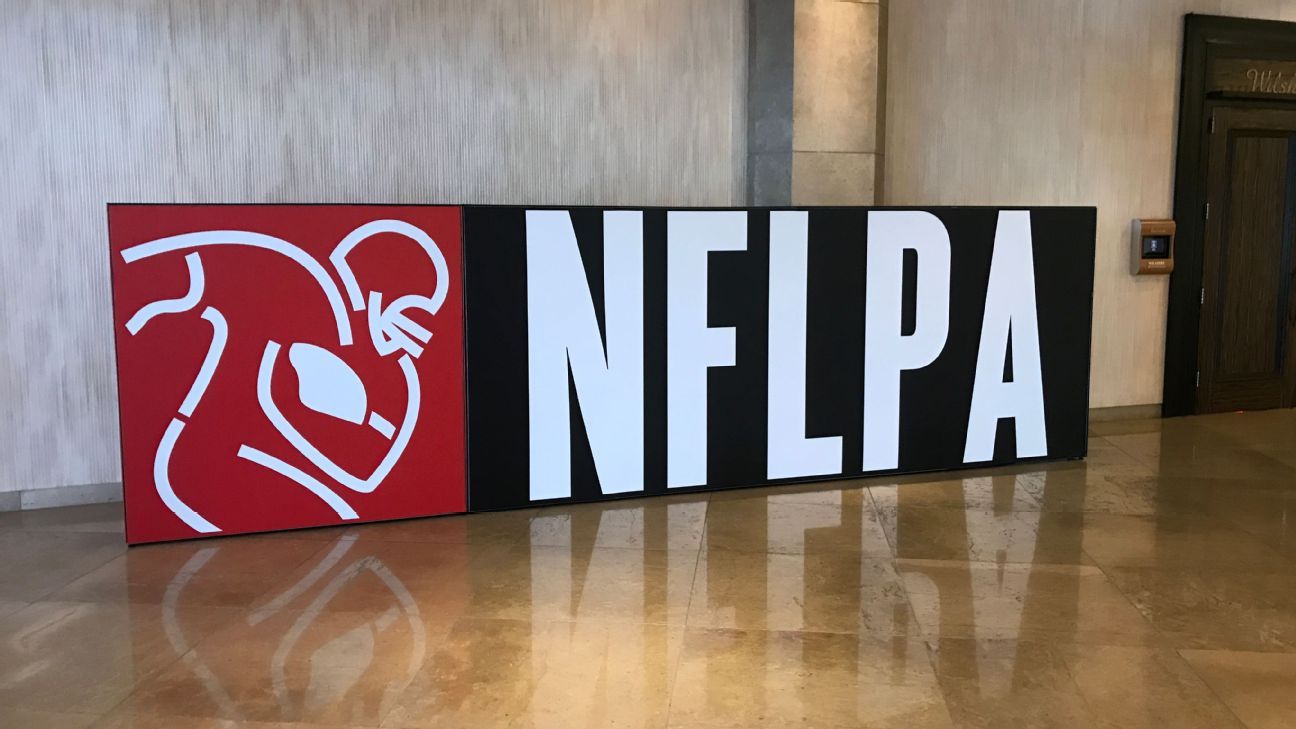 Earlier this week, the NFL decided to shorten its preseason from four weeks to two to account for the coronavirus pandemic and the ways in which it's affecting the league's ability to start the season. But the NFL's players don't think that move went far enough.
An NFL Players Association source said Friday that the union's board of player representatives had voted to recommend scrapping all 2020 preseason games. The matter came to a vote during Thursday evening's conference call with NFLPA player reps, and the source said the vote was unanimous.
It's unclear whether the NFL will consider the players' recommendation. The league has yet to formally announce the reduction of the preseason from four games to two, though a source told ESPN's Kevin Seifert on Wednesday that the decision had been made.
The league does not believe it needs the union's approval to set its preseason schedule, though the players would argue that the changes in work rules brought on by the pandemic allow them the right to be involved in the decision.
Training camps for most NFL teams are set to begin July 28, only weeks away, and the league and union are still finalizing health and safety protocols to protect players and team personnel from the virus. Many of those protocols were discussed on the Thursday night call with the player reps and union medical director Thom Mayer. They range from newly designed protective face masks to reduced sizes of training camp rosters to possible fines for players who spread the virus after circulating in public outside of the team facility.
Sources familiar with the content of Thursday's call said players had many unanswered questions about how they can safely return to practice and play. The NFL has so far maintained that it plans to start camp and the regular season on time.
Cleveland Browns TE David Njoku asks for trade, agent says
Tight end David Njoku has asked the Cleveland Browns to trade him before training camp, his agent, Drew Rosenhaus, told ESPN's Adam Schefter on Friday.
The Browns told Njoku, 23, that they would like to keep him, but Rosenhaus told the team he's intent on a trade.‬
"It is in David's best interest to find a new team at this time,"‬ Rosenhaus told Schefter.
The Browns announced in April that they would pick up Njoku's fifth-year option, worth $6.4 million.
They had already signed Pro Bowl tight end Austin Hooper to a four-year, $44 million deal with $23 million guaranteed in March. And then they drafted tight end Harrison Bryant in the fourth round of the 2020 draft. But new coach Kevin Stefanski values tight ends and said after the draft he could see all three playing.
Njoku, a 2017 first-round pick out of Miami, broke his wrist and suffered a concussion in Week 2 of the 2019 season. He played only two more games after that and finished the season with five receptions for 41 yards and one touchdown.
In 2018, he had 56 receptions for 639 yards and four touchdowns.
Former Tampa Bay Buccaneers president Gay Culverhouse, advocate for player safety, dies
TAMPA, Fla. – Former Tampa Bay Buccaneers team president and senior executive Gay Culverhouse, who devoted her life to helping former NFL players dealing with health issues including chronic traumatic encephalopathy (CTE), has died at the age of 73, a family spokesperson told the New York Times.
Culverhouse, the daughter of late Buccaneers owner Hugh Culverhouse, died Wednesday at her home in Fernandina Beach, Florida. Culverhouse suffered from complications from myelofibrosis, a form of chronic leukemia inhibiting the production of red blood cells. She had battled the condition, which left her severely anemic, since 2003.
She was originally given just five years to live and survived 17 years with the illness.
"We are saddened to hear of the passing of Gay Culverhouse earlier this week," Buccaneers owner and co-chairman Bryan Glazer said in a statement. "During her family's ownership of the Buccaneers, Gay was a leading figure in and around the Tampa Bay community who was defined by her compassion for helping others. Her tireless work as an advocate for retired NFL players is also an important part of her personal legacy. We send our heartfelt condolences to her children, Leigh and Chris, and the entire Culverhouse family."
Culverhouse joined the Buccaneers in 1986, years after her father was awarded the expansion Buccaneers in 1974. Before joining the Buccaneers, she worked as an instructor at the University of South Florida College of Medicine from 1982-1986, specializing in child psychiatry after earning her doctorate from Columbia University.
She remained with the organization until 1994, resurfacing 15 years later to serve as an advocate for retired players, testifying in a House Judiciary hearing on head injuries among NFL players in 2009.
"One of the things you, as a committee, need to understand very clearly is the fact that the team doctor is hired by the coach and paid by the front office," Culverhouse said. "This team doctor is not a medical advocate for the players. This team doctor's role is to get that player back on the field, even if that means injecting the player on the field."
"My men have headaches that never stop. They cannot remember where they are going or what they want to say without writing it down. Some are on government welfare. Some are addicted to pain medication. Some are dead."
She called for mandatory benching of players suffering from concussions and for independent neurologists not affiliated with teams to be on the field for every game evaluating players. Thanks to her efforts, the league implemented this policy in 2013, which includes fines and even forfeiture of draft picks should teams fail to follow concussion guidelines.
It was the death of former Buccaneers lineman Tom McHale of an accidental drug overdose in 2008 that prompted Culverhouse to take up the cause of helping former players. McHale was just 45, but his brain, researchers found, was marked by signs of the neurological disease CTE.
"I became very concerned and started looking more thoroughly into concussions," she said. "And I thought, 'I've got to do something. I can't let this fester.' "
She formed the nonprofit Gay Culverhouse Players' Outreach Program, paying for medical exams for dozens of retired players while assisting them with the necessary paperwork to receive medical benefits.
When asked why she chose to adopt the cause of retired NFL players, Culverhouse said in 2010, "Because it needs to be done. If not me, then who?"
Culverhouse didn't shy away from her father's unpopular and often controversial decisions, which included a low-ball salary offer to then-Buccaneers quarterback Doug Williams, who would later become Super Bowl MVP as a member of the Washington Redskins.
"My father has to answer on his own merit," Culverhouse said to ESPN. "No one can make up for someone else's mistakes."
Nor did she shy away from criticism of the league, its owners, its doctors and its culture when player came safety second, serving as an important moral compass at a time when it was desperately needed.
"This game has to change. 'Game' is a misnomer. This business has to change. My grandson means too much to me to sit on the sidelines and not mandate change," Culverhouse said of her grandson, who was at the time, 8. "I have seen his future in the bodies and eyes of my former players. I know what is happening in the locker room. Please change football before my grandson is damaged."
"One of my former players referred to me as a 'rebel with a cause.' By breaking ranks with the National Football League, I have become that rebel. My cause is the health and well-being of all football players whether they are 8-year-olds or 22-year-olds. Safety must come first. Business must come second."