Cubs' Russell acknowledges 'long road' in return
Chicago Cubs infielder Addison Russell returned from suspension on Wednesday, striking out in his first at-bat to a chorus of boos and a smattering of applause in his first game in a big league uniform since Sept. 19.
He finished the night 0-for-3 with a walk in Chicago's 3-2 walk-off win over the Miami Marlins in 11 innings.
Russell, 25, was suspended 40 games in September for violating the league's domestic abuse policy after an investigation into allegations of emotional, verbal and physical abuse made by his ex-wife, Melisa Reidy.
Russell, who started at second base on Wednesday, served the final 28 games of his suspension at the beginning of this season and went through league-mandated counseling as well as his own therapy.
"I've just improved overall," Russell said before Wednesday's game. "Better relationships and communication with my teammates and family and friends. Just overall, I feel like I'm a better person.
"Hearing from my family and friends and also teammates that I've improved is a lot of assurance for me. And just continuing my therapy, as well. I know I'm making great strides. It's a long road ahead. There is no finish line, but I'm committed to this."
The Cubs tendered a $3.4 million contract to Russell in December on the condition he follow all league- and team-mandated guidelines for rehabilitation. The Cubs have repeatedly said they want to be part of the solution as it concerns Russell and the "plague" of domestic abuse in society.
"This does not represent the end of the road or an accomplishment in any way," Cubs president of baseball operations Theo Epstein said Wednesday. "But there has been progress. And not just taking Addison's word for it. I've remained in touch with the people who are important to him, people who are in his orbit, including Melisa. I've received a lot of positive testimony about Addison's growth to this point, his coping skills, his emotional control, his communication skills, his engagement as a father."
Russell's return has been a controversial topic in Chicago. He was asked if winning back the fans was a goal.
"I think that's a huge step along the way," he said. "The goal — I can't tell you what the big goal is — but I can tell you that I just need to hit small goals. And then, over time, reflect and then look and see how far I've come, and then just keep going forward."
Negative fan reaction is a reality that Russell is likely to have to deal with, perhaps for the rest of his career.
"If there is an additional burden on him, additional scrutiny on him or other things he has to deal with, I think that's just part of the process," Epstein said. "That's not unfair."
Russell was asked how people will know he is being sincere in his rehabilitation and overall improvement.
"I don't think I'm a good actor," Russell said. "I don't think you can fake what's true in your heart. And what's true in my heart is to be a better person."
Russell's return was supposed to come next week, after another few games in Triple-A. It was moved up because Ben Zobrist was placed on the restricted list and set to take a leave of absence for personal reasons.
Meanwhile, current closer Pedro Strop was placed on the 10-day injured list with a Grade 2 strain in his left hamstring. The Cubs activated lefty Mike Montgomery from the IL to take Strop's place on the roster.
Manager Joe Maddon said he'll use several different arms to close while Strop heals up. But the ninth inning will be the least-watched thing on Wednesday as Russell wears a Cubs uniform for the first time since the end of his suspension for domestic abuse.
"I'm happy I have this second opportunity," Russell said. "I'm looking forward and still improving as a person."
Reds rookie Aquino sets MLB mark with HR No. 8
WASHINGTON — The Punisher has punished again.
Cincinnati Reds rookie Aristides Aquino went deep against the Washington Nationals on Monday night, making him the first player in MLB history to hit eight home runs in his first 12 career games.
Aquino's latest blast came was a mammoth solo shot against Nats reliever Tanner Rainey. With two outs in the top of the eighth inning of Cincy's 7-6 loss, the 25-year old Dominican native crushed a 98 mile-an-hour fastball from Rainey and deposited it over the fence in right-center field, 425 feet away.
Nicknamed "The Punisher" by his brother when he was growing up, Aquino — who appeared in one game last season — has been pulverizing baseballs since getting called up on August 1. In 11 games since his promotion, the 6-foot 4-inch, 220-pound slugger is hitting .429 with eight home runs and 16 RBIs.
All eight of his roundtrippers have come in the Reds' last nine games, and he's gone yard seven times in his last six contests, a torrid streak that helped him earn National League Player of the Week honors earlier on Monday.
Prior to getting called up, Aquino was hitting .299 with 28 homers and 53 RBI's in 78 games with Triple A Louisville.
Torres hits historic 13th homer vs. O's this year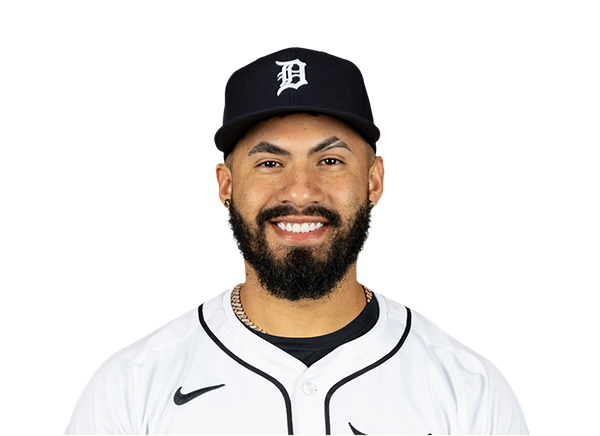 New York Yankees infielder Gleyber Torres continued his decimation of the Baltimore Orioles on Monday, hitting a 3-run shot in the sixth inning that moved him into Major League Baseball's record books.
The home run in Game 2 of a doubleheader was his second of the game and gave him 13 total homers against the Orioles this season. The 22-year-old also hit a homer earlier in Game 1 on Monday.
The 13 dingers moved Torres into a tie with Roger Maris (1961), Joe Adcock (1956), Hank Sauer (1954) and Jimmie Foxx (1932) for most home runs against a single team in one season in MLB history, according to ESPN Stats & Information research.
Only Lou Gehrig, who hit 14 homers against the Cleveland Indians in 1936, has more home runs in one season against a single opponent.
Torres does move into a tie with Gehrig for most home runs hit against the Orioles franchise, giving the Yankees yet another record against their division rivals. The Bronx Bombers shattered the record for most homers by a team against a single opponent in one season, hitting their 49th bomb against the O's last week. They've hit 10 more in parts of three games since then.
The multi-homer feat in Game 2 was Torres' eighth this season, tying him with Hall of Famer Joe DiMaggio for the most by a Yankees player before his 23rd birthday.
Torres is batting .283 with 26 home runs and 69 RBIs this season.
A-Rod's valuables taken from car after S.F. game
ESPN baseball analyst Alex Rodriguez was among a group of people who had valuables stolen from an SUV Sunday night in San Francisco.
The vehicle, which was rented by ESPN for some of the production crew covering the Phillies–Giants game on Sunday Night Baseball, was broken into while the group was having dinner after the game.
"It's an unfortunate situation. We're working with local authorities to address it," an ESPN spokesperson said.
Rodriguez has declined to comment on what was stolen, and San Francisco police are not releasing details of their investigation into a car break-in near Oracle Park.
But The San Francisco Chronicle, citing sources close to the investigation, said more than $500,000 worth of jewelry and other items was taken from the SUV.
According to the Chronicle, 2,150 vehicle break-ins were reported in San Francisco in July, or about 69 per day, as part of what the newspaper has characterized as a "rolling epidemic" in the city.